At the end of 2019, a strange pneumonia raged worldwide and dragged the whole world into a catastrophe, forcing workers to transform their working and living methods.
Undoubtedly, the furniture industry is facing huge challenges and revolutions. At the same time, this Public Health Emergency of International Concern (PHEIC) also draws consumers' attention to an issue that has for a long time been ignored- hygiene and safety condition of public spaces.
Anti-bacterial and anti-virus furniture have taken the main lead in this silent revolution, while the mounting demand is guiding the escalation of materials.
Through an exploration into healthy materials, we would like to help build a safe and worry-free environment, and support businesses to resume operation and maintain a safe environment.
Currently, the mainstream healthy materials can be divided into 3 categories-antibacterial/anti-virus material&natural eco-friendly material, recyclable eco-friendly material, and future potential materials.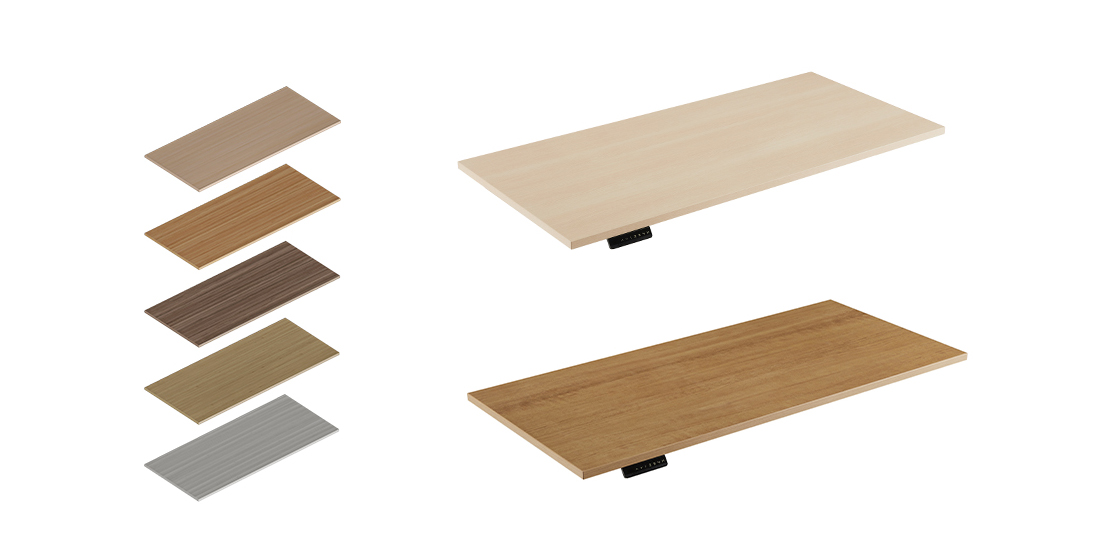 1. Anti-bacterial/virus material and natural eco-friendly material can be put into use in the short term and can be widely applied. As a major part of the national new material industry, anti-bacterial/virus material helps to inhibit and eliminate pathogenic microorganisms, prevent transmission, and bring satisfying clean environments.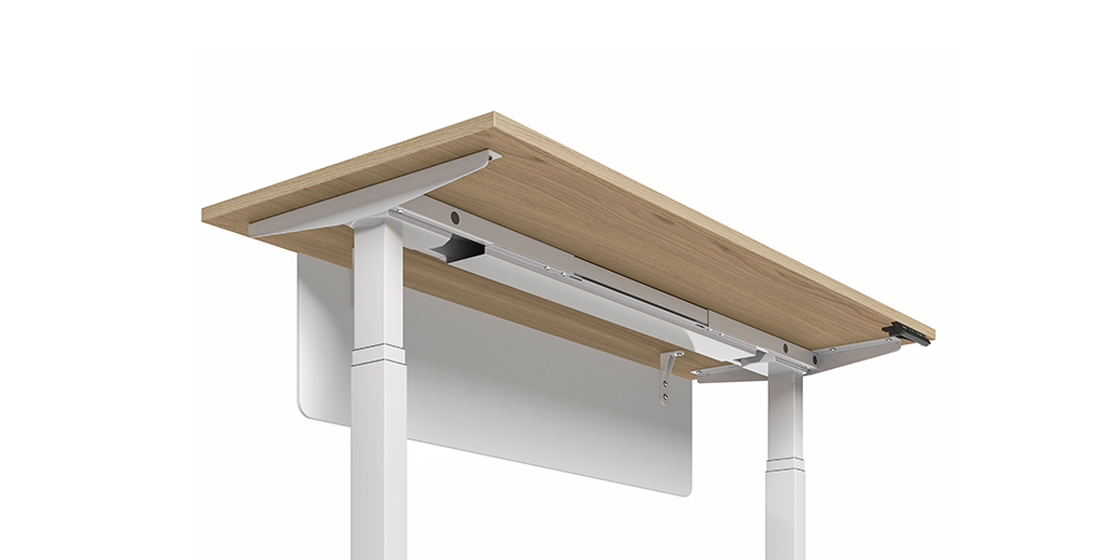 2.Recyclable eco-friendly material plays an important role in reducing carbon footprint and facilitating sustainable development. However, consumers should take into consideration the investment in the equipment and others in the early stage.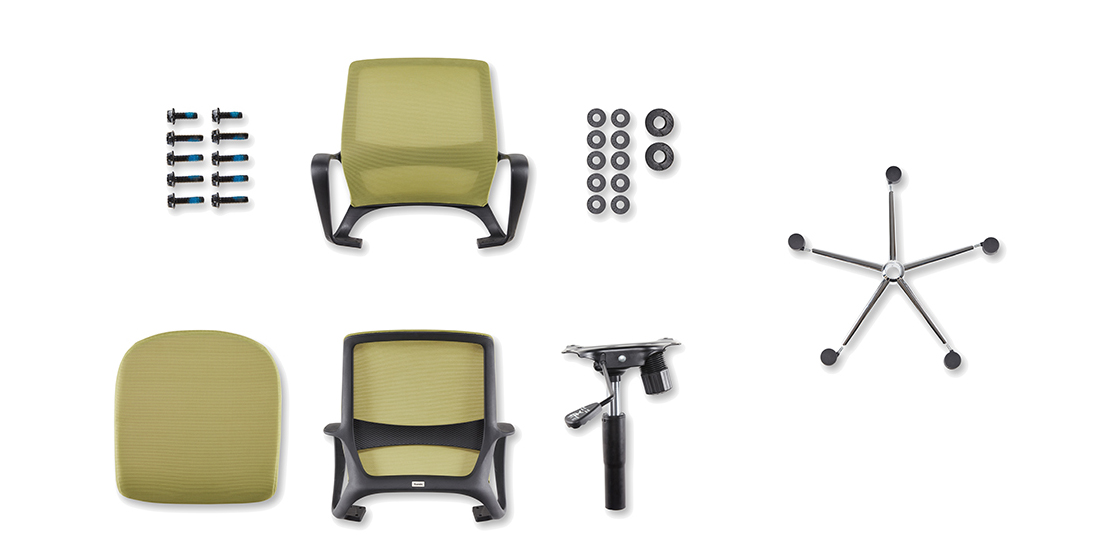 3. Potential materials can be put into application in the long run. Also, consumers need to take into account R&D and facility investment.
1. Anti-bacterial/anti-virus material
1.1 Anti-virus water-based paint
Japan Kansai Ales Shikkui paint
This product of KansaiPaint can effectively resist fetal and contagious viruses like H5N1 and Ebola. The research proves it could eliminate 99.6% of H5N1 avian influenza viruses in 30 minutes (without organic compounds like the antibacterial agent and mold inhibitor)
Using the latest VIIG technology, VIT anti-virus healthy plant water paint is made of plant extracts and other materials. It can kill bacteria attached to the surface of the paint film, effectively reduce the bacterial concentration in the space, reduce human inhalation of bacteria, and maintain the sterilization function for over ten years.
Sunon established cooperation with professional anti-bacterial institutions and applied nano anti-bacterial technology to school furniture. An invisible health protection barrier is built to protect students from germ invasions. Until now, this technology has also been applied to healthcare products and has achieved the anti-bacterial standard required by hospitals.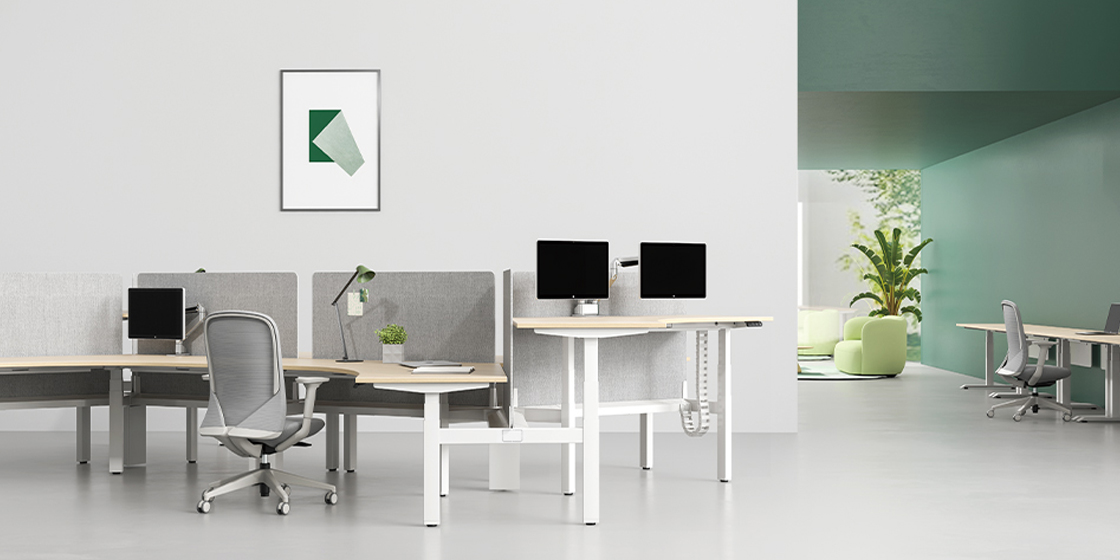 1.2 MELAMINE veneer
In March 2020, the Japanese original furniture brand Kinoshita Co., Ltd. began to sell furniture with antibacterial and antiviral functions. The melamine veneer used in furniture effectively inhibits the reproduction of bacteria and viruses and greatly reduces the bacteria and viruses attached to the surface of the furniture. In addition, the company also provides Viruhael, an anti-viral melamine veneer for common epidemic viruses such as Norwalk virus and Salmonella virus. The furniture using antibacterial and antiviral melamine veneer is suitable for public health places such as hospitals, nursing homes, restaurants, schools, etc.
2. Natural eco-friendly material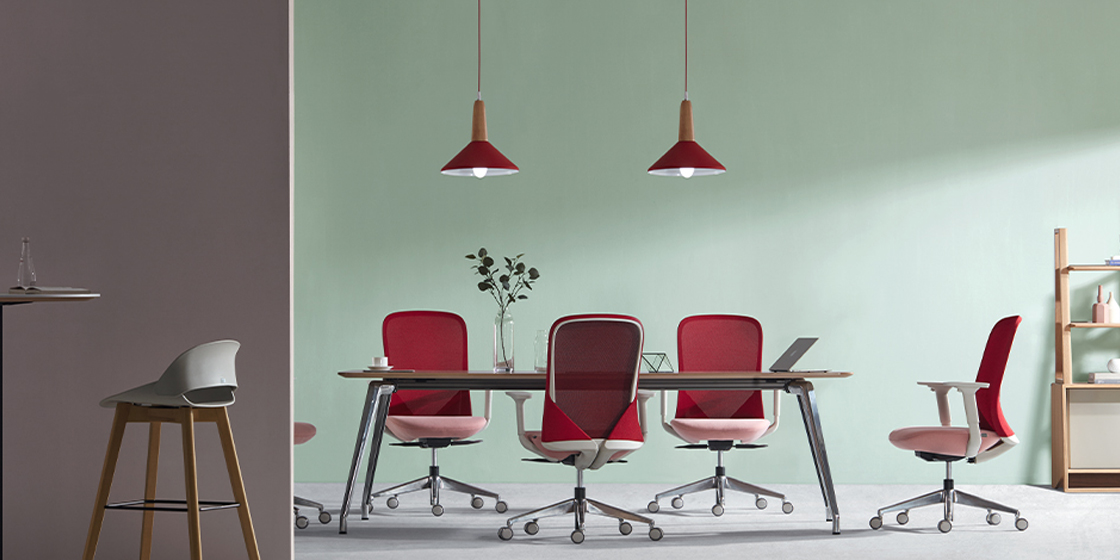 2.1 bamboo
As a natural material, bamboo is the fastest-growing plant on the earth. It absorbs carbon dioxide and releases oxygen, and boasts great water-resistance performance and stability. Also, because of its light weight, it can be transported easily. As a good alternative to teak, it is cost-effective, and slows deforestation, to some extent. However, it is susceptible to erosion by fungus and insects, thus requires routine maintenance.
The birth of reconsolidated bamboo solves the perishable problem of bamboo material-it is a new material that reorganizes and strengthens the bamboo material. The specific process is as follows: the bamboo material is processed into bamboo strips, bamboo silk, or be ground into bamboo strands, then be dried and soaked in the adhesive. After further drying, it achieved the required moisture content and will be laid in a mold, and heat-cured by high pressure. The furniture made of Reconsolidatedbamboo has the appearance of zebrawood, and some of it resembles teak wood, which is favored by customers at home and abroad. Reconsolidated bamboo can also replace mahogany to make furniture with traditional Chinese style, very similar to mahogany in terms of material texture, touch, and color.
2.2 Rattan
The resurgence of environmental awareness and the rise of a retro trend lead to the popularity of rattan. Furniture made of rattan has a great airy capability and is highly moisture-resistant, erosion-resistant, and insect-resistant. The rattan itself is soft, solid, and light, allowing furniture to be presented in different shapes. Besides, as a fast-growing plant, the growing cycle of rattan is between 5 to 7 years. However, it also suffers from fading or distortion when being exposed to sunlight for a long time, and the ash hidden in the surface may be difficult to clean.
2.3 Seaweed
As a light-weighted material, seaweed has a great moisture resistance performance, thus suitable for exterior decorations. It goes well with metal, wood, and glass to bring a breath-taking visual effect.
For example, Studio Nienke Hoogvliet-a Netherland design studio specializing in material research, experiment, and concept design, has spent two years creating SEA ME- a furniture series made of seaweed to us. In order to achieve zero waste, Studio Nienke Hoogvliet not only used the dye left over from the dyeing and drying process to color the table but also made some of the remaining waste into a bio-plastic bowl, which matched well with the table. Observing from a close distance, you can see the mottled fiber pattern as if you can have a sniff of the sea.
3. Recyclable material
3.1 Recycled nylon
New Zealand's new brand Noho recently launched a new type of environmentally friendly chair. The chair is made of ECONYL recycled nylon, which combines traditional furniture design with eco-friendly awareness. ECONYL's recycled nylon is made from recycled waste plastics, such as fishing nets and discarded carpets. Noho is the first furniture company in the world to use ECONYL recycled nylon. Noho and Formway (recognized leaders in the design of functional seats) are two companies that promote the sustainable development of the furniture production process through deliberate designs and the application of environmentally-friendly materials.
3.2 Thermoplastic resin
An AI-based chair "The A.I.CHAIR" was displayed at Milan international furniture exhibition in 2019. Aiming at promoting sustainable development, this chair is co-designed by Kartell, designer Philippe Starck, and a 3D software company. Kartell uses 100% recyclable thermoplastic resin made of pollution-free discarded materials and employs advanced techniques to minimize carbon dioxide emissions and contributes to the recyclable economy.
3.3 Plant material
Acoustic product brand Baux cooperated with bionics research team KTH and created a series of 100% bio-degradable sound-absorbing panels called Baux Acoustic Pulp. Inspired by paper folding, it uses a new type of paper planting material and is made of the cellulosic fiber of renewable Sweden pine and fir. Advanced laser technology is applied to pierce the surface, letting sound waves enter the cellular structure at the back and be isolated there.
This series of panels are lightweight, durable, flame-retardant, waterproof, and sound-absorbing. When installed on a wall, it helps to create a perfect acoustic environment.
3.4 Plastics recycled from sea
Spanish outdoor furniture brand Vondom launched a renovation campaign-use waste plastics recycled from the sea (PP and reinforced fiberglass) as the raw material of furniture under the guidance of environmental-protection organizations.
3.5 Recyclable rice husk
Broken rice husk + rock salt + mineral oil = rice husk panel
The appearance of this new composite material is similar to natural wood, and the leftover material can be 100% recycled and reprocessed, realizing zero-waste green production. Moreover, this kind of furniture made of rice husk has a service life of up to 20 years. In all, it is durable, environmentally-friendly, and economical, thus draws more and more attention from customers.
3.6Natural silicone rubber synthetic leather
From March 18th to 21st, 2019, the high-performance special leather brought by Guangdong Tianyue New Materials Co., Ltd. was presented in the 4th Global Garden Life Festival. Different from the traditional PVC and PU, it has a high resistance to water, stain, coldness, aging, yellowing, UV as well as acid and alkali. Besides, it is also eco-friendly and non-toxic.
3.7 Corn plastic
Corn plastic is a new type of polymer material made of corn husks and other crops. It is polymerized to produce lactic acid through modern biotechnology and is called the "fourth new type of material after metal materials, inorganic materials, and high polymer materials."
Fernado, a Mexican designer from London, flattened corn husks of different colors and glued them to a fiberboard. Using laser cutting, he reused the native Mexican corn husks to create a series of home designs.
4.Potential materials
4.1 Wood cellulose/artificial spider silk
A study by the Finland Aalto University research team in the American magazine Science Advances pointed out that the new bio-based environmentally-friendly material developed by bonding wood nanocellulose and artificial spider silk fibroin has high strength, high stiffness, and high flexibility. It performs better than most of today's synthetic and natural materials. At the same time, compared with plastics, this material is biodegradable, thus does less harm to the environment. In the future, this new type of bio-based material is expected to replace plastics in the production of medical supplies, textiles, and packaging industries.
4.2 Vegan leather
As the name "vegan leather" shows, it is not real leather, instead, Pinatex is a kind of new material made of fiber extracted from pineapple leaves.
The huge group of vegetarians not only avoid eating meat or fish but also avoids using animal products in their lives. And this new material can be made into chairs, pillows, headboards, and even room cards, endowing furniture manufacturers aspiring to win the favor of vegetarians with new inspirations.
All in all, the research and innovation of healthy materials have provided furniture companies with richer choices, and also provided consumers with healthier and more environmentally-friendly solutions. The popularism of healthy materials not only meets people's urgent desires for a sound life after this catastrophe but also complies with the general trend. With the continuous improvement of consumers' living standards, the lifting of environmental protection awareness and health awareness, the market prospects of healthy materials will also be brighter For companies in the furniture industry, only by always paying attention to industry trends and make adjustments accordingly with customers' demand at heart can they take an upper hand in the increasingly fierce market in the post-epidemic era.