The common complaints among employees are their chaotic workplaces or reduced real-life connections in the post-pandemic workplace. Although open workplaces foster cooperation, they may also be quite distracting, which leads to a substantial decline in productivity. As a result, the workplace must evolve into a more vibrant, team-oriented setting that encourages cooperation without being a distraction for others. Because of this, office neighborhood, is an idea currently being embraced by architects all over the world.
Simply said, office neighborhoods include a variety of working settings that change to meet the demands of the business. These can be compared to an activity-based work environment or agile working. In order to properly allocate people depending on ongoing projects, corporate functions, or activities, neighborhoods are employed. Moreover, neighborhoods allow office workers to connect with their co-workers while still finishing their task on time.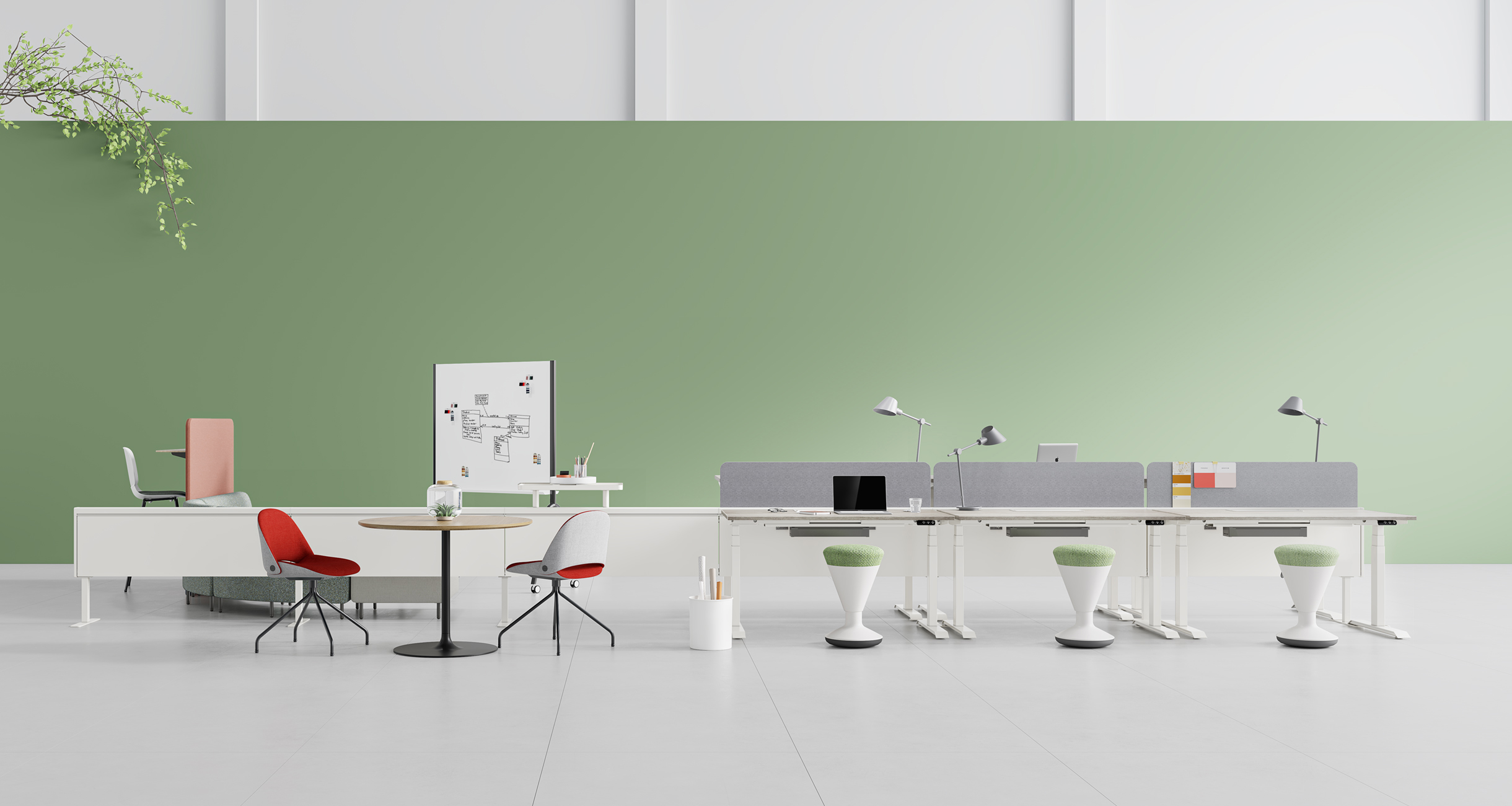 What are Office Neighborhoods?
Office neighborhoods are a cross between conventional office spaces and flexible office layouts. It is a trend in office design that merges the best of activity-based workplaces, dedicated offices and hot-desking. The majority of neighborhoods occur in workplaces with open floor plans. They're a fantastic approach to establish small groups of people who operate in related fields or on the same project team. It features spaces designated for various staff groups or teams.
Relationship with Hot Desking and Activity based working(ABW)
Employees that use hot desking can pick from a pool of open workstations on a first-come, first-served basis rather than having a fixed desk. Employees that use desk hoteling have the advantage of being able to reserve a seat in advance, maybe as a regular, long-term reservation, and so know where they will be sitting and with whom.
Employees may choose when, where, and how to do the task thanks to ABW. Activity-based working strives to link people to workplaces based on their demands and to appropriately size the workplace.
Both activity-based working and hot desking are supported in office neighbourhood settings. Office neighborhoods are collections of various workstations, support rooms, and communal areas. Every community has areas that cater to the requirements of its residents.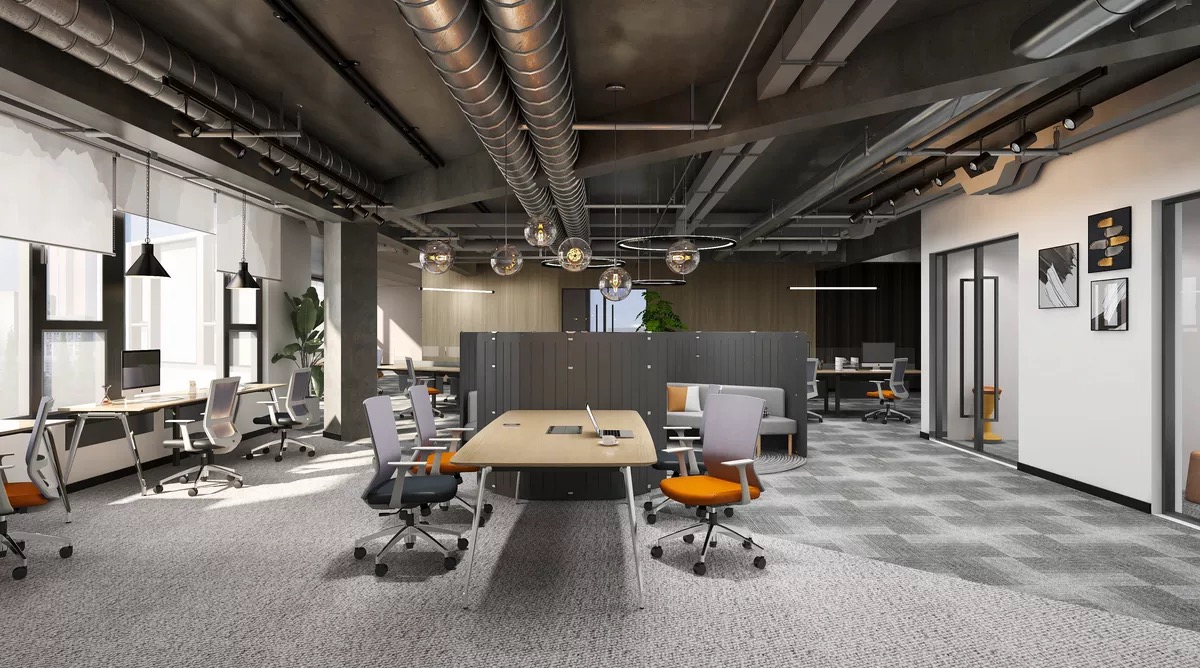 Benefits of Office Neighborhoods
There are several reasons why businesses select office neighborhoods. The office neighborhood strategy, when executed correctly, may serve as the cornerstone of a successful company. Both teams and workers in the office benefit from neighborhoods. Here are few of the advantages:
Collaboration
Workplace neighborhoods encourage more casual conversations among coworkers. More cross-functional interactions are also encouraged by it. Teammates, project partners, and even co-workers who have never met before may engage and organically cooperate in neighborhoods. With desk hoteling solutions, employees have a flexible tool to pick with whom they wish to sit in advance to do their jobs in neighborhoods.
Productivity
Office neighborhoods guarantee that staff members have the facilities and spaces that they need to perform at their highest level, such as open spaces for unrestricted cooperation or private spaces for concentrated work. Every group or community gets to have a space designed just for them, enabling them to flourish and prevent unneeded disruptions.
Adaptability
Workplace neighbourhood can change. Workplace managers may simply modify seating arrangements thanks to neighborhoods without significantly altering the office layout. You can rearrange modular furniture, try out different floor plans, or add more meeting spaces without having an influence on the rest of the office. You may constantly keep an eye on data and patterns to modify or rearrange various workspaces to best serve your workforce and their requirements.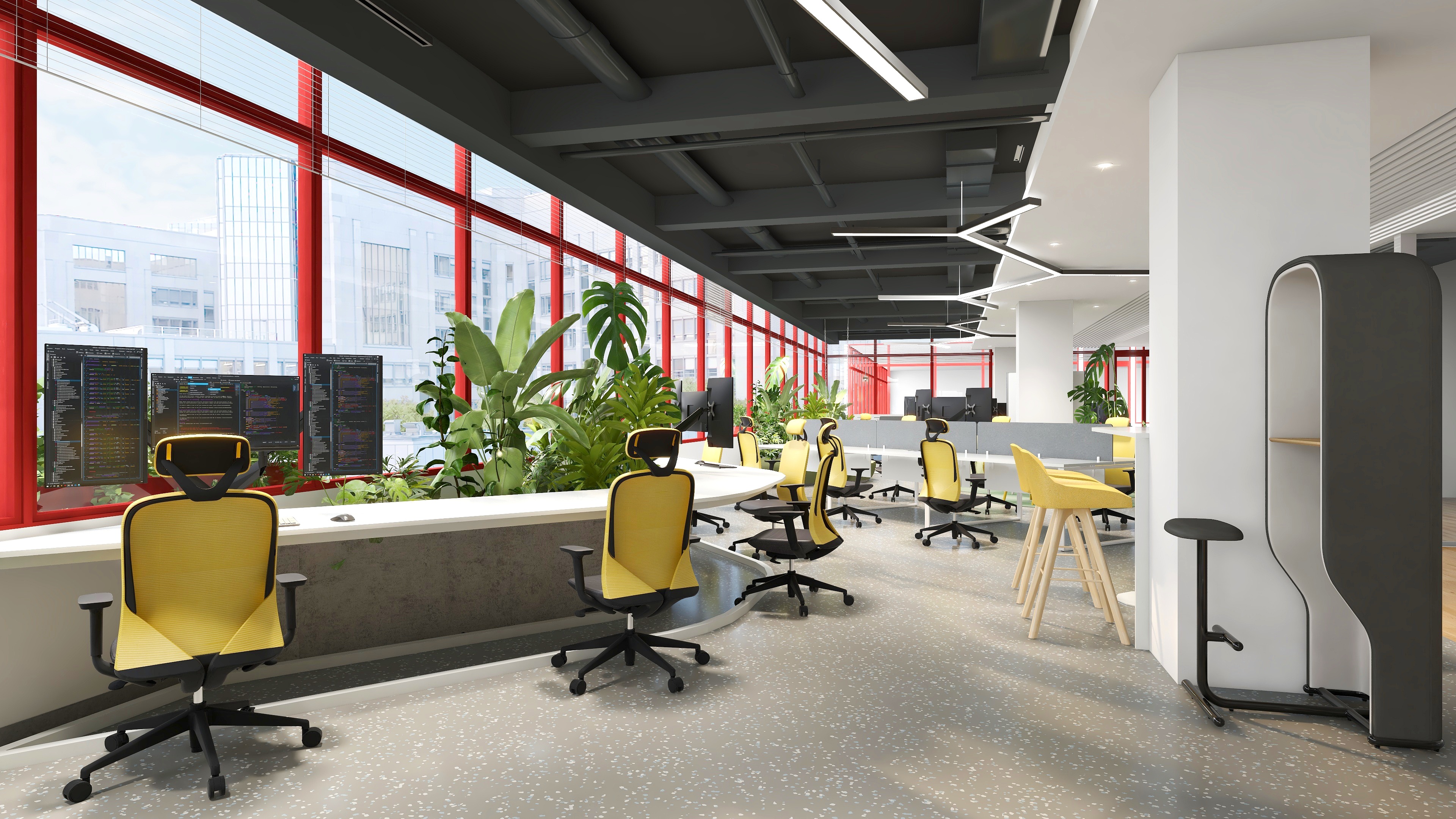 Employee satisfaction
Office neighborhoods let you create spaces that are perfectly aligned with the needs of your people which improves the employee experience. Desk booking software makes it easy for people to find and book the spaces that they need to work efficiently. With office neighborhoods, employees have more flexibility in where and how they work, which boosts satisfaction.
Types of Office Neighborhoods
Depending on their demands, workplace teams can create a variety of workplace communities to keep the workplace flexible. You may decide how to design communities for each of your teams by starting with a base layout or neighborhood "type."
There are at least three main types of office neighborhoods that can be established:
Function based
The most typical and long-used neighborhood kind is undoubtedly seating teammates according to function. You may create zones for departments like product, marketing, sales, and finance. To improve employee satisfaction, provide each team a unique arrangement, such as bigger workstations with fixed monitors.
Project based
Bring employees from various departments together to collaborate on a particular project in a designated area that promotes cross-functional cooperation. These workers will have the option sit close to one another as needed for the job during the process if this sort of neighborhood is designed.
Activity based
Employees are given the choice to pick between spaces for different activities in a "activity-based working" neighborhood. Employee requirements must be taken into account in terms of open spaces, meeting areas, hot desks, and other factors. To meet the requirements of employees, workplace managers might define specific "silent zones" for focused work or "phone booth zones" for client conversations.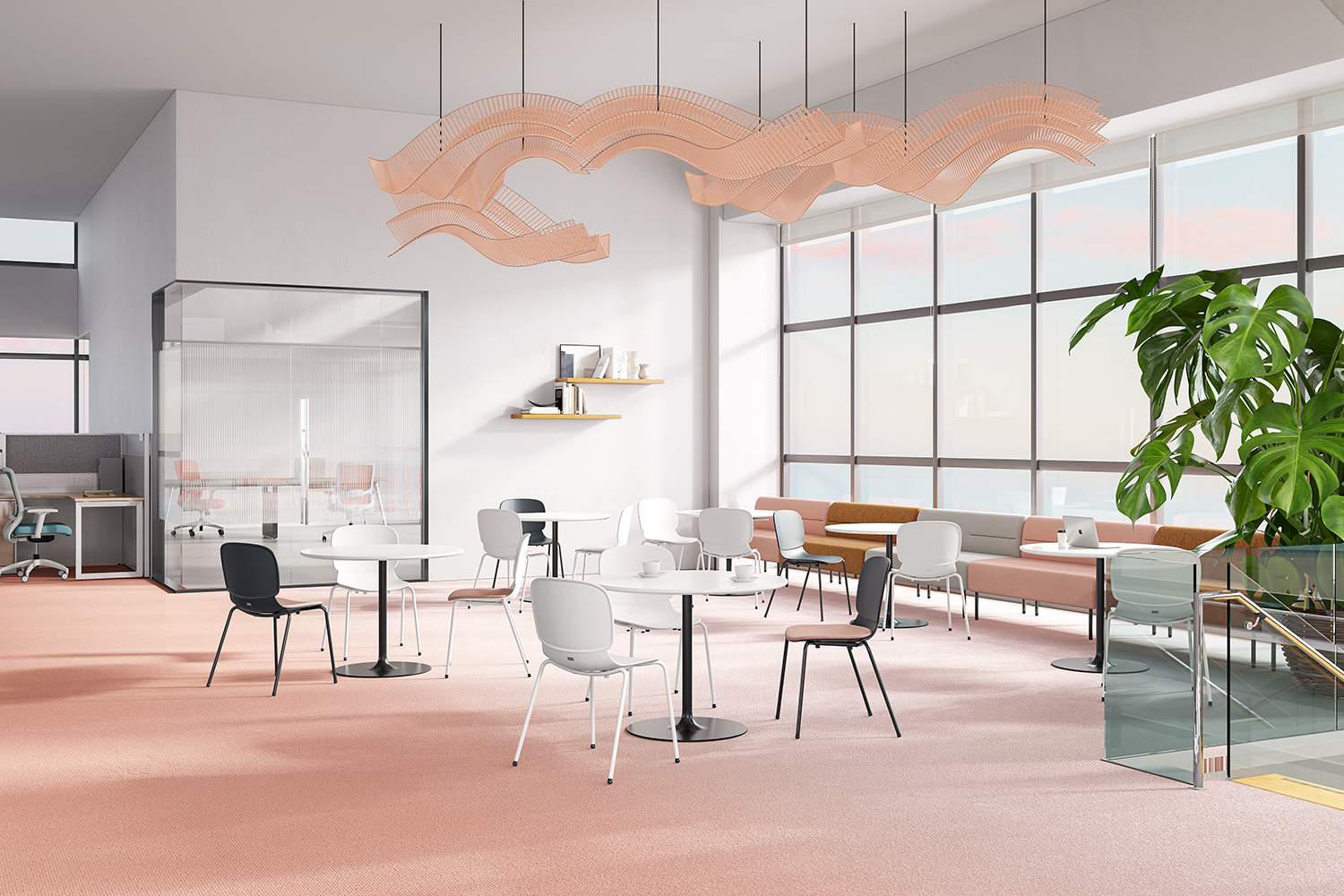 Conclusion
Businesses are deciding to design neighborhoods to improve teamwork at their workplaces and make sure that employees have access to all services and equipment. For both major corporations and small businesses, office neighborhoods are completely customizable. You may create any type of environment that gives your employees a feeling of community and a positive working atmosphere.