The Canton Fair Complex and Poly World Trade Expo Center hosted a magnificent event that aimed to elevate the global furniture supply chain and promote the high-quality development of the furniture industry. The Office Environment and Commercial Space Exhibition and Equipment and Materials Exhibition ran from March 28th to 31st during the 51st China International Furniture Fair in Guangzhou. We showcased our innovative solutions for exploring future-proof spaces at the event, allowing office spaces to become more dynamic and agile.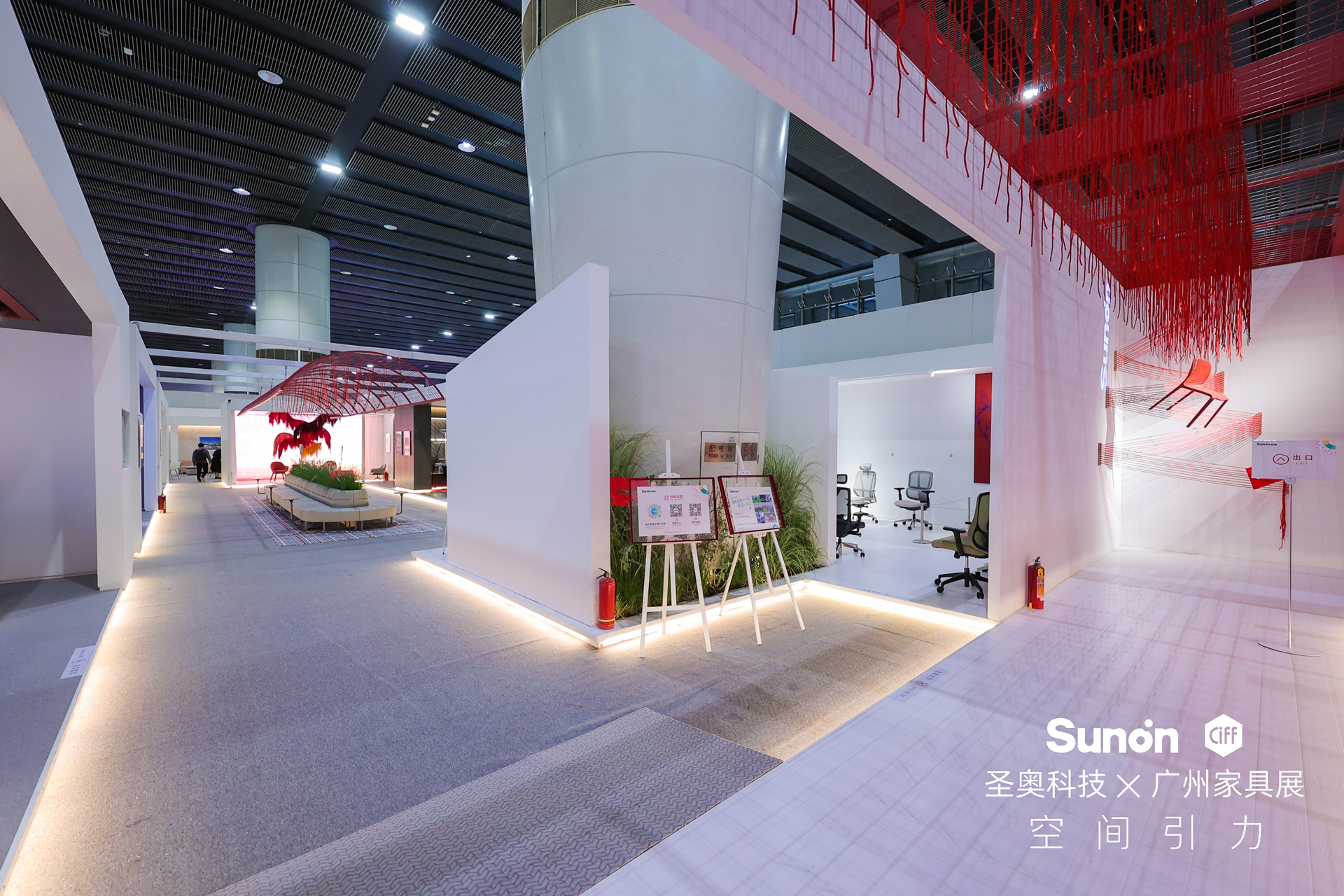 Our exhibition area focused on creating inviting and functional spaces. It emphasized the integration of Eastern aesthetics with modern elements. Featured products are a fusion of ergonomic design, environmental protection, and sustainability; creating a signature style that blends modern aesthetics with classic designs. The visitors were treated to an exceptional office experience with unique and attractive characteristics while immersing themselves in the aesthetics of life.
The exhibition hall was a symbol for minimalist design, with a simple and concise white color scheme that was complemented by the passionate hue of Chinese red. The combination of red and white created an attractive atmosphere that was both conventional and influential with an artistic appeal.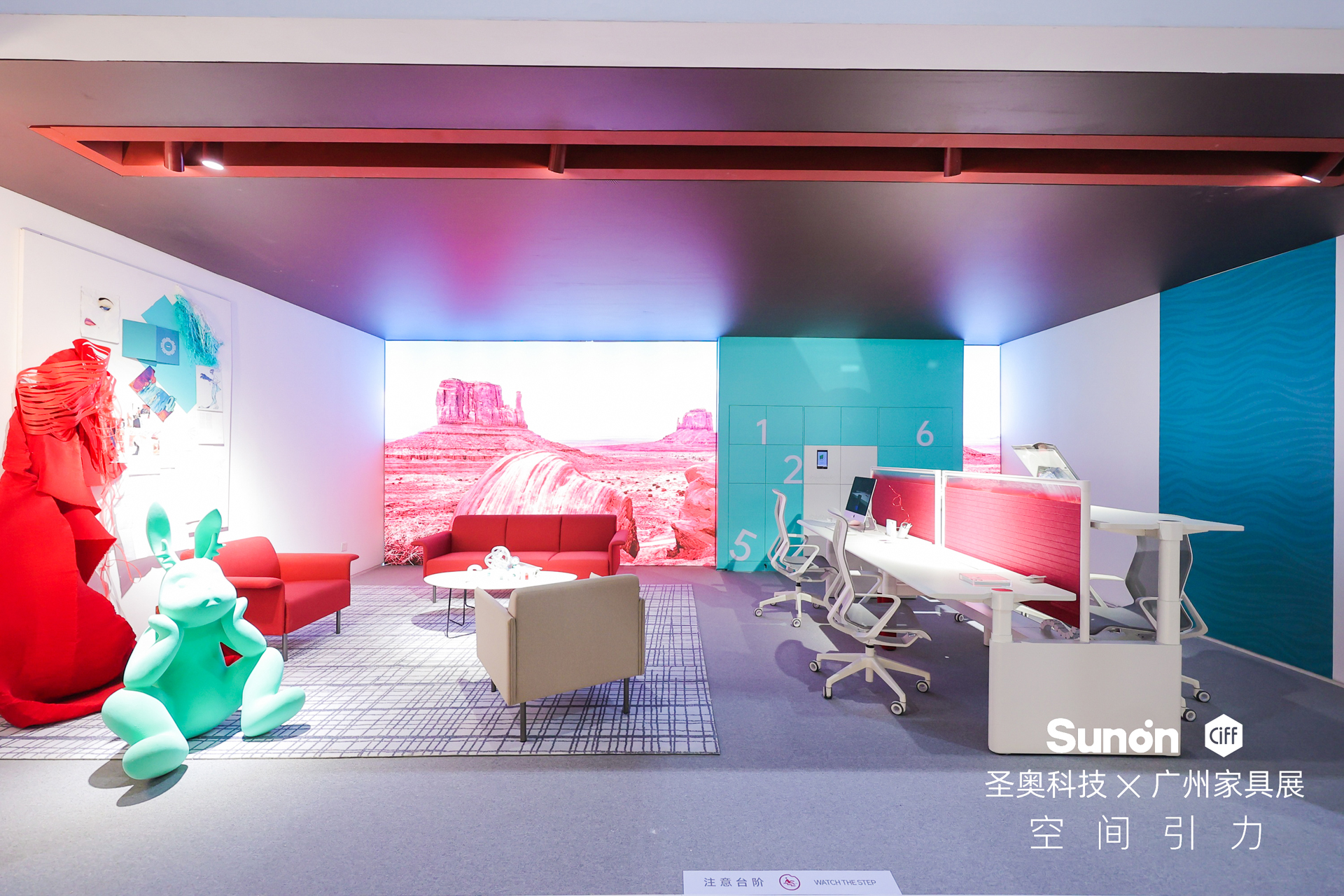 The exhibition showcased five statement office spaces, which integrated technology, aesthetics, trends, and health. The Smart Drawing, Art, Interconnectivity, Feather Spirit, and Exploration spaces offered visitors a new and immersive experience. They were able to appreciate indoor elements like art, dynamic movement, interconnectivity, and health. We aimed to deliver an experience that was both captivating and unforgettable.
In the ever-evolving world of office design, Sunon stands at the forefront of innovation. With our Smart Drawing space, we have created a new office mode that showcases three distinct scenes, each designed to cater to different working styles.

The staff area is a technological marvel, utilizing cutting-edge products to enhance office efficiency. Meanwhile, the vibrant negotiation area provides people with the perfect environment to replenish their energy at any time. Adorned with natural elements, the negotiation area includes our F series lounge seating, which is designed to provide comfortable support for every user's sitting posture. This comfortable environment allows them to tap into their brain power and imagination, leading to a passionate collision of ideas and sparking creativity.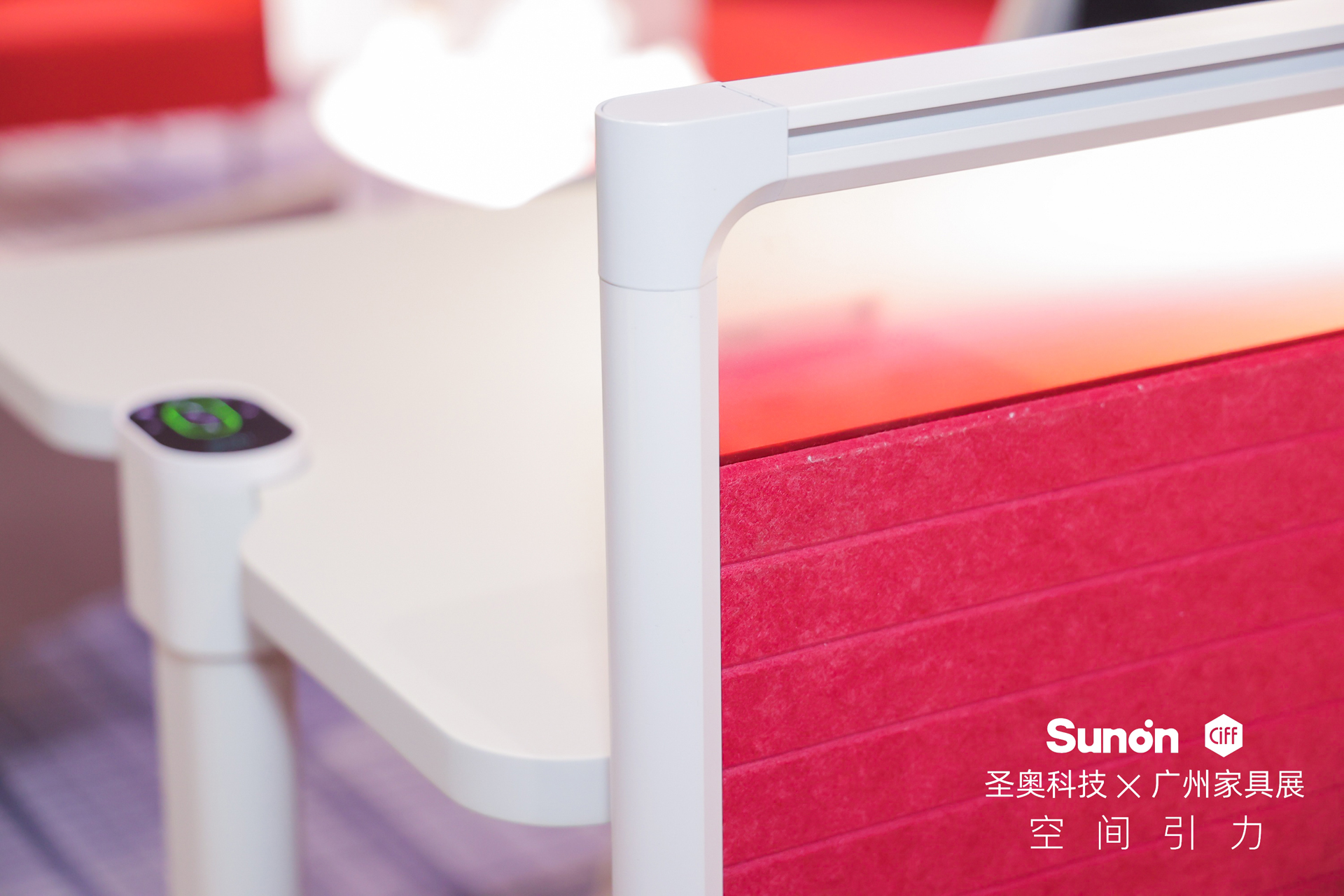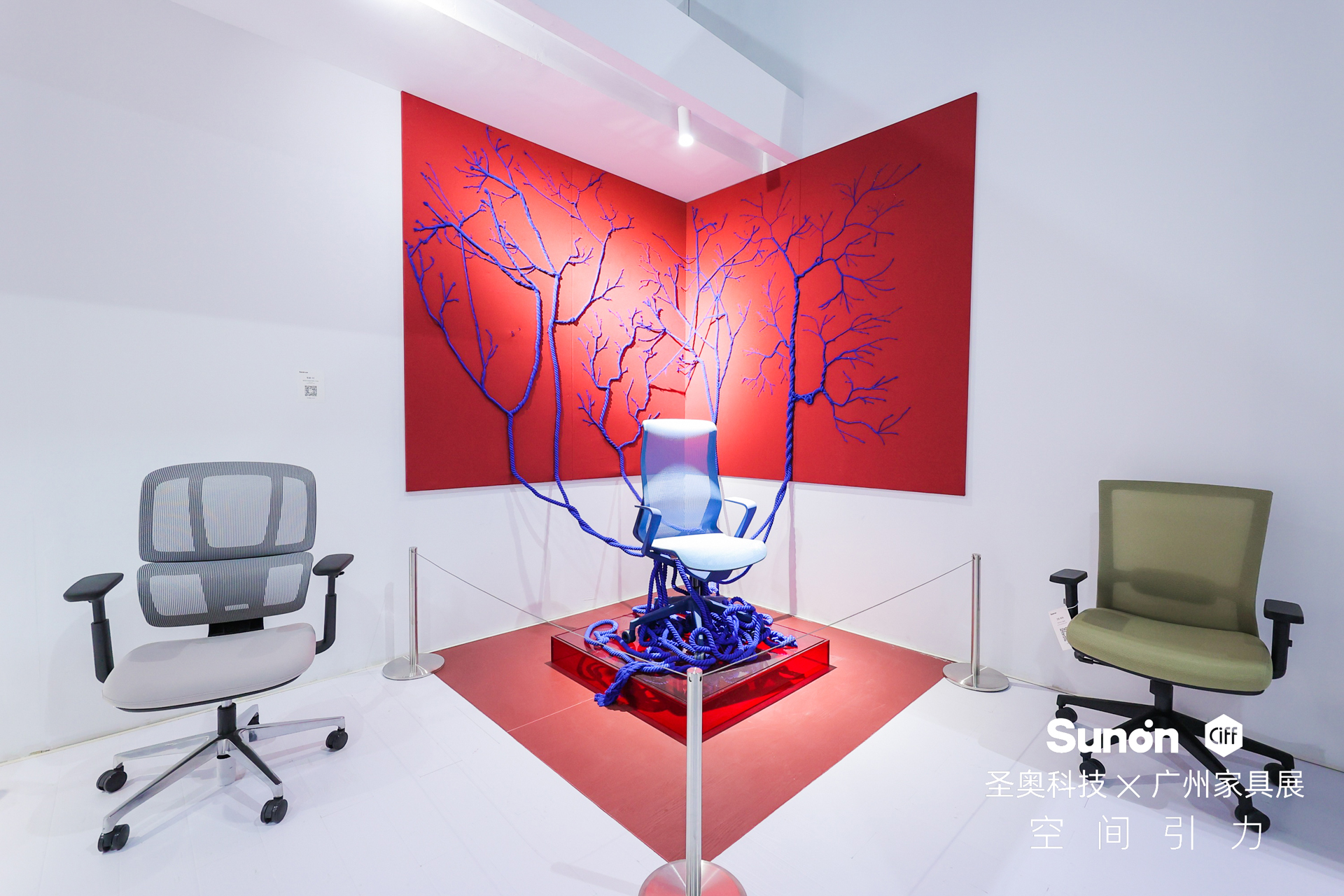 One of our flagship products, the UP7 lifting desk, has been a global success since its launch. This intelligent lifting desk embodies a fashion-forward design and leverages super IoT technology, making it a favorite among consumers. Another exciting product in their lineup is the H5 no-base chair, which will be launched this spring. Its chair back support rod is made entirely of PA plastic, molded from recycled fishing nets, ropes, and safety airbags from the sea, following the "3R" principle of reduce, reuse, and recycle. The H5 is also equipped with AirPro's full-body cooling system and a 360° suspension design, which allows the body to align with the flexible mesh fabric, providing both flexible wrapping sensation and the function of correcting sitting posture.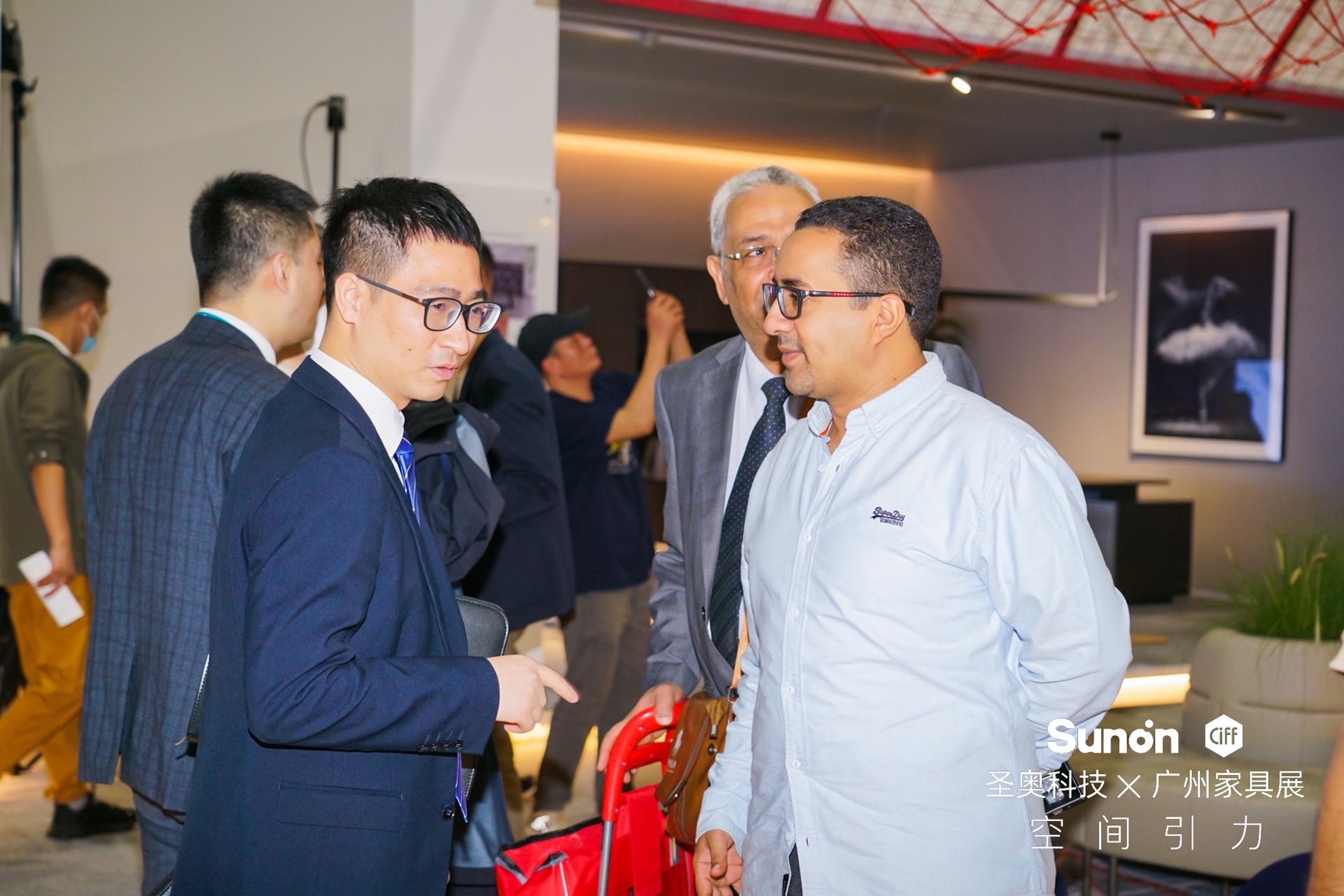 With the COVID-19 epidemic continuing to impact society, we recognize the need for flexibility in the workplace. Our Verdure-X semi-open screen panel system achieves a series of flexible combinations through structural upgrades, offering suitable office spaces for different working scenarios such as independent focus, team collaboration, and creative brainstorming. With connectable and changeable shapes that can make full use of space layout, the staff area built with Verdure-X is the perfect example of how one office system can accommodate everything, connect multiple modes of work, and collide rationality with vitality, motivating workplace professionals to achieve their best. Our commitment to innovation and sustainability has led to the creation of a workspace that caters to every need, ensuring that the customers are always at the forefront of progress.
We've long championed the integration of nature into workspace design, and our latest exhibition showcases the powerful impact of this concept. The Feather Spirit exhibition area, with its golden sunset, red chairs, and Flower Feather adornments, envelops office professionals in warmth and enthusiasm, imbuing them with agility and vitality.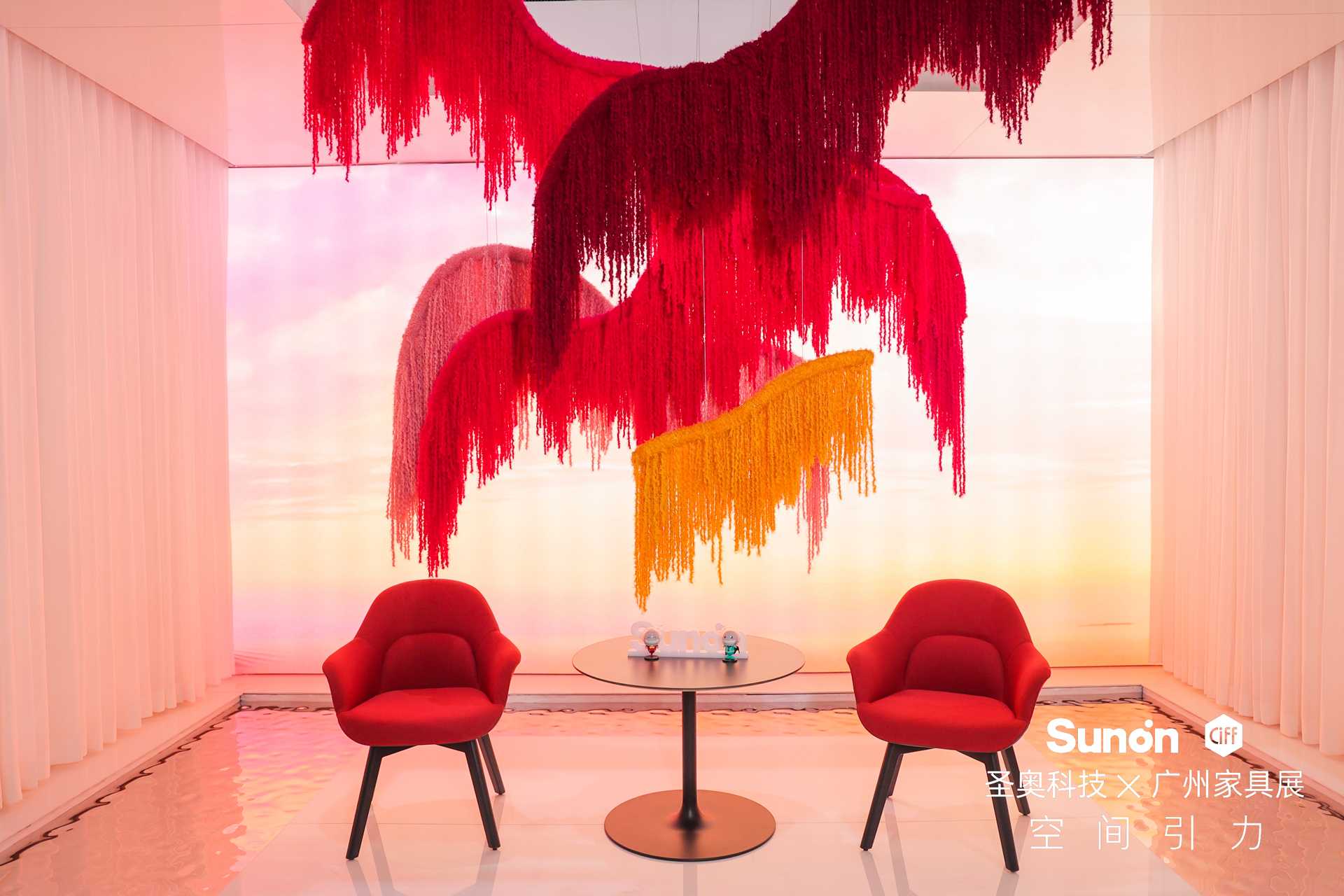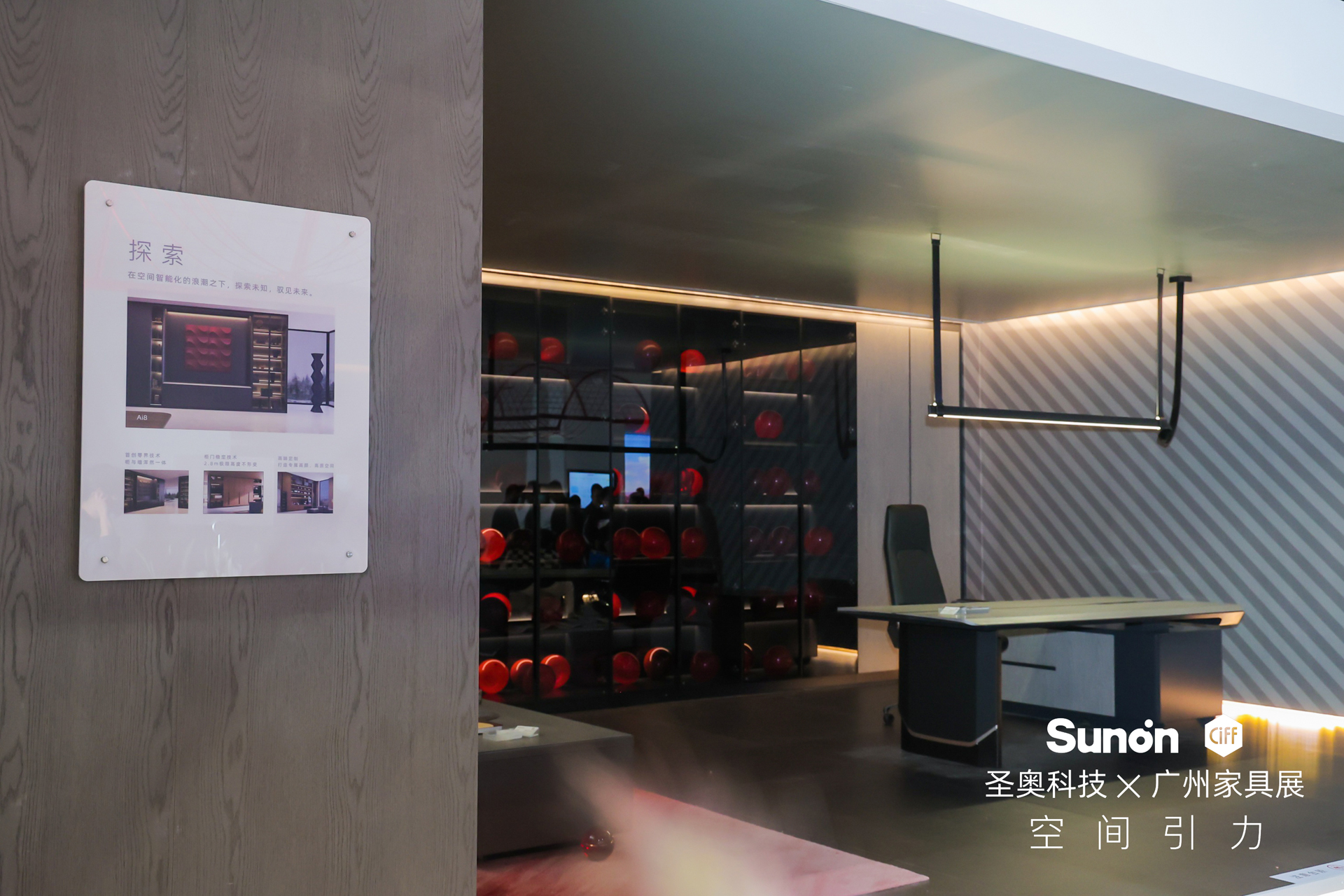 As the world embraces the wave of space intelligence, we are boldly exploring the unknown and preparing for the future. In the "Exploration" exhibition area, a combination of dark colors and soft wooden furnishings creates a simple yet comfortable atmosphere. The space is highlighted by soothing decorations and nautical accents, exuding a sense of stability and elegance while maintaining vivacity and agility. Luxurious details in the soft furnishings incorporate advanced elements that embody low-key, luxurious, and rich connotations, perfectly suited to the leader's office.
This exhibition is our response to the COVID-19 pandemic, and it presents a new concept for office spaces. Our commitment to health and environmental sustainability has been recognized and praised by industry practitioners. Sunon is committed to following global innovation trends, providing professional office solutions, and enhancing service capabilities to create functional office experiences in an innovative, flexible, and win-win manner.