The advancement of the automobile industry in the past decades has greatly improved people's travel experience and bridged the gap between different locations. Representing excellence in Automobiles for over 100 years, Audi e-tron always regards the integration of all-around safety, top-notch quality and premium driving experience as its priority. Being an electric vanguard, it innovatively updates the car-making standard in the new era.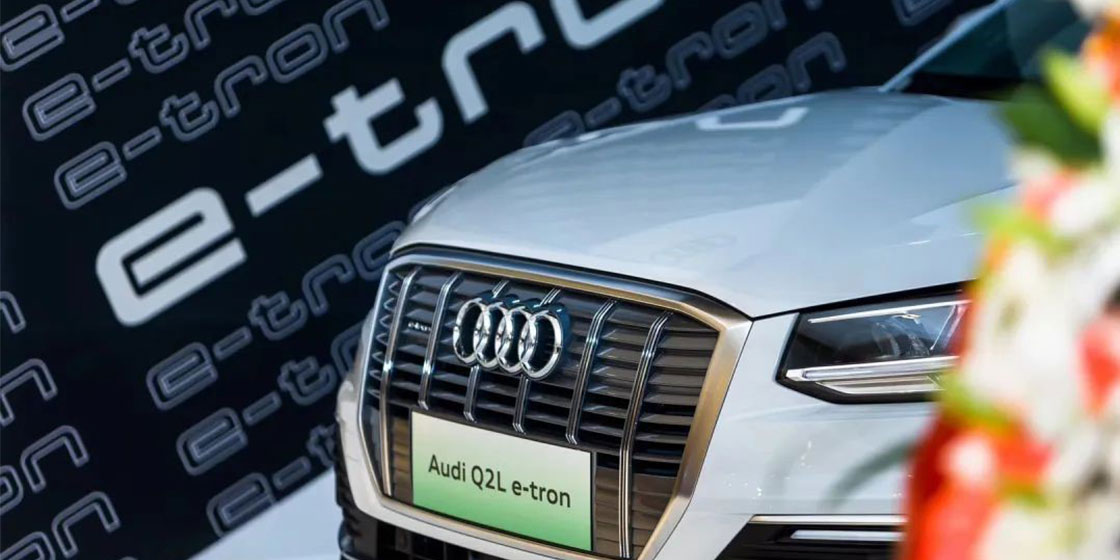 Upholding eco-friendly innovation and cutting-edge technology, Audi e-tron is ushering in a new chapter of this industry. Based on this unique brand character of Audi, Sunon provided solutions featuring new-age designs and aesthetics for its urban showroom.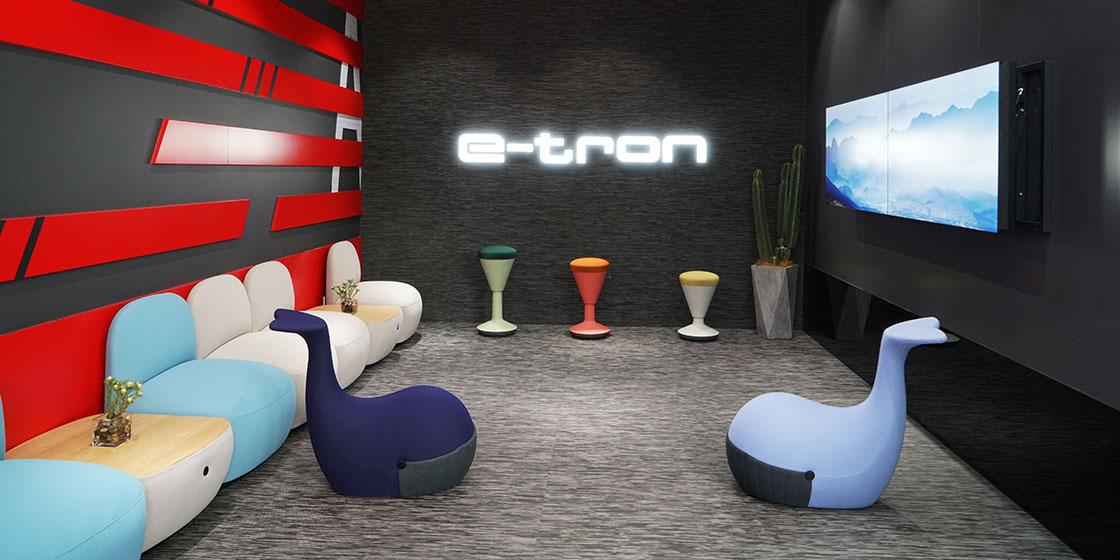 D series, Samu and Chessy add a vibe of dynamism to the whole space. From a modular sofa to the overall space planning, visitors at the new showroom can easily feel the modern and futuristic identity of Audi.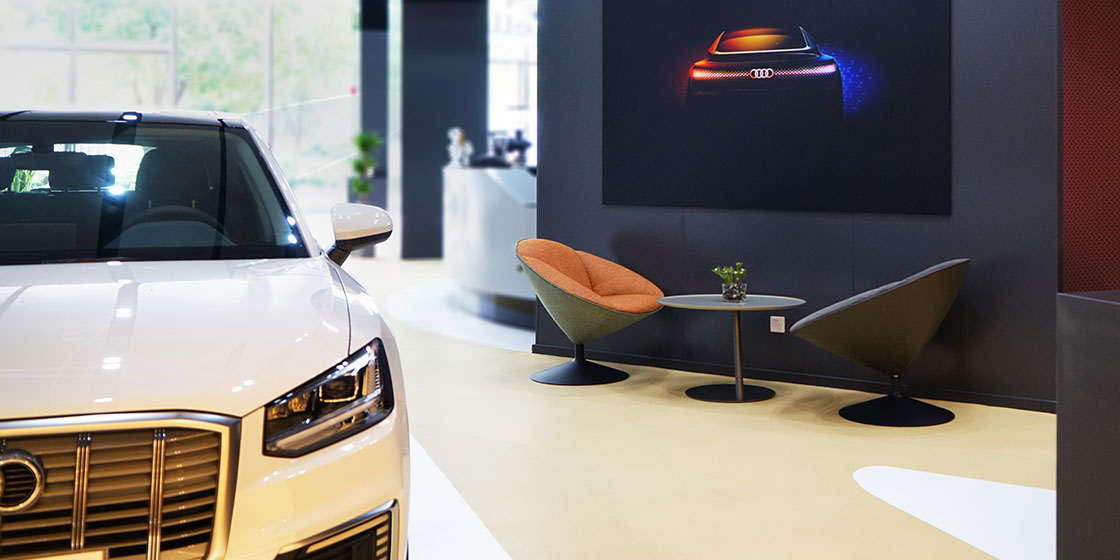 The UY sofa from Sunon gets its inspiration from the flowers. Refined material and excellent stitching together constitute a luxury sitting experience. Surrounded by such a chic environment, visitors can grasp the glamour of Audi in a leisurely manner.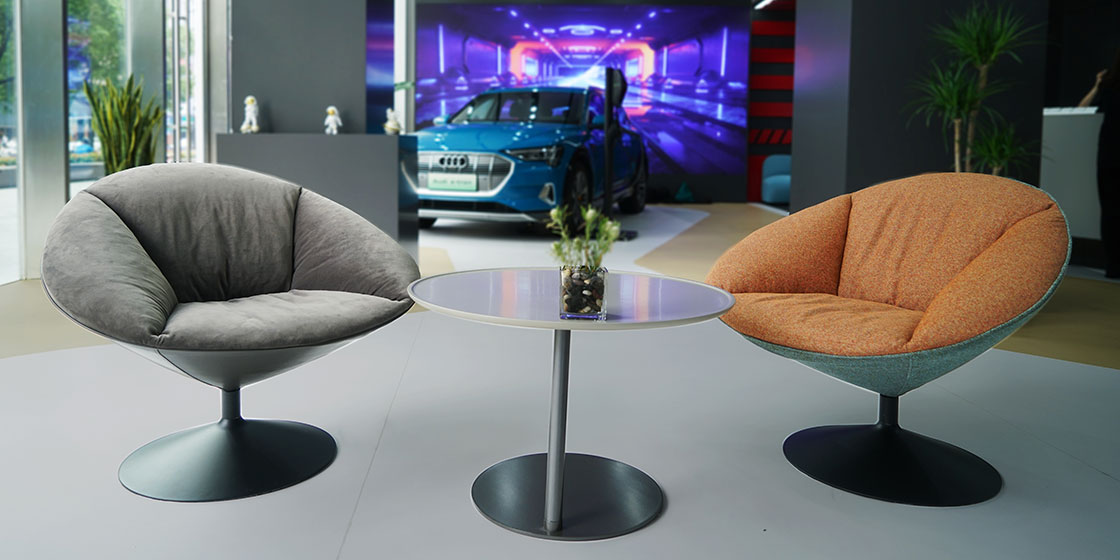 Forging ahead with innovation, Sunon aspires to create more fresh spaces with novel designs.
If you're interested in customizing your workspace, please contact us.