In 2022, Sunon partnered with T-Hub to execute its biggest office furniture project in India.
T-Hub (short for Technology Hub) is a startup ecosystem in Hyderabad, India that promotes communication between entrepreneurs, venture capital companies, businesses, organizations, governments, and academic institutions. T-Hub 2.0, which outnumbers Station F in Paris and has a total built-up area of 582,000 square feet, is hailed as the largest innovation campus in the world. The new facility, estimated to be the largest basic cantilever structure in India, cost around $50 million to construct. Over 4,000 companies can be housed inside the 10-story structure. A whole floor of the new, five-times-larger facility will be devoted to venture capitalist businesses. The officials want to have the entire building functioning by the end of the year, but just five stories are now being made accessible.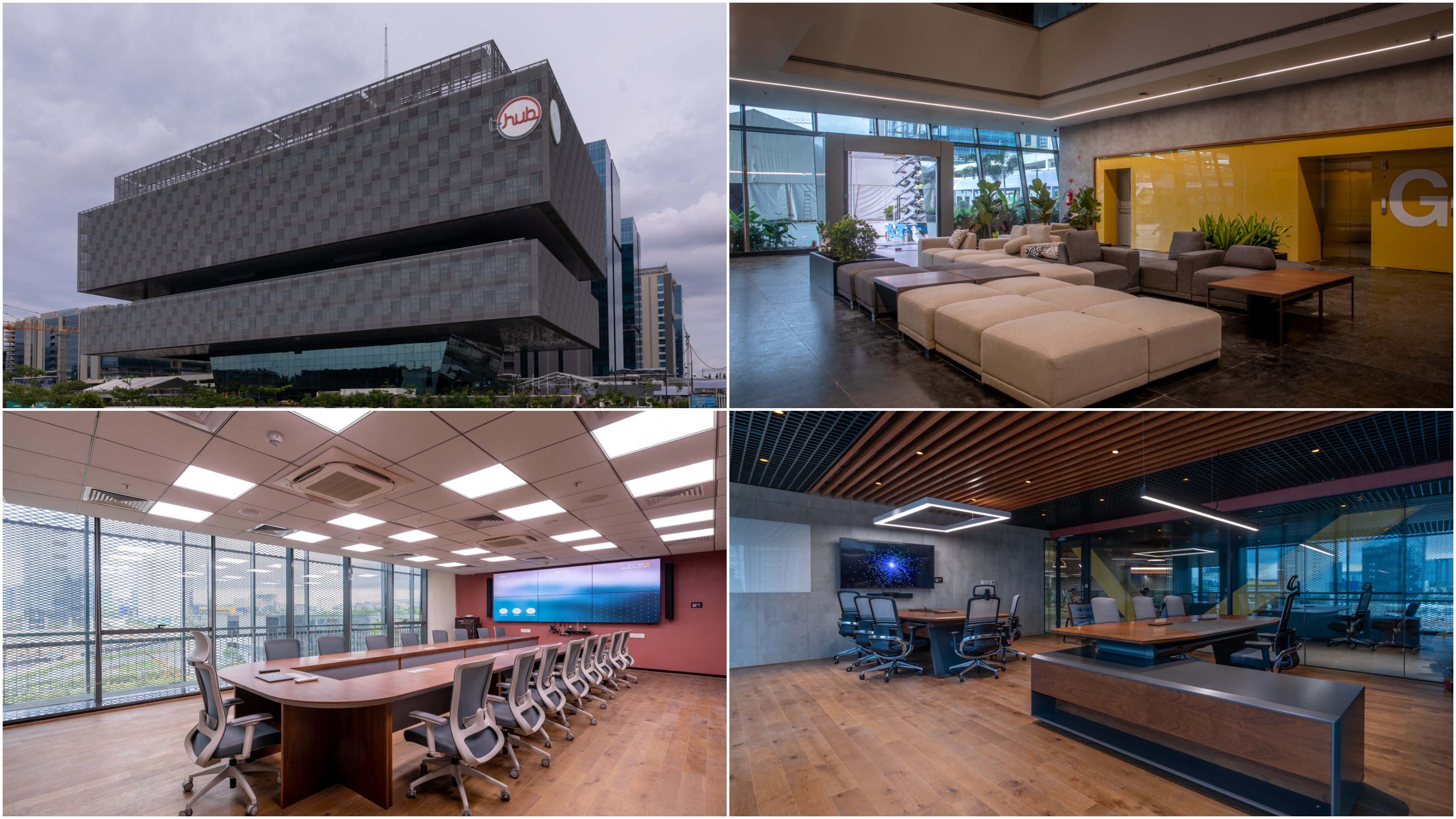 After a nationwide design competition, the design by Hyderabad-based Form Studios and Seoul-based Space group was chosen. The project was completed in association with our Indian channel partner Spica Modular Solutions and construction firm KPC projects limited.
T Hub needed the "Perfect" Office Lobby to greet visitors and convey the perfect brand message from the outset. The reception room became much more than just a waiting area thanks to our Tetris modular sofa, décor, and amenities, and is now a striking, work-friendly lobby.
We gave equal weight to appearance and productivity in the CEO's office. Without an efficient layout based on the demands of the user, a luxury appearance is useless. We used the Aulenti executive desk system and Hip executive chair, which blend style and ergonomics, to keep them in the setting that is most conducive to discussions and significant ideas exchanges.
We used Winger ergonomic chairs and a Sirius conference table in the boardroom to complement the minimalist decor's muted colors and classic design styles as it is intended to be the setting for crucial business decisions.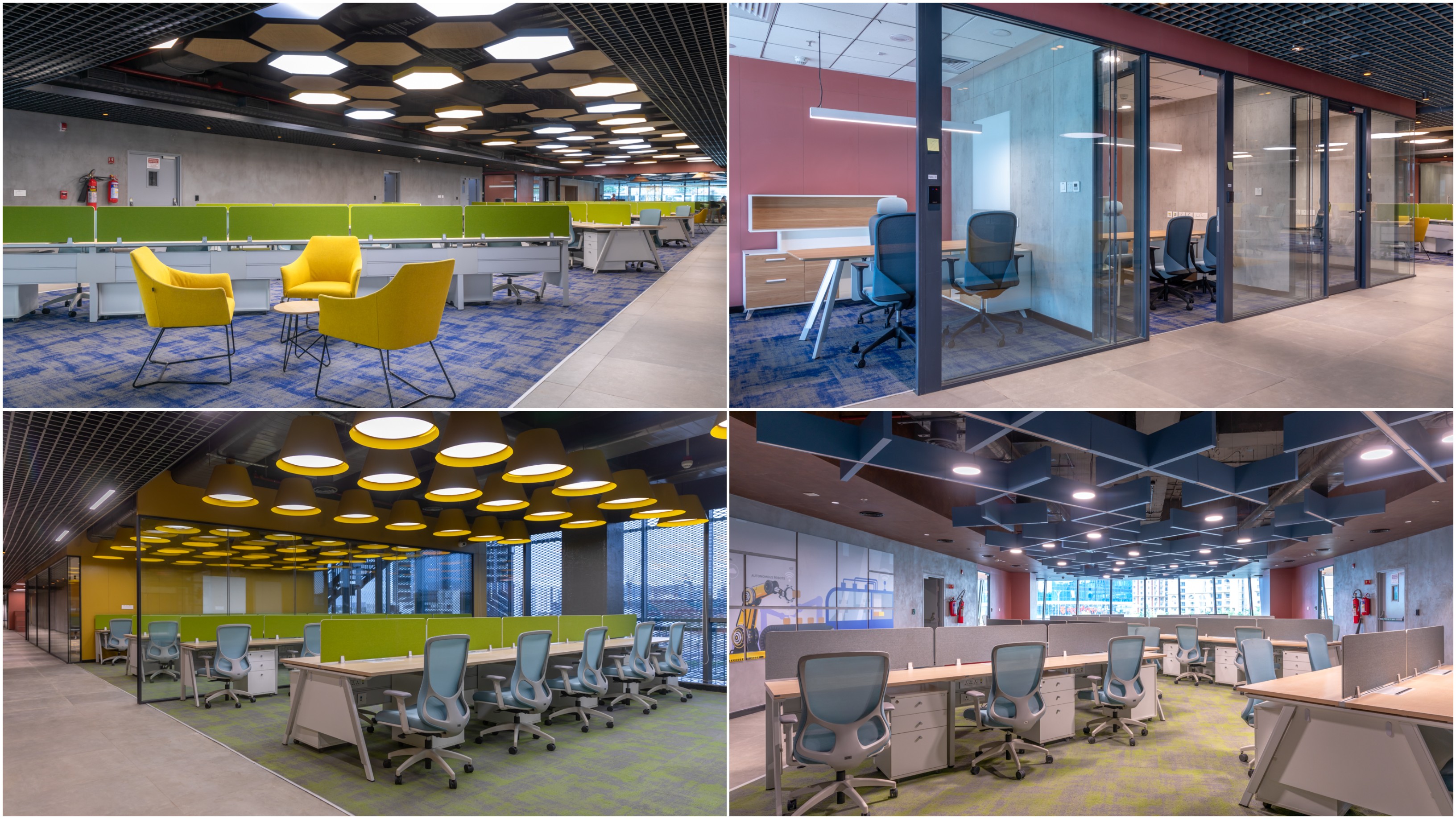 The workstation areas of T-Hub truly embrace the open-plan office ethos. The balance between collaboration and focus, which supports both "we" interactions and "me" privacy, is the toughest problem for most businesses. Hence, T-Hub aimed to provide start-ups, business partners, and visitors with a user-friendly environment when building the new facility.
In order to satisfy people's desires for a sense of belonging and community, the ability to get things done, as well as a need for privacy and comfort, our Lipa desks lined up the working area with an additional splash of colour in the privacy screens. Alien task chair makes things easy for users since it reacts to them in a natural way when they sit down.
Private cabins were created to meet the demands of managers and are used to plan, coordinate, and control the company's operations. The Lipa Cabin table and Aveza chairs provide the perfect combination of practicality and beauty for the users and visitors.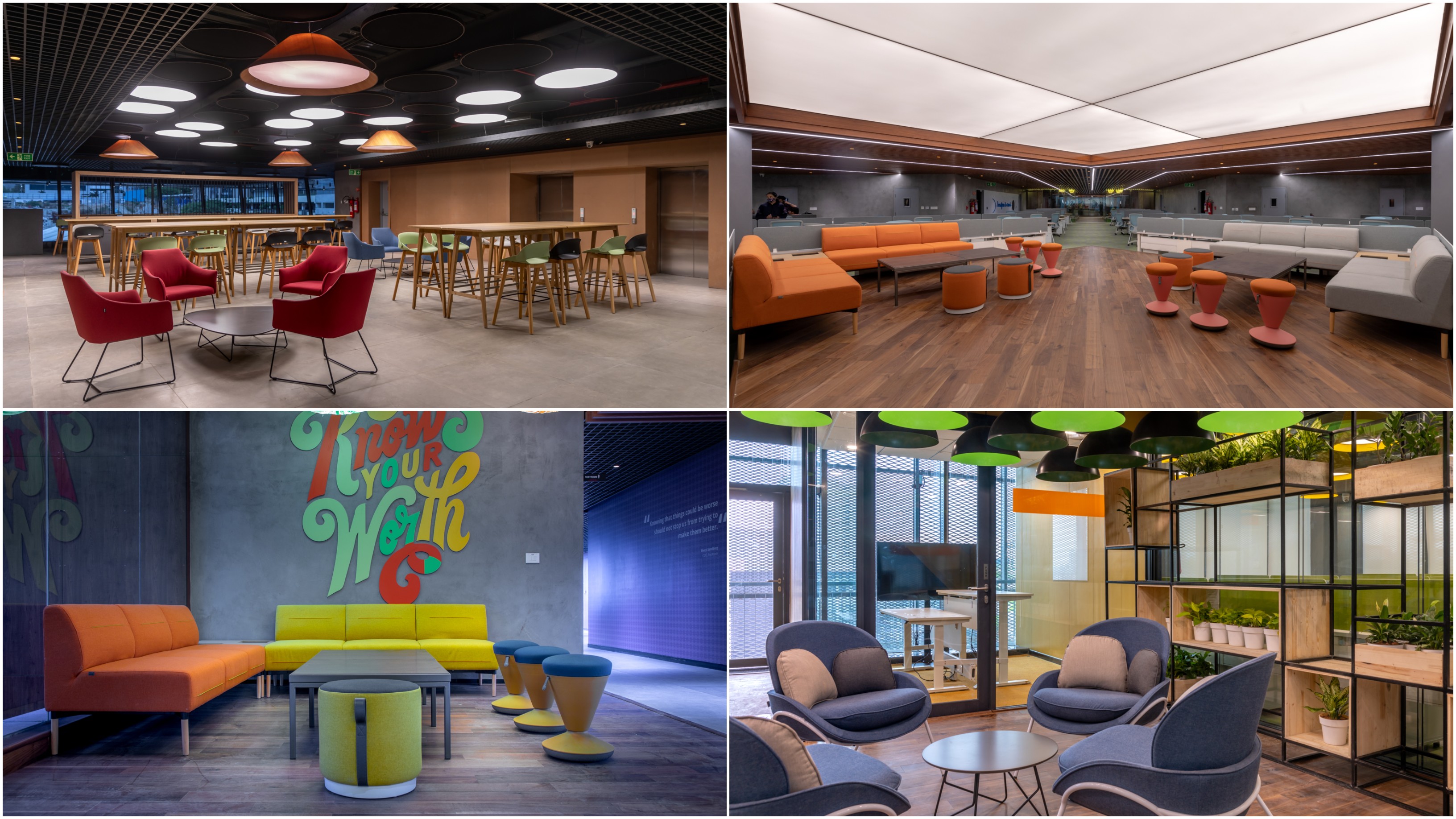 By combining sociable office spaces and collaborative work areas, they hoped to promote connections, which is integral to a start-up hub. They believe that shared and informal workspaces, where employees can choose an area based on their need for solitude or collaboration, may be the key to preventing people from becoming frustrated and distracted.
Every shared environment is unique; hence it is impossible to categorize any particular area or item as inclusive without knowing what deliberate measures were taken in that direction. Due to their more relaxed seating alternatives, lounge seating areas would be more popular because people prefer comfort and flexibility than rigidity.
With the help of Flower Sofas and Chessy stools, central touch-down locations for impromptu conversations were made in the workspace area. People can sit at various heights in a collaborative café with Jason high tables and Ducky stools, allowing them to coexist in the same area. High-performance areas with Up1 height-adjustable desks and seats are available in both private rooms and common open areas. These areas also encourage comfortable, heads-down discussions and short meetings.
To check out our new collection 2022, please click here.