CITIC Prudential, a joint venture of CITIC Group and the British multinational insurance company, Prudential plc, delivers a wide range of financial products and services covering life, health, and accident insurance, as well as wealth management. It caters to the demands of diverse clients across their lifespans. With sound and stable performance, for 14 years in a row, the company has received an "A" rating from the regulatory authority for its overall risk measurement. By thoroughly understanding the core brand positioning of the client, Sunon created an integrated workspace solution that fits all working scenarios for CITIC Prudential by utilizing the modular customizable office furniture.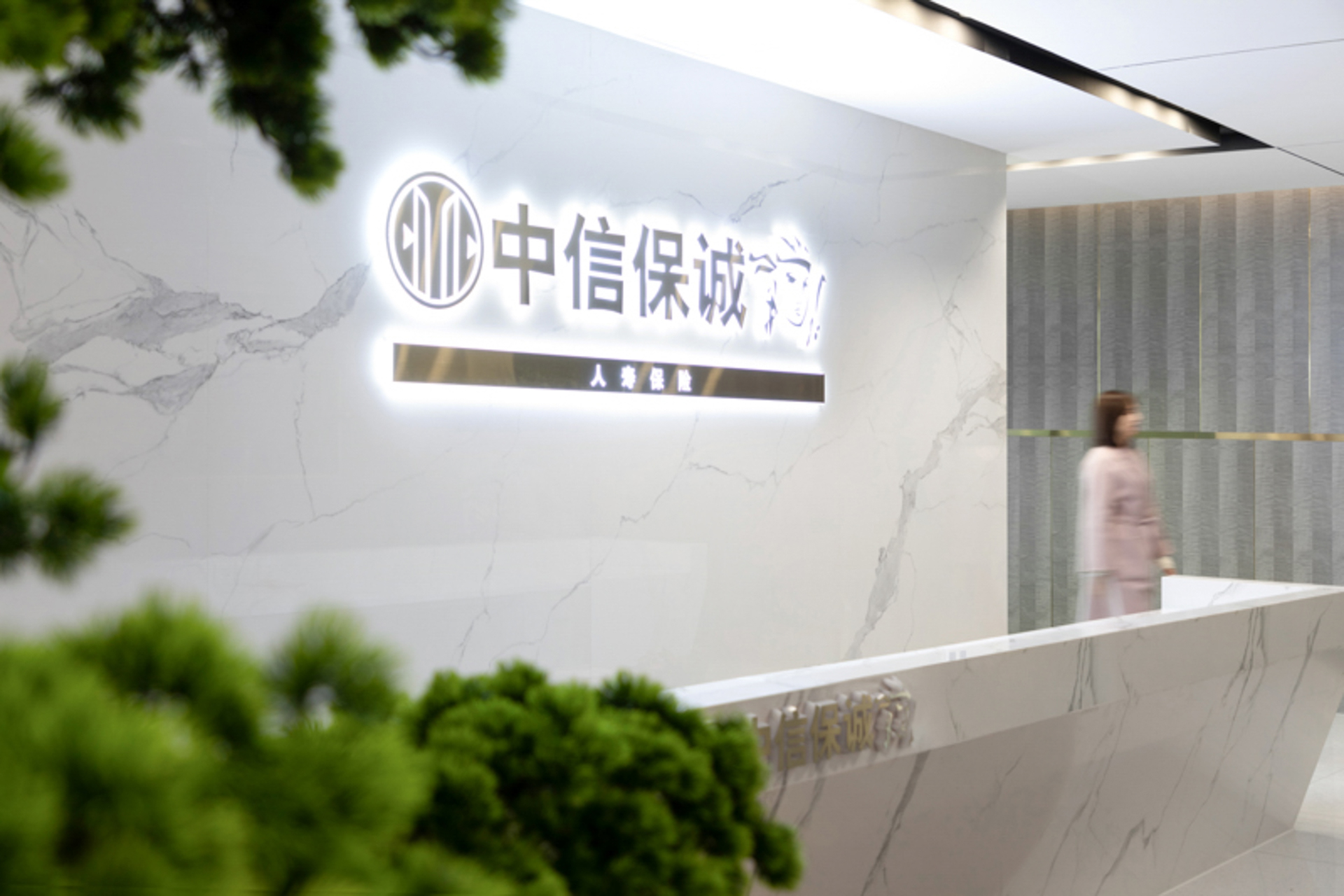 Offering an Enjoyable and Exquisite Service for all Clients Worldwide
At CITIC Prudential, welcoming customers anytime, anywhere has become a daily task. Using the bright and transparent area with ample sunlight, Sunon furnished the company's business negotiation space that directly shortens the psychological distance with its customers. The multi-functional mixed space of office + lobby, allows employees to seamlessly switch the working mode between concentrated work and welcoming visitors, so as to create an efficient customer experience.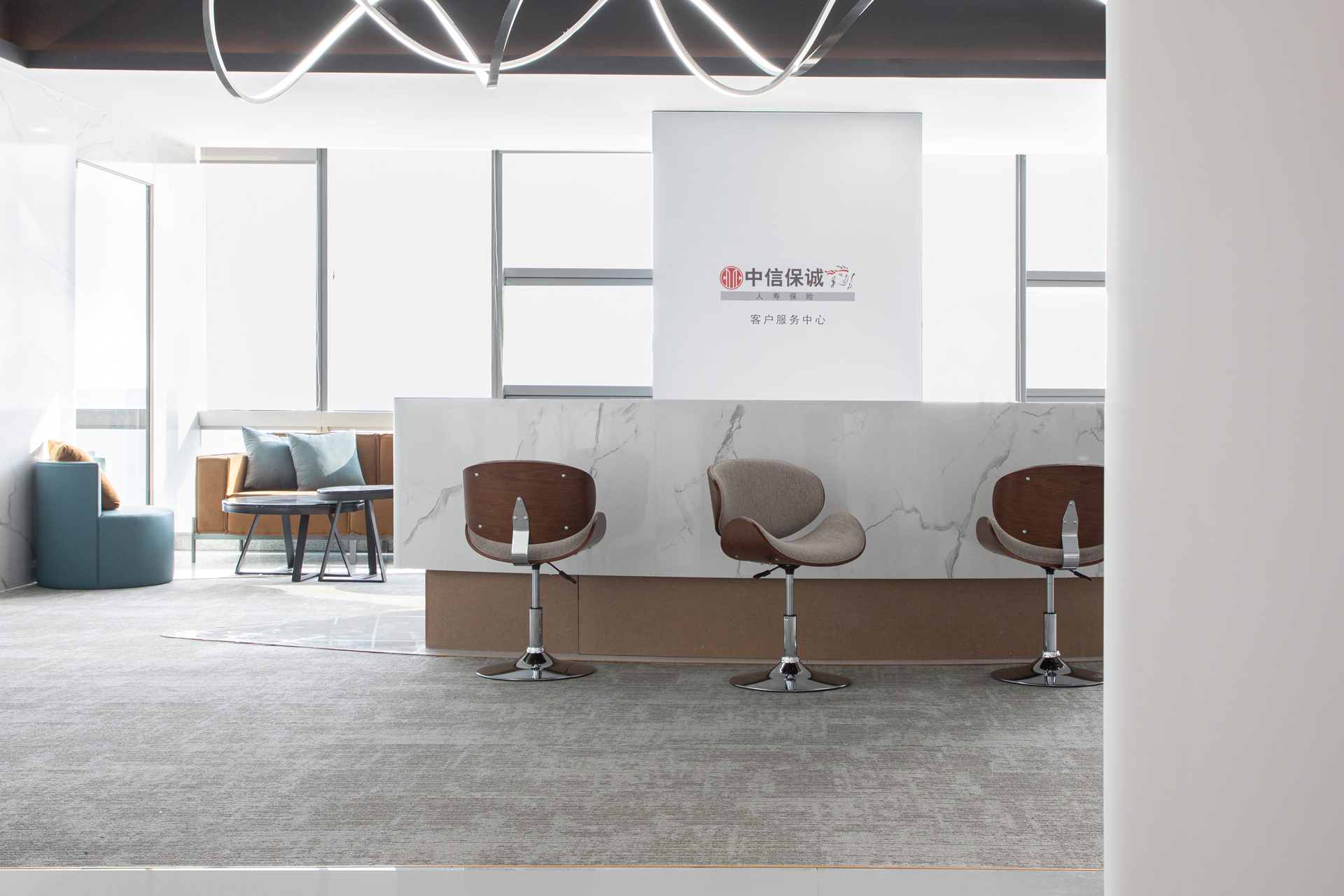 Agile Executive Office Space
The manager's space adopts low-saturated grey walnut, reflecting a calm and peaceful style. Matched with a leather sofa and marble splicing coffee table, the spacious room can meet the daily office and negotiation needs of managers. The staff workstation area consists of Sunon's Verdure panel system that ensures the proper privacy to individual employees and also realizes smooth communication between employees.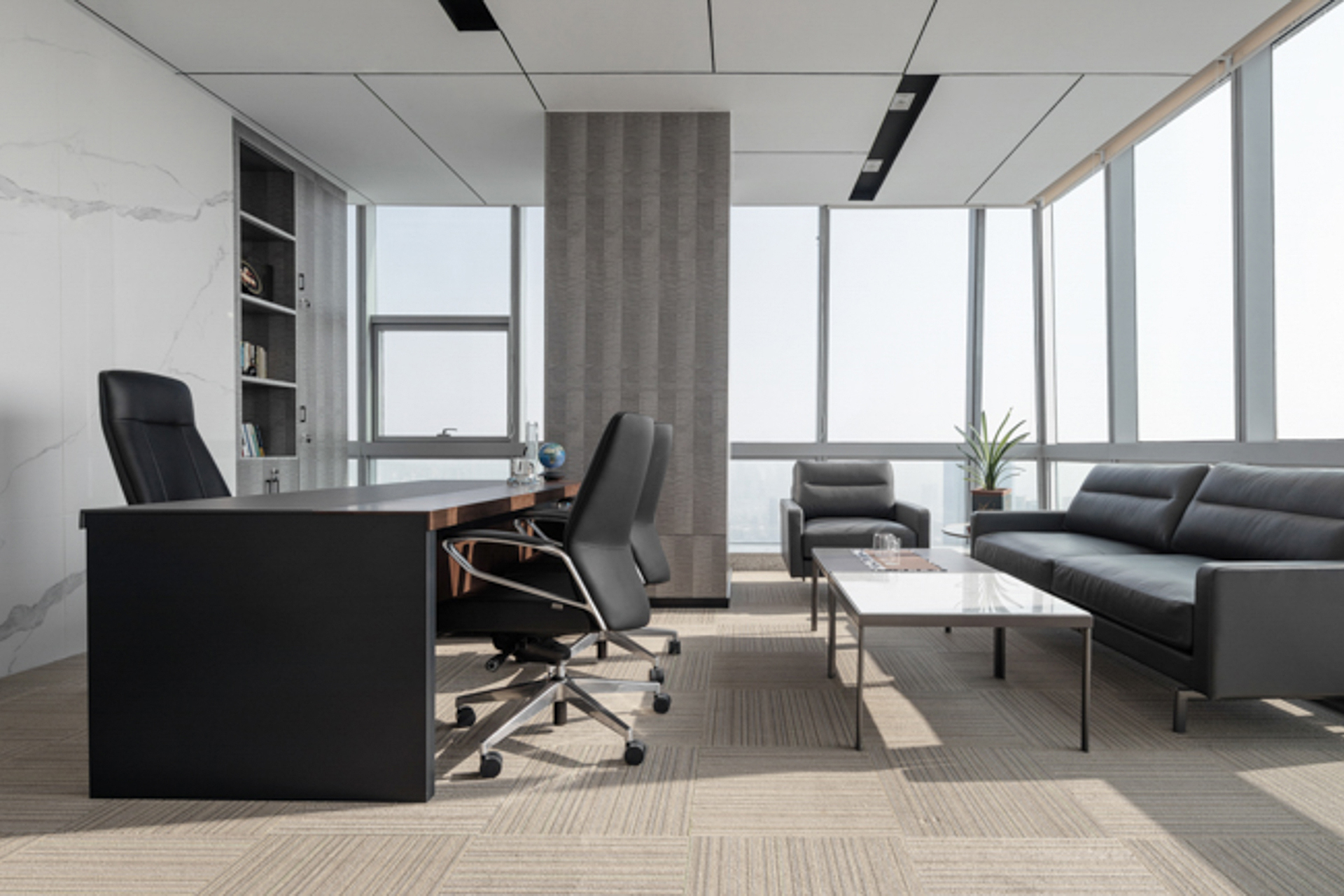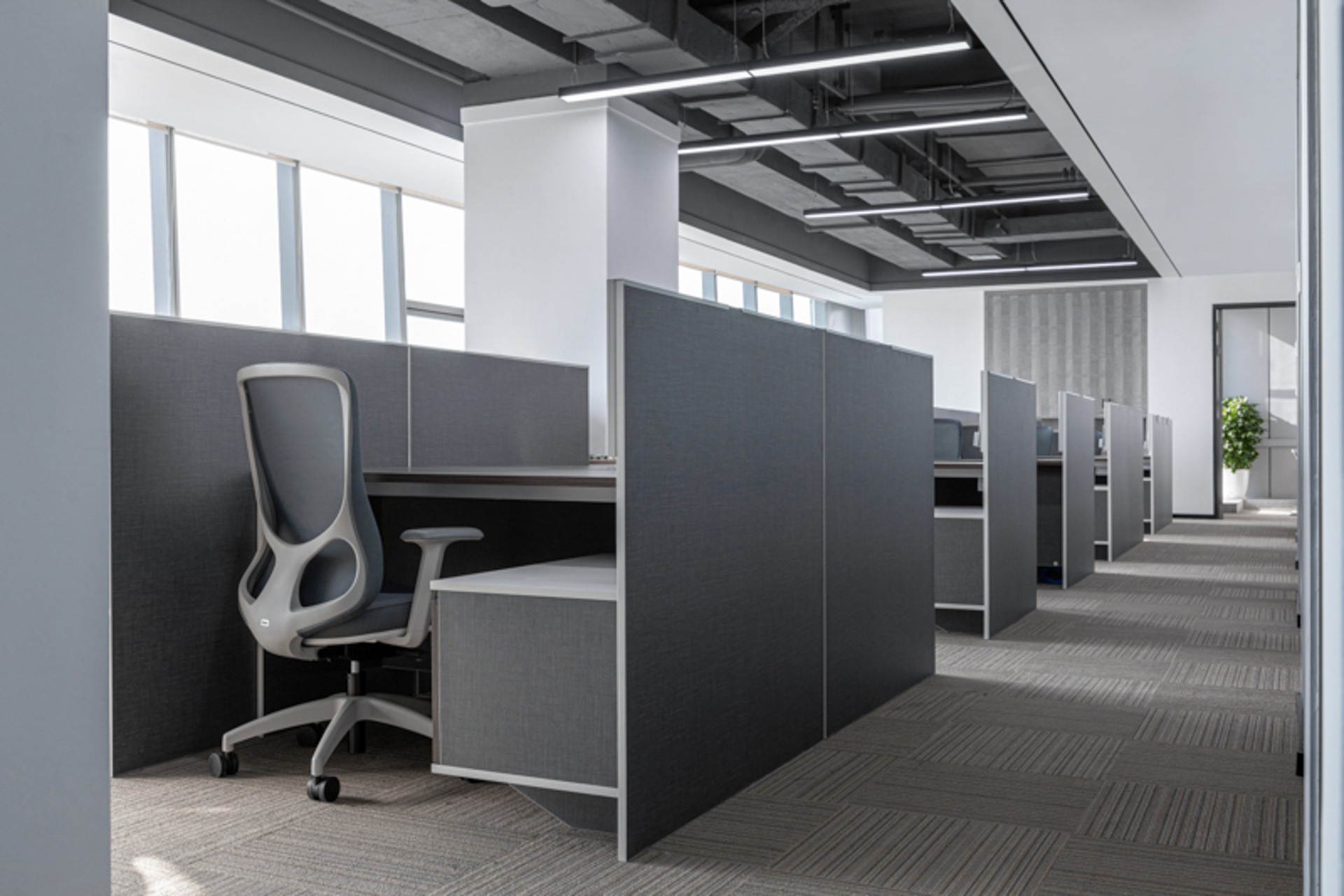 Other areas like the one connecting the working and leisure area have also been optimally planned. Every office corner has been delicately furnished by incorporating the practical and aesthetical values to allow workers to take a rest at any time when needed.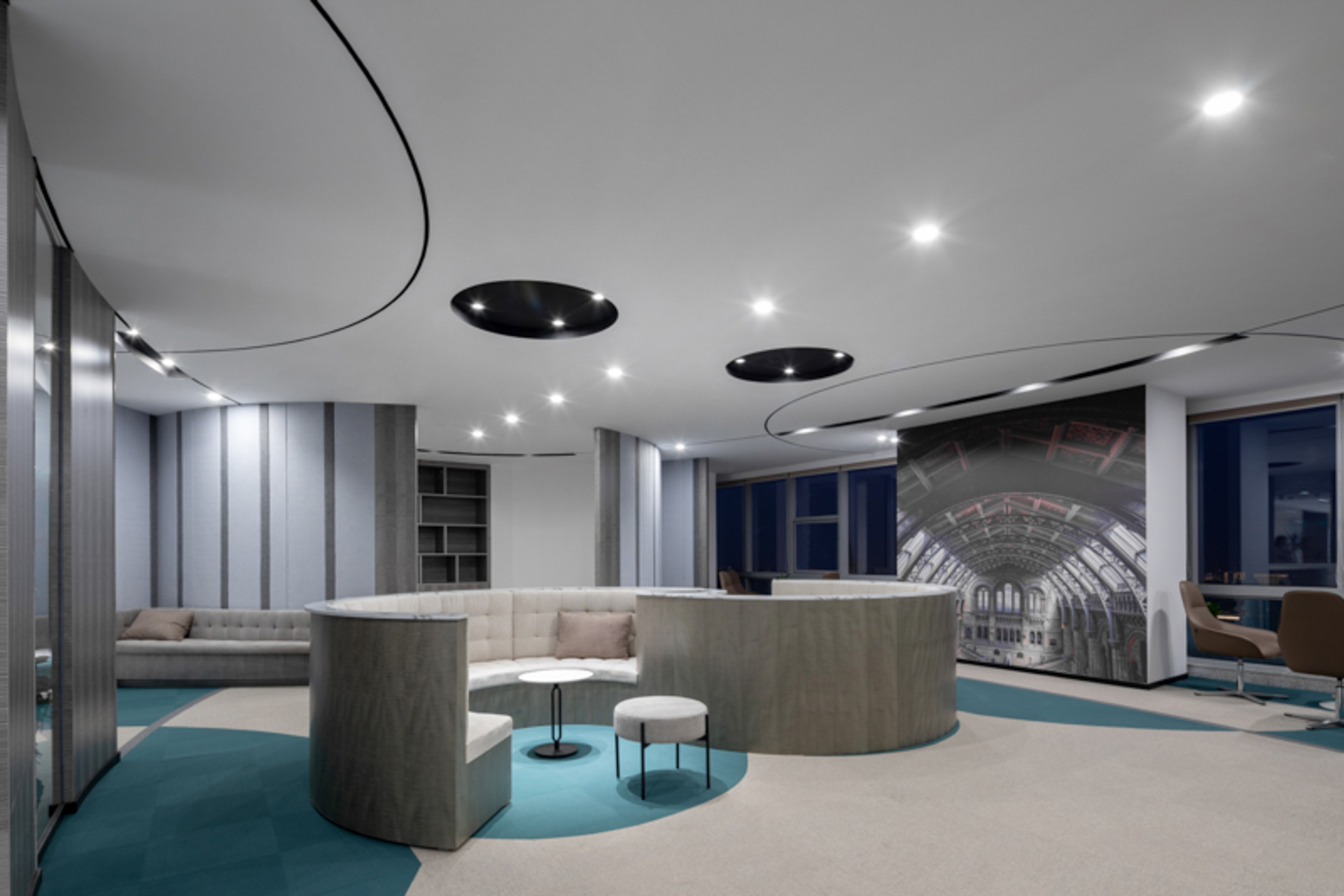 Training Space for Efficient Learning
In order to accommodate the ever-changing and fast pace of the insurance industry, building a creative learning room that meets the functions of a multimedia broadcasting hall and a large library is a must. Floor-to-ceiling windows installed in the training space inspire the motivations of the workers and extend the visual boundary of the space.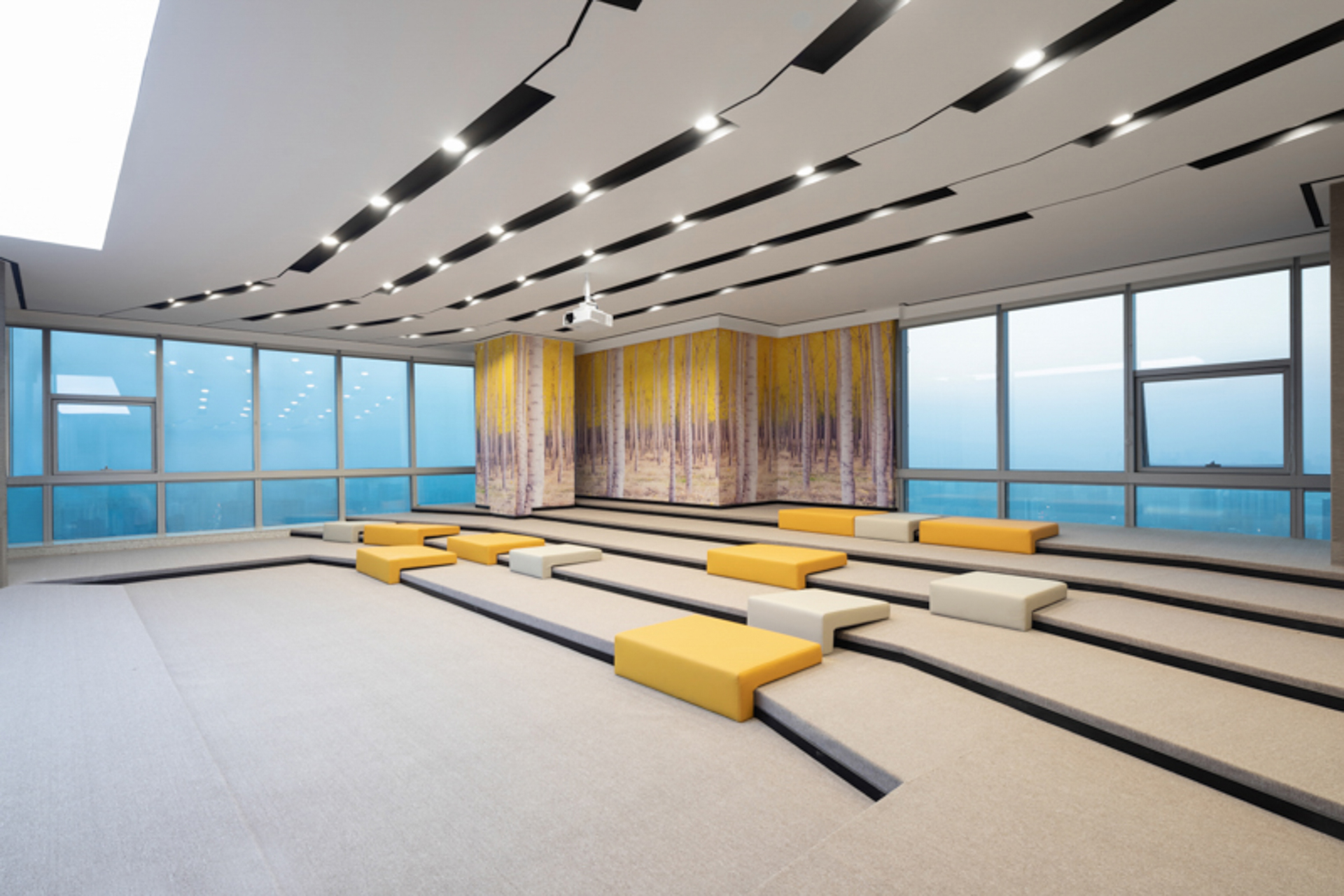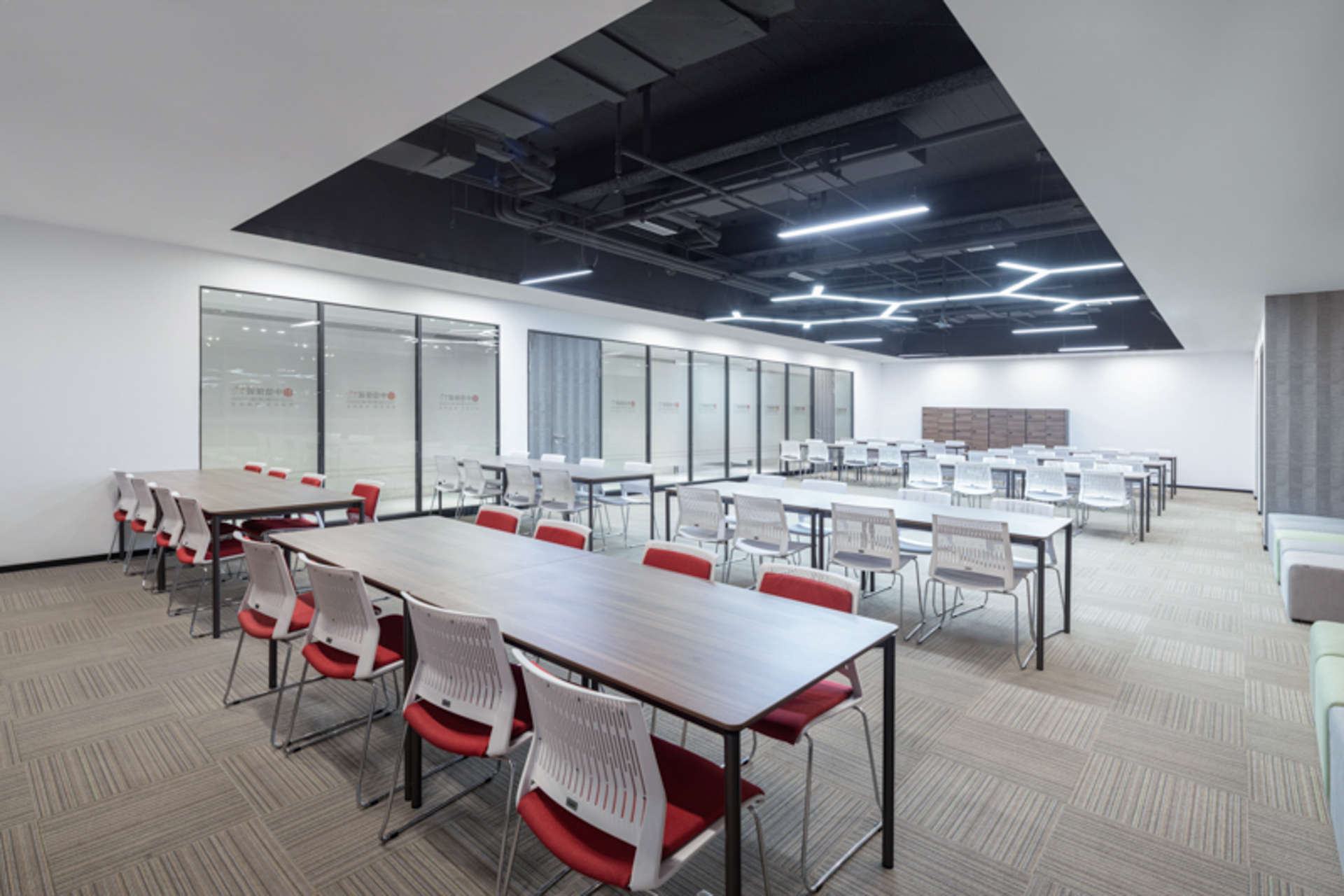 The meeting place is not only a space for information dissemination but also a place to inspire personal initiatives and interpersonal communication. All-rounded conference room furniture with a one-in-all socket and wire management system eases convenience during meetings and facilitates participants' engagement.