Chinese private business Wangkang Holding Group Co. Ltd. is involved in industrial ventures abroad. Wangkang has constructed ceramic production bases of around 1.5 million square meters in size, in four African nations. In 2018, the group continued its strategic international expansion by establishing its Saudi Arabia branch and Iraqi subsidiaries. With assistance from the Chinese Development and Reform Commission, Wangkang established its manufacturing base in Saudi Arabia. In 2022, Wangkang launched its branch office in Dubai to facilitate its regional business operations and invited Sunon to create functional business spaces due to its expertise in workplace consulting and design.
The management desired an office to be a creative workspace, with in-house amenities, and communal spaces that merged with its pragmatic corporate culture. After careful consideration and research, Sunon created an industrial interior look design style for Wangkang and reinterpreted its reception areas with a basic grey reception desk and a number of netural-color lounge seating including its D series and U series to support wellbeing, satisfaction and engagement of employees. Concrete back display panel showcases its global presence. Bar stool Ducky chairs and green potted plants are placed in the breakout area next to the entrance aisle.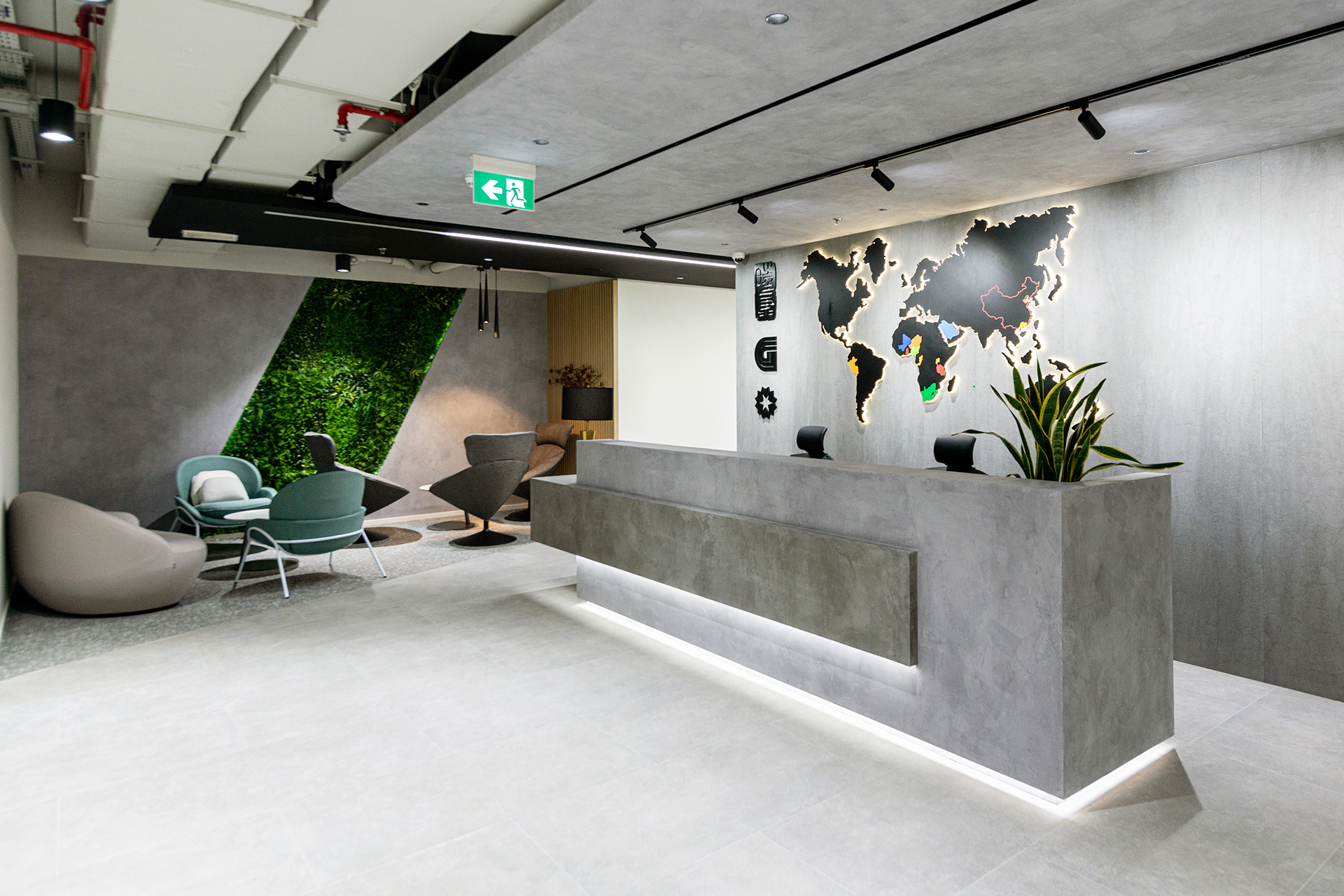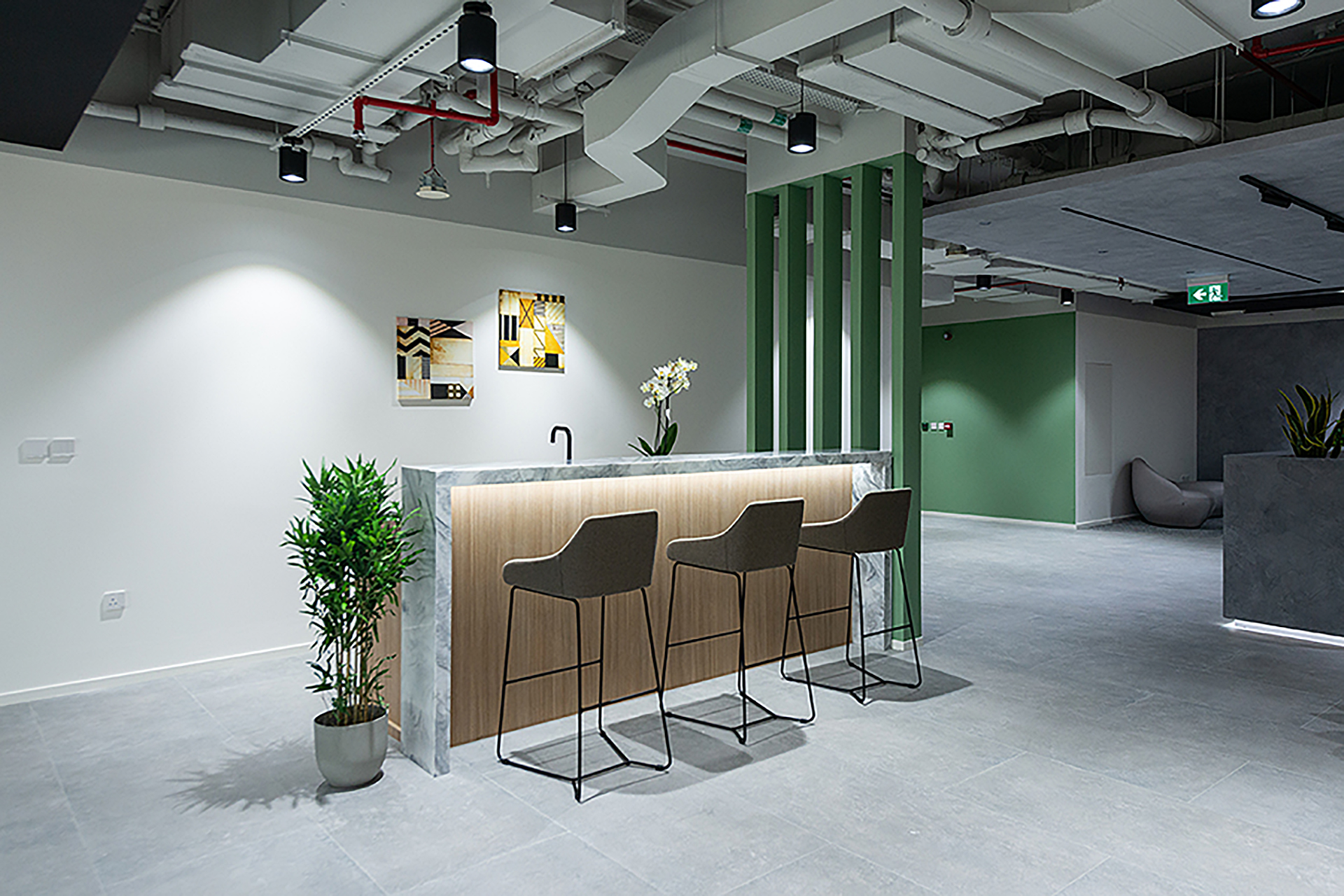 For the office canteen, Sunon thoughtfully arranged single seats, group seating and dining table like its Plis series, coffee tables, and Coach series to create an multi-functional social hub that encourages workers to take a break from their personal desks, rejuvenate and connect with colleagues across the organisation. With adequete natural light entering the building, everyone gets to feel recharged and re-energised.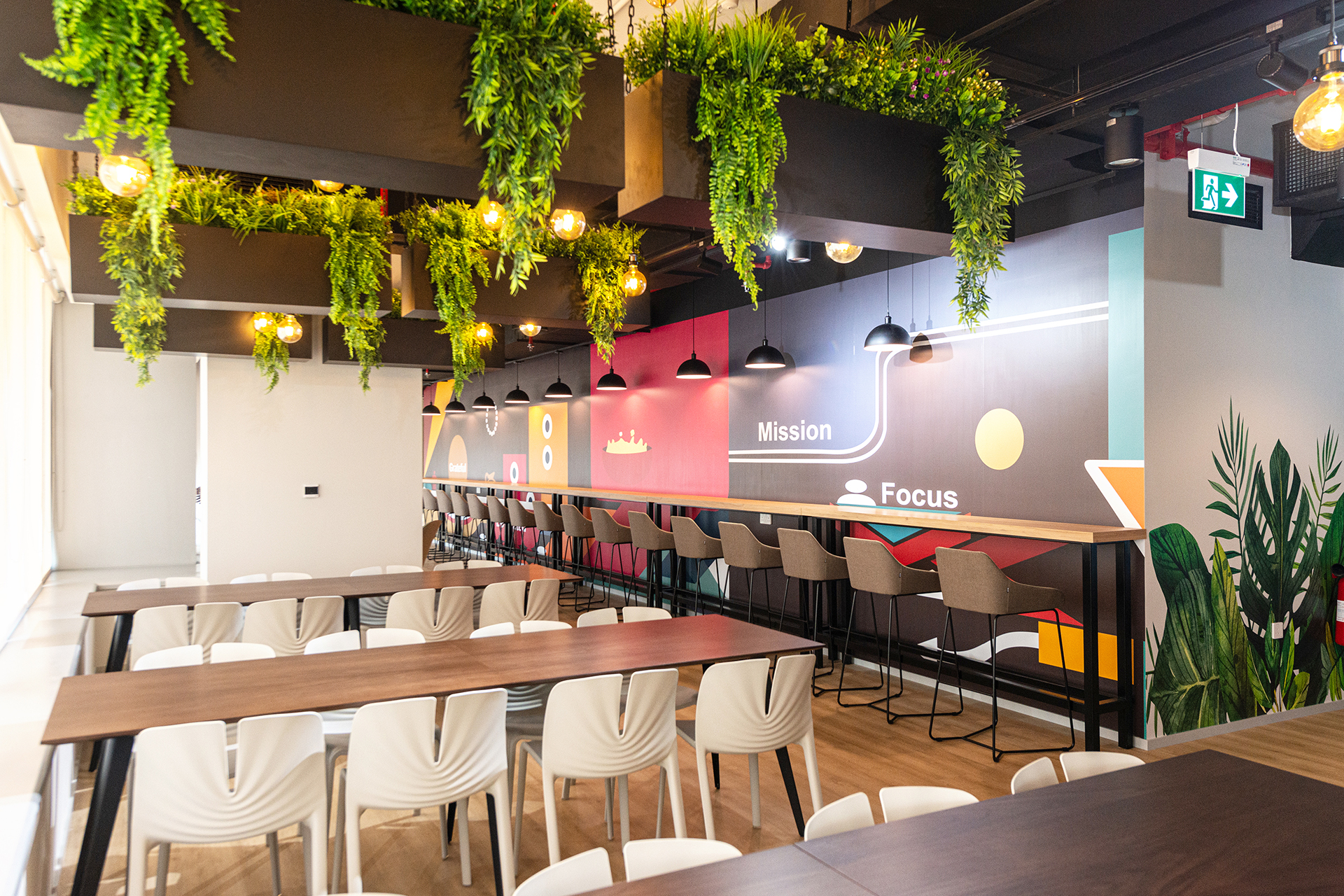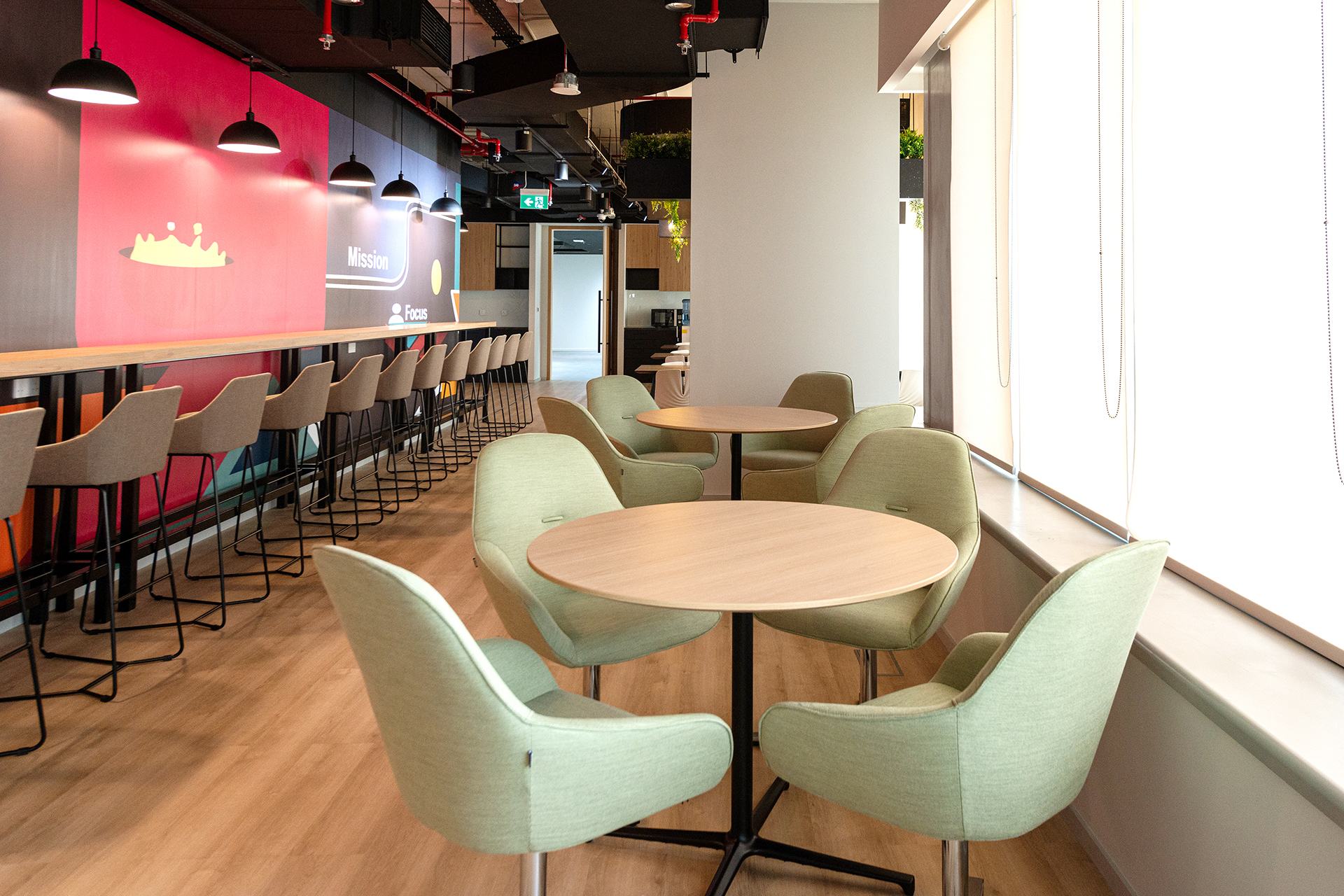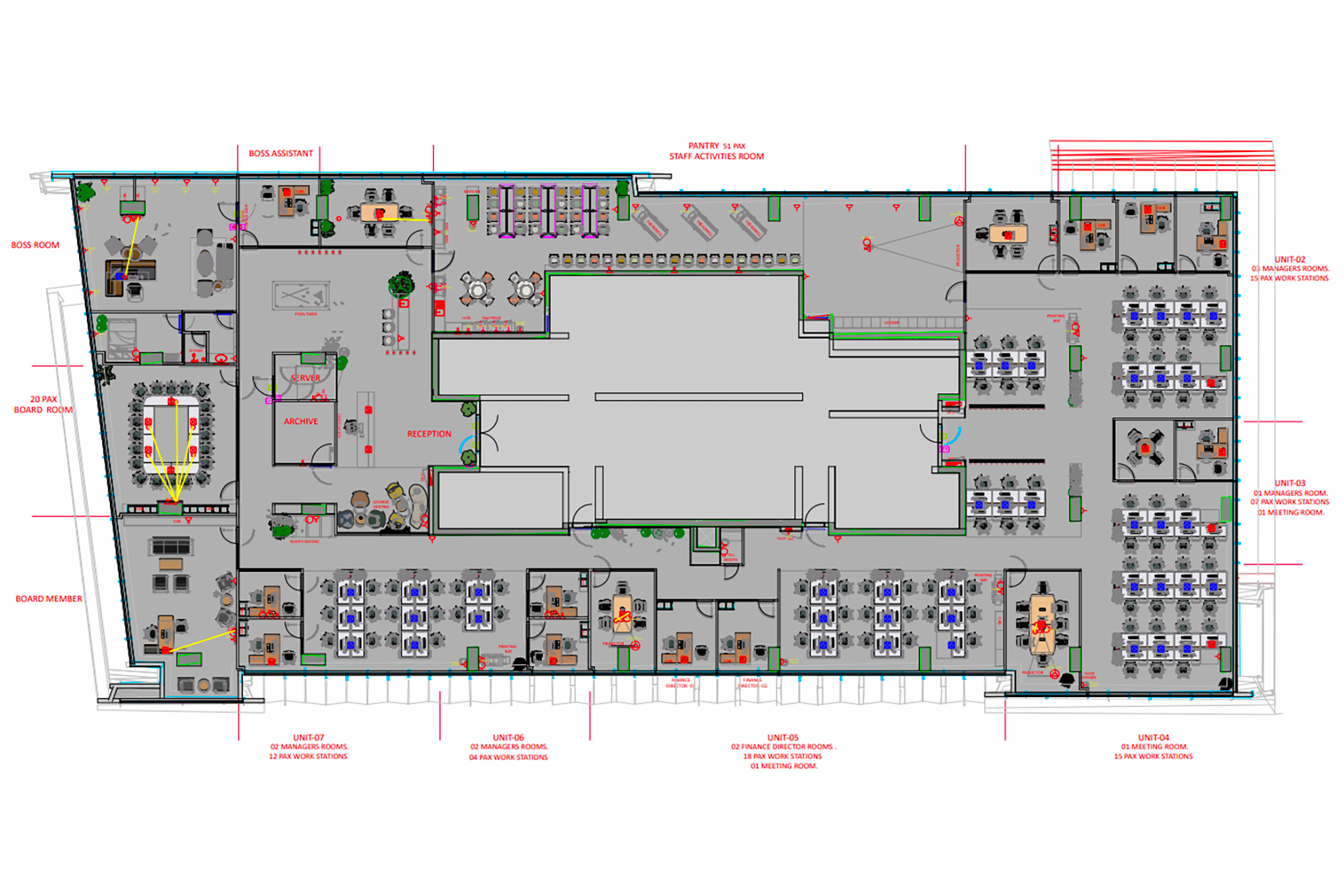 Refined dark floor tiles paved along the traffic flow with the square dotted plain carpet to segment the functions of diverse areas. Vertical green partition wall becomes one of the vital elements to balance an open-plan environment. Small-scaled office desks and workstations like the Mix series benching system in meteor grey correspond to the overall interior furnishing and ease the anxiety and stress caused by distractions and the lack of privacy.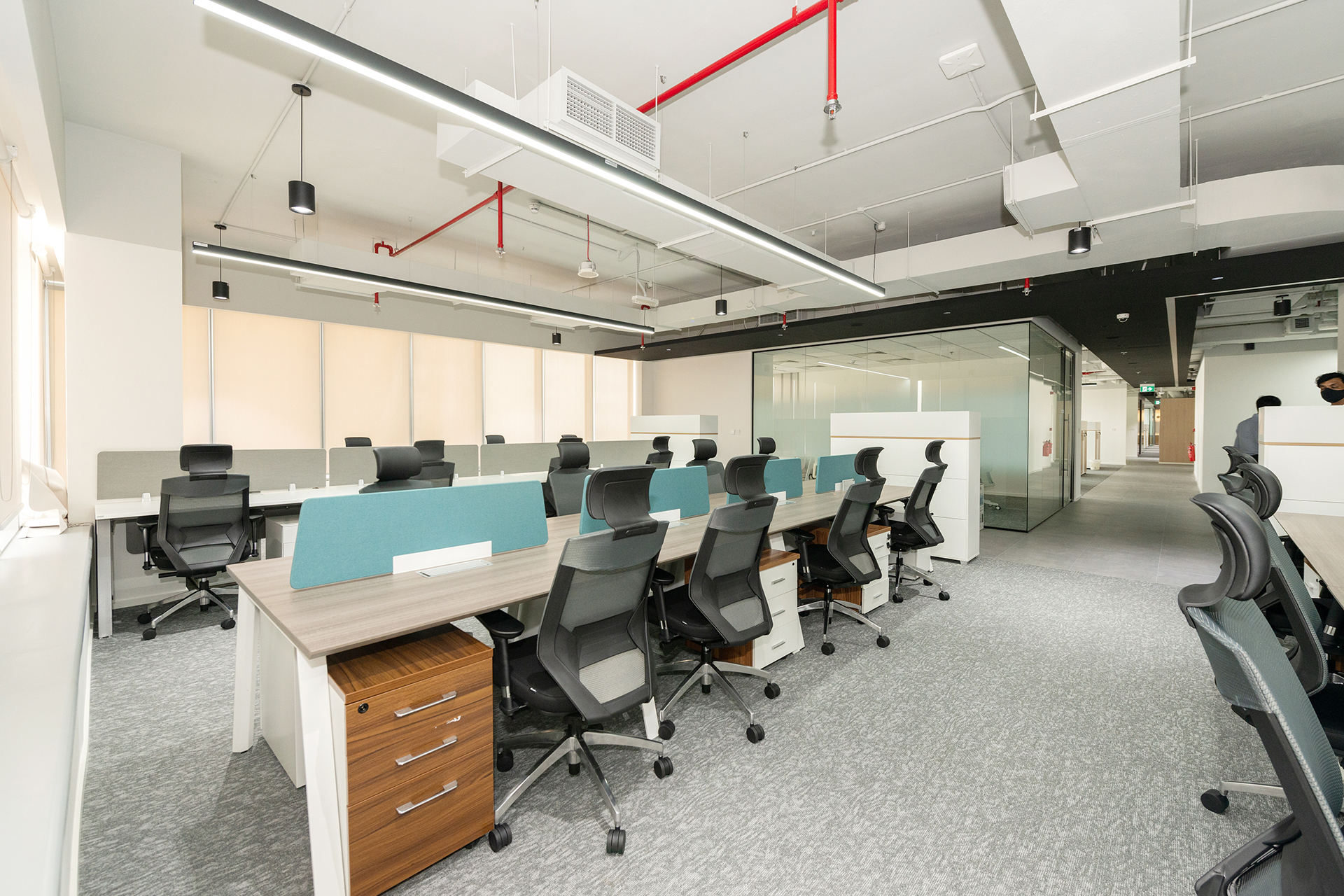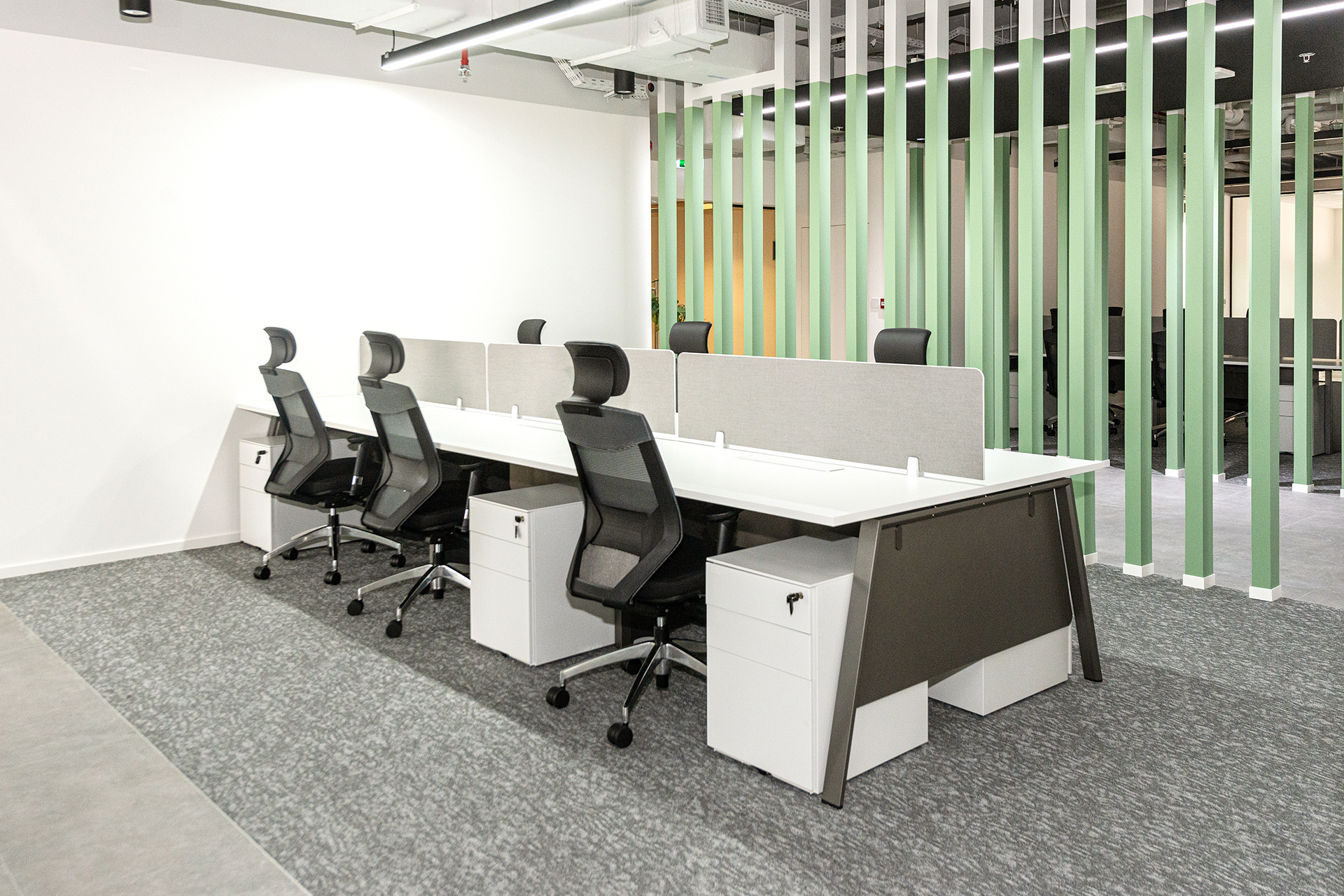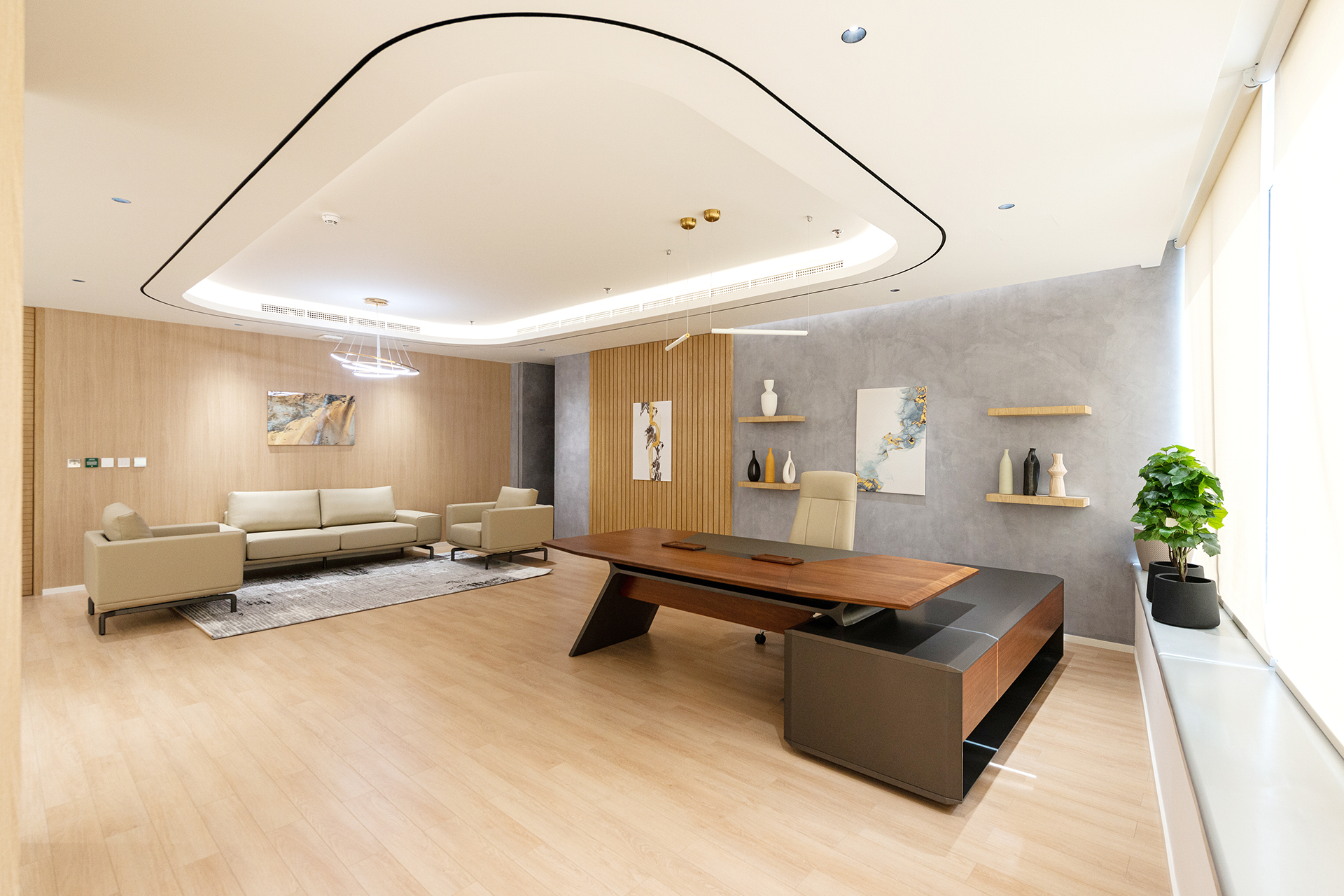 After undestanding the director's needs and preferences, Sunon equipped the executive room with brick-concrete walls, beam ceilings, Aulenti luxurious executive desk, and Star series beige sofas to cater to the personal requirement of the leader as well as visitor's comfort.