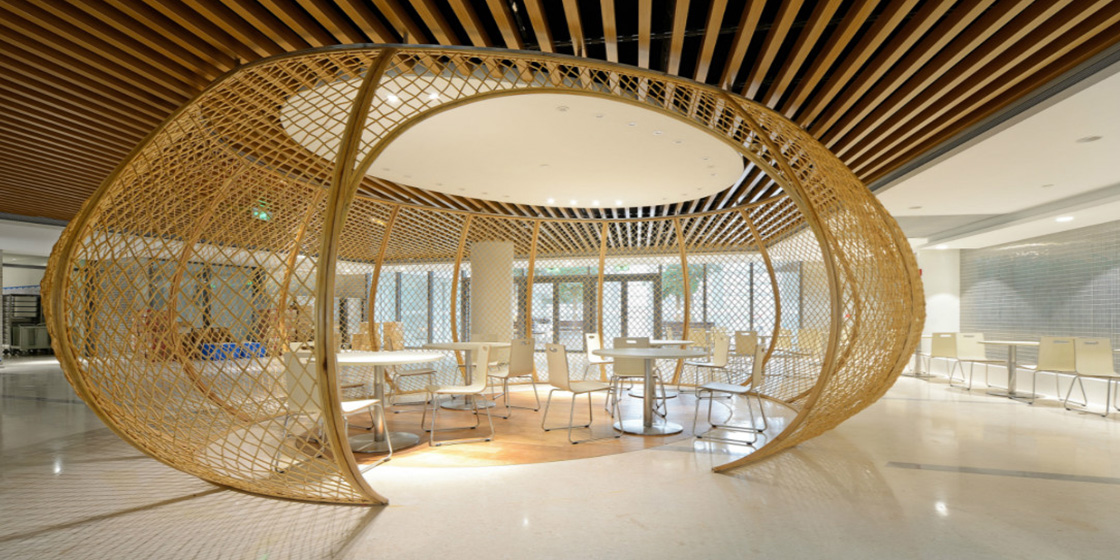 Shanghai, China
China Eastern Airlines officially opened its new headquarters in June 2018, with 14 buildings in Hongqiao, Shanghai. This $2.82 million project brought the design wisdom of East China Architectural Design & Research Institute and the workplace solutions expertise of Sunon to the fore.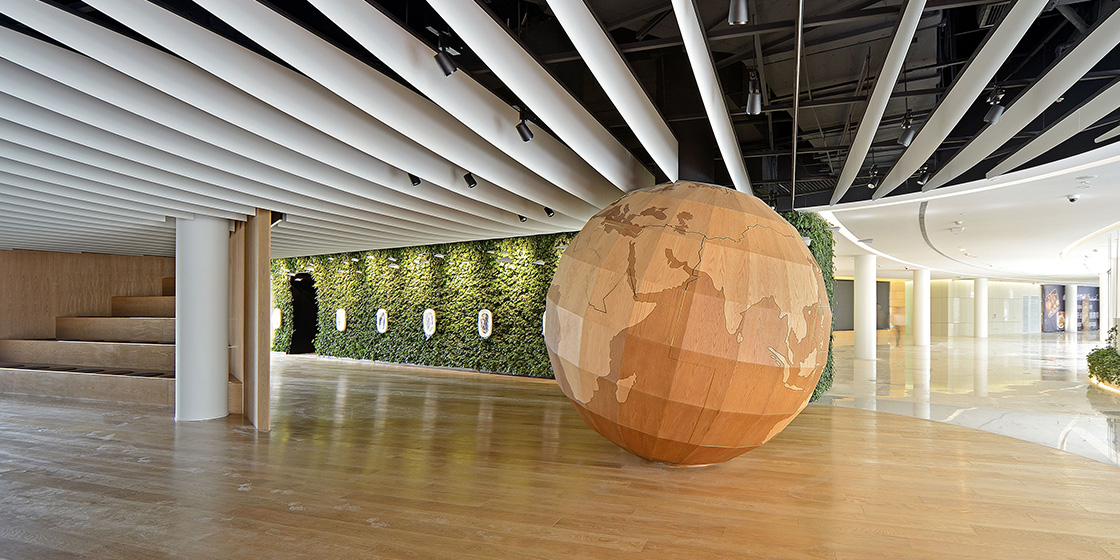 To highlight the rigorous and efficient aviation process of China Eastern Airlines, Sunon conducted an extensive study of the customer background and identified five major space needs, achieving a healthy, green, and collaborative environment for employees of China Eastern Airlines.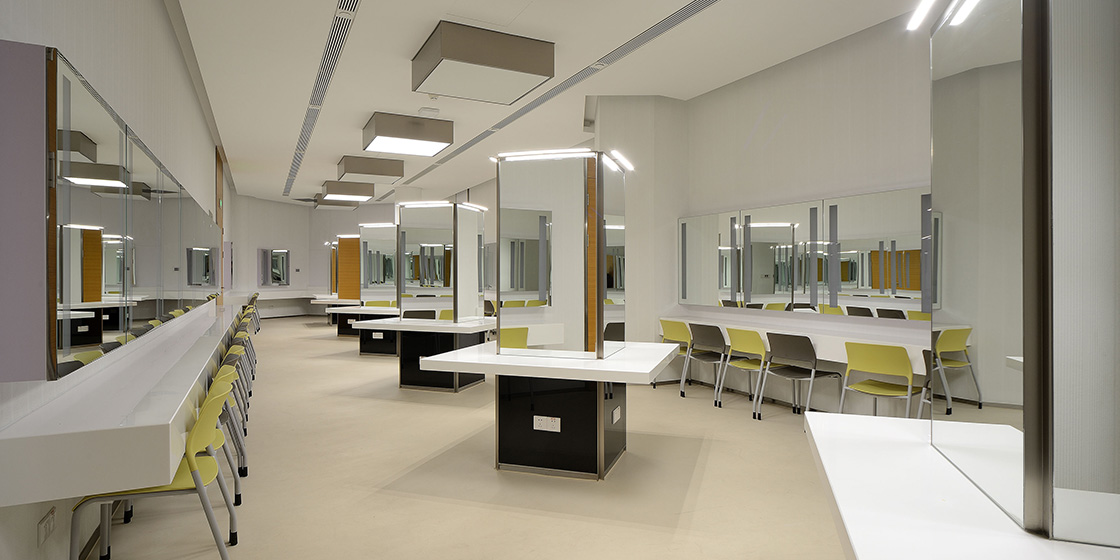 Below is how Sunon delved into the client priorities and created a workplace that worked.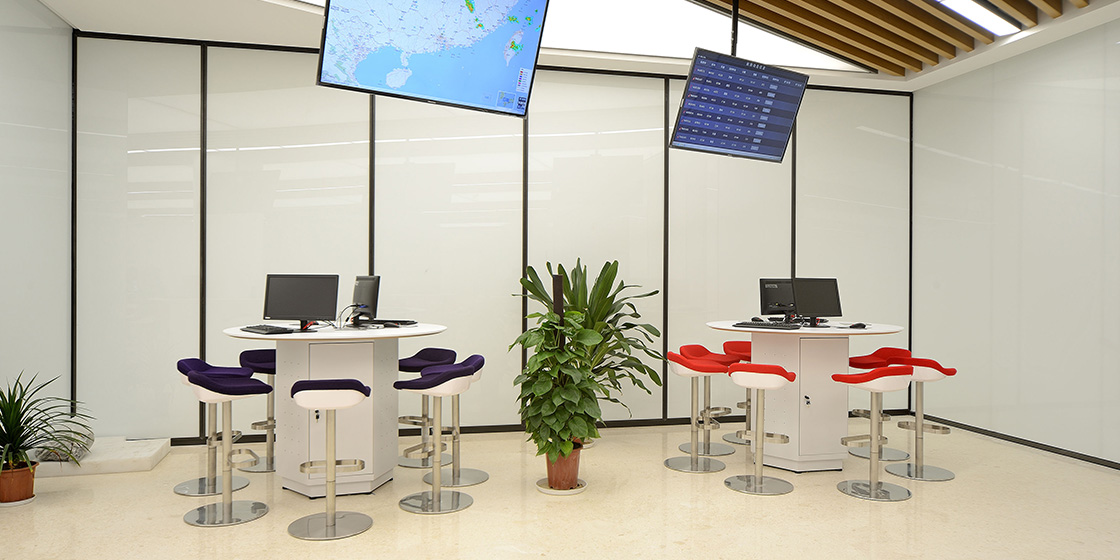 Part One: Customer Insight
1.1 Background Study
Five major challenges confronting China's aviation industry:
a. Contingencies such as the global financial crisis and falling oil prices have taken a great toll on the highly sensitive international aviation market;
b. High-speed railways have spelled a crowding-out effect for air transport, placing higher requirements on the market adaptability of the aviation industry;
c. The accelerated globalization has made international exchanges more frequent, and has also intensified competition in the aviation industry;
d. High-end passengers raise increasingly diversified and specific requirements for desired comfort and premium flying experience;
e. The new round of scientific and technological revolution has accelerated the changes and development of the aviation industry, and has also driven young passengers to recognize and participate in brand marketing.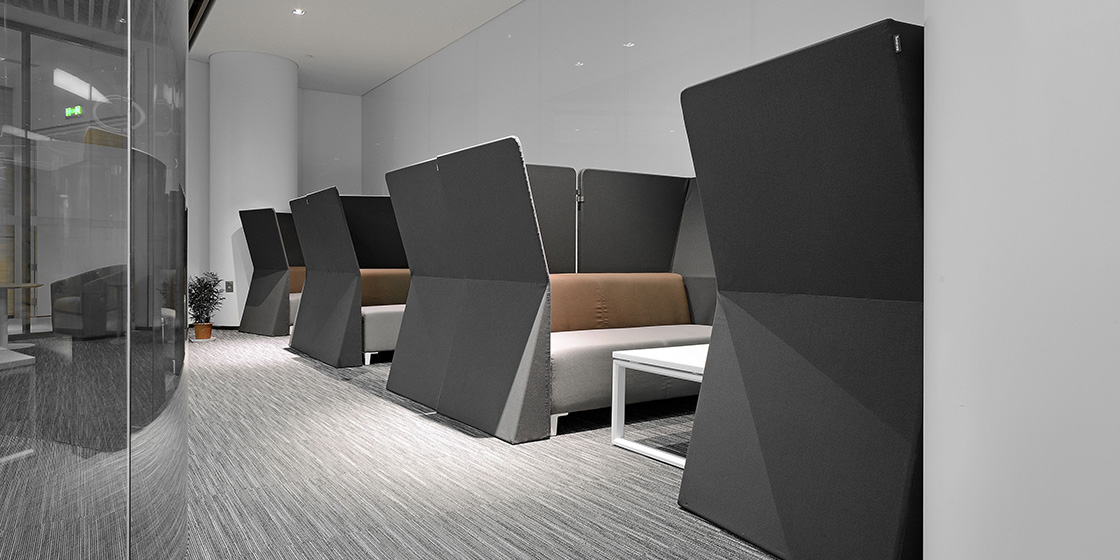 Faced with new opportunities and new challenges, China Eastern Airlines (hereinafter referred to as "the Company") has formulated new development goals with the hope of transforming from a regional brand into an international first-class company. Such hope is bound to come true and it defines the current era when China is emerging from a regional power to a global powerhouse and Shanghai is regaining its status as a world financial center.
For the Company aiming to make its brand positioning both universal and unique, the staff must be upskilled and the corporate culture be upgraded. The Company needs to be more open, compassionate and caring, give priority to details, train employees with richer international thinking and skills, and provide customers with sophisticated services throughout the process.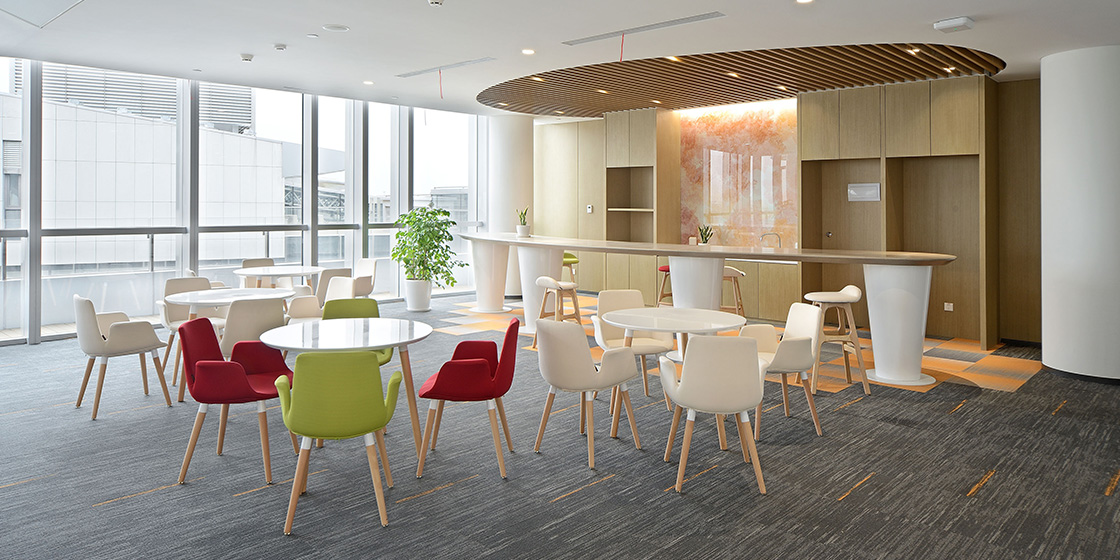 1.2 Spatial and Cultural Problems Facing the Company

Deficiencies of the old office headquarters of the Company:
a. Offices should be closer to employees' residence so as to focus the employee on their work. At present, though, the headquarters are not close to the residence of employees, who have to waste much time on commuting and others. This may affect their mood when they work and take a toll on the service they provide to customers.
b. Due to the aging facilities and lack of an international image, employees lack a sense of belonging, the team lacks cohesiveness and motivation, and an enabling collaborative environment has not been fostered.
c. It only provides a single service without actively accepting new technologies that change with each passing day. The Company is expected to communicate with high-end groups or young people using new media.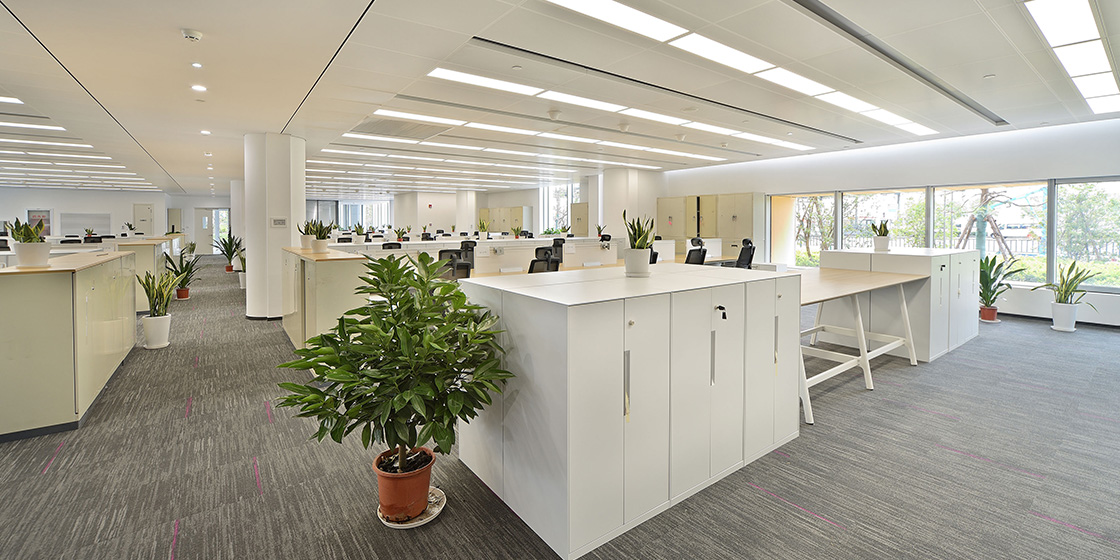 1.3 Ideal Spatial Design for Solving Corporate Problems

The core values of the Company are staff devotion, customers' loyalty, shareholder satisfaction, and public trust.
Therefore, as a support for its strategic transformation, the Company has built new aviation headquarters in HONGQIAO, SHANGHAI. With the hope of building a people-centric culture and cherishing enabling compassionate care, the Company incorporates its strategic intention into its headquarters, and shows its staff, through the details, that they and the Company are a community with a common brighter future. In this way, the staff becomes aware of how the Company's compassion benefits their development and grasps the international management model of the Company. This will transform their professional values and make them exude a natural friendliness and spontaneously provide quality service.
Insight 1: The aviation headquarters must guarantee that the aviation processes are hassle-free and efficient, ensuring a smooth flow of information across the entire staff, and timely response to emergencies.
Insight 2: By solving the employees' family and personal worries, the Company can help the staff devote themselves to the front-line work with the greatest enthusiasm because they feel the support of their family.
Insight 3: The frequent communication among various teams within the company helps the Company to achieve greater business success and brand enhancement, especially thanks to the smooth collaboration, clear communication and a success enabling atmosphere.
Insight 4: Social interactions between employees outside work are necessary. This informal personal relationship helps to relieve stress at work, enhances mental health, and foster teamwork and creativity.
Insight 5: A successful strategic transformation of the Company lies in founding a learning organization that encourages the continuous development of the staff and teams, including professional skills, international perspectives, cross-cultural, cross-language, interpersonal communication skills, leadership, problem-solving methods, conflicts adjustment, etc. The headquarters should create opportunities for such learning.
Insight 6: By integrating the latest technology display and application of software, the aviation headquarters should make it easier for staff to learn and use them, and for external organizations to visit and experience them. This will contribute to new-media-based global marketing campaigns.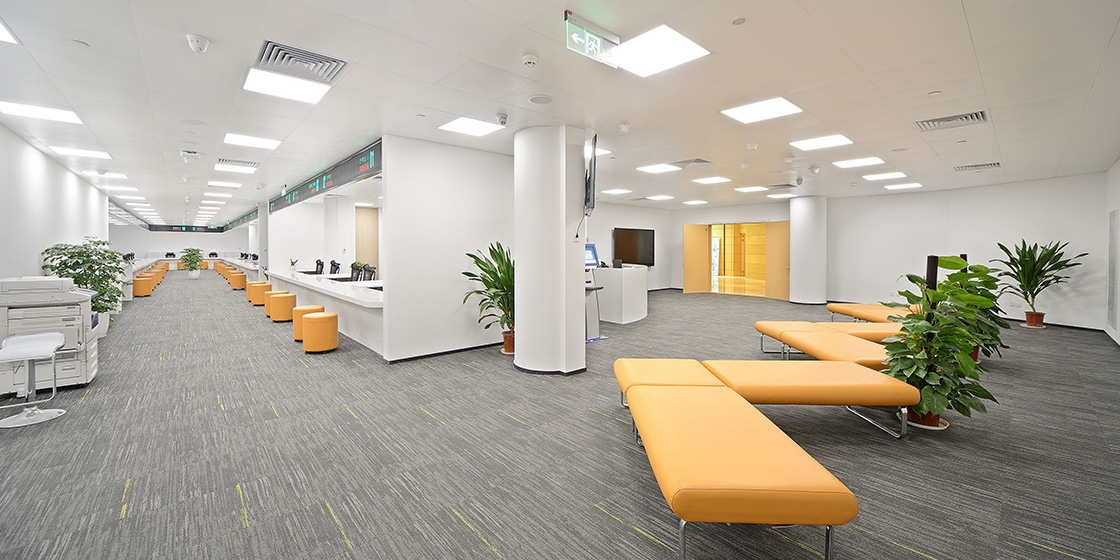 Part Two: Our Solution
2.1 Based on the research data and the drawing analysis and on-site investigation of the space diagnostics team of Sunon and in-depth exchanges on the working models of staff in various departments, we propose to change the simple design of the headquarters office into a comprehensive logistics complex, which is ONE-STOP Hub.
a. [Integrated SOP] Space and furniture design and the integration of furniture with other electronic and electrical equipment are conducted according to the principle of smooth SOP of aviation workflow and maximizing the use of office space, with consideration given to future extensibility.
b. [Living complex] The one-stop office and living complex and customized diversified space are suitable for office, collaboration, video/teleconference, social communication, storage, logistics, living, rest, accommodation, study, fitness, diet, medical, entertainment and other needs.
c. [Health and environmental protection] In addition to adopting environmental protection standards higher than national standards for all furniture products, the Company also encourages the use of a large number of green environmental protection elements in office places; various types of ergonomic furniture and accessories are used.
d. [Technology display] Experience Centre with advanced technology, reception area, etc., are set up to display the Company's strength and image.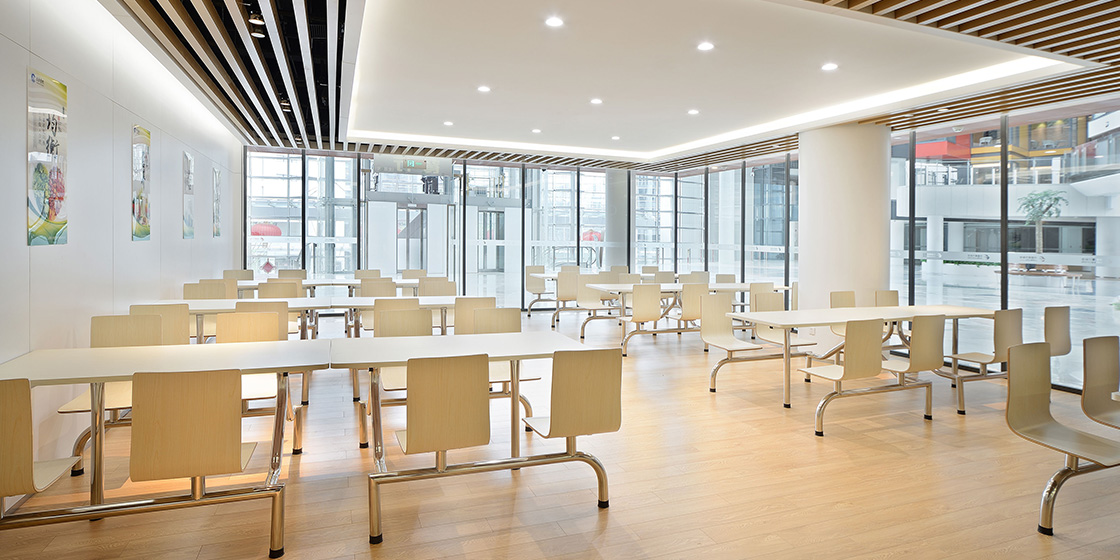 2.2 Overview of Different Spaces and Product Features
As the core department of the Company, the Transportation Control Center controls the Company's global aircraft. Here, information on all flight departure and landing is collected. In order to meet the needs of the staff to work 24/7 in this area, the Company adopts Link screens and customized 4-door cabinets, so as to solve the work and storage needs of multiple people at one time.
According to the spatial layout of the Transportation Control Center, Sunon specially designed and customized a circular combination of working spots for the Company, which makes work more interesting.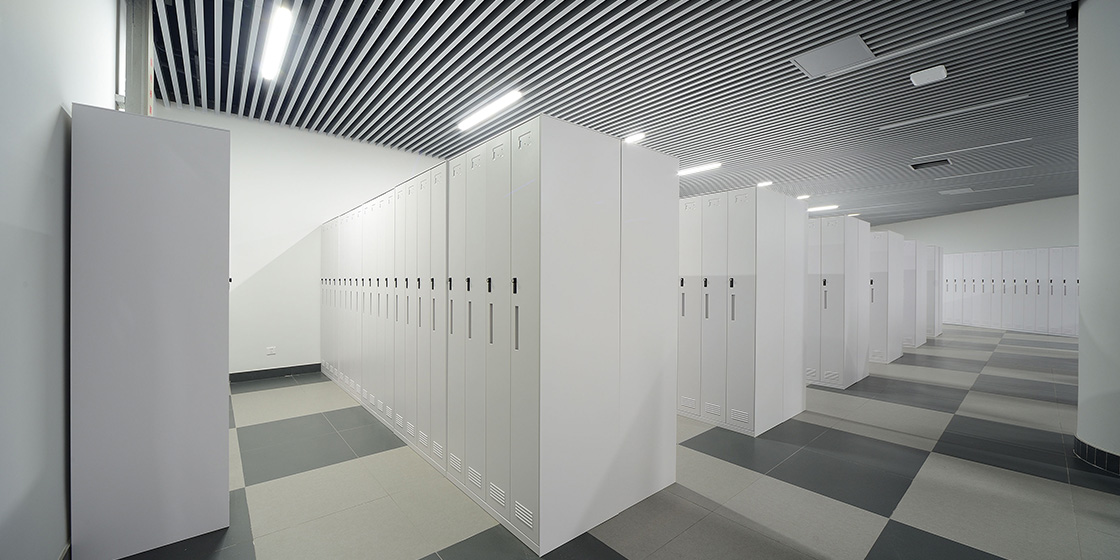 In the check-in center where all crew members would pass by before take-off, the electronic screen in the center displays the broadcasting of real-time weather and route conditions on a loop. For crew members on the same flight to exchange information in a timely and fast manner, Sunon has customized hexagon desks for the check-in center which allows more people to sit together.
Before each flight, the pilot and flight crew will prepare the pre-departure information communication separately. To this end, Sunon provides E-half series conference tables and new Ice Power series conference tables for the pre-departure preparation area. The desks and chairs can be changed and flexibly arranged as different conference rooms are different. Such desks and chairs, together with partitions with simple and transparent round glass, relieve the pre-departure pressure and creates a relaxed conference atmosphere.
Sunon provided flexible sofas for the private space in the departure hall, where crew members can chat in their spare time and feel the relaxed aspect of work. At the same time, the universal coffee tables and Huayi series sofas, with supple and smooth curves, make it an immersive space. While increasing privacy, space also brings a quietness before departure for each staff of the Company. In order to meet the different storage needs of our staff, 190 sets of custom steel cabinets from Sunon added a bit of organization and tidiness to space.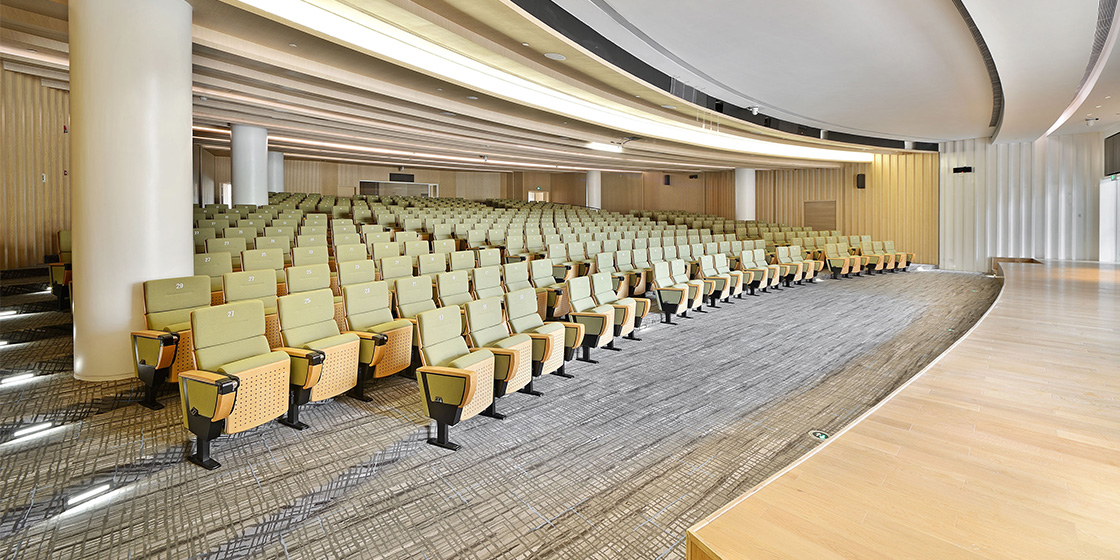 The Company's Staff Service Center integrates a variety of daily services, where the staff can enjoy one-stop convenient service. Sunon's flower series of round stools embellish the highlights of the staff's work, making complicated tasks easy to solve. They create a comfortable and pleasant environment and color combination that make their work efficient.
Sunon always strives to improve the application of furniture solutions as per the requirement of the client and create a great place to work.
Learn how Sunon could help you to create a customized workplace, please contact us.