Gone are the days when the office was just a place of work. It is now a 'people's place' and a cultural hub. Businesses are looking to make the office more meaningful, personalized and enjoyable for their diverse workforce. Rigid, traditional workplaces are becoming a thing of the past. Offices now and in the future will be free-flowing workspaces that are people-centric and reflect a company's culture and values.

With new post-pandemic wellbeing and workplace trends, offices will be centred around "super experiences" and the environment that impacts our job satisfaction, motivation, and sense of fulfillment. It is essential to design office spaces that create the best employee experience. This design strategy is not just functional, but also promises workplace safety and enhanced productivity.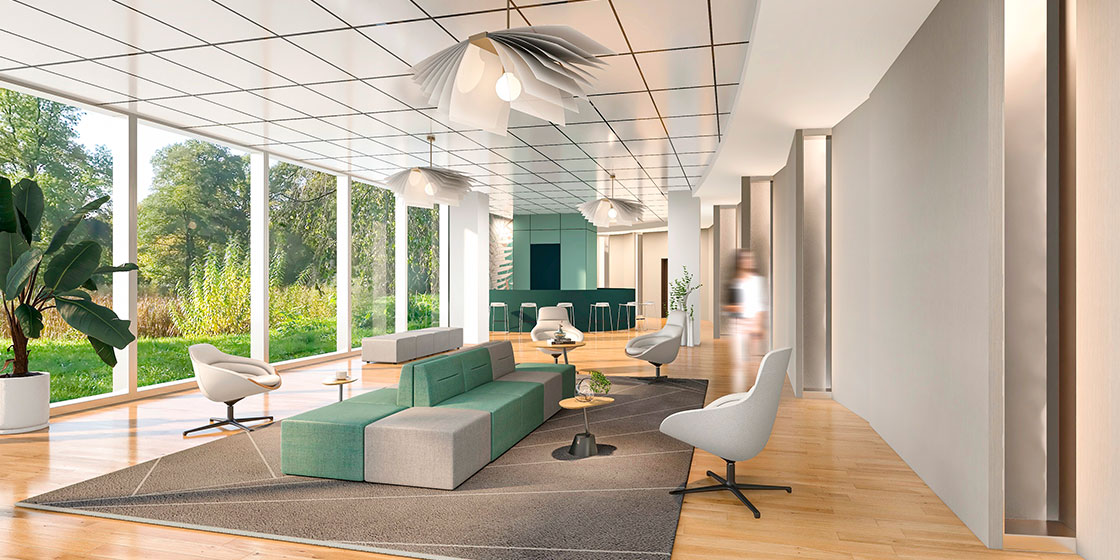 How to create People-centric workplaces?
A people-centric workplace is one that revolves around its people and is designed considering their specific needs. It is about crafting the workplaces, starting with intentionally hearing about the desires and pain points of employees. Forbes Human Resource Council defines people-centric workplaces by five C's: Commitment, Care, Communication, Celebration, and Community.
In this article, we discuss design strategies that can help humanize your workplace.
Flexibility
Flexible working and spaces enable workers to balance their work and home life in a way that suits them, ensuring them freedom and choice of workspaces and focus when they are at work. Giving employees more ownership over their daily routine demonstrates trust in the teams and instills loyalty towards the employer. A flexible, and hybrid, way of working is here to stay and the workspace needs to support that.
Space planning matter
The layout of your office affects how people work and interact in it. It reflects the culture you want to build and the values employees are expected to imbibe. An open layout with carefully chosen office furniture will promote openness, encourage communication and collaboration. Shared workspaces make it easier to communicate and work together and focus areas enable employees to focus without interruption. Today's designs steer away from traditional setups and promote interchange amongst co-workers, breaking down barriers between hierarchies and departments.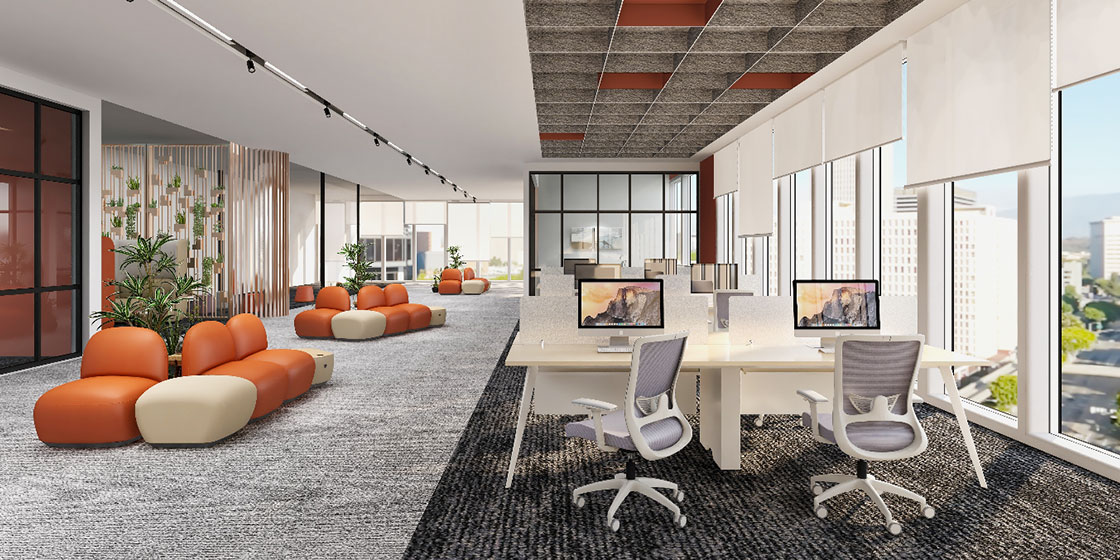 Biophilia and wellbeing
Incorporating biophilic design principles to promote wellbeing as one aspect of a people-centric workplace. Integrating colors, patterns, and materials inspired by nature and blending outdoors into indoors brings health benefits for the people using the space. Taking care of employee wellbeing is essential and brings very tangible benefits for your business. Research shows that Healthy and satisfied employees are 20 % more productive.
Tech for Hybrid working
Tech and collaboration software need to help us connect to remote team members and work together. The people-centered approach to work collaboration requires non-intrusive, seamless video conferencing and productivity tools. In smaller huddle rooms, office pods, and satellite offices, these video solutions and smart productivity tools can help to bring together a team as one. The hybrid office has the potential to make employees happier, more motivated and equipped to do their best work.
Collaborative and Communal Spaces
There is a need for companies to cultivate social relationships and explores friendships and working relationships at work for better productivity. The right space makes working together easier and builds better relationships. Creating comfortable, break out zones can encourage staff to take a break and stimulate creativity. A communal area with amenities will be loved by employees and result in recharge and a much-needed break from monotony. These social hubs also encourage collaboration between employees and nurture informal work relationships, which improve development opportunities and help career outlook for younger staff.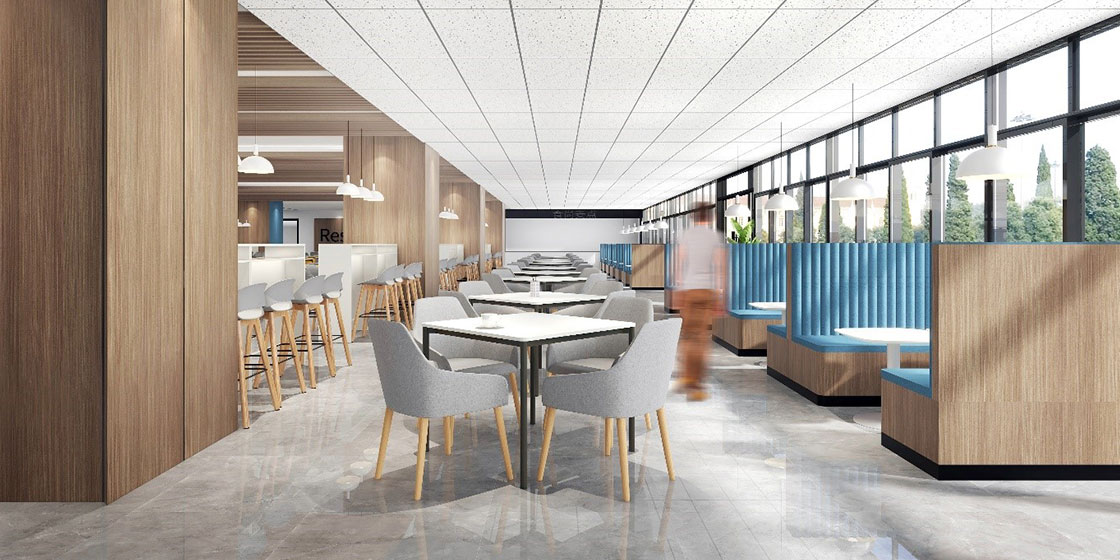 Conclusion
People want to come to the office and work at a place that is designed, keeping their needs in mind… a workplace environment that fulfills their needs for recognition, personal development, and rewarding teamwork. By making their needs the primary focus of the design of the workplace, organizations can create a rich, inspiring and engaging experience for their employees. A people-centric workplace can boost business success and nurture motivated teams who are ready to meet the next challenges.