It might be challenging to design a welcoming and useful workspace if you have a limited workspace. When working with a restricted amount of space, it's crucial to make the most of every square inch while still designing an efficient and comfortable space. Many small company owners are familiar with how it feels to share an office when there are too many people crammed into a tiny space. A pleasant workspace is crucial if you want to maintain high levels of productivity. Exploring innovative and effective small office ideas for work may be quite beneficial.
No matter how big or small your office space is, there are a lot of easy ways and little adjustments that may significantly alter how it looks and feels overall. When designing the interior of a small office, you don't have to sacrifice aesthetics or functionality just because of a lack of space. To help you maximize your space, we've put together six small office design ideas in this article.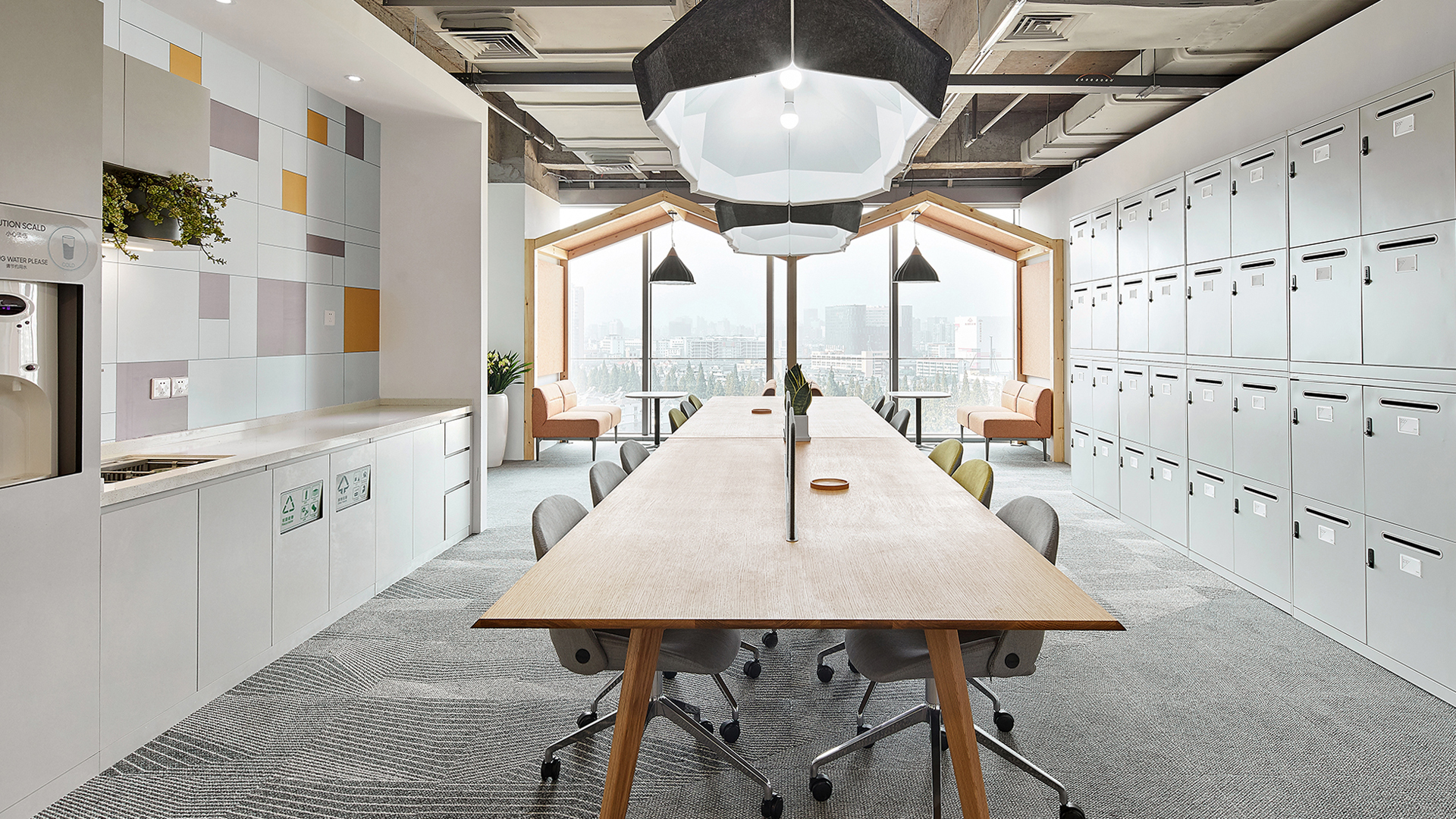 Get creative with storage
Installing floating shelves or modular shelving units is a good alternative since they can be tailored to the particular requirements of the company. To make it easier for your staff to manage their supplies, set up mobile pedestals underneath the tables. Install shelves, cupboards, or bookshelves to make use of the vertical space in your workplace. More room may be made available for what's important by using wall-mounted shelves and storage to move cabinets and boxes off the floor, as well as by hanging plants from the ceilings and shelves rather than in pots on the floor. Make the most of the limited vertical space by selecting tall, thin lockers to offer individuals more space to walk about.

Use multi-functional furniture
Multipurpose office furniture is quite helpful for smaller workspaces since it helps to decrease the quantity of furniture that takes up a lot of floor space. Choosing furniture that is versatile and adaptable makes furnishing your workstation much simpler. You may save a lot of room by using foldable tables, storage stools, and other similar furniture. Find a desk with storage areas for documents, office supplies, and other items, such as drawers, shelves, or cabinets. It also frees up important floor space because there is no longer a requirement for a separate storage unit. Smaller wheels-equipped desk seating and tables may be brought together for cooperative work sessions and afterward pulled apart for focused work.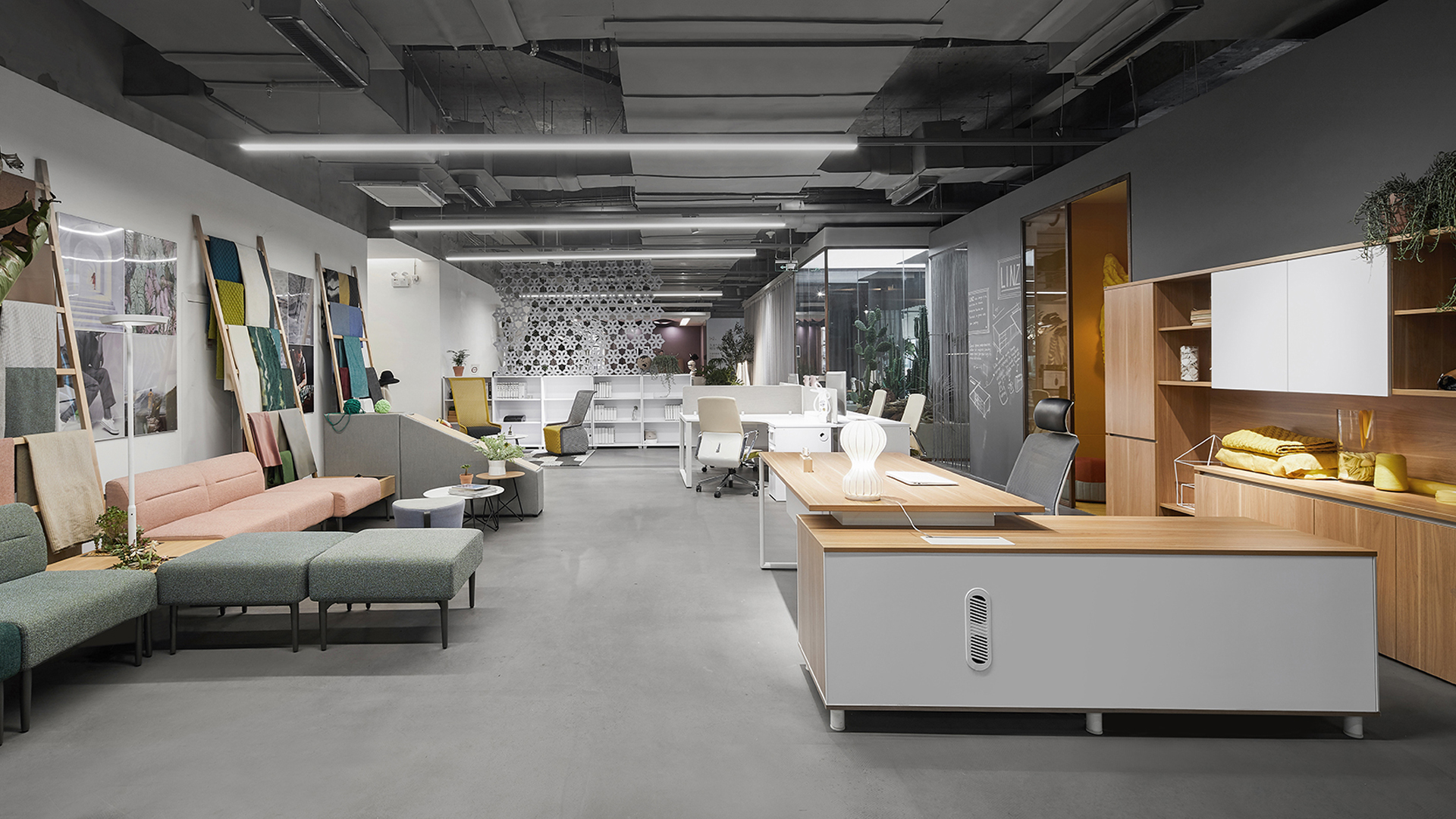 Choose the right colors
Did you know that using lighter, softer colors may make your room appear bigger, brighter, and airier as well as provide your staff with a serene and welcoming environment? Darker hues will visually compress the smaller office area, making it appear more cramped and smaller than it actually is. The more space the palette occupies in the eyes and the thoughts, the busier it is. The ideal design strategy is simplicity, so limit your workplace fit out to employing no more than two or three colors. Pastel hues like mild blues, greens, pinks, or yellows can give the room a burst of color without being overpowering. For accent walls, furniture, or ornamental items, these colors are ideal.
Focus on minimalism
Decor shouldn't be over the top or heavy on the senses. According to research, a minimalist design is essential for boosting employees' creativity, and lowering mental barriers, and is thought to have a significant impact on productivity. The design concept known as minimalism places an emphasis on functionality, simplicity, and the use of just necessary components. This method works especially well for designing small offices since it may help make a congested or chaotic space feel airy and peaceful. The aesthetic effect of minimalist furniture may be greater without taking up as much room as more traditional pieces. Additionally, as your furniture design becomes more minimalist, you will have more space in your office for any other necessary additions.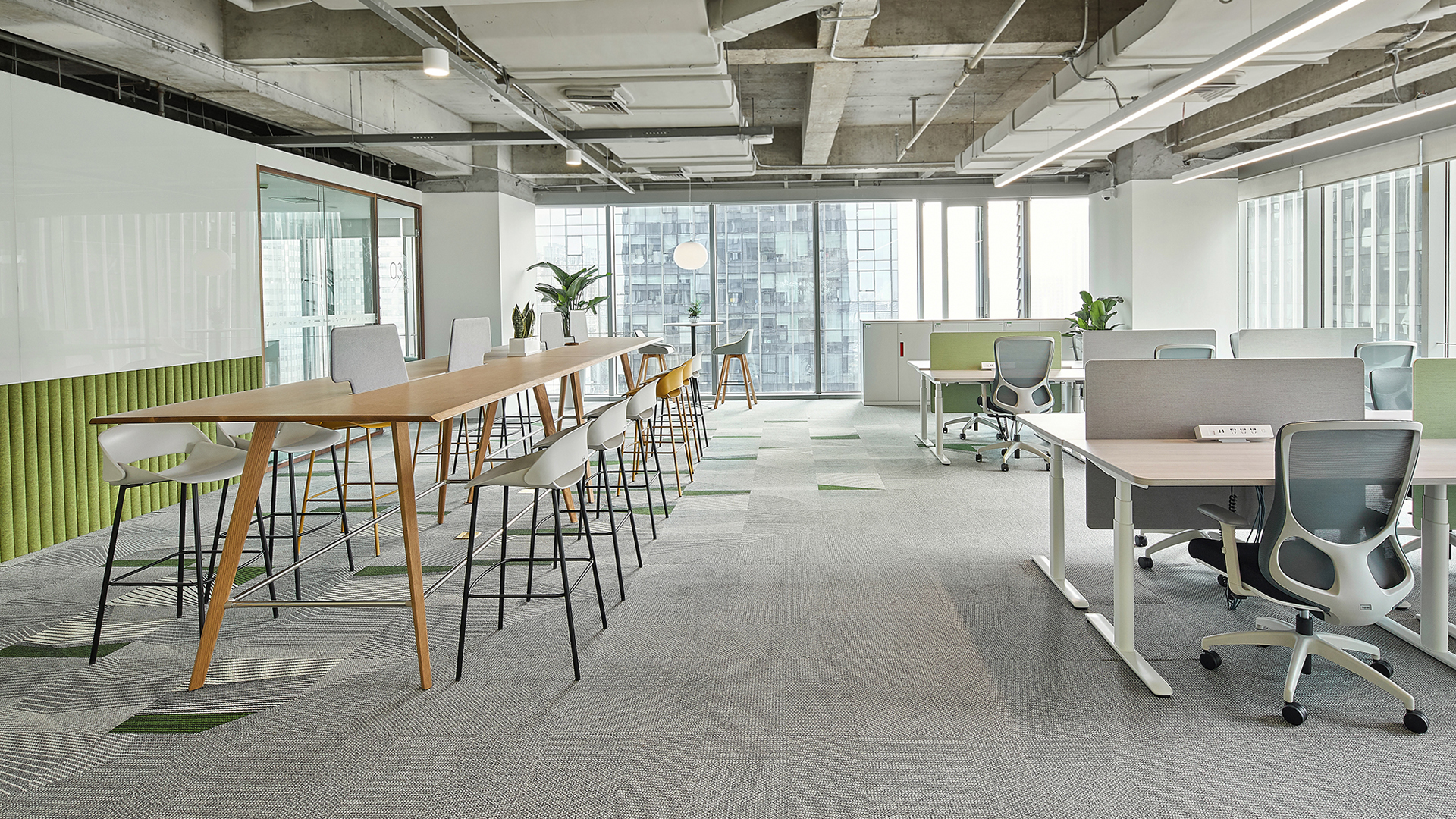 Include natural light and mirrors
Allowing natural light to stream in makes the area look lighter, bigger, and more welcoming. It is a factor that shouldn't be ignored when building a workspace because it may enhance employee wellness and lower energy use. A classy yet easy approach to making a room for meetings or work without sacrificing natural light is to add a glass partition. Mirrors are also known to give the appearance of spaciousness in smaller spaces. You may provide the impression of more room and light by installing mirrors in strategic locations, which will make the workspace appear bigger and more inviting. Mirrors should be positioned where they will reflect light from light fixtures or from windows to make a room appear brighter and more spacious.
Rethink the layout
Startups and small firms like open-plan office designs. Open office layout, nevertheless, has occasionally been demonstrated to reduce productivity. A typical office setup is not required in order to operate a small business. Well-designed hybrid office layouts increase productivity, invigorate the space, and reduce noise. Small firms struggle greatly with bottlenecks as well, and establishing work zones may greatly aid you in overcoming the problem. Any small space benefits greatly from symmetry in terms of feeling larger. So be sure you just keep a fair amount of fixtures and furnishings, arranged in a sensible way.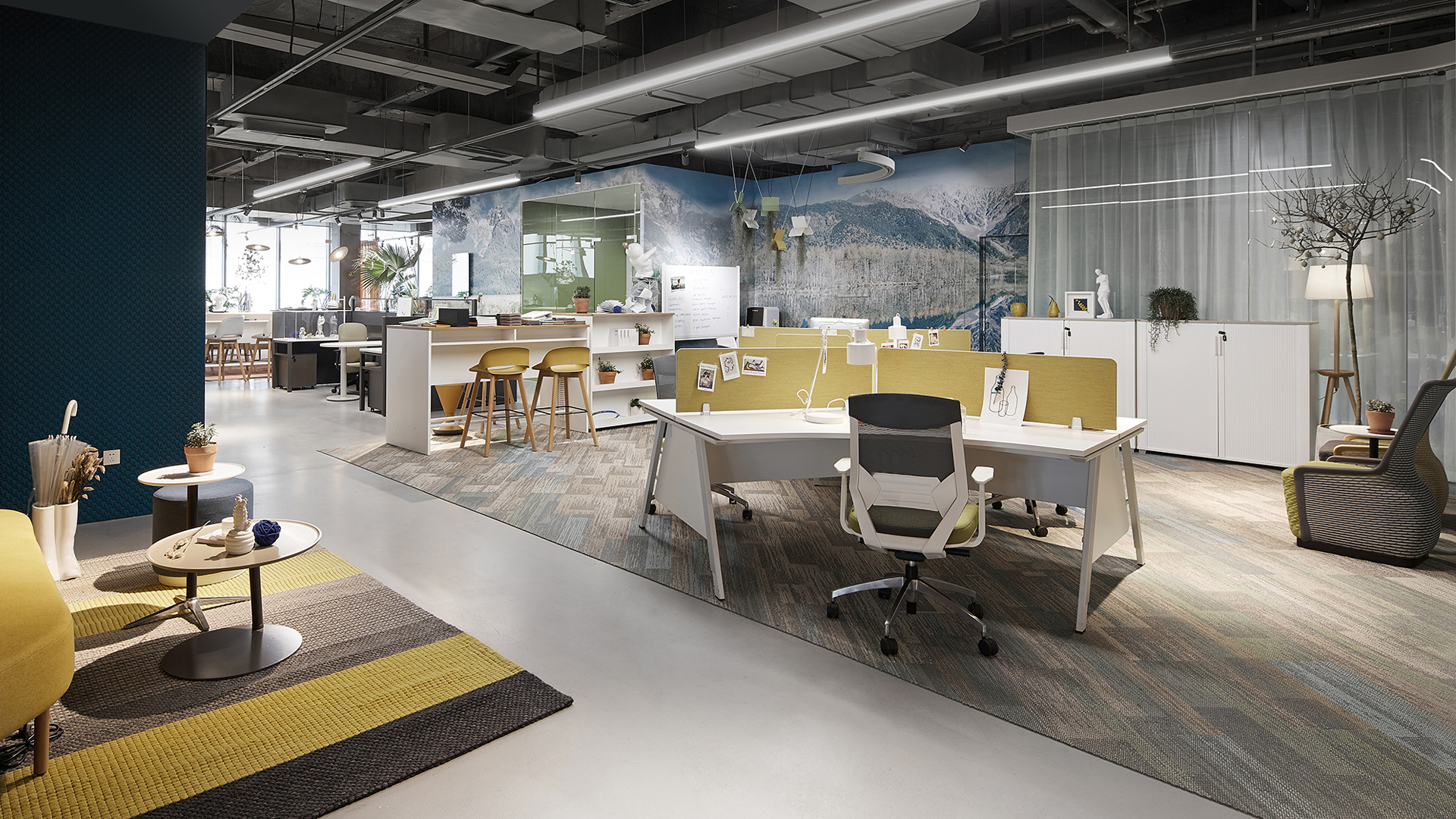 The Conclusion
Remember that size isn't everything when it comes to your office's layout. While the space cannot be made wider by adding more walls, using a few of these small office ideas may make the room appear larger than before. The chances you have and your capacity to make use of what you have will determine how much potential your office has. By putting these suggestions into practice, you'll be able to identify the precise amount of space you have, the amount you require, and the amount you may currently be utilizing more wisely.
Please contact us or send an email to info@isunon.com if you want to renovate your office space and need some expert assistance.