Sitting for extended periods of time, even when working, may increase the risk of developing heart disease. The true key here is mobility, not simply standing or sitting. When compared to typical office furniture, active furniture may allow for more natural postures and mobility. You replenish your energy with each motion. You'll concentrate better and have a more productive workday with your renewed vigor.
Let's take a look at six furniture options for both solo and collaborative work that may accommodate various work settings.
Aero: Stand up. Level up
Stand up and see farther. The AERO lifting conference table has three levels of memory height that can be easily adjusted with one button, which allows for physical and mental stretching, divergent thinking, and more efficient decision-making.
The AERO video conferencing table is equipped with a wireless power supply track in the centre, eliminating the anxiety of low battery and connecting in easy way. Wireless power track works with multifunctional sockets, is compatible with USB-A, USB-C, and other interfaces, and is suitable for different electronic products.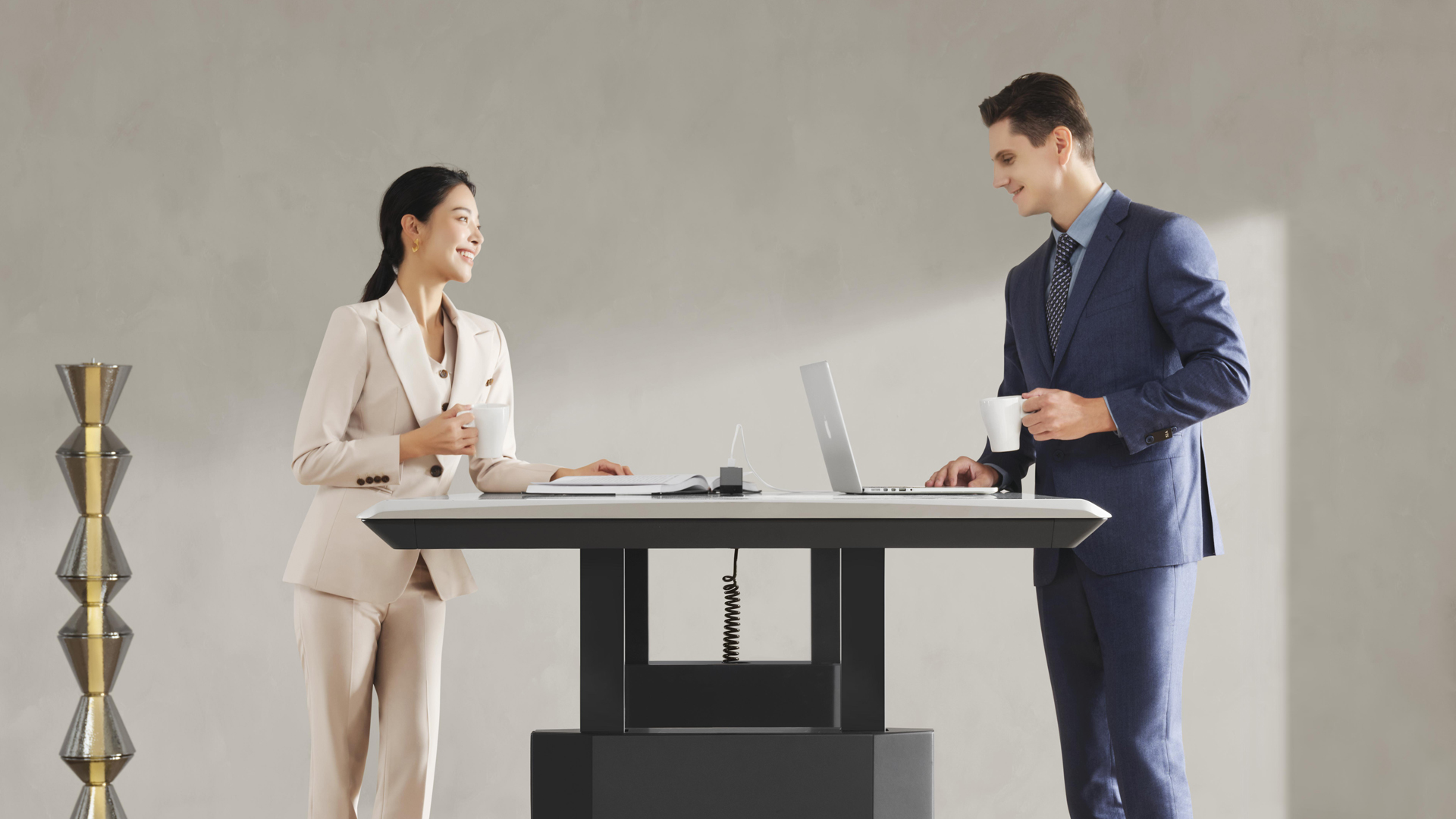 Altaes: Futuristic workspace
Designed by the leading German design studio Form And Branch and empowered by Sunon technology, Altaes embodies exceptional attention to detail and premium quality. As a flagship masterpiece, it is ready to bring you a futuristic and intelligent working experience with a gesture sensor for height adjustment.
The desk's height can be adjusted by hand gestures with the help of the 3D hand gesture sensing modules. As the desk moves up or down, you can view the height in a digital display that uses our patented technology, the Wooden Display.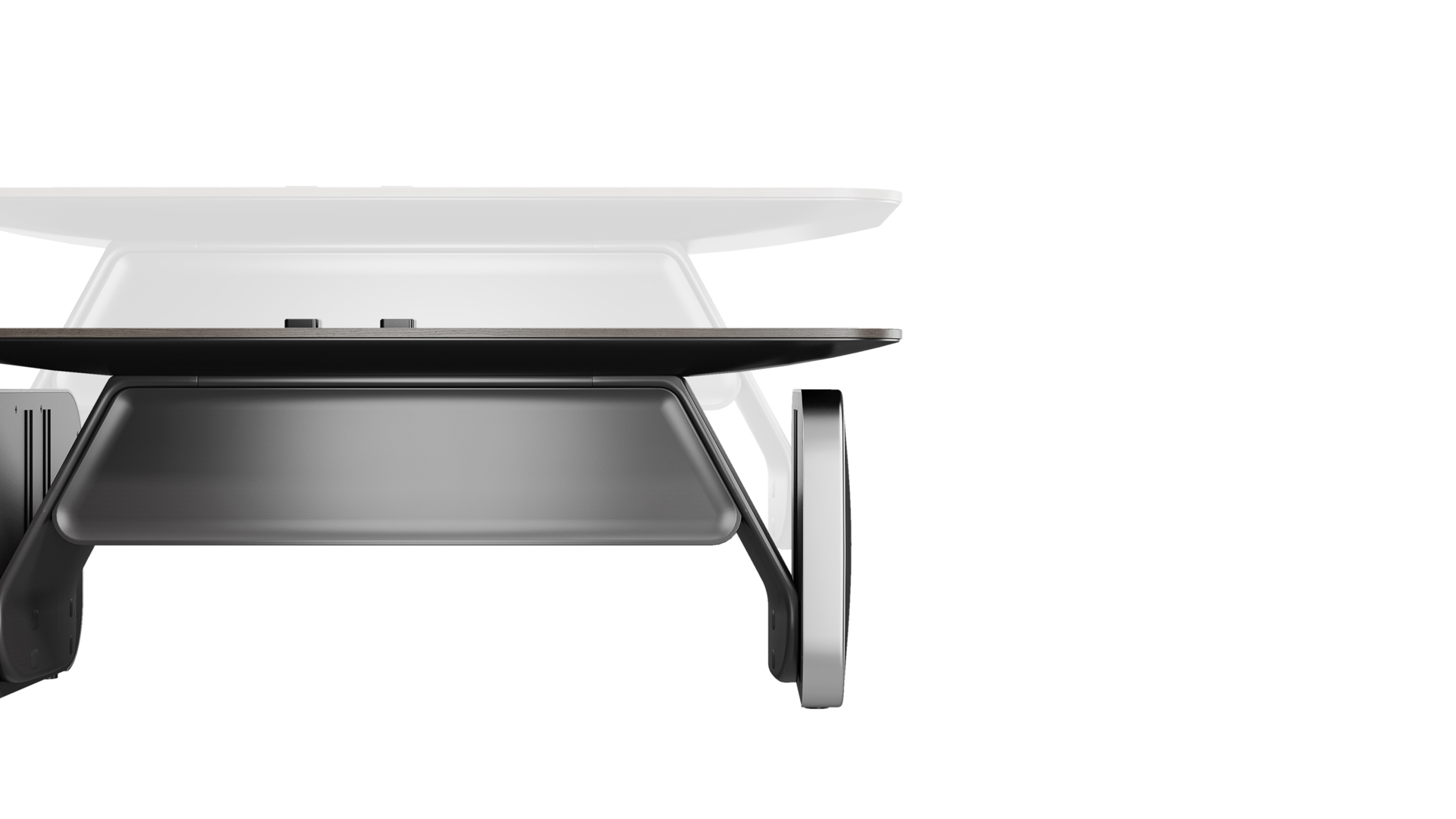 Chessy: Keep moving
Chessy, with its flexible silhouette, swinging left and right, back and forth, sparks creative ideas all day long, no matter during discussion or in routine work. Enjoy height adjustment ranging from 510mm to 750mm, and freely switch your work mode with Chessy.
It is like a roly-poly toy in office, relieves your working pressure with the leisurely swinging movement, bringing so much fun to your workplace. 13kg weight makes it easy to move for Chessy. Whenever or wherever you want to communicate, take Chessy with you, and effortlessly start sharing your creativity.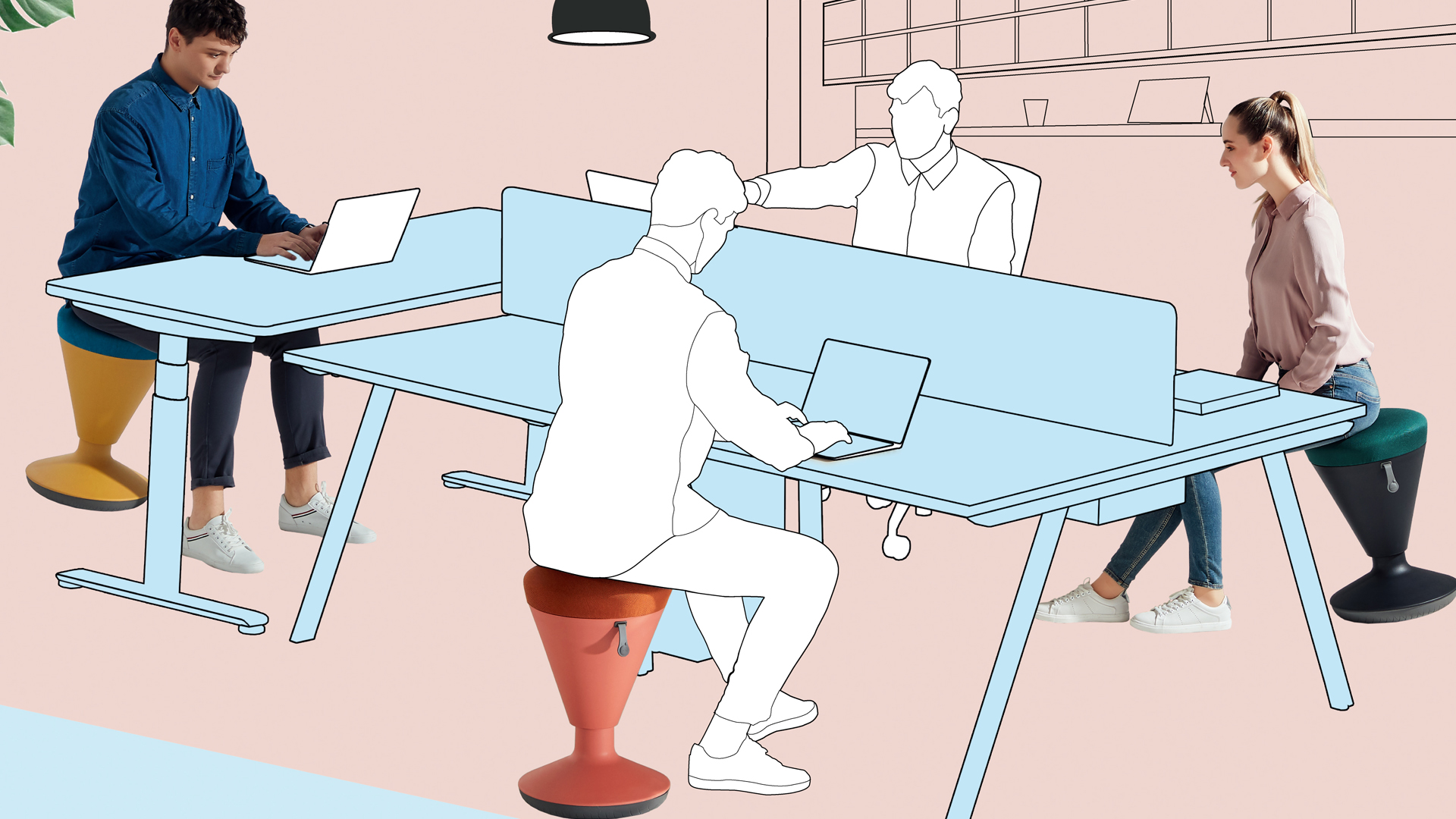 UP7: Awakening the senses
With UP7, users can choose freely from sitting to standing. The display area adopts OLED high-definition digital display screen, 360° visible without distortion; the touch area is a capacitive touch screen with sensing accuracy of up to 99%, making the operation clear at a glance and the response extremely fast and sensitive.
Sitting postures, body temperature, and even heartbeat rate can be monitored with intelligent reminders to help maintain a healthy using habits. These reminders are triggered based on real behaviors, improving the health at office with intelligent upgrades. The 30-60 minutes setting of long-time setting guarantees that a warning reminder is triggered when the time limit is exceeded. Red light flashing and the slight vibration of the desktop give you two flexible alert settings.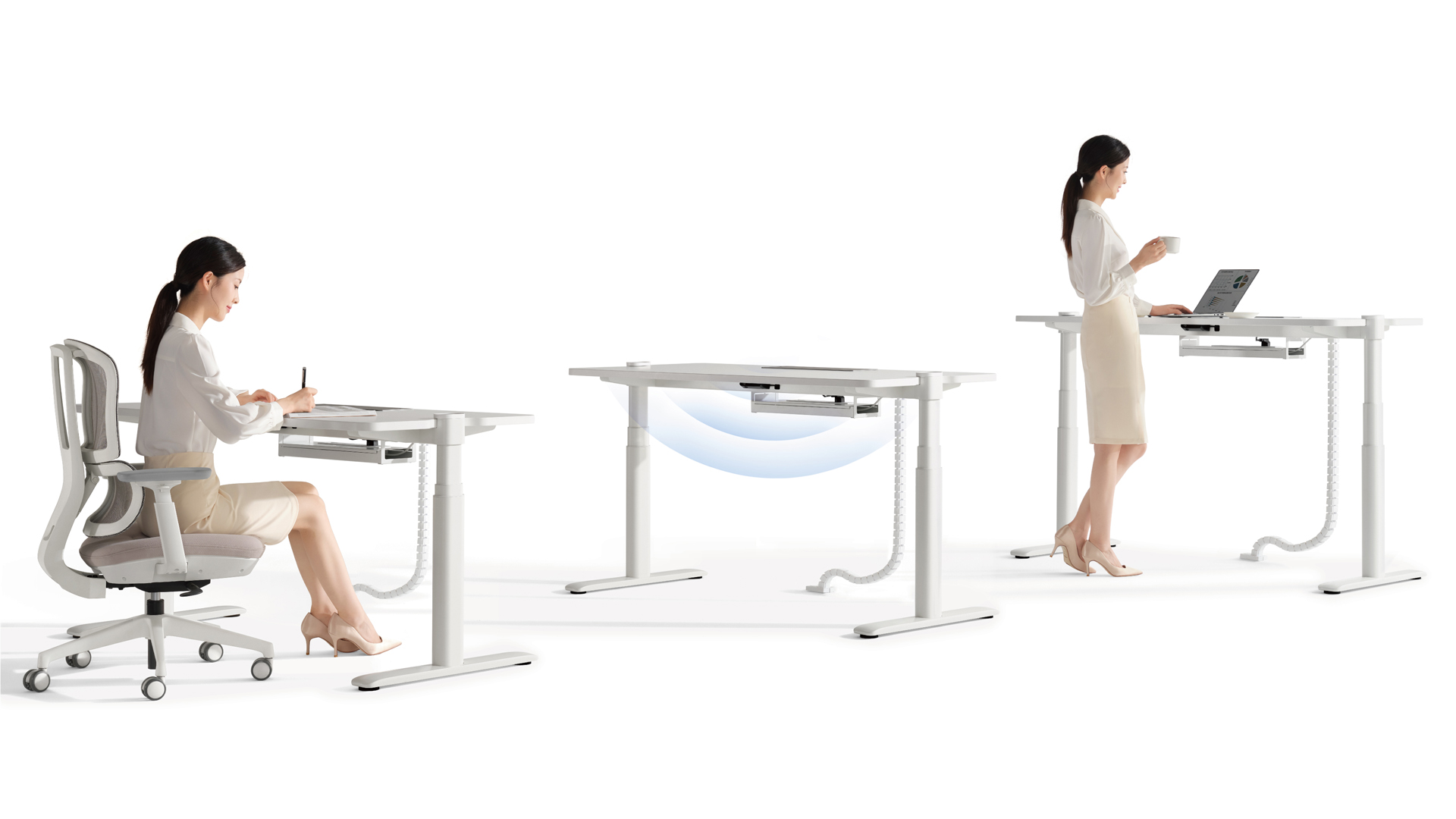 D-Cloud: Intelligent built-in wireless system
D-Cloud meeting table consists of two desktops, and each has two wireless charging devices. Enter the cordless office era with D-Cloud for more convenience and higher efficiency. The 3-meter wide extended desktop is available for a meeting including ten people. It offers crafted marble, elegant wood, and firm stainless steel, that are stable and stylish.
The height of the desktop can be adjusted from 730mm to 1080mm according to needs of individuals. This helps relieve pressure on spine from sedentary sitting, and offer flexibility in dealing with different occasions.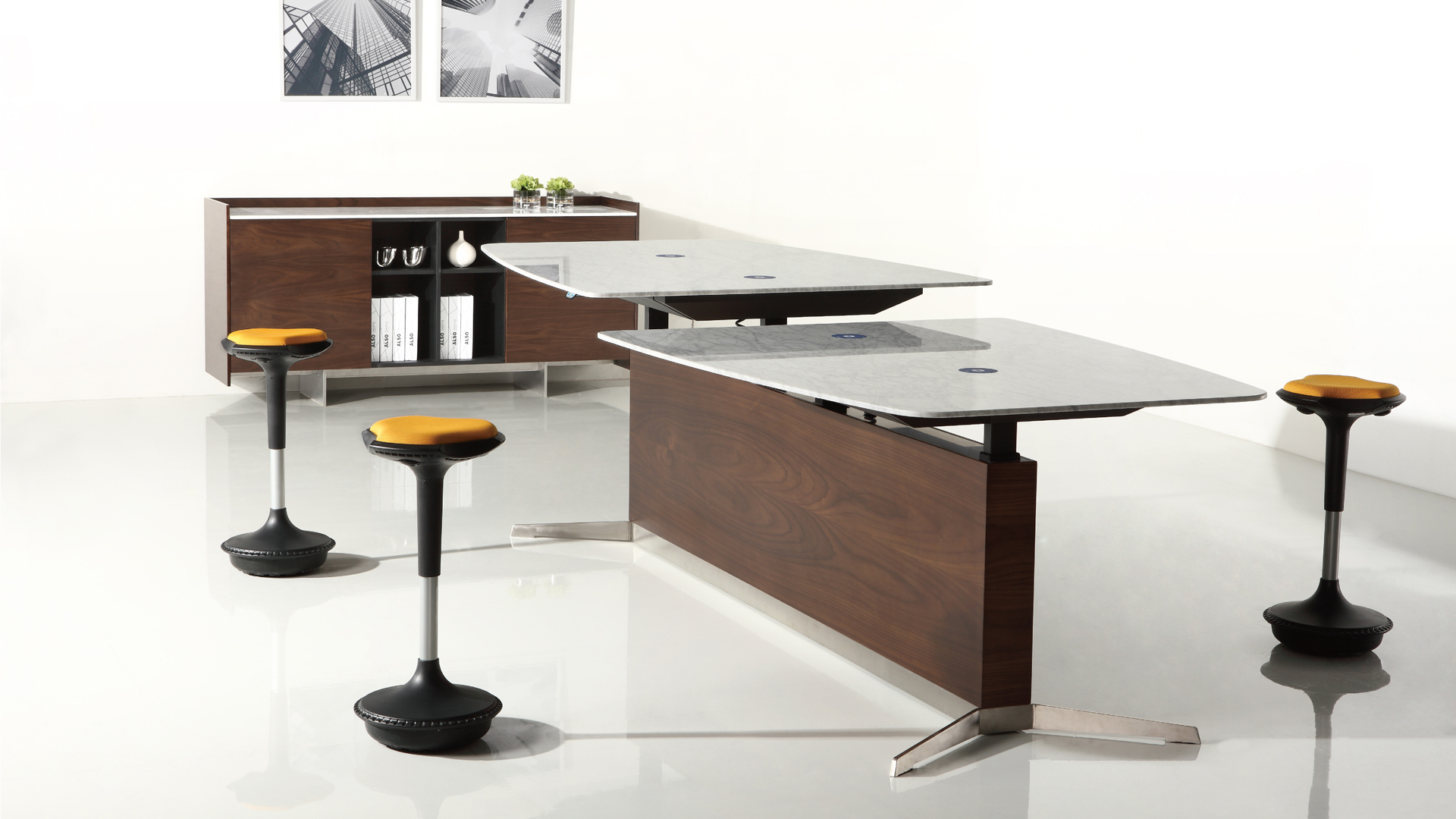 Mdecor: Easy to move, More Space for Sharing
Mdecor series has desks, cabinets, and white boards for efficient collaborative work. The feet design takes inspiration from elegant ballet dancers and the pieces can be easily moved with omni-directional castors to meet the needs for space of different meetings. Suitable for groups of four to eight members, Mdecor is a smart choice for small-space meetings
Two types of functional white boards with or without a cabinet, designed with a concealed slot on the bottom edge for hanging a pencil box, in which eraser tools and pens are well placed. L-shaped mobile cabinet that can be sit on includes one drawer and three chests: an experienced organizer at your service.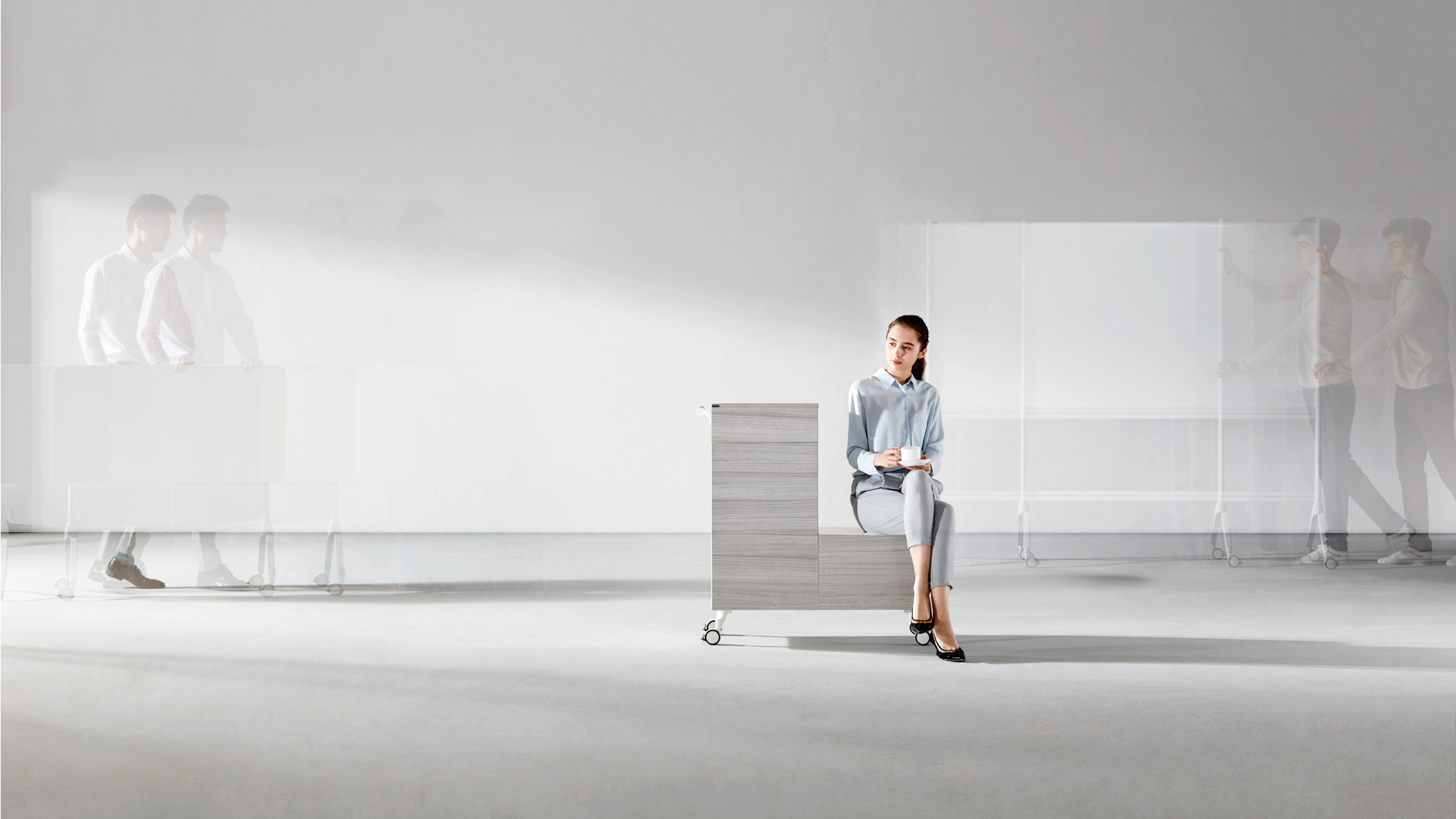 The Takeaway
Health care providers have advised us all to move more during the day. Moving your muscles can lengthen your life and enhance the quality of your daily life. This might be challenging if your job requires you to spend the entire day at a desk! The "Active Office" focuses on creating an atmosphere that will promote healthy work habits, enliven the workplace, and even boost happiness and productivity. Active furniture is the best option for you if you want to enhance your activity level while simultaneously seeking for comfy furniture.