Project Name: Hyundai Motor Advanced R&D Center
Location: Shanghai, China
Area: 5200㎡
Year: 2021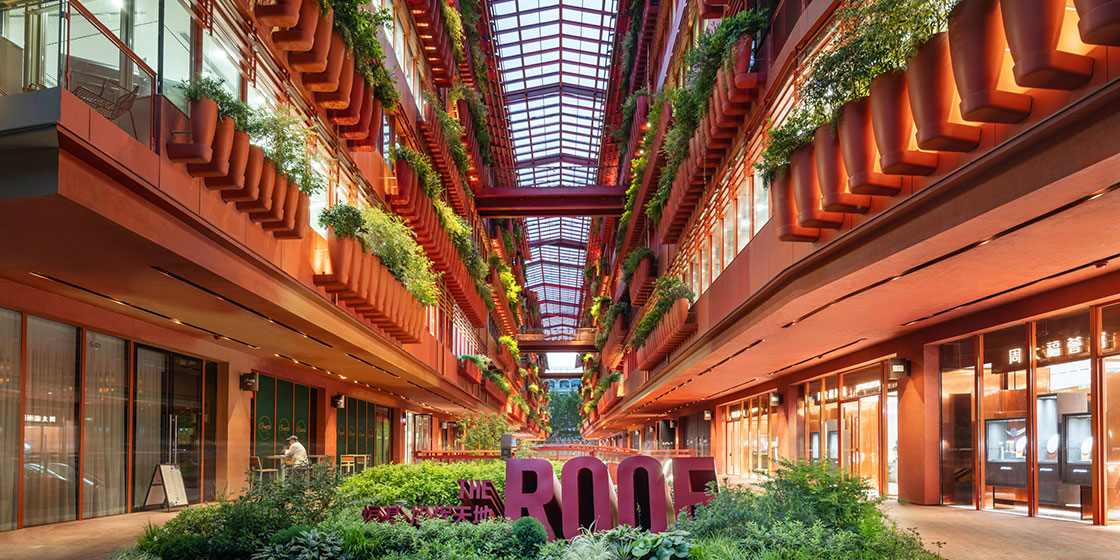 With a goal of building an international leading automobile comprehensive R & D base, Hyundai Motor Group decided to set up a forward-looking digital R & D center in The Roof, Shanghai. The total office area of the R & D center is about 5200 square meters, which is divided into six floors, with more than 300 personnel, of which more than 50% have rich software engineering background.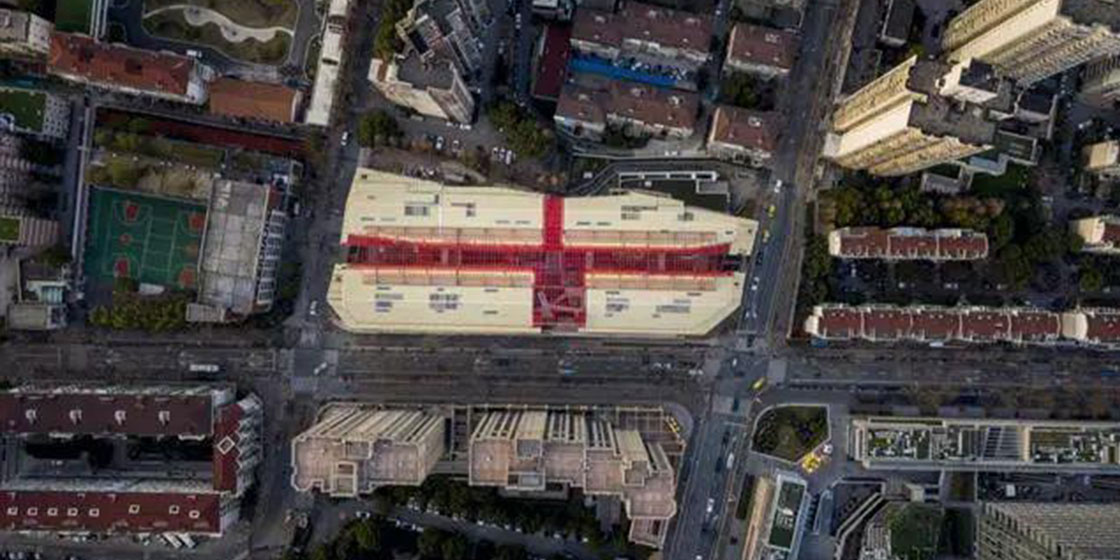 Located in Huangpu District, The Roof is designed by French architect Jean Nouvel, a winner of Pritzker Architecture Award. Its skylight glass roof, interactive corridor bridge, potted plants and other characteristics create a remarkable natural workspace inside the R & D center of Hyundai Motor Group but the narrow and long external structure also limits the internal space.
How did Sunon create a lighthearted atmosphere to collaborate and concentrate for R & D personnel, and solve the limited internal space problem caused by its narrow and long structure and integrate artistic elements the same time?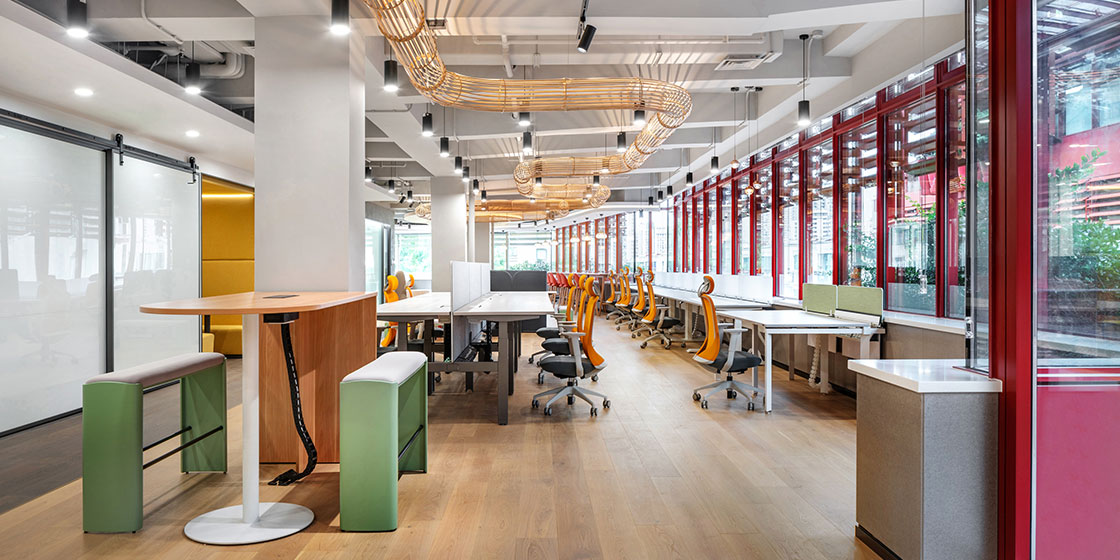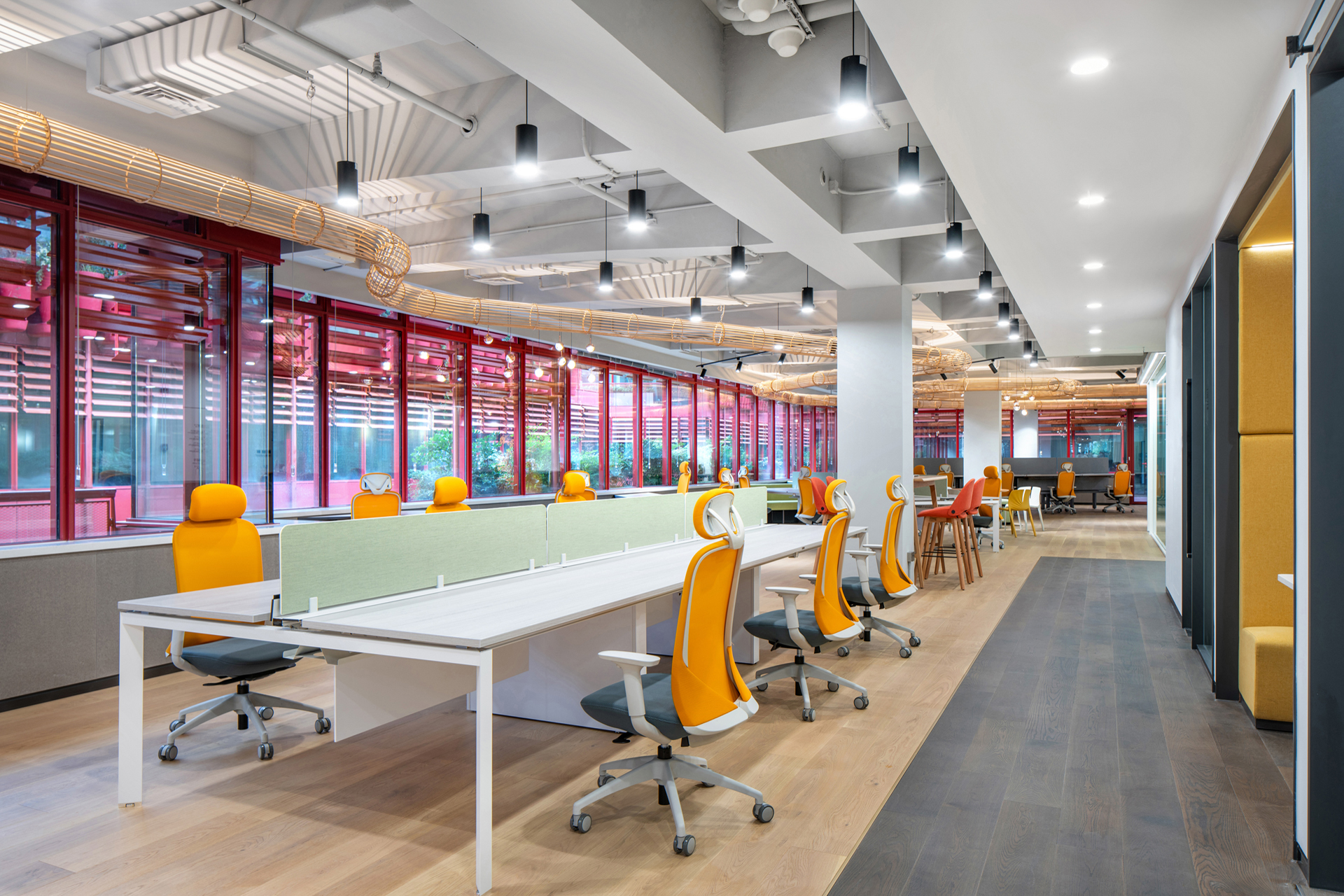 To begin with, Sunon classified large blocks of the overall space based on the lighting conditions. The space near the window is mainly an open area, and the area away from the window is planned to be private and dedicated space modules. Sunon divided all space modules into areas like seminar area, personal workstations, meditation area according to diverse occasions. Meanwhile, each floor is equipped with a reception area, lockers area, conference rooms and so forth to ensure employees can select the office environments that meets the work needs at different times.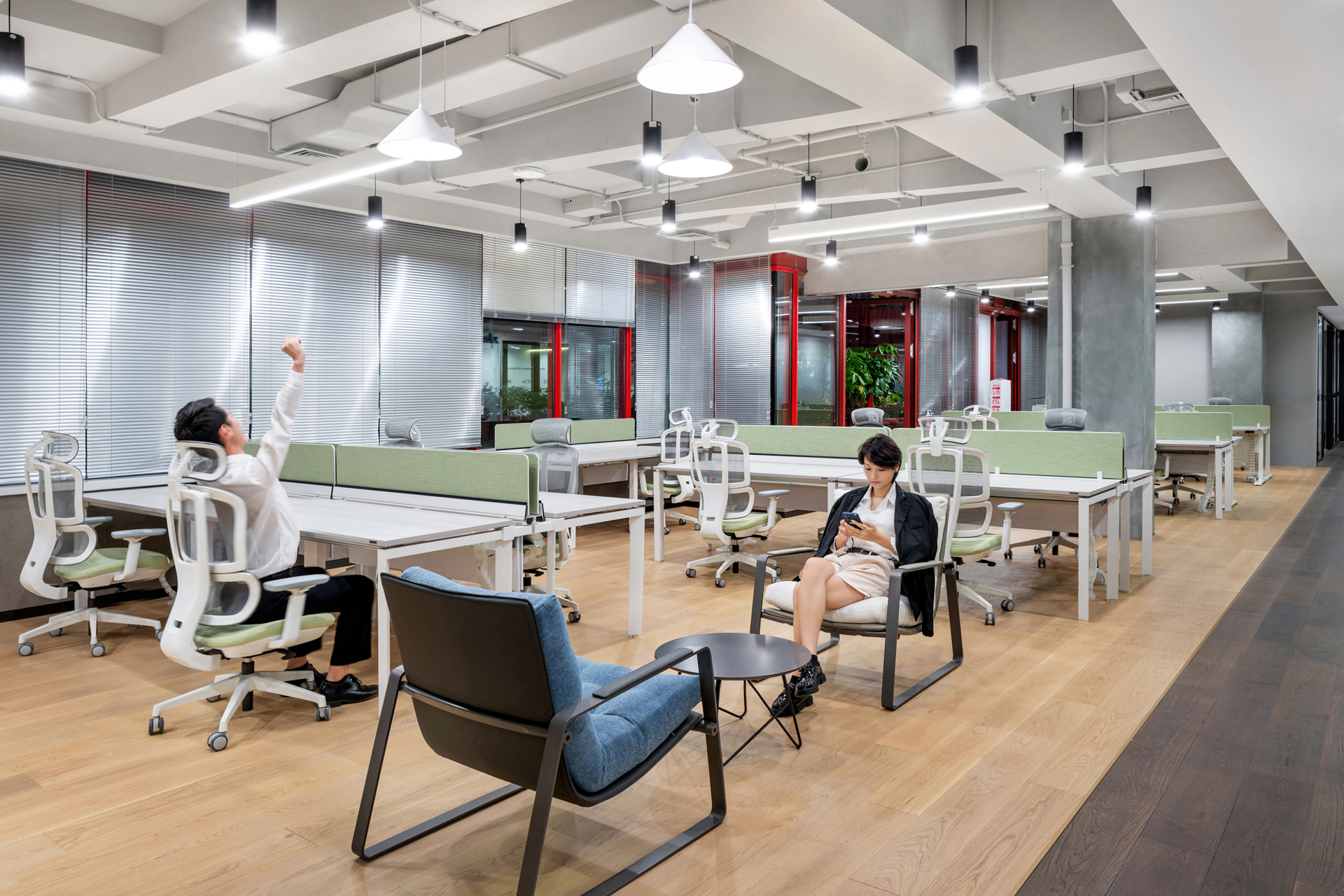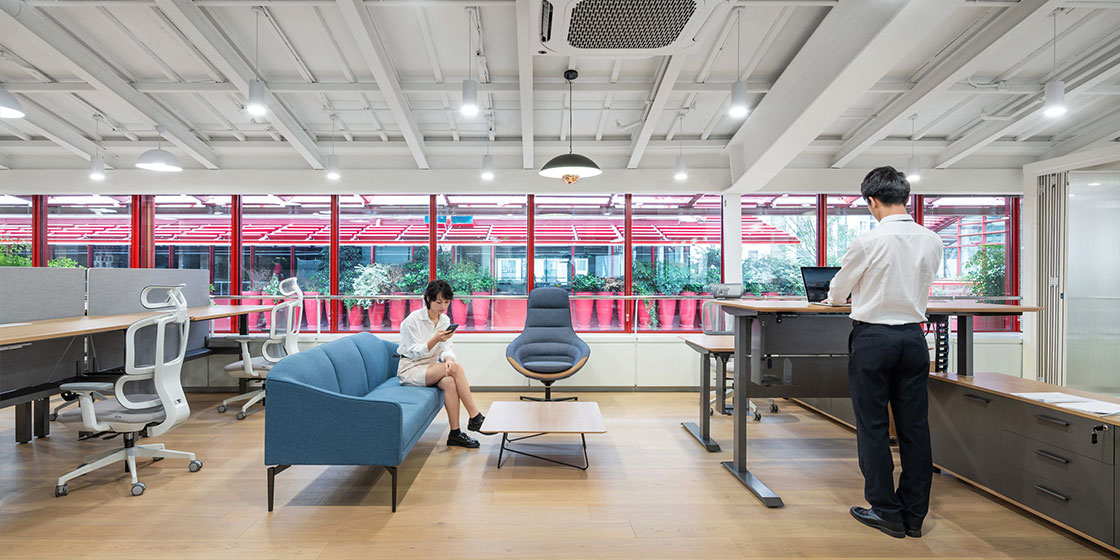 Ergonomic office furniture like H2 chairs and height-adjustable tables are placed in the staff area for prioritizing employees' health. The area is also equipped with lounge sofas and coffee tables in different forms to promote cross-departmental collaboration, communication and innovation.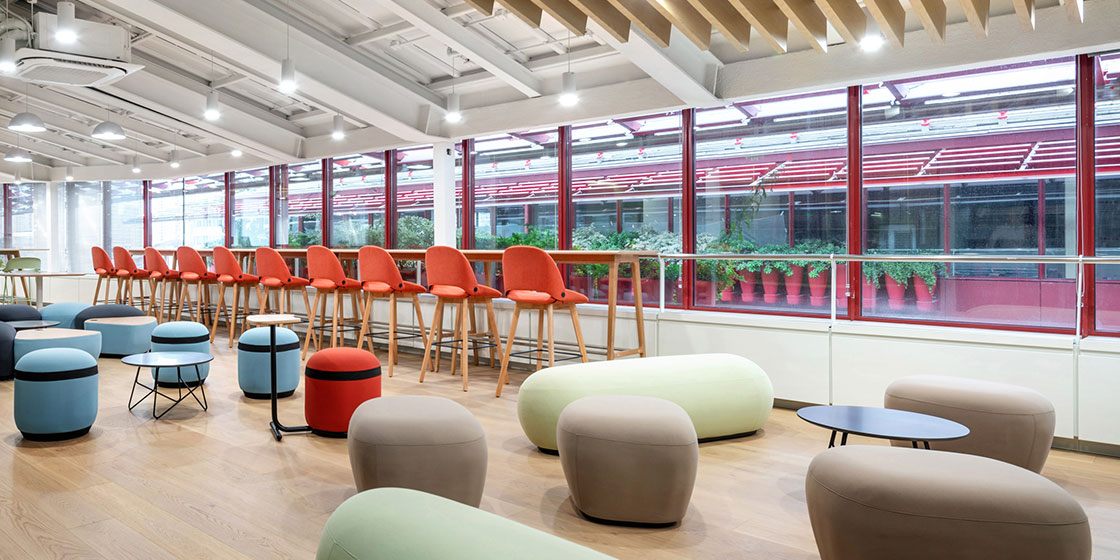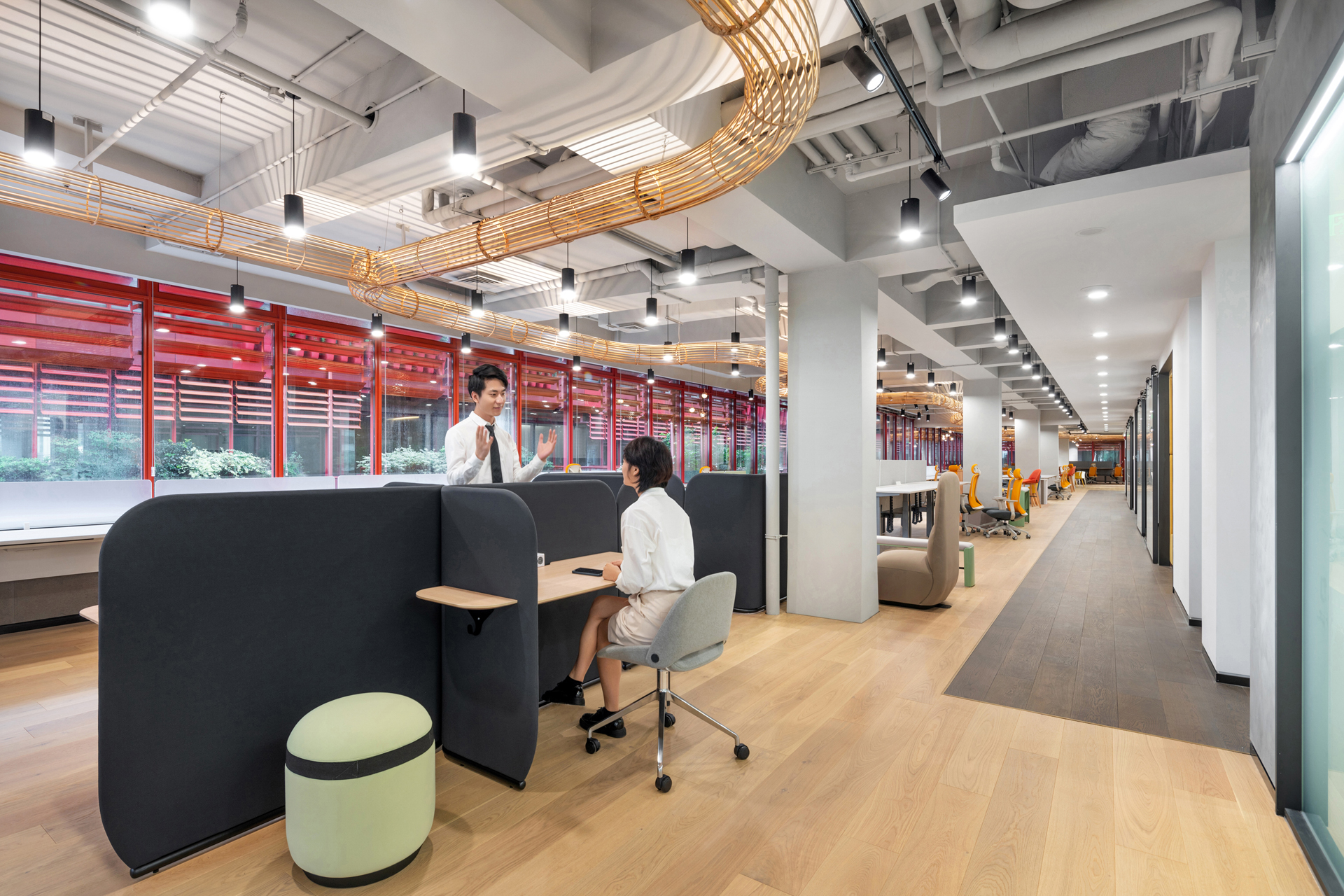 The entire leisure zone is equipped with modular bionic office furniture like D series lounge sofa. It's edgeless outline and healing low-saturated colors give the space a warm homelike feeling.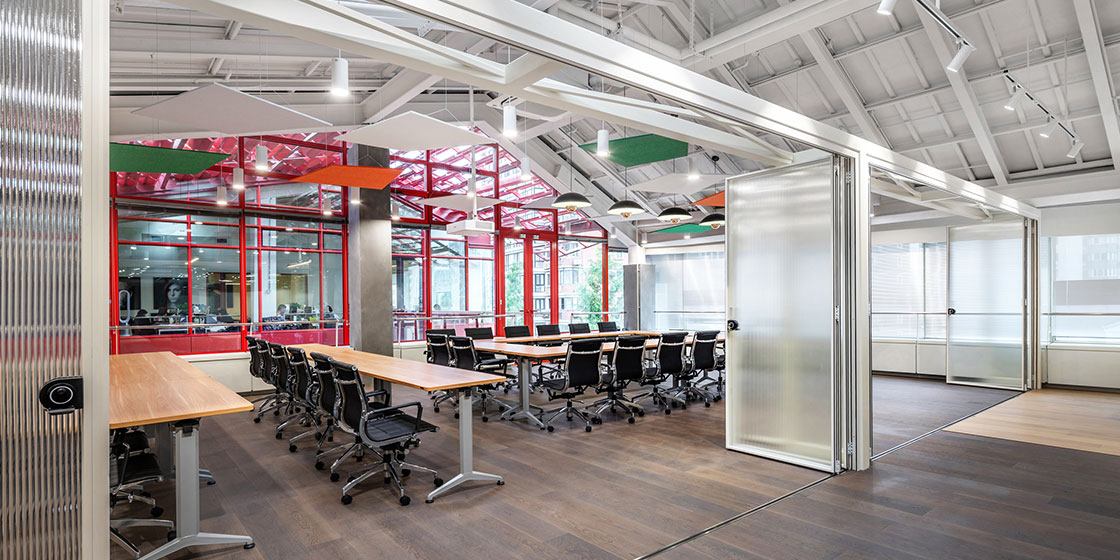 The sliding door of the conference room can ensure the privacy and concentration of the meeting and negotiation when it is closed. When it is opened, it will integrate with the overall workspace and will not hinder the narrow and long space.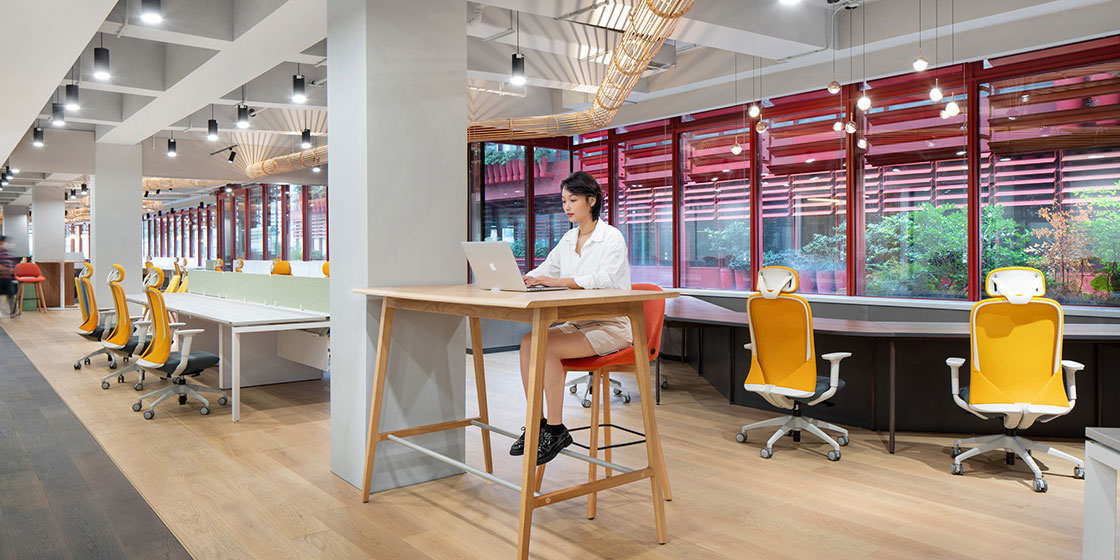 For maximum utilizing of the remaining areas, Sunon customized different furniture combinations for the space from the perspective of user experience. For example, in the space which has the cylinders as the partitions, Sunon placed a combination of leisure bar, screen dividers and coffee table to make the space more transparent and orderly.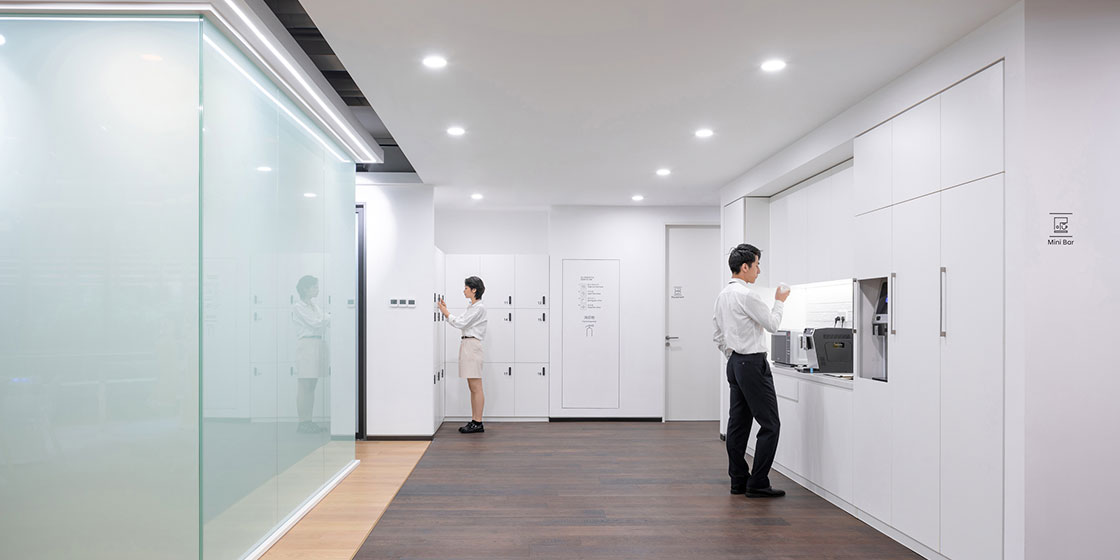 For certain irregular corners, Sunon turned them into spaces for storage, dining and private meeting.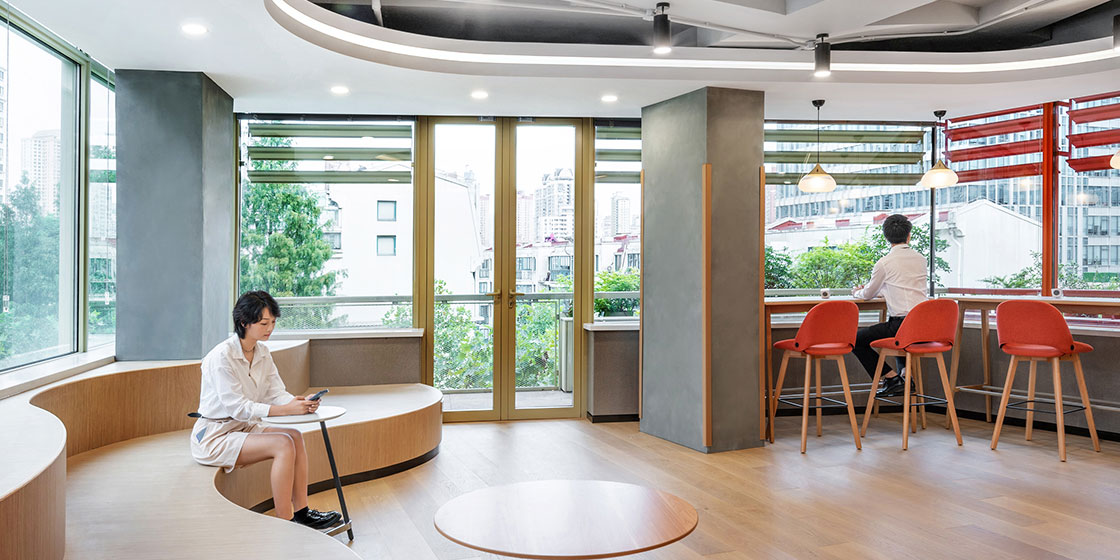 By appropriately harnessing the interior space and selecting the matching harmonious colors, Sunon proudly crafted a transparent and efficient workspace that resonates with the external design of Hyundai Motor Group's building.
If you're interested in customizing your workspace, please contact us.