Project Name: Sino-Danish Child Friendly Community
Location: Xinhui Garden, Suzhou, China
Area: 220㎡
The first Sino-Danish Child Friendly Community Demo Facility established by Denmark and China, was officially completed in Suzhou High-speed Rail New Town. The project is jointly constructed by the the Consulate General of Denmark (Shanghai), Innocation Centre Denmark and Suzhou High-speed Rail New Town, and jointly designed by 3XN Architects from Denmark and J Design Lab.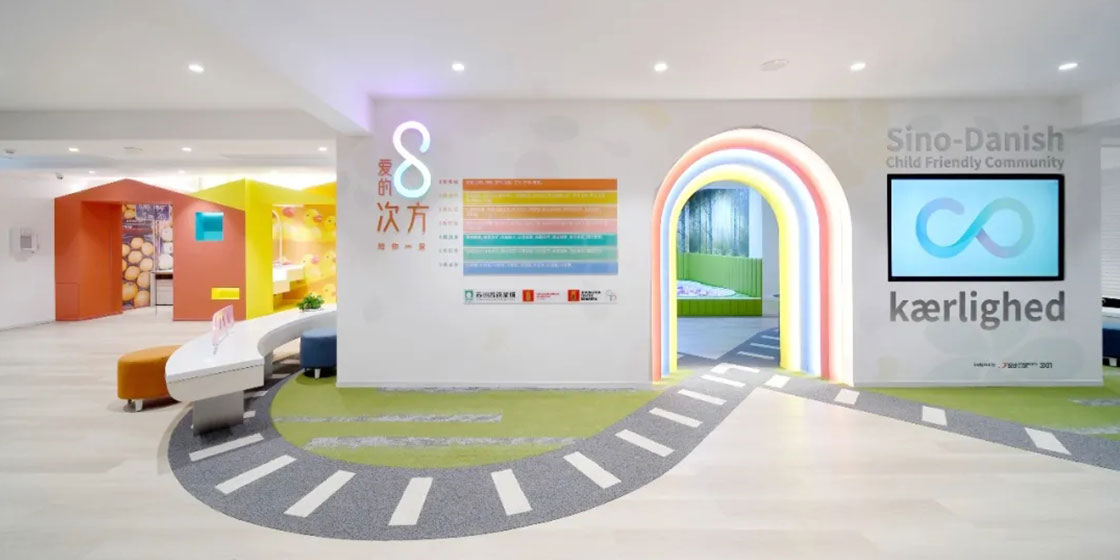 The Sino-Danish Child Friendly Community is a combination that fuses the education styles and approaches from both China and Denmark. It has multiple functional areas such as learning area, independent office area, accessible toilet, choral rehearsal room, and children's playground. The community is committed to building an open and dynamic paradise for children with physical and mental disabilities and other children to study together.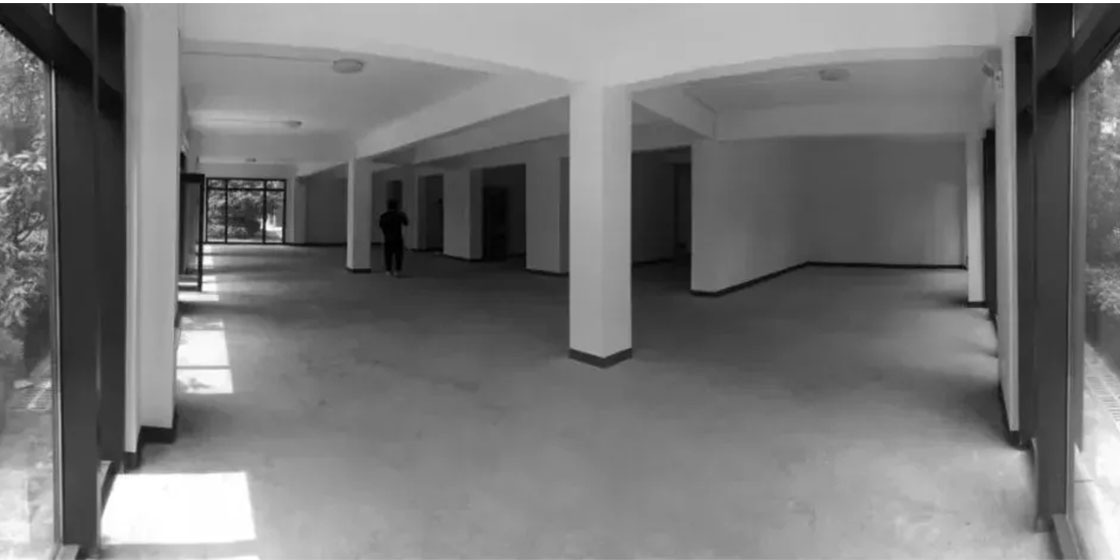 Before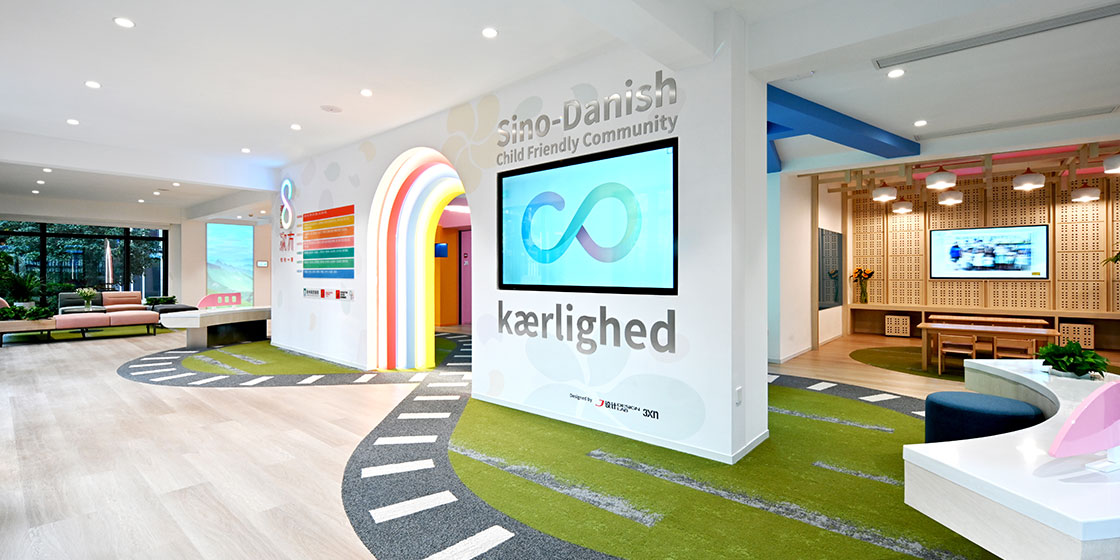 After
The original architectural space of the community was irregular, with concrete pillars and asymmetric ceiling beams. The space design team tactfully integrated elements such as high-speed rail and the infinity symbol to optimize the interior layout and refine the the characteristics of this project. In order to make the room more spacious and create an environment that can stimulate children's imagination, Sunon as the funiture solution provider of this project, adopted vivid bright colors that are very suitable for children's growth and integrated the Nordic style to present a dreamy fairy tale like space to children and parents.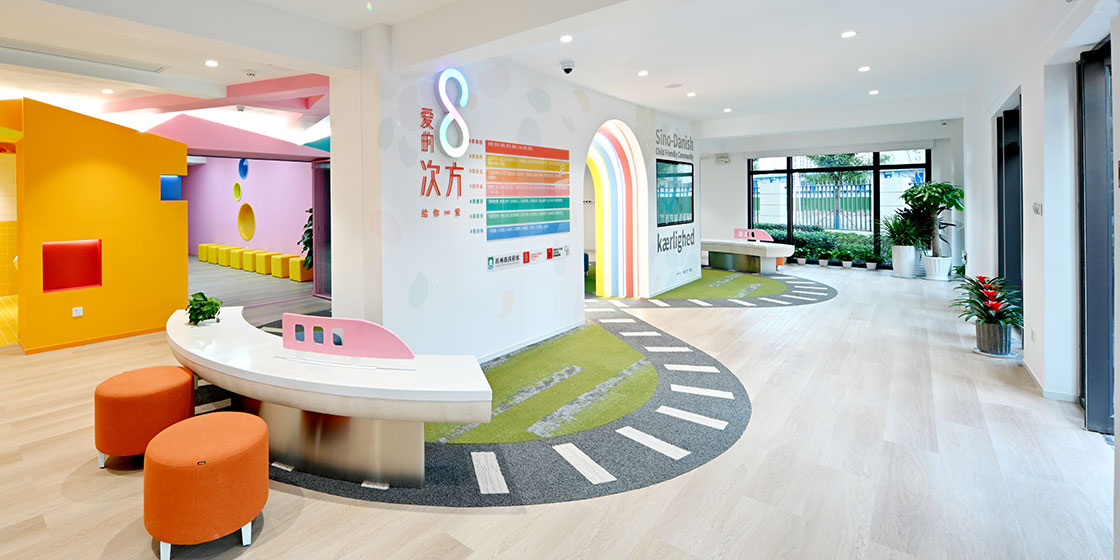 The reception space at the entrance is a rail scene area, which firstly forms a certain differentiator for the internal space and secondly attracts visitors' attention and leads them to stay. Sunon chose the Jason series as the furniture for the reception space. The round and lovely shape suits aptly with children's rough-and-tumble play, and is flexible to move and combine with other modules to meet the functions of reception, consultation, rest and so on.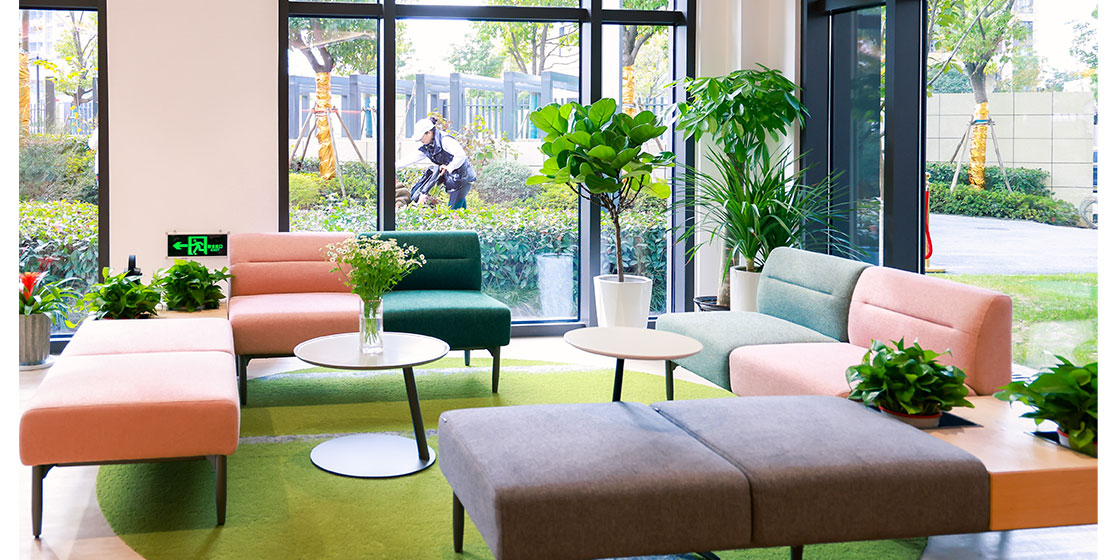 Considering that the large window has formed an excellent daylighting advantage for the space, Sunon chose the Flower series with soft colors to naturally integrate with the green environment outside the window. It is worth mentioning that the modular design of Flower series is convenient to add or detach units at will and reorganize different space types to fit events like private discussions or parent-child activities.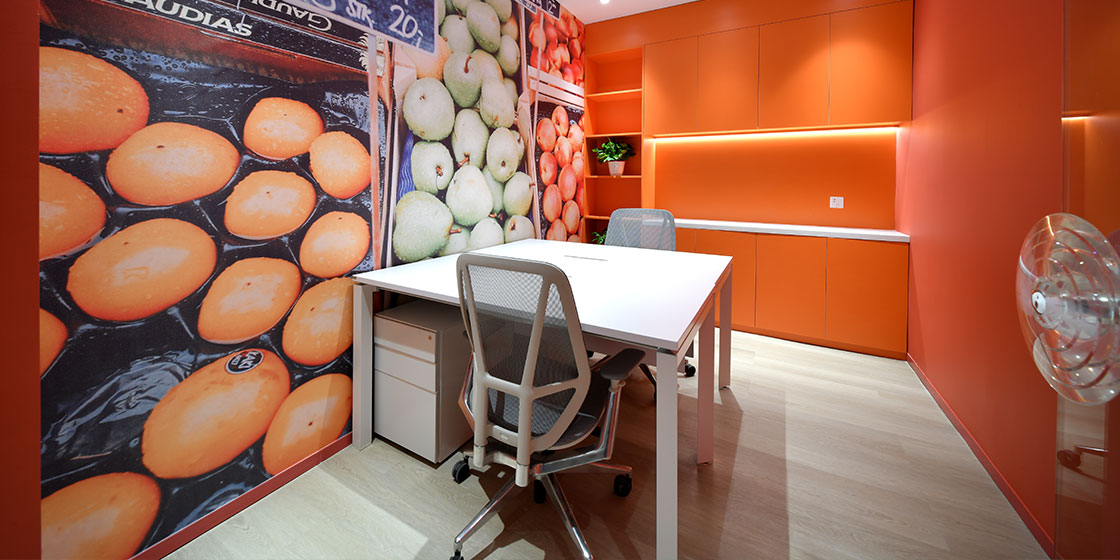 Making this space full of love is inseparable from the efforts of the personnel of this community. For effectively alleviating the long-term fatigue and closely protect the health of office staff, the H2 ergonomic office chair is provided by Sunon. Its independent lifting design on the back of the chair can be adjusted according to height and can comfortably accommodate people of different body shapes.
If you're interested in customizing your workspace, please contact us.