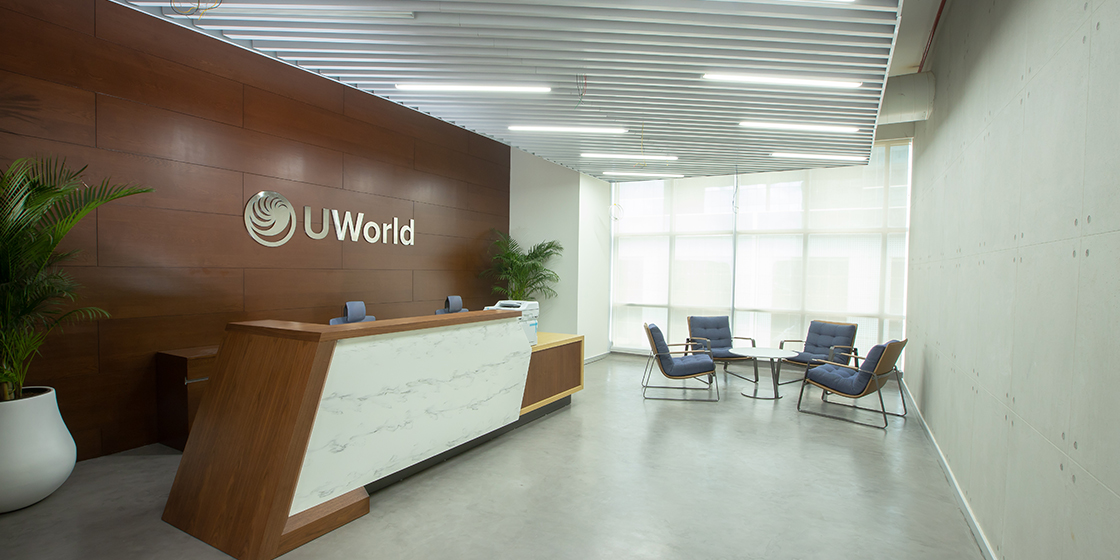 UWorld is an Edtech company headquartered in Dallas, USA which creates online test preparation resources that help students succeed on their high-stakes exams. UWorld was named in the top 10% of the "Best Entrepreneurial Companies in America" by the Entrepreneur magazine's 2019 Entrepreneur360 list.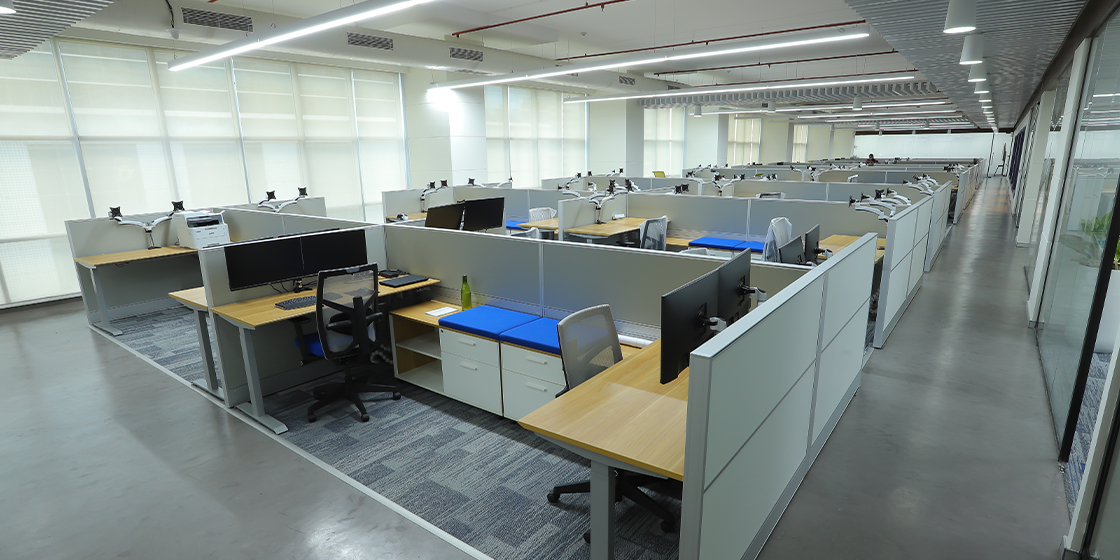 UWorld reached out to Sunon to create a world-class workplace for their new office in Hyderabad, India. Merging elements of open-plan offices with privacy for individual people, Sunon provided workspace solutions which is suitable for the Post-Covid-19 world.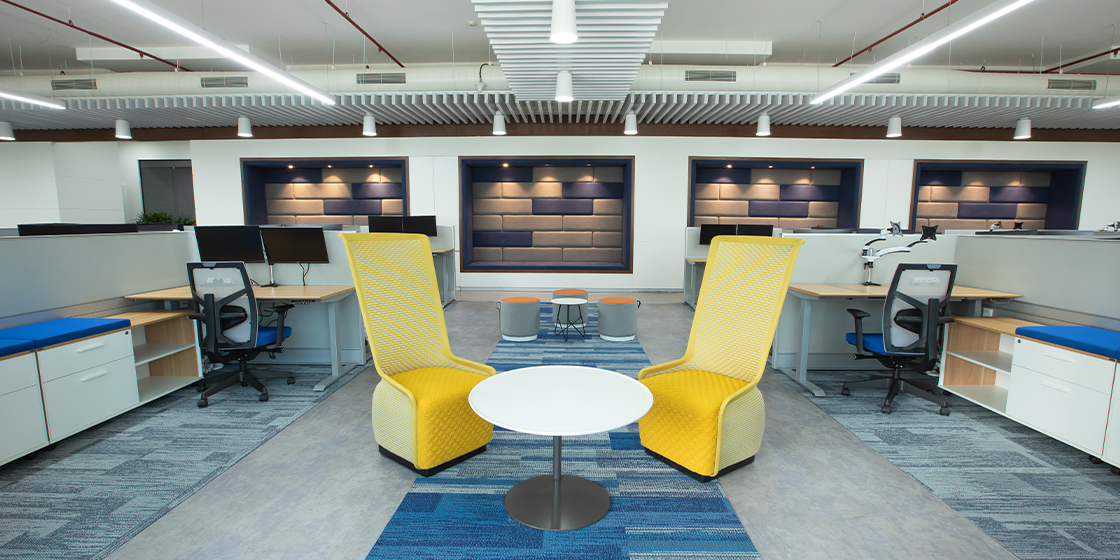 "We looked at multiple vendors who can produce similar design, aesthetics, and quality of our existing setup in USA offices and found Sunon being the go to choice if you are planning to setup offices in India. Their customer care is excellent in addition to their on-time delivery and installation! "

- Ravi S Pemmasani, CFO, UWorld, LLC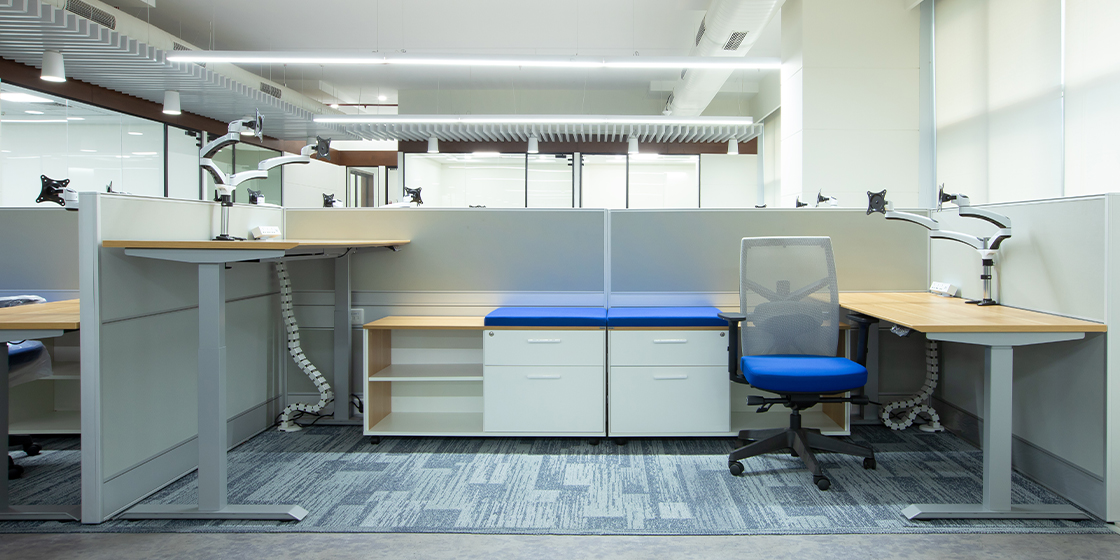 As you enter the office, you are greeted by a modern I-Key reception desk and sleek UC sofas. The workspace area organically mixes personal and shared spaces. UWorld gives high priority to health of their employees and every employee has been provided a sit-stand table, UP1 which promotes active work at the workplace. To create privacy and safety between the staff, Vera partition system has been used to create cubicles for today's work. Colourful Breakout areas are created in between workstations for casual collisions and collaboration. The meeting rooms are equipped with our Kross series tables and premium ergonomic Hero chairs. With workspace solutions suited for different spaces, we helped Uworld to create a personable and inviting workplace for their team.