A Fortune Global 500 company, Shenzhen Investment Holdings Co., Ltd. (SIHC), invested over 5 billion RMB into the construction of Shenzhen Bay Science and Technology Ecological Park. The commercial real estate project integrates multiple dynamic business entities such as high-rise research and development offices, talent apartments, and intelligent technology exhibition center.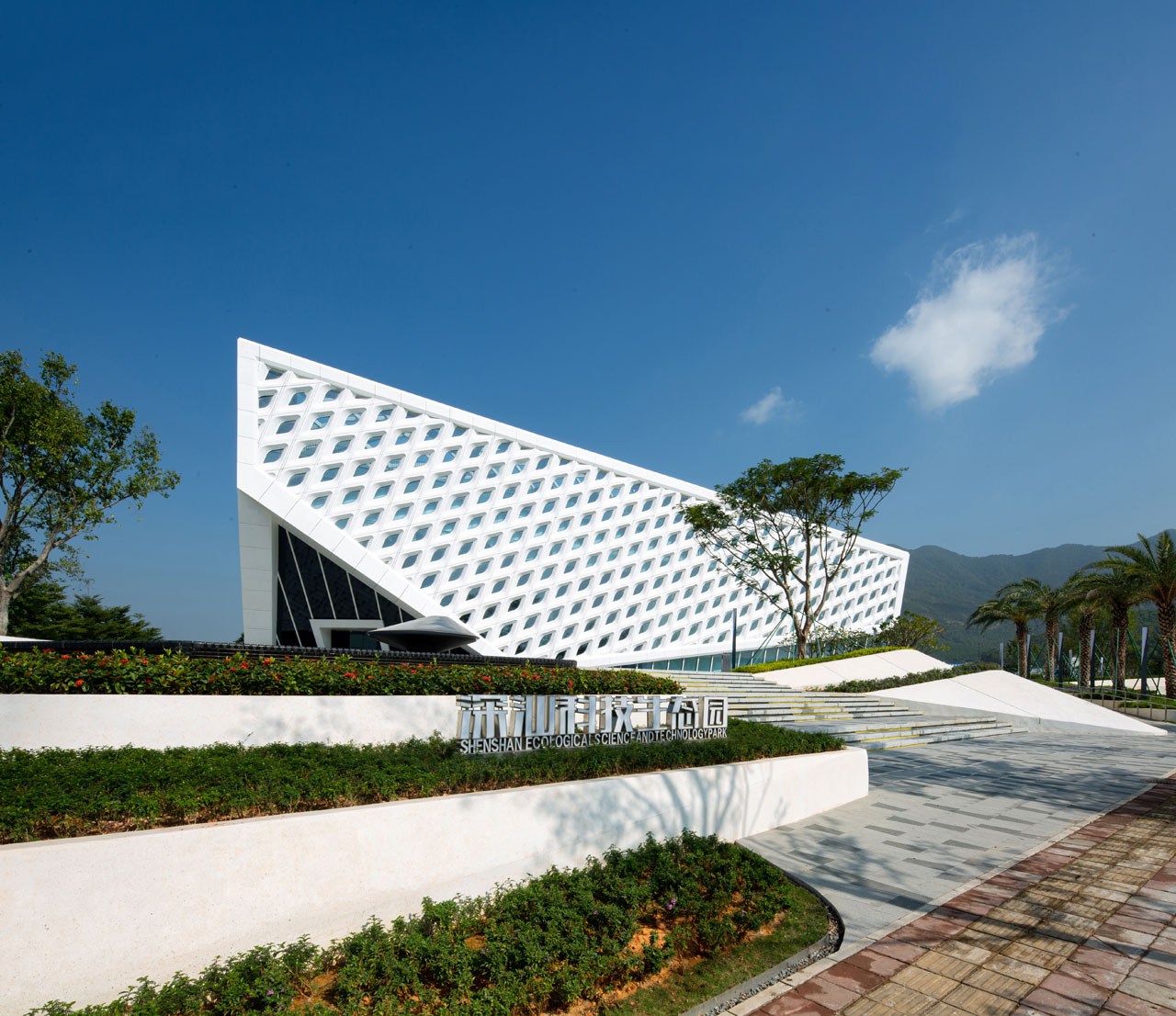 The exhibition center, which is the first to be completed, will undertake the functions of commercial leasing, exhibitions and conferences, media services and so on. At the same time, it will also become an indispensable medium for Shenshan Special Cooperation Zone to showcase its achievements in innovation and development to the public. Shenzhen Bay Science and Technology Ecological Park hopes the exhibition center will create a comfortable, efficient and convenient visiting experience for the public.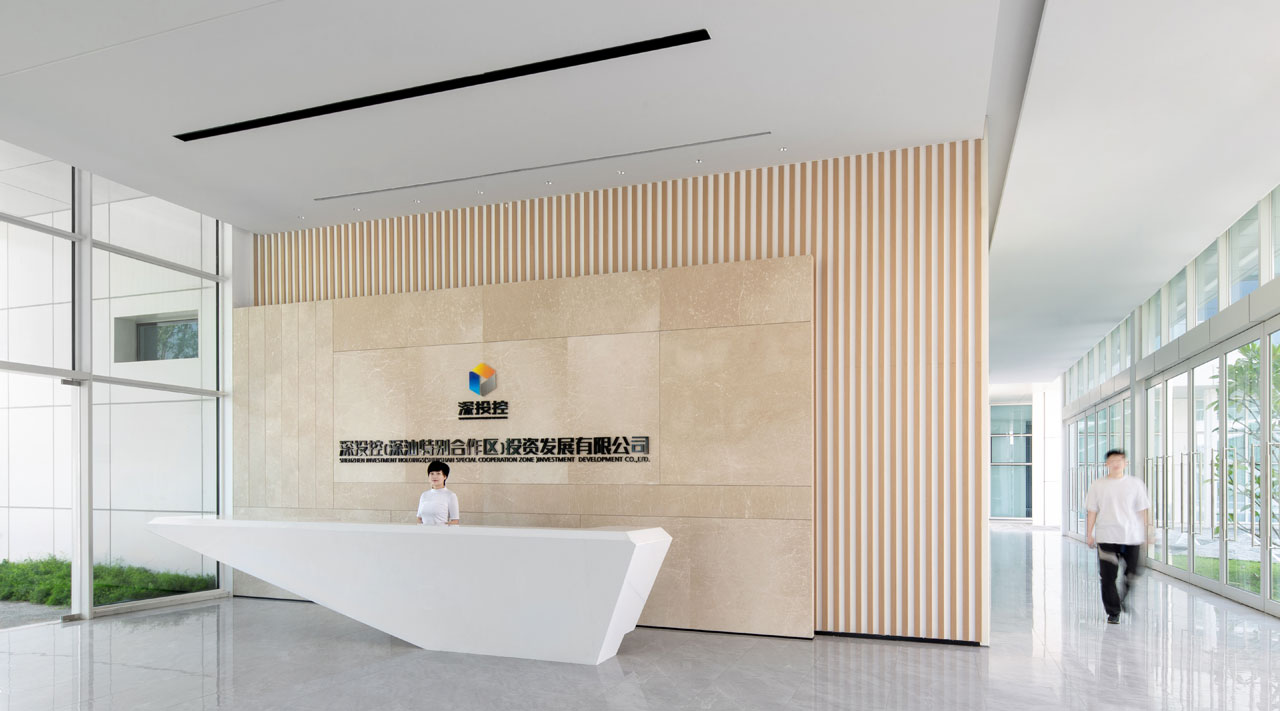 After deeply understanding the functions of the commercial project and its target audience, Sunon provideed a complete set of workplace solutions for SIHC. Sunon integrated a large number of biophilic elements into the interior planning and design, aiming to maximize the ecological advantages of the park and a range of modular office furniture to realize the multi-functional demands of the space.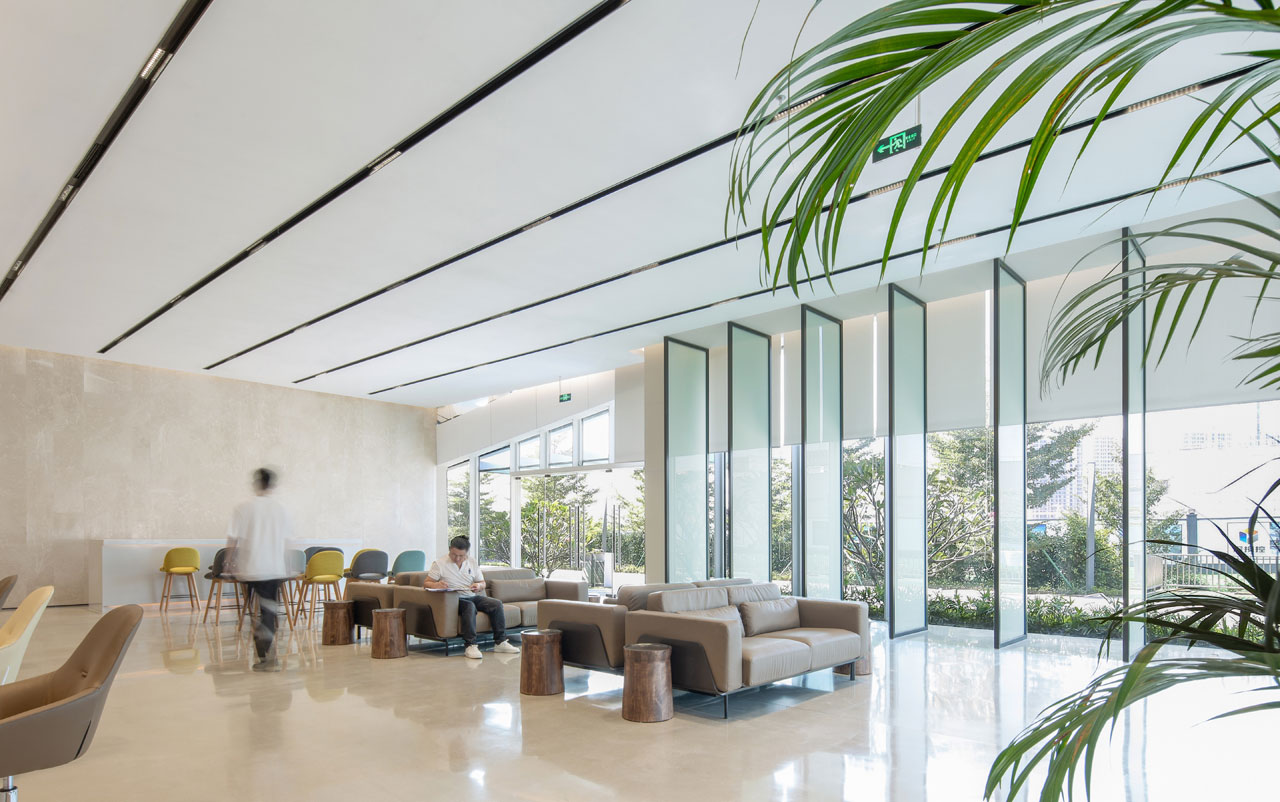 Entering the reception hall, visitors will be intrigued by the light earth-colored office furniture including soft lounge sofas, stylish office chairs and contemporary tea tables. The created atmosphere is not serious and dull but more natural and relaxed.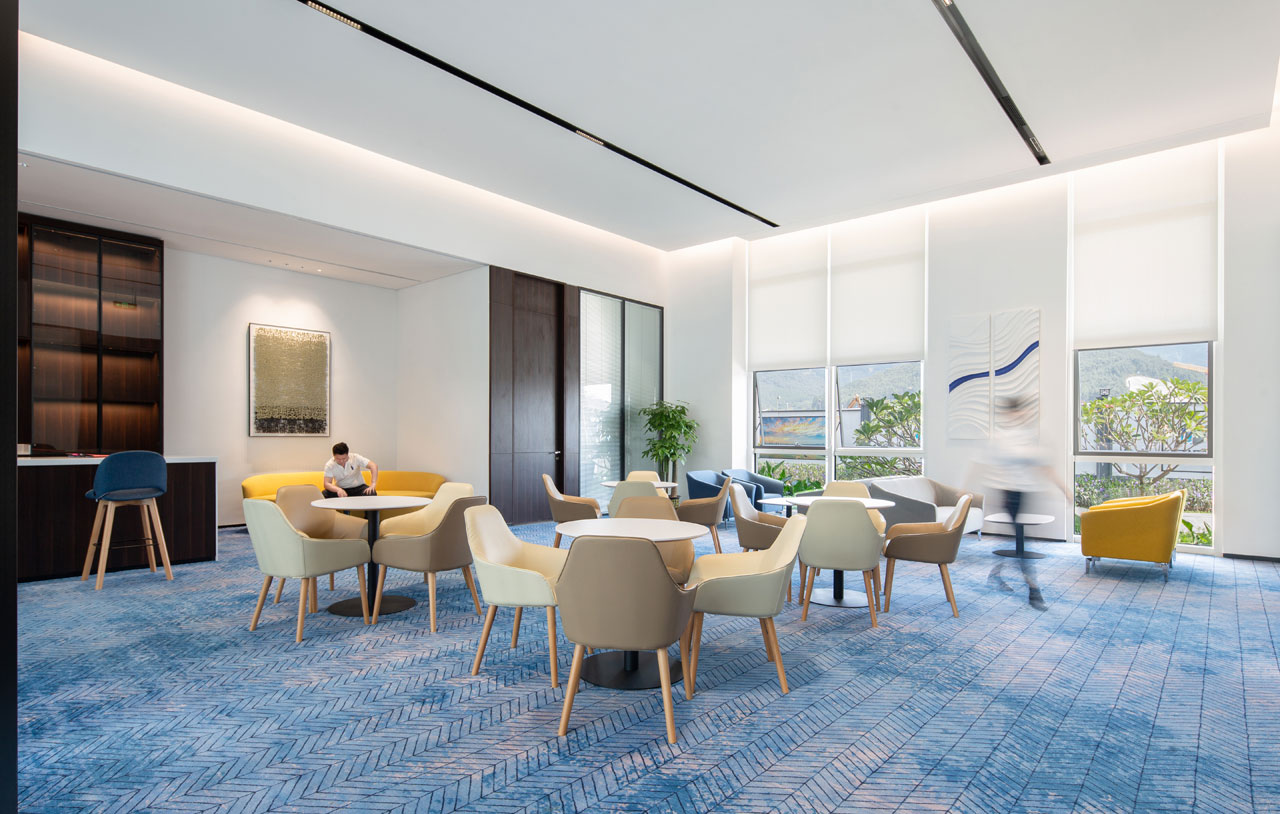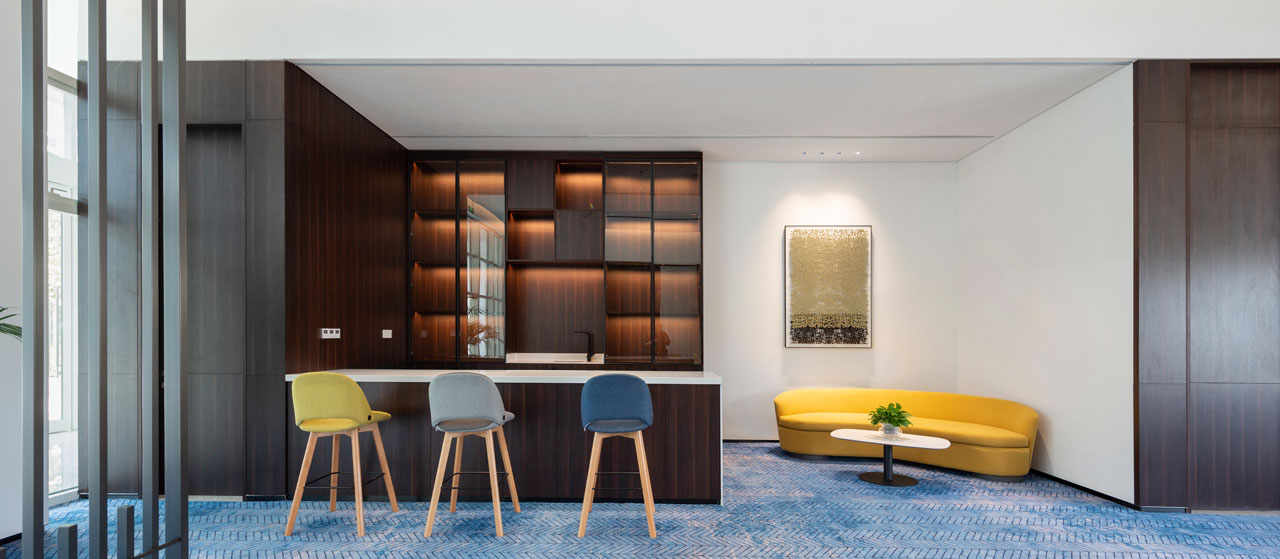 Stepping into the negotiation area, the sky blue carpet, paired with the inviting colored chairs and modular round tables not only facilitates the space reconfiguration, but also connects people better. The bar area offering beverages and catering services creates a homelike and convenient space for visitors.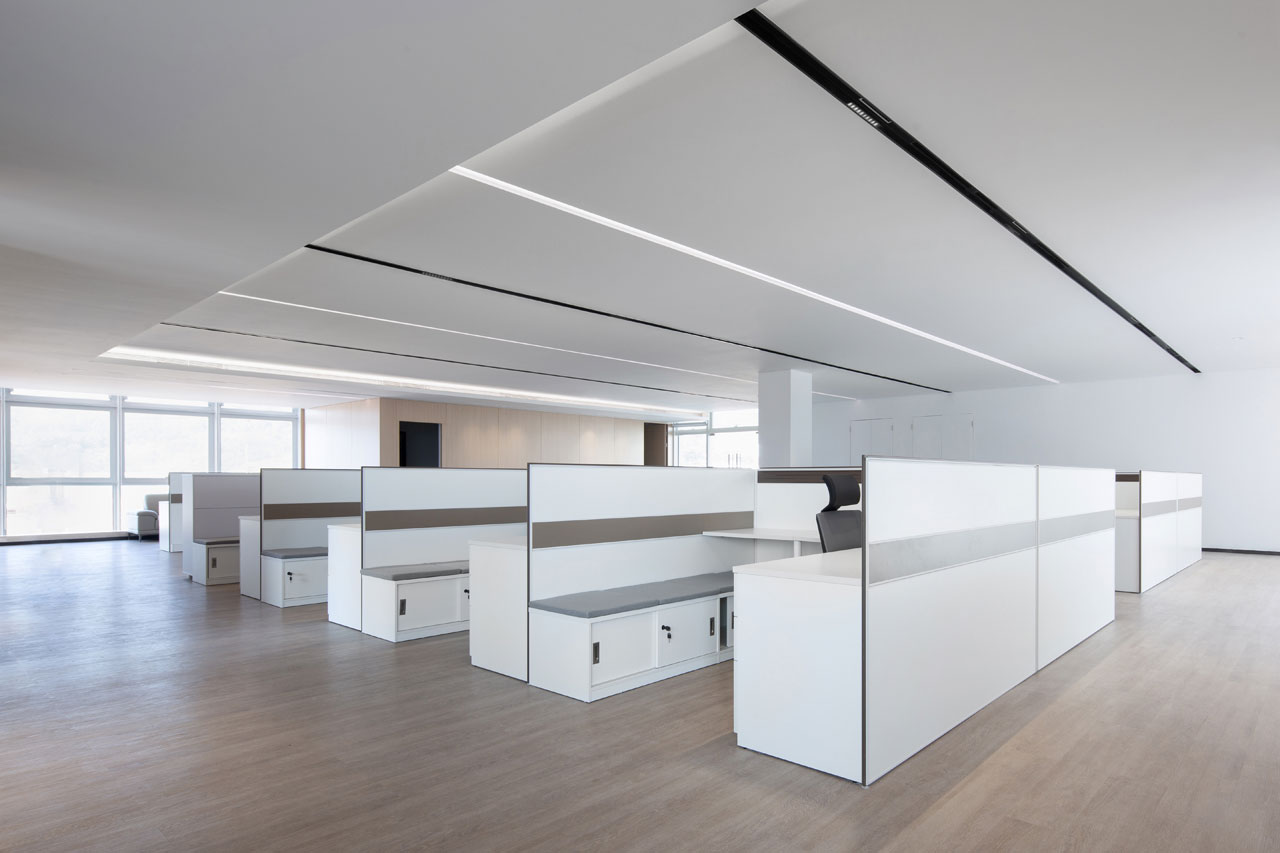 Considering the cons of open office area like the lack of privacy and noisy environment, Sunon adopted the customized screens as dividers between workstations, which creates visual privacy. The combined tailor-made cabinet features seating areas for multiple persons, which is convenient for temporary discussion and collaborations.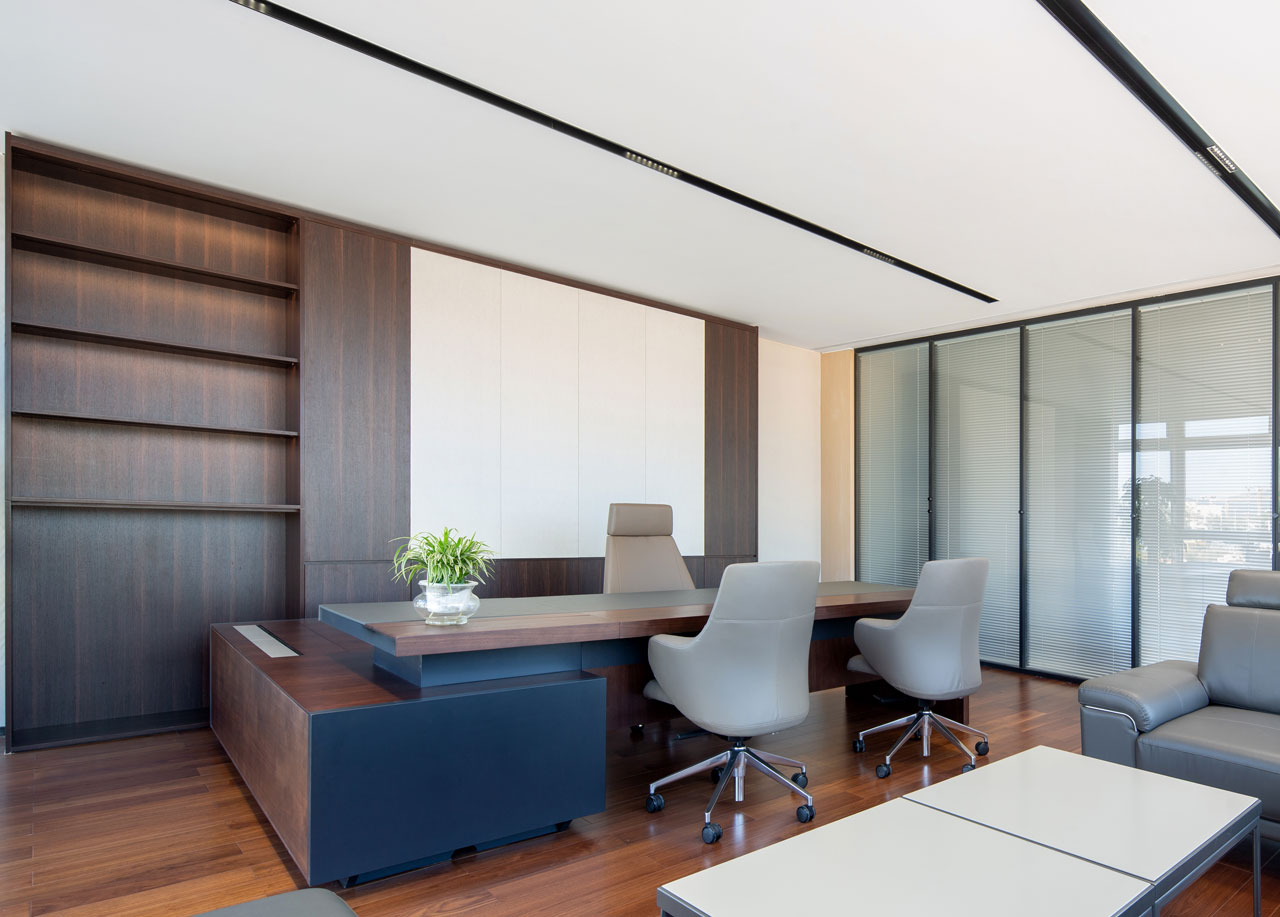 Considering the needs of senior managers hosting guests and business conferences, Sunon arranged a lounge sofa, two square coffee tables and the Larry executive desk in the director offices to enable senior managers to work in a more efficient and healthy manner.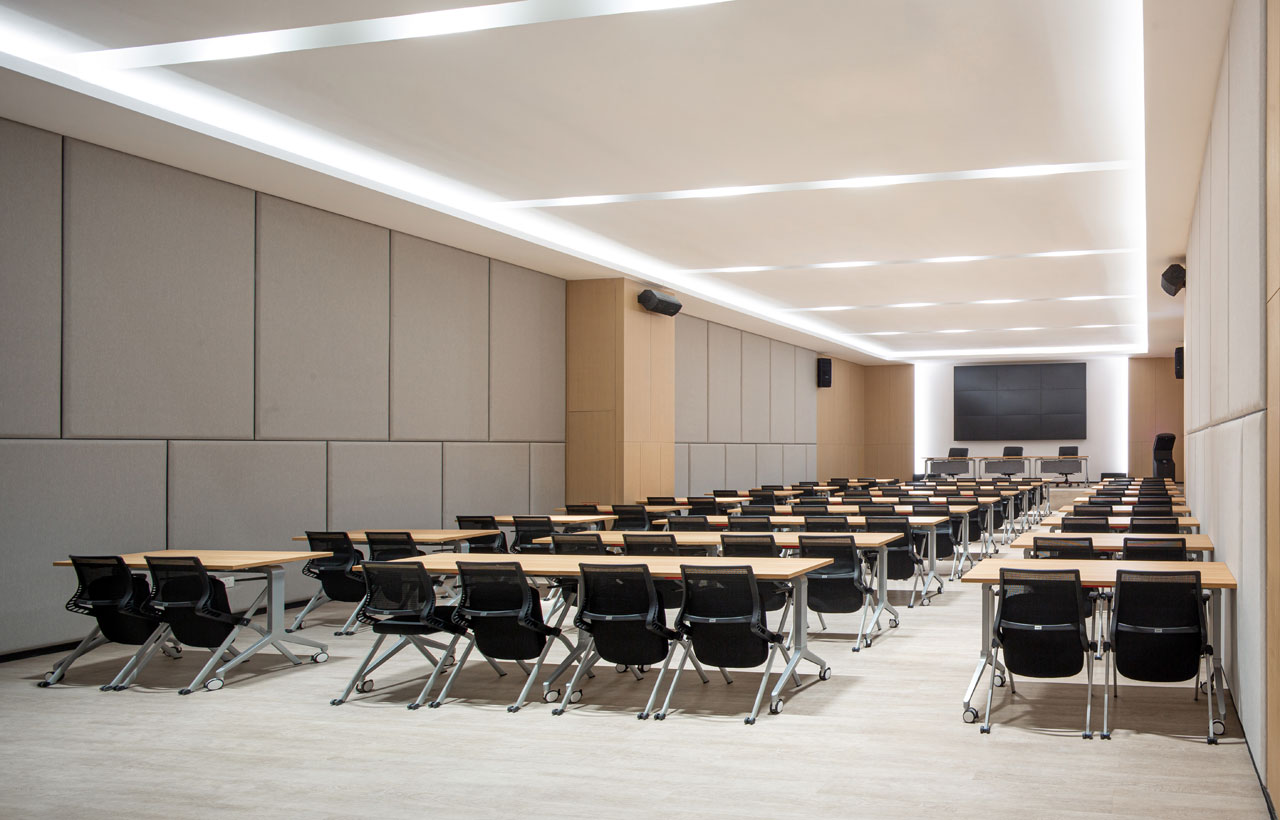 For a large area like the training space, the overall layout leaves enough space for aisles to avoid limited walking space. Sunon delivered its training room series to fit training activities with different themes, occasions and forms.
If you're interested in customizing your workspace, please contact us.