Area: 3000 sqm
Project Location: Shenzhen
Modern multi-national enterprises comprehensively investigate the external business environment and the corresponding supporting services, especially the personalized service of "space customization", when it comes to the selection of a corporate site. The newly inaugrated Shenzhen Media Finance Centre built by Shenzhen Media Group is not only equipped with luxurious lounges, art center, fitness centre and premium property management, but also provides personalized leasing of business workspaces for start-ups and SMEs.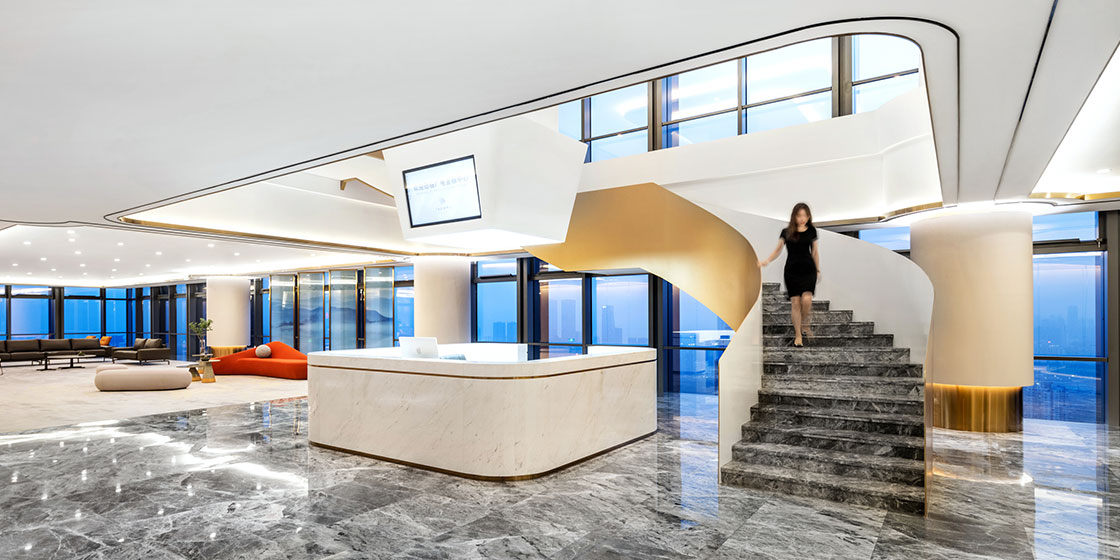 In order to assist Shenzhen Media Group to create an outstanding functional space, Sunon divided the whole space into reception area, open office area, executive area, conference area and leisure area, which not only meets the administrative needs of different enterprises, but also provides users with more inspiration on exploring the new working modes. The popular color matching interior design seeks to meet the aesthetics of employees in the new era.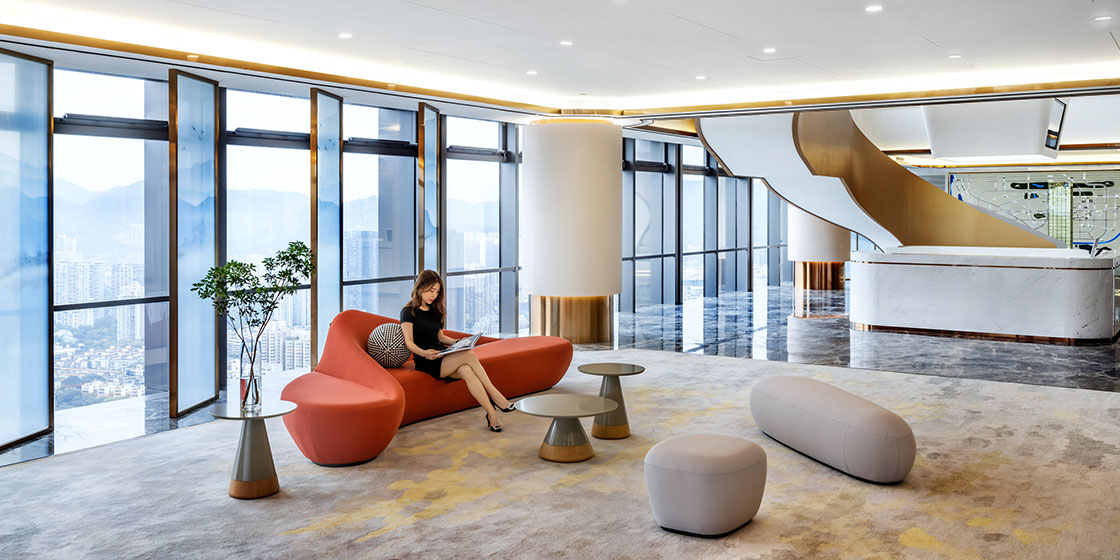 Considering the waiting and welcoming function of the reception area, Sunon hopes to take advantage of the harmonious proportion of materials, light, shadow and furnishings to provide more warm and comfortable space for visitors to experience.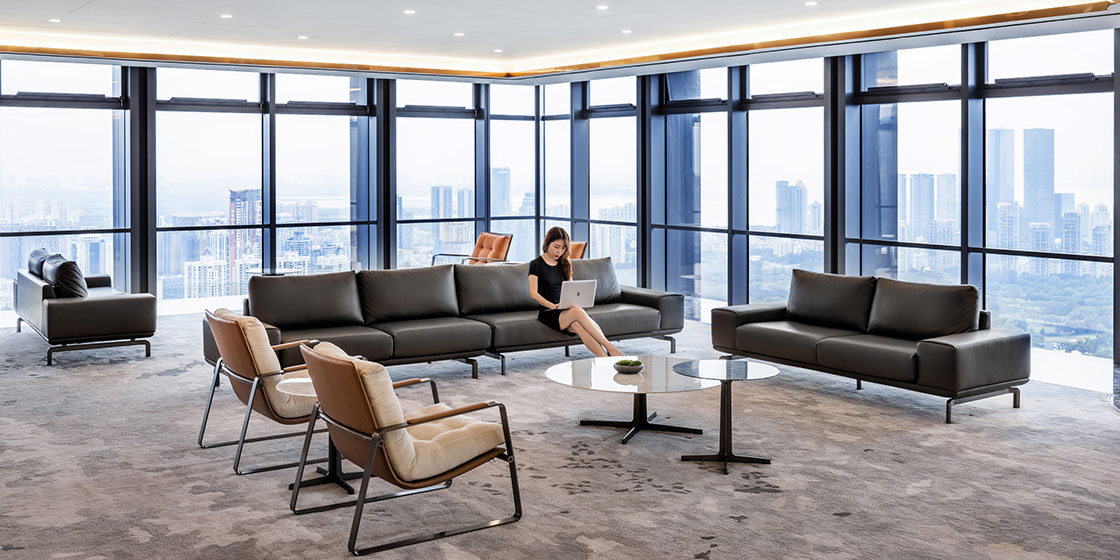 The entire configuration of the office furniture utlized in this project is abundant. Personalized commerical office furniture offer a variety of options for visiting enterprises include straight lines or curves, leather or cloth surface material, in various shades of colors.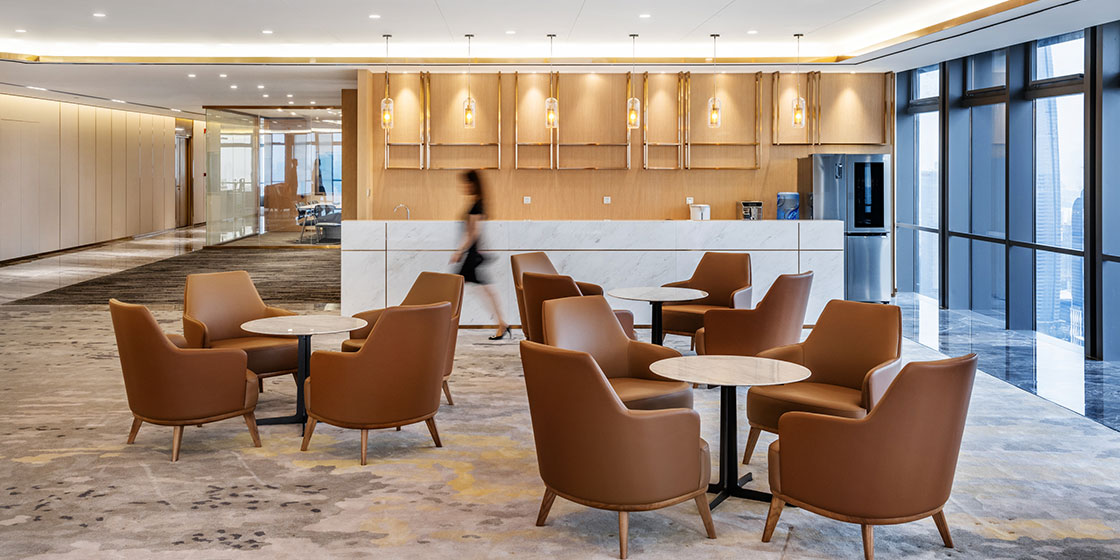 For the area with better natural lighting condition, Sunon built a row of simple bar-height tables near the windows and placed serveral occasional tables and lounge sofas to curate a multi-functional collaborative area , so as to help employees quickly switch between work, social and leisure.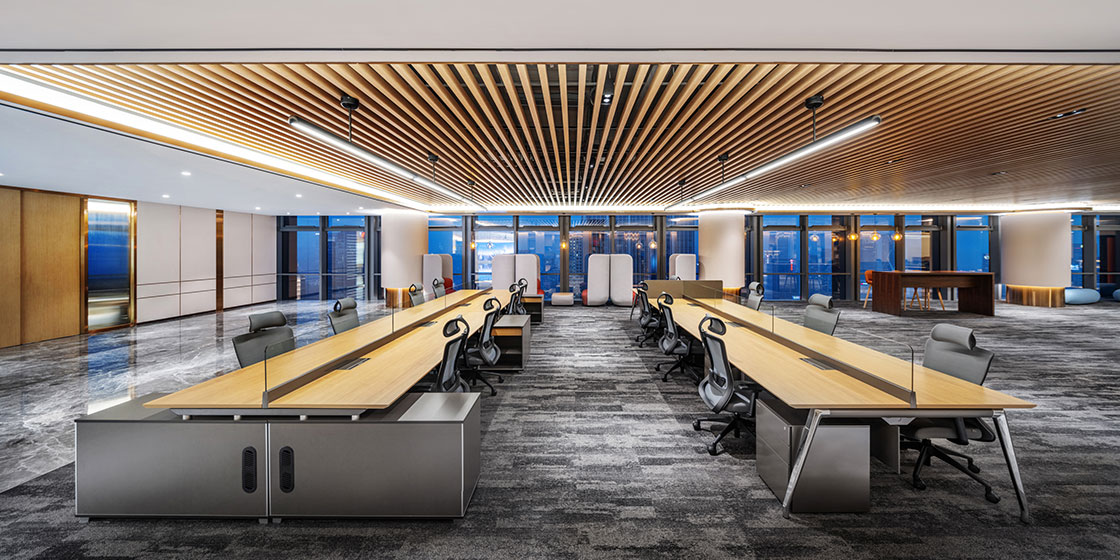 Additionally, Sunon forsaked the conventional full-enclosed cubicles and optimized the layout of the open working area with Varna series ; 37cm wide task workstations, reinforced glass screens, full-storage side cabinets and Winger ergonomic chairs.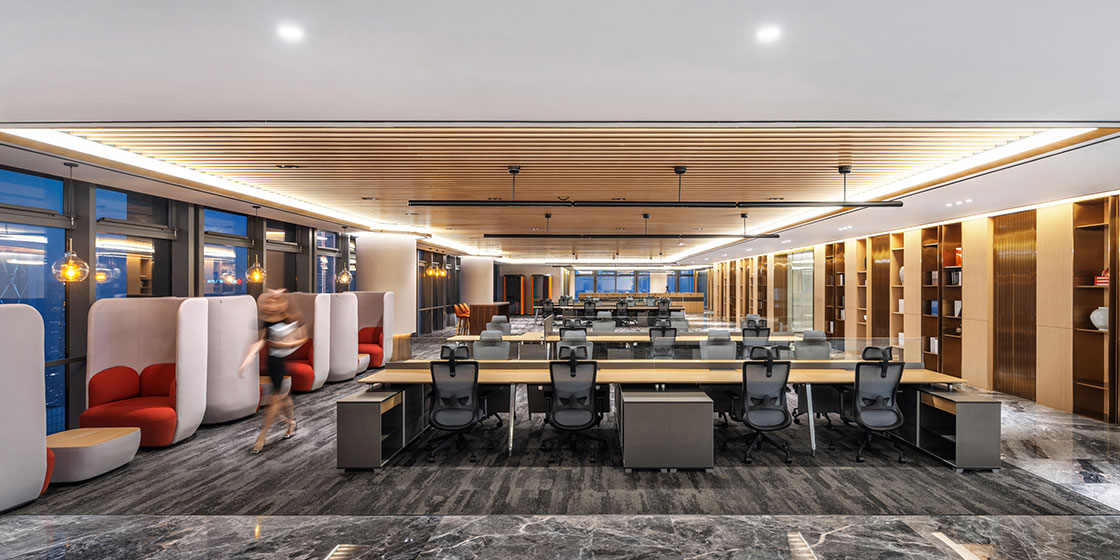 A row of Sunon's award-winning D series lounge sofas are set near the window in the common area. Employees have the facility to enjoy the agile working and wirelessly charge their devices if needed.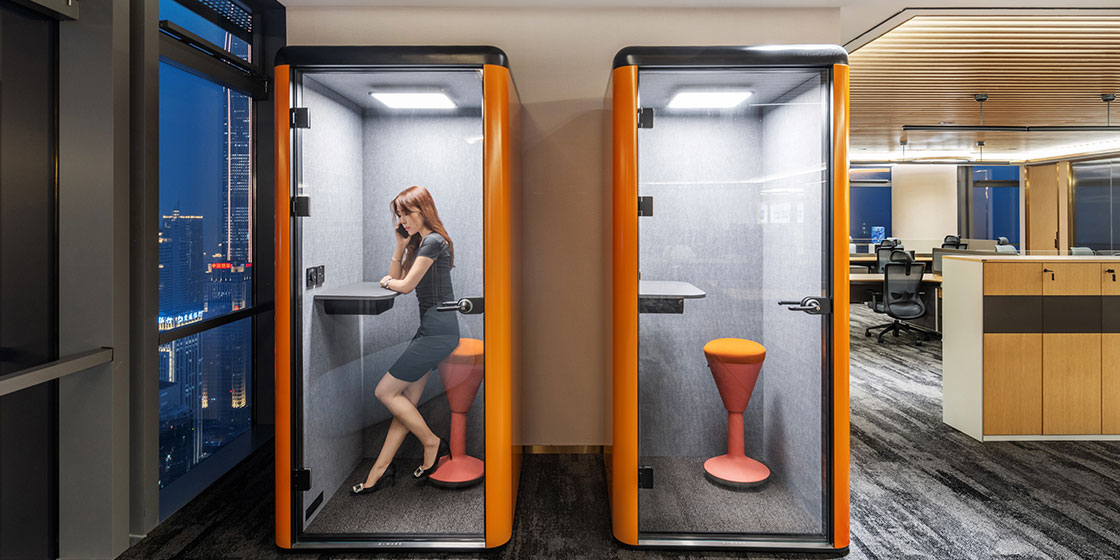 Alternatively, workers can utilize the N-space pods in the office , when in need of a private room or phonecalls. 4000K-color-temperature natural light together with LED central lighting, as well as multiple acoustic components allow every person in the N-space pod to stay concentrated and comfortable.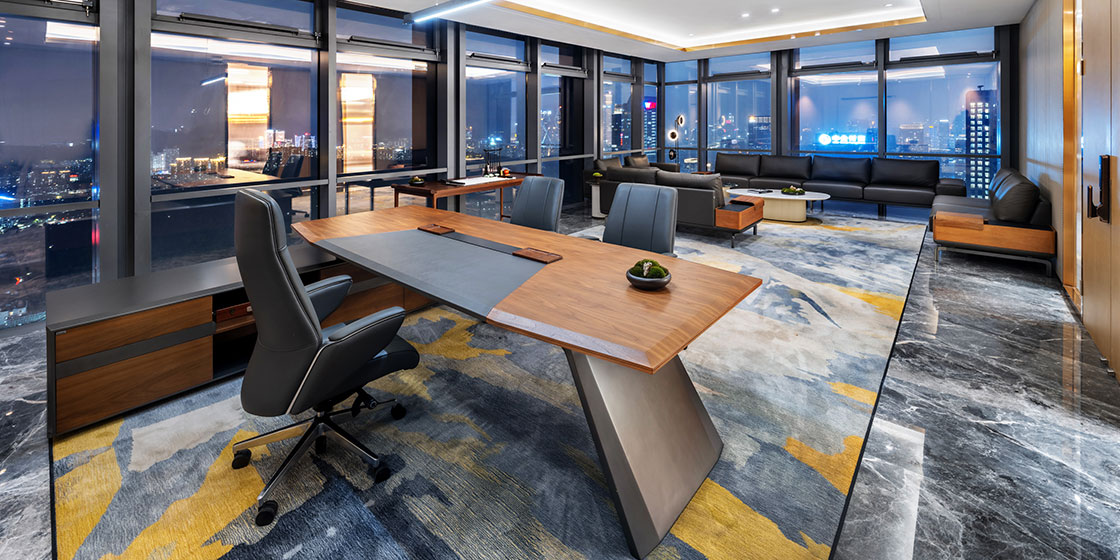 Younger generation of managers are more inclined to prefer contemporary and innovative office furniture for private meetings and business negotiations. Our Aulenti luxury executive series and Star series sofa are designed to reflect their tastes.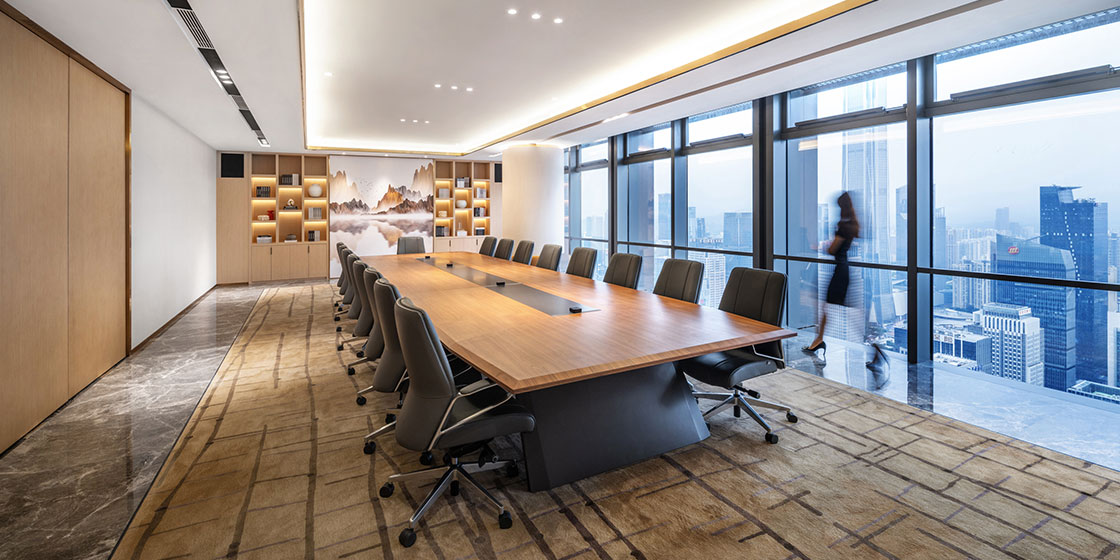 Conference room is another indispensable space for every enterprise, but traditional commercial office spaces only distinguishes the functional requirements of the conference rooms according to the number of attendees. For different requirements, such as external reception, internal training, informal cooperation or media interviews, Sunon has created more meeting space options for enterprises to give them the power of choice and increase working efficiency.
If you're interested in customizing your workspace, please contact us.