Since its founding in 2021, the Adiacent China has seen a remarkable increase in both personnel headcount and operation complexity, necessitating the development of new strategies to enhance departmental collaboration, streamline procedures, and foster a healthy and vibrant workplace environment.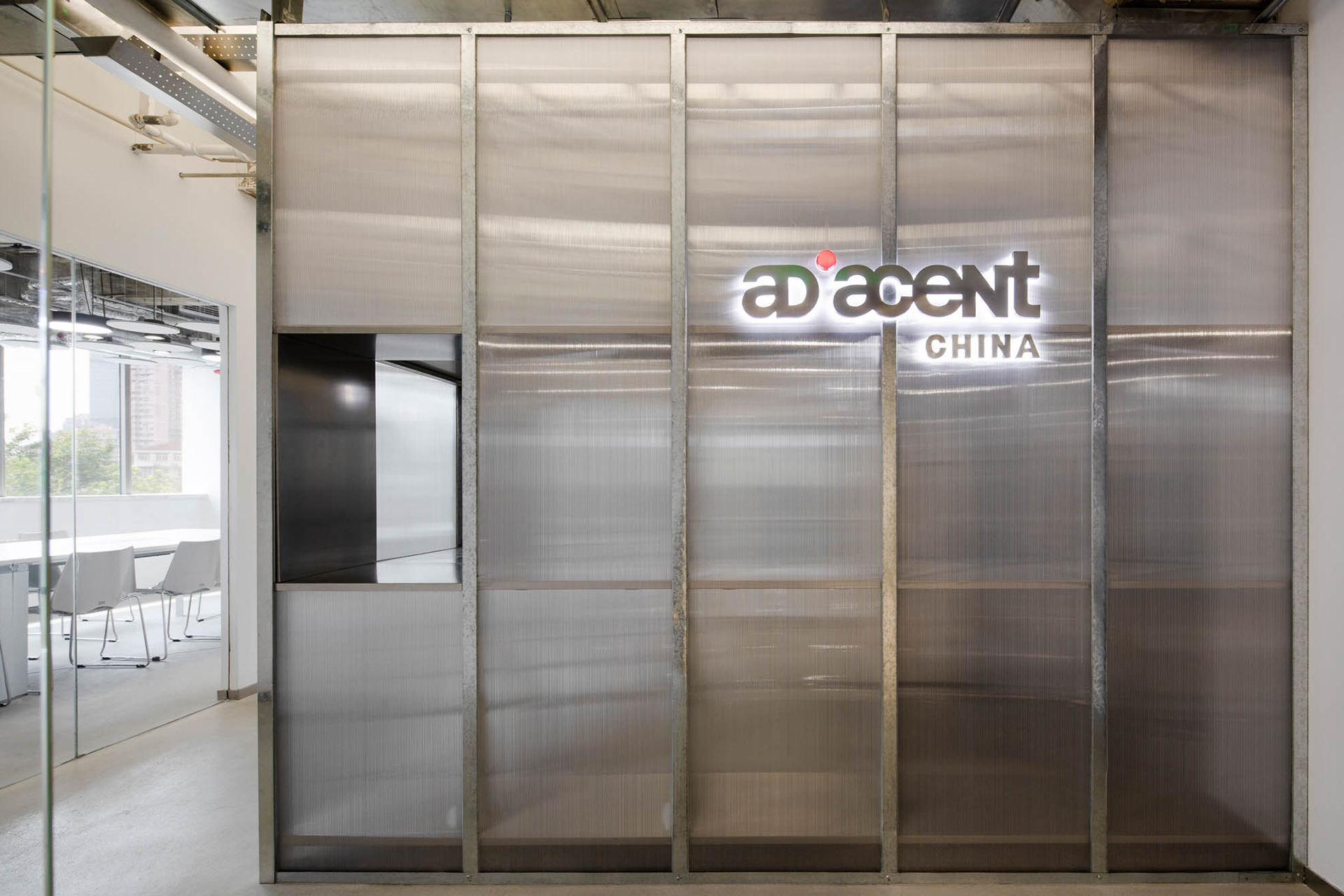 Quarta & Armando (Q&A) as the experienced architecture & design research firm that led this project envisioned a space for Adiacent's new China office that would fulfil the company's current operational requirements while also putting forward fresh tactics for the workplace of the future, incorporating sustainability and flexibility into a focus on the needs of the employees.
After having a focus group with several major stakeholders from Adiacent, Q&A developed a spatial strategy that was motivated by urban planning concepts. Considering Adiacent's Italian and specifically Florentine heritage, the final conception incorporates Renaissance ideal cities via ideals of self-administered order, harmony and symmetry which are defined as the principles by princely rulers in those days. The fundamental organizational feature of the area is a geometric grid of aisles connecting several departments or "quarters" with one another and with important utilitarian areas for meeting, storage, and amusement. These aisles are delineated underfoot by the various hues of polished concrete flooring.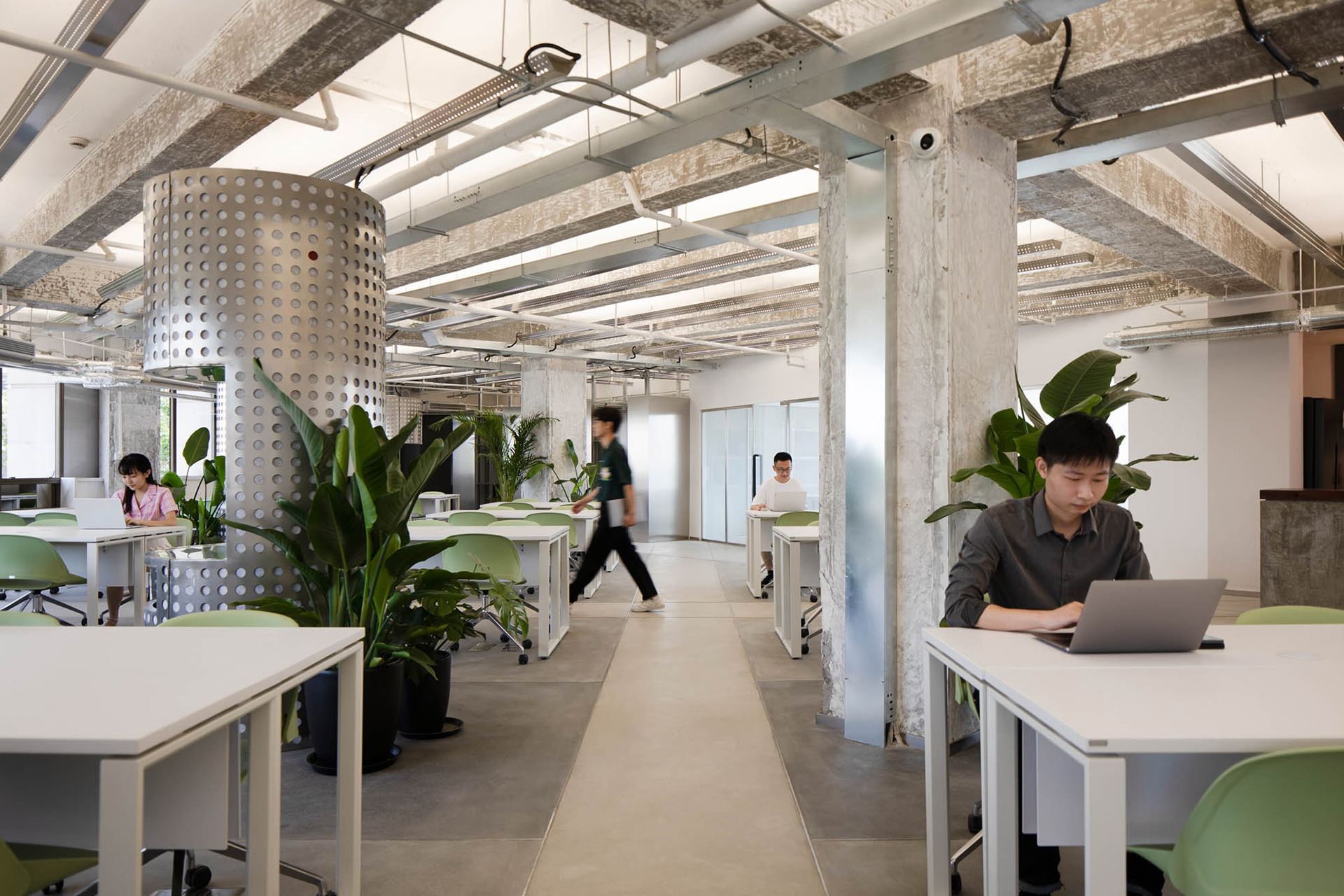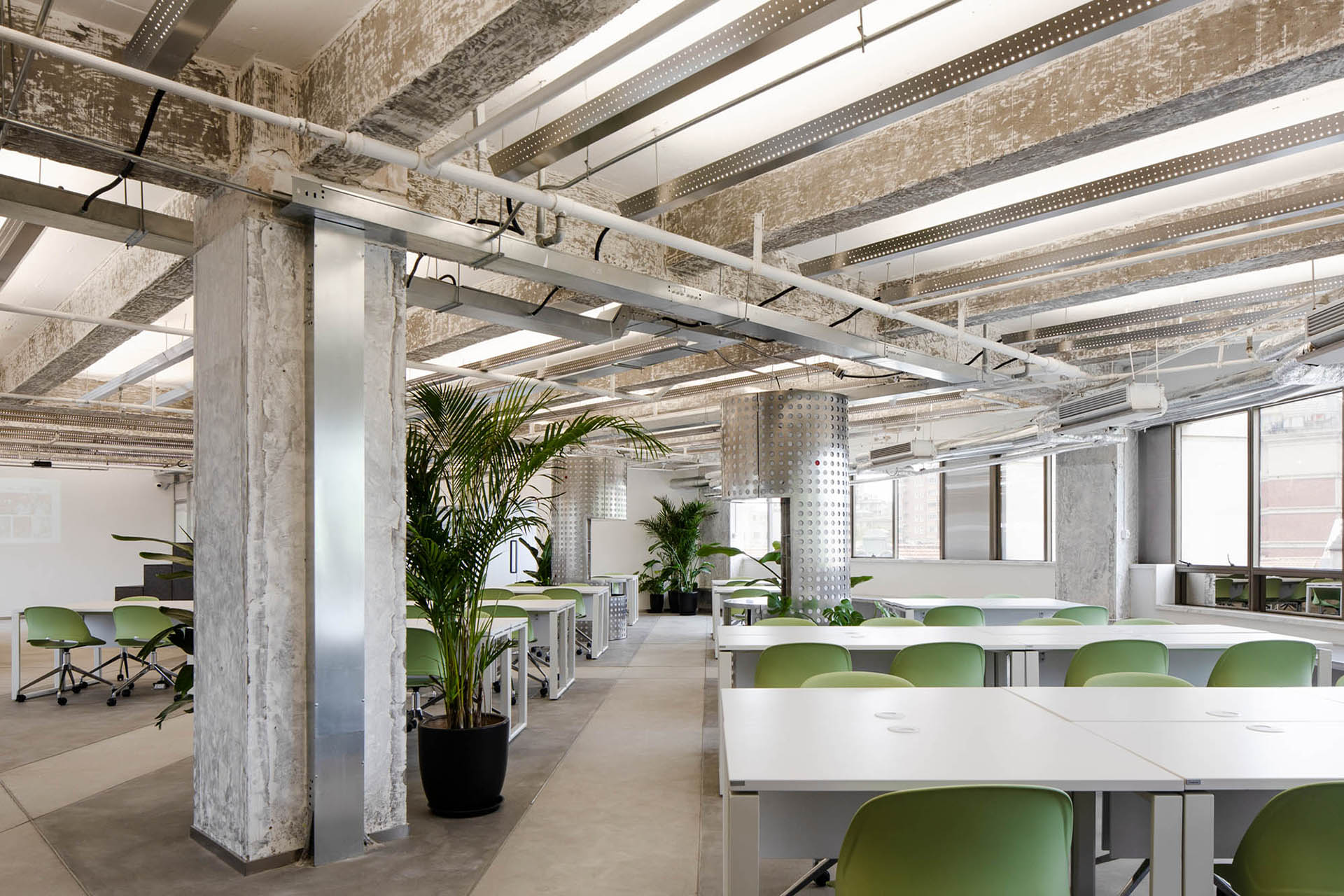 Sunon equipped the quarters with its customized E-half series benching workstations that encourage workers to use however they see fit depending on the various levels of cooperation needed by each project. Sunon's Ducky series chairs with caster wheels facilitate employees to move around easily. A metal-clad service tower that is equipped with a coffee and tea station, as well as storage for trash recycling, stands at each intersection of two roads, reflecting the natural sunlight from the nearby rectangular windows.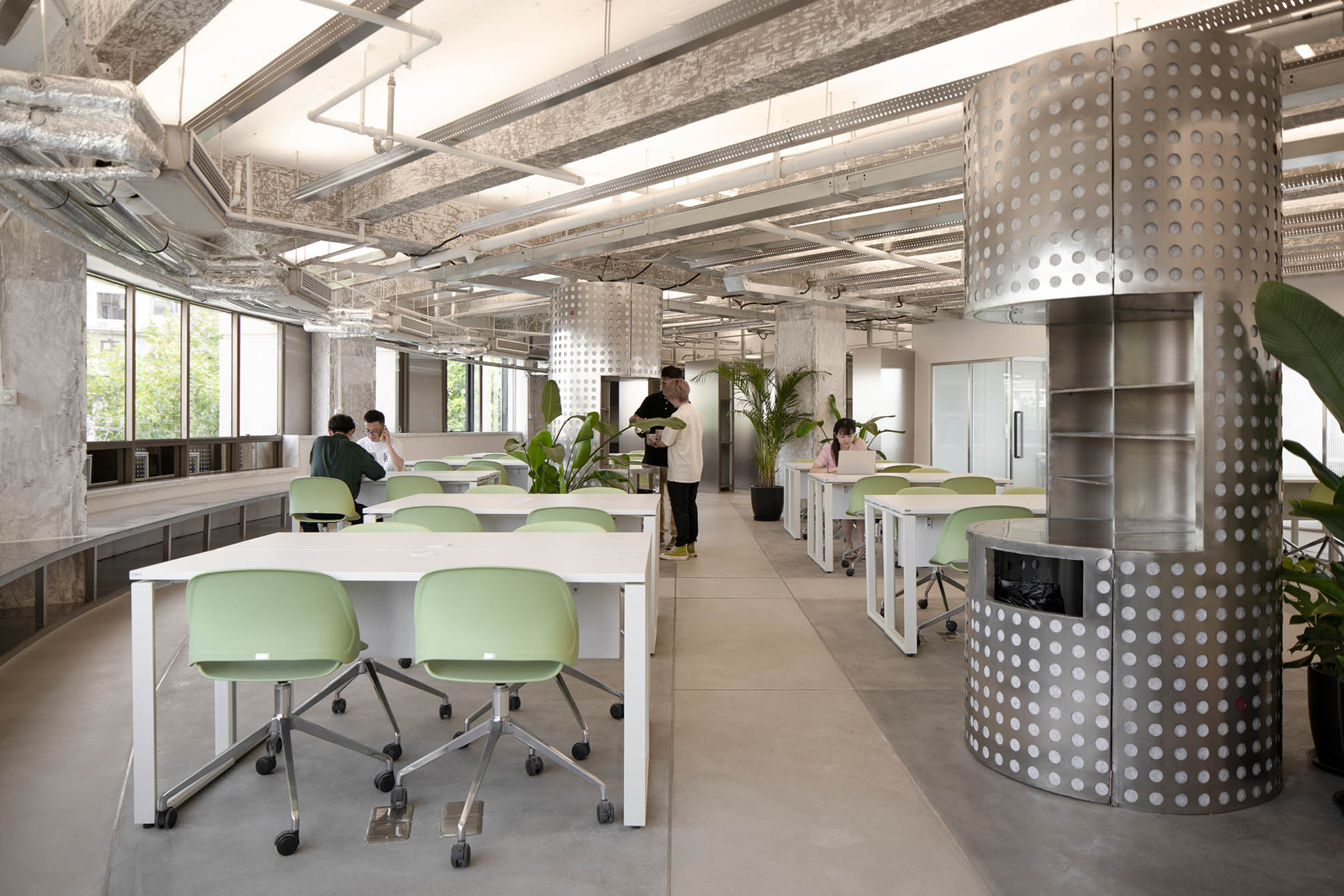 Formal and casual discussions are held in a sizable open space connected to the working area known as the "piazza." Well-distributed Ducky bar stools supplied by Sunon are placed beneath the long wooden countertop for the aim of fostering interactions among colleagues. Theatrical stairs next to the open communal area are installed on wheels and can be readily moved around for various reasons, from modest indoor presentations to grand events.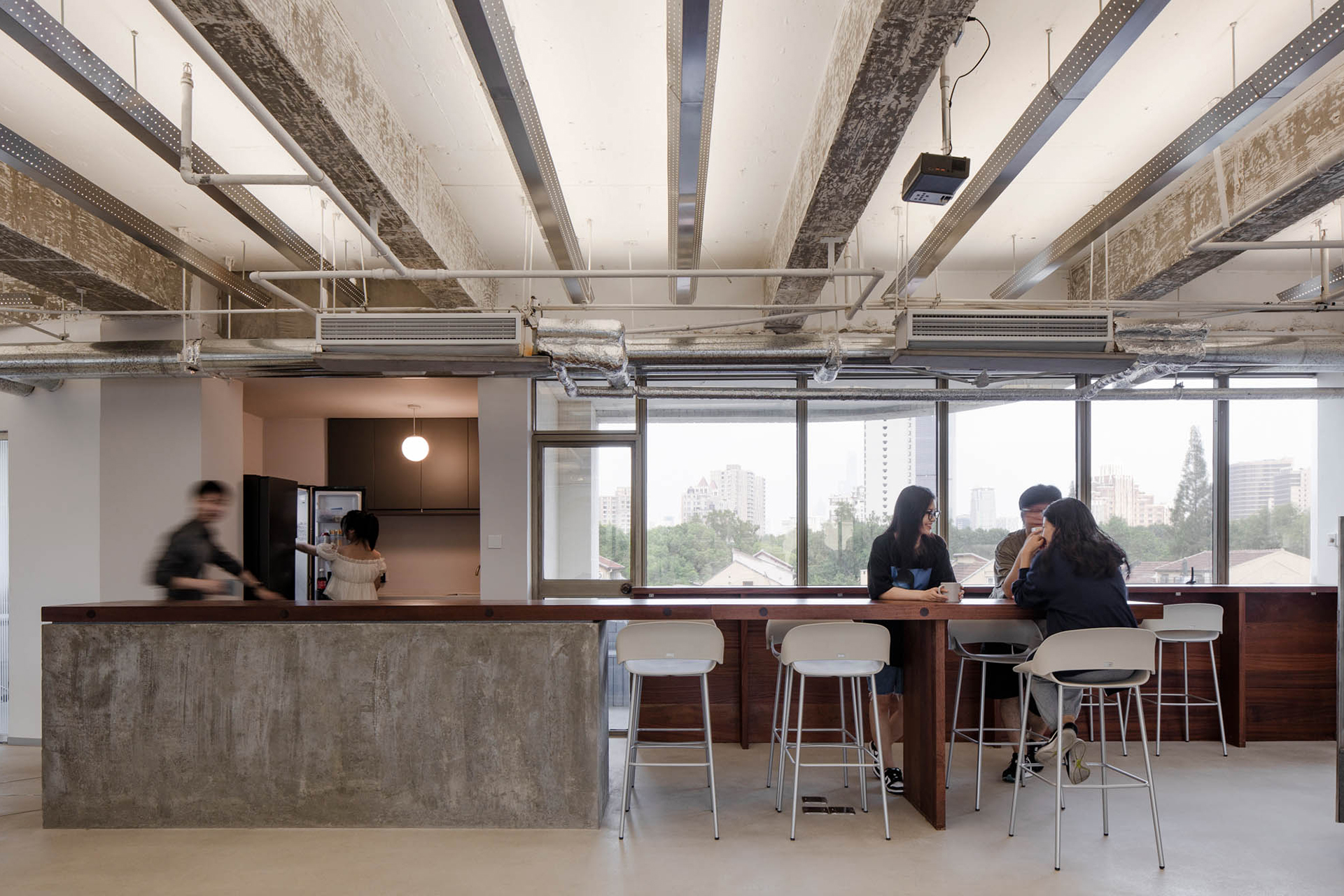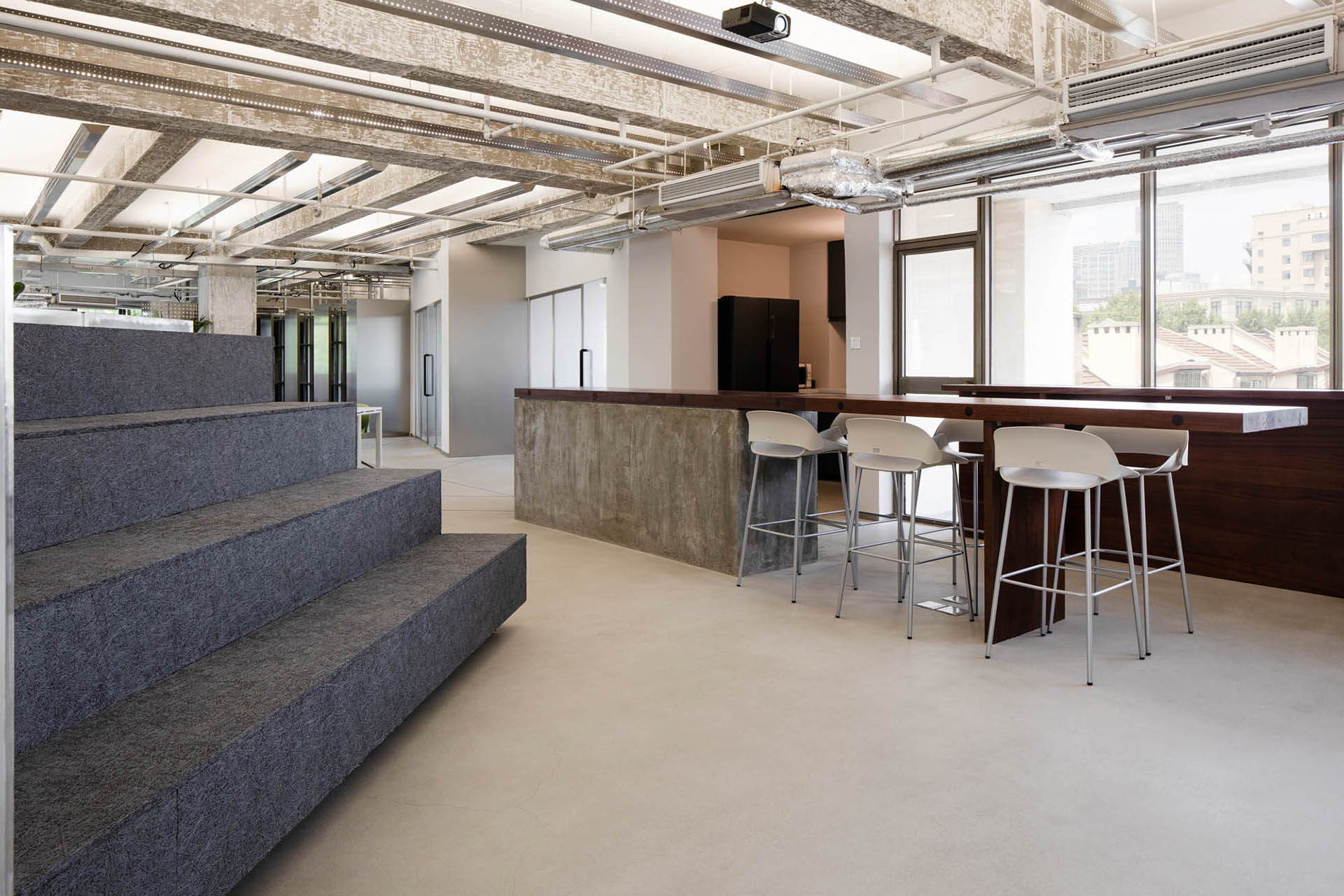 Conference rooms are planned next to the reception area. This layout endows the working area with a certain level of privacy while transparent glass walls still give the visitor a reassuring feeling that where he or she sits is still somewhat connected to the rest of the office space. Sled base Batmann chairs from Sunon guarantee long-lasting comfort and a convivial atmosphere for either a short-run interview or an inspiring team meeting.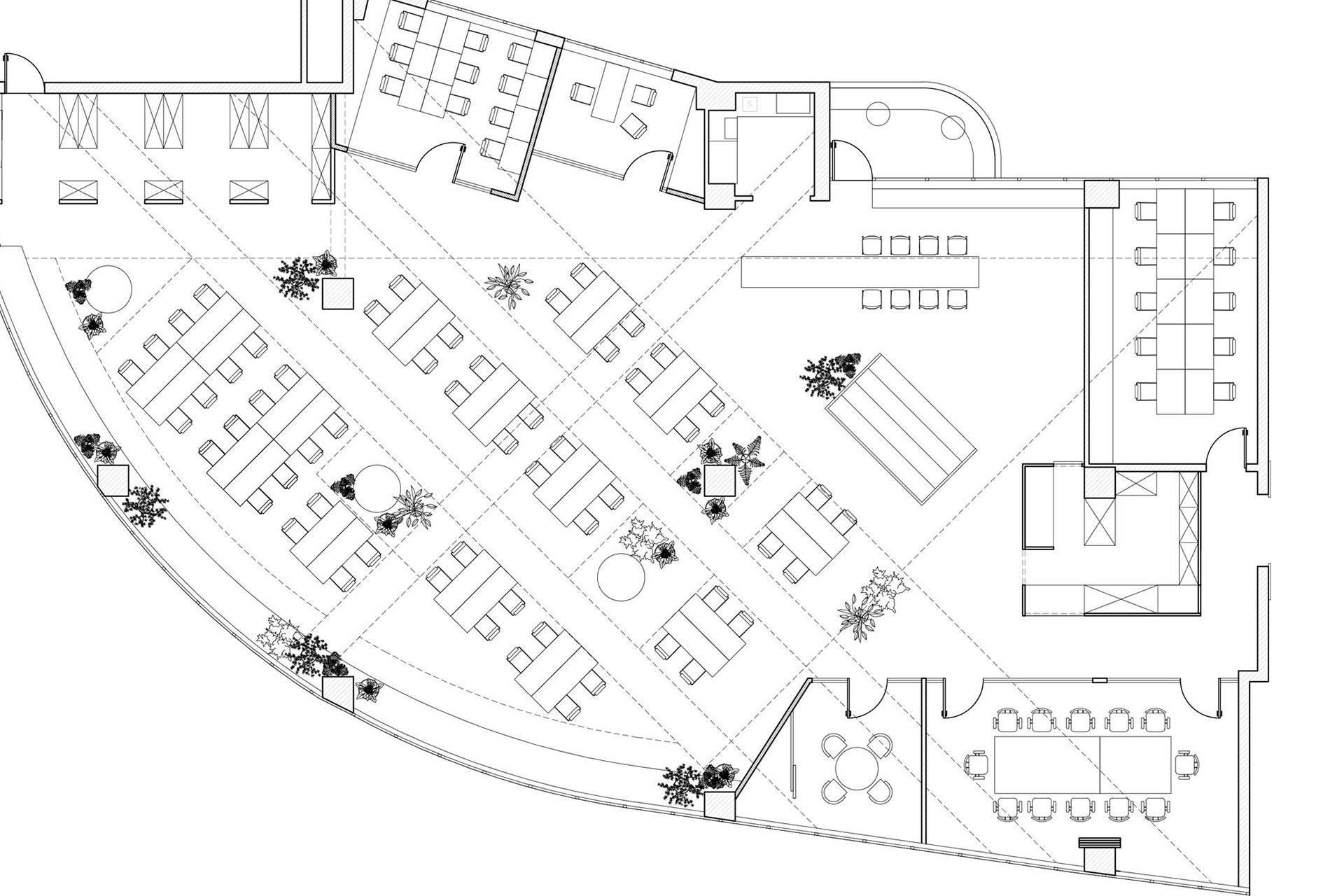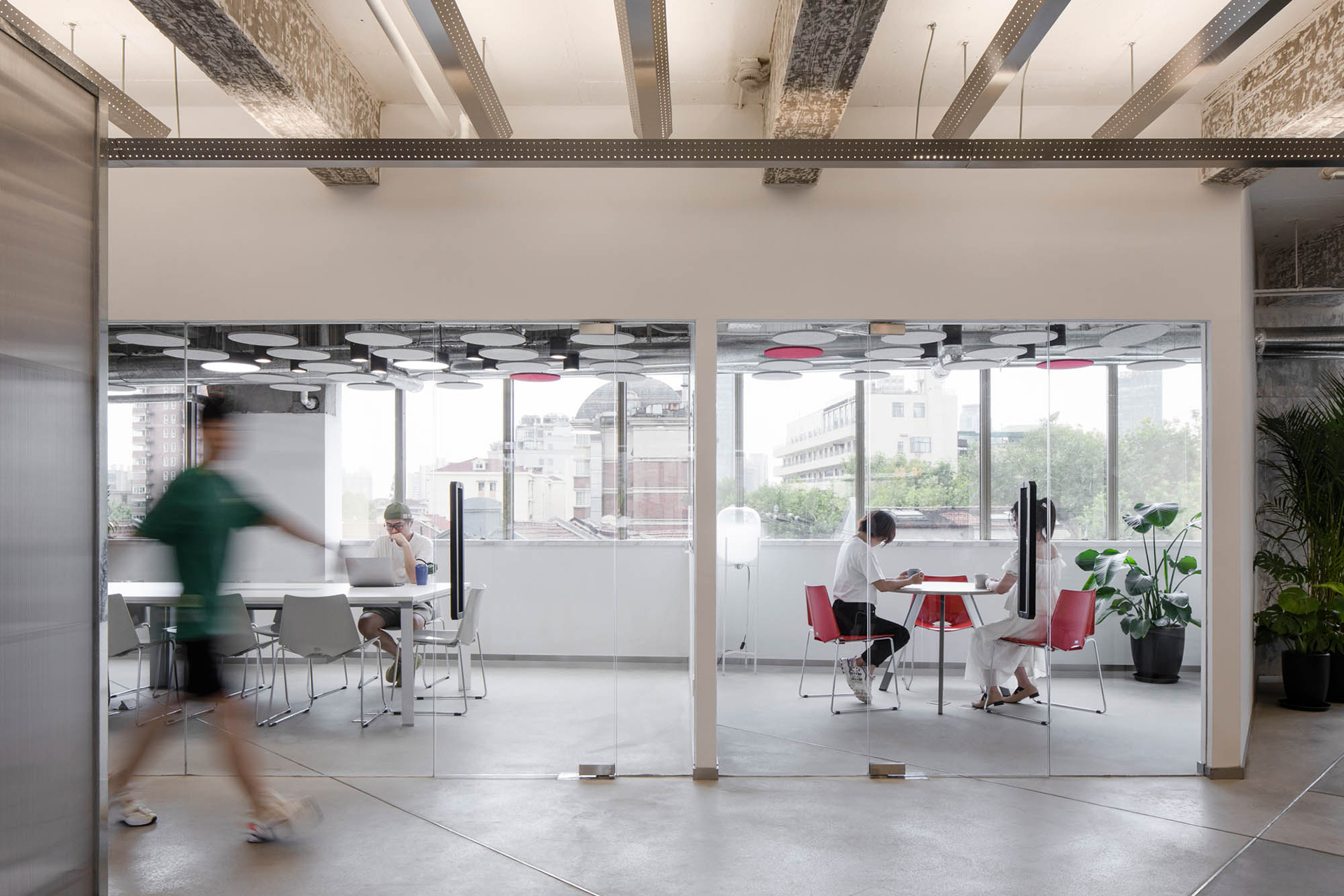 If you're interested in creating a functional and customized workspace, please contact us.