Tencent Music Entertainment Group (NYSE:TME) is the leading online music entertainment platform in China, operating the country's highly popular and innovative music apps: QQ Music, Kugou Music, Kuwo Music and WeSing with over 800 million monthly active users.
Based on the beautiful vision of "creating unlimited possibilities for music", TME launched a new office site in Shenzhen Kexing Science Park to attract more industry elites and realize the comprehensive group strategic planning and upgrade.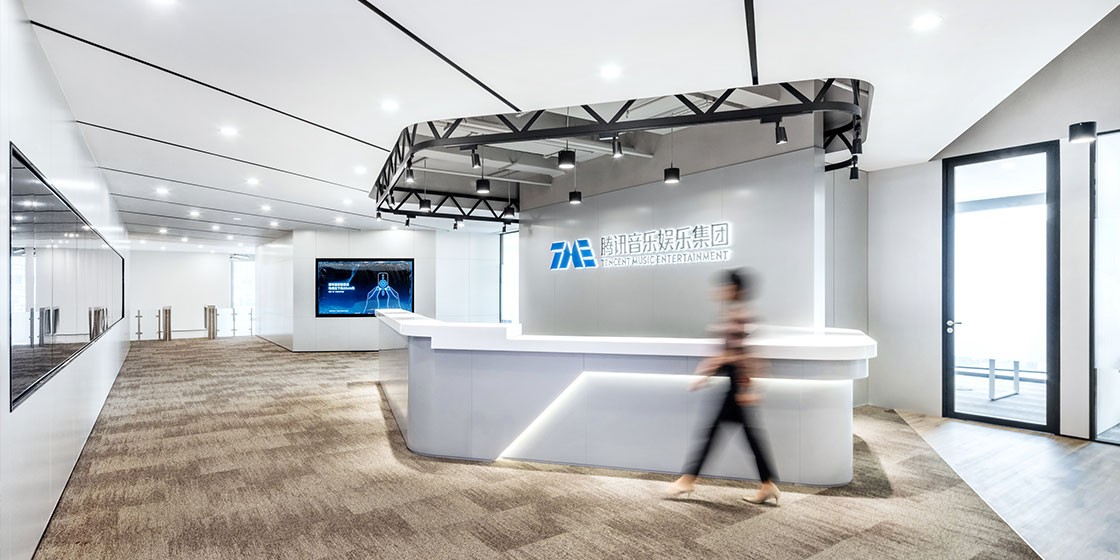 Owing to our high-quality tailor-made workspace solutions, it's not the first time for Sunon to serve Tencent. Based on our in-depth familiarity with the culture of Tencent, Sunon chose the representative color TME blue as the primary shade for the space and integrated the business philosophy of sharing. The objective was to achieve the boundlessness of office and leisure space and fully meet the diversified office needs of TME talents.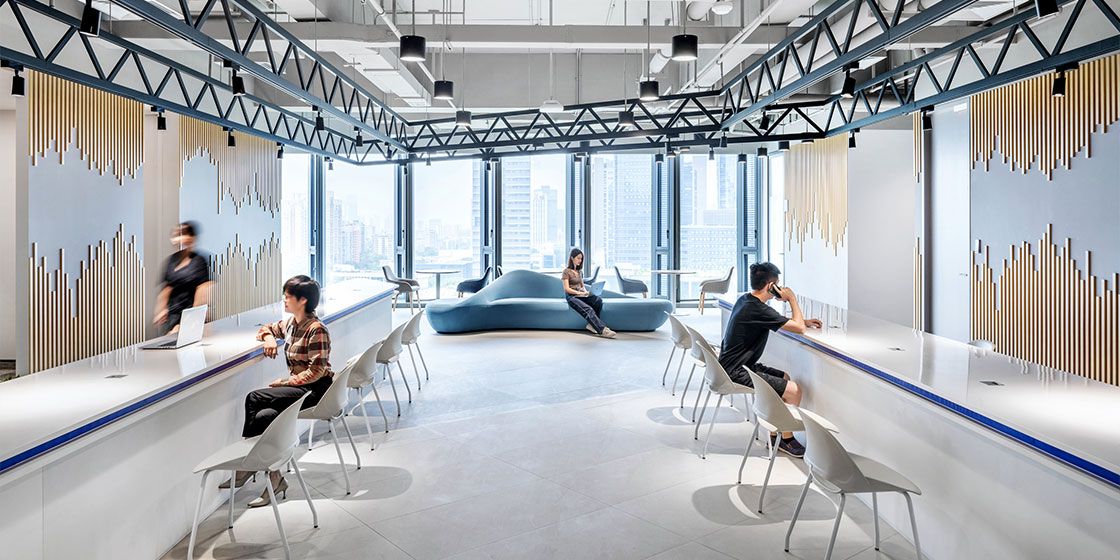 The blue and white office furniture and three-dimensional acoustic decoration on the wall are inspired from the characteristic symbols of Tencent music products, and impress the visitors with a bright and creative space.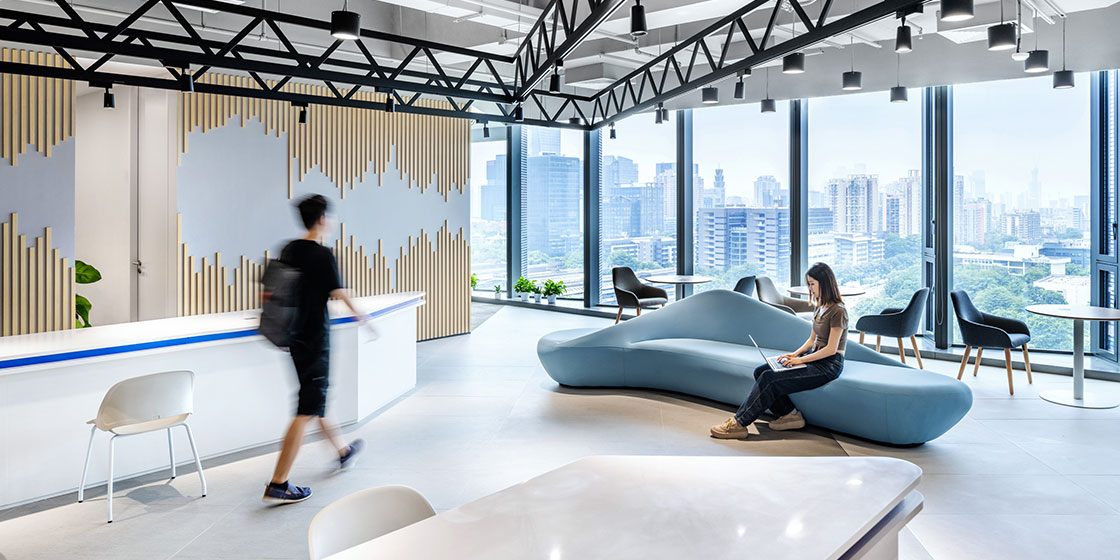 The smooth-edged D series sofa is placed at the center of the space, connecting the left and right office areas. A comprehensive service area integrates the functions of negotiation, reception, coworking and more.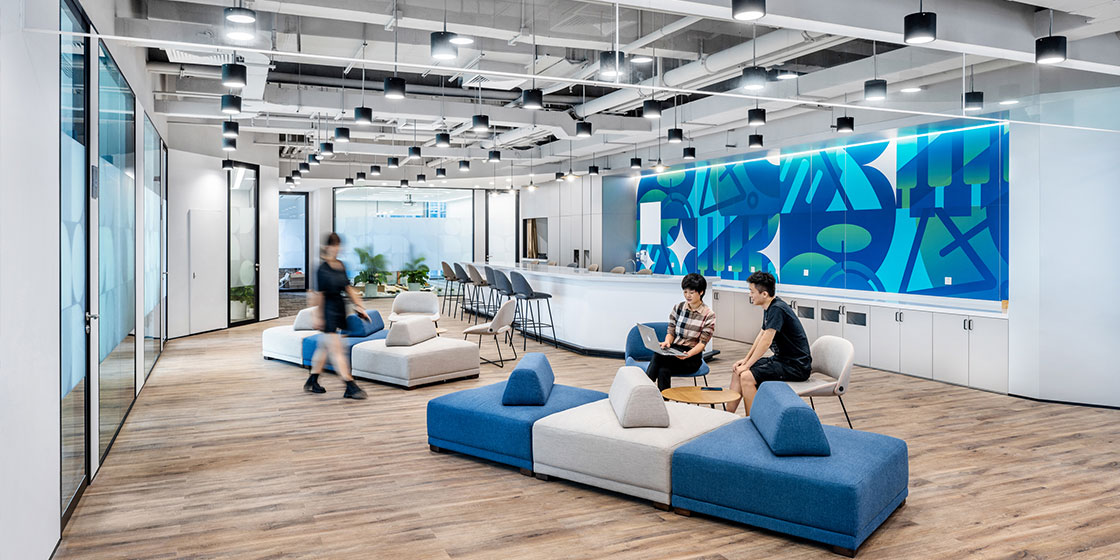 As the main representative color of TME, blue is the featured color utilized in most of the space. The resimercial design with office furniture gives visitors and TME talents a more comfortable and relaxed experience. The hidden garbage bin design inside of the tea bar keeps the space as clean as new.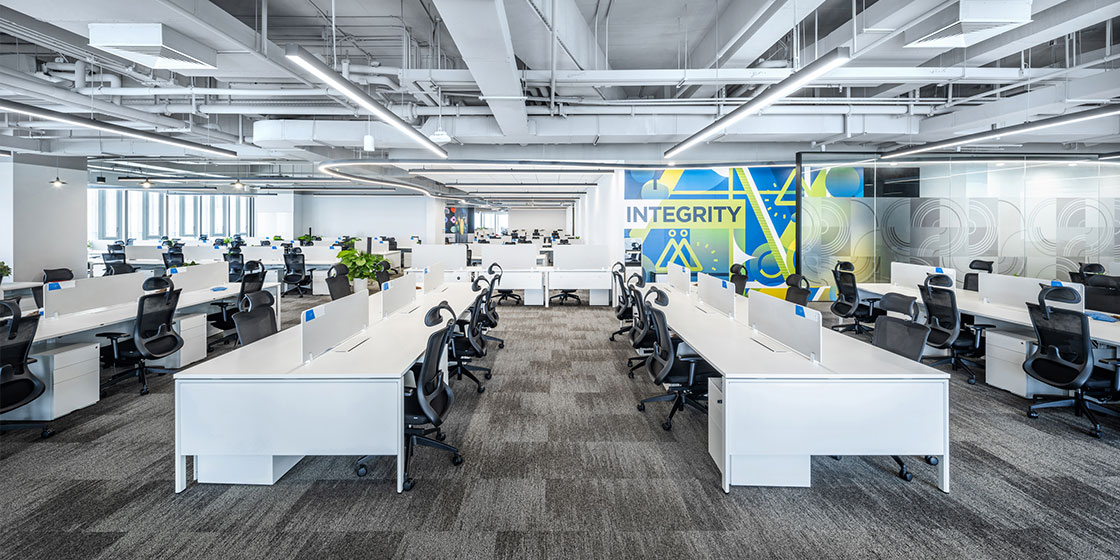 For maintaining effective and efficient execution of TME talent team, Sunon created an orderly open office area for it. The ergonomically designed Winger office chair can support TME talents for long hours of sitting. In the meantime, the extended pedal configuration on the chair can effectively improve the comfort of an afternoon nap.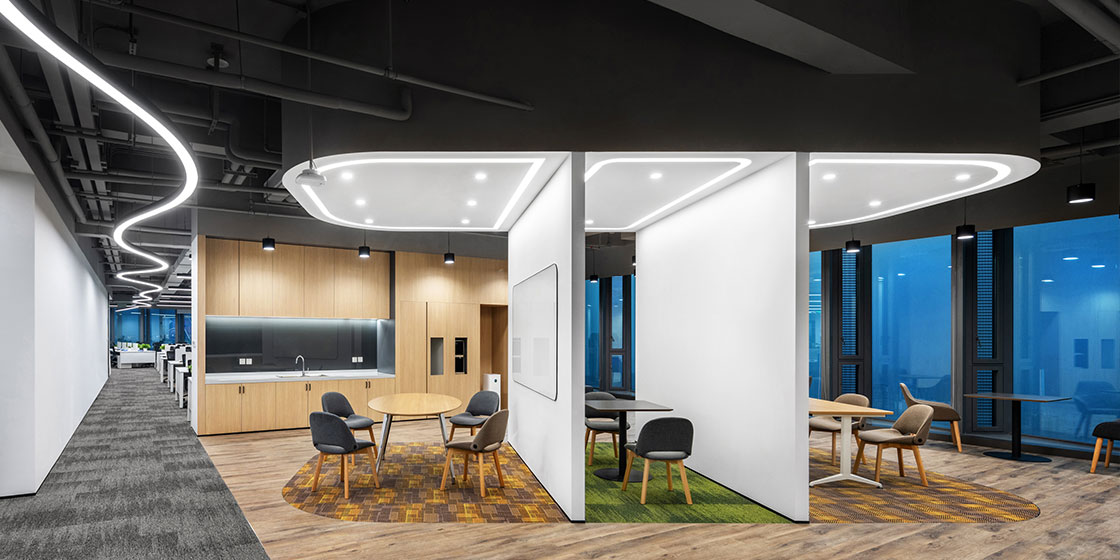 In the common area, Sunon placed lounge seating, tea bar, coffee tables for people from various departments to share stories, discuss and communicate with each other.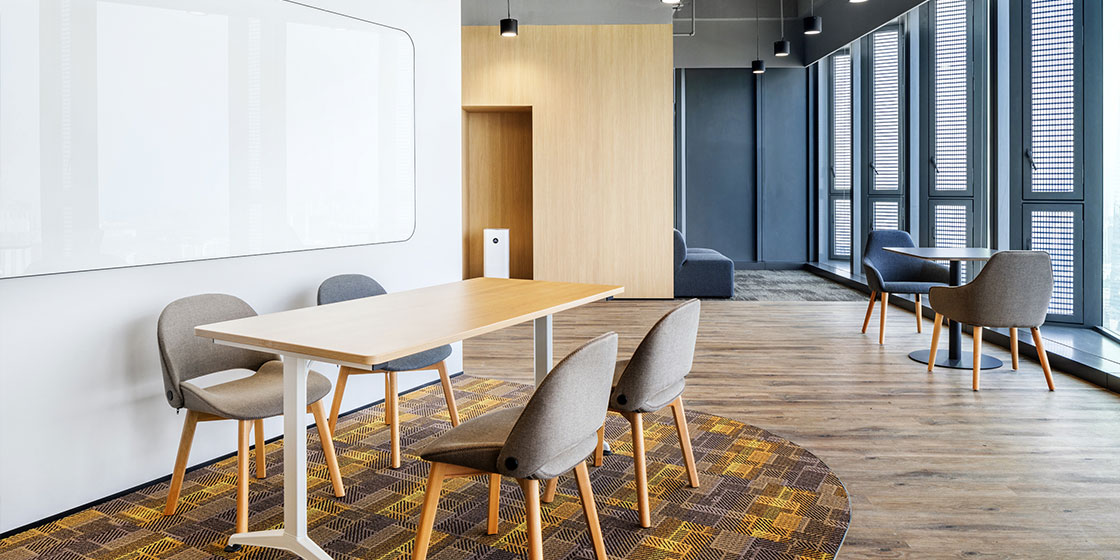 The walls are not only the partition of the common area, but also served as the writing whiteboard for groups to brainstorm project ideas and solutions.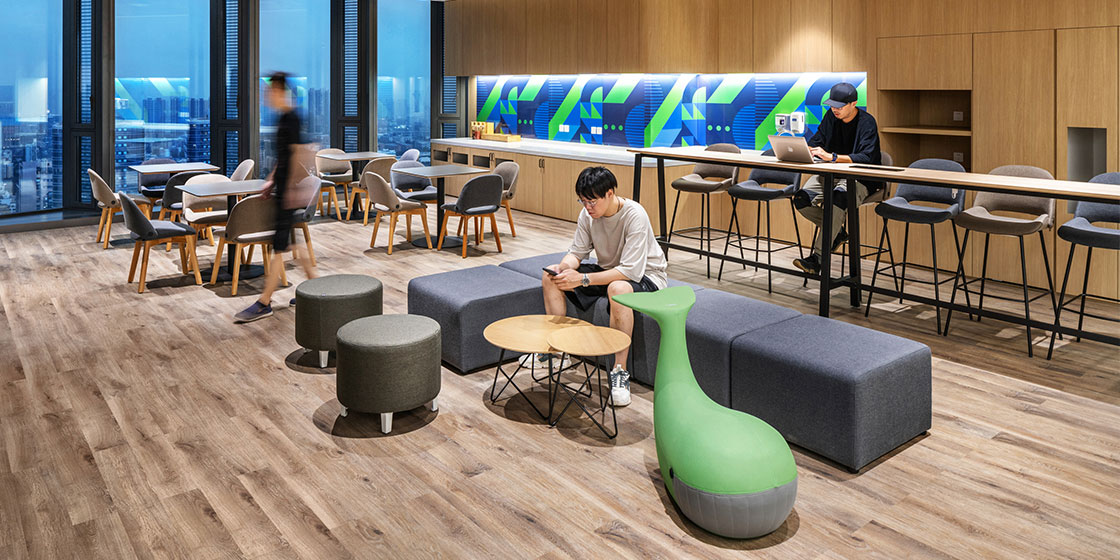 Sunon divided the entire leisure area into diverse sub-zones of various functions including catering zone, collaboration zone, and modular administrative zone to bring fresh and positive vibes.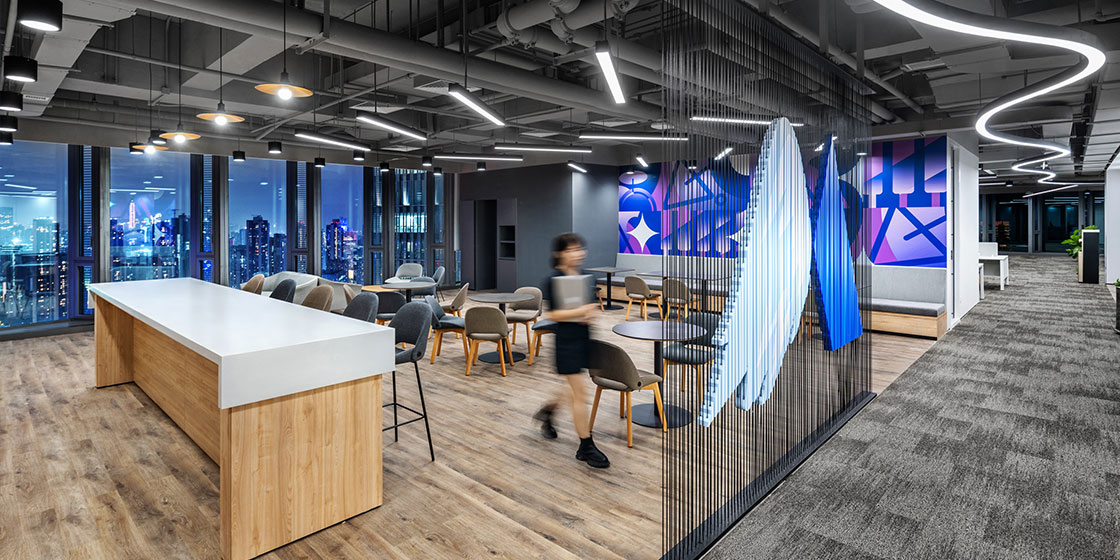 As the company is involved in the music industry, we've also added music-related ornaments for TME on their transparent walls to offer the whole working area an immersive entertainment experience.
If you're interested in customizing your workspace, please contact us.