We are on the cusp of a major transformation of the entire concept of "the office." Today, a lot of companies are going to a more open work environment with reduced square footage for the workstation. As workspace accommodation models have evolved – from shared desks, work from home and distributed workplaces to activity-based working – the concept of 'third space' has gained traction.
Within this highly competitive landscape, the workplace can be a strategic asset that distinguishes an organization as an exceptional employer. There has been much discussion within the workspace industry during recent years around the value and effectiveness of the "third space". Now, as the return to offices becomes a reality for more people, the question about its place in the world of work is in focus once more.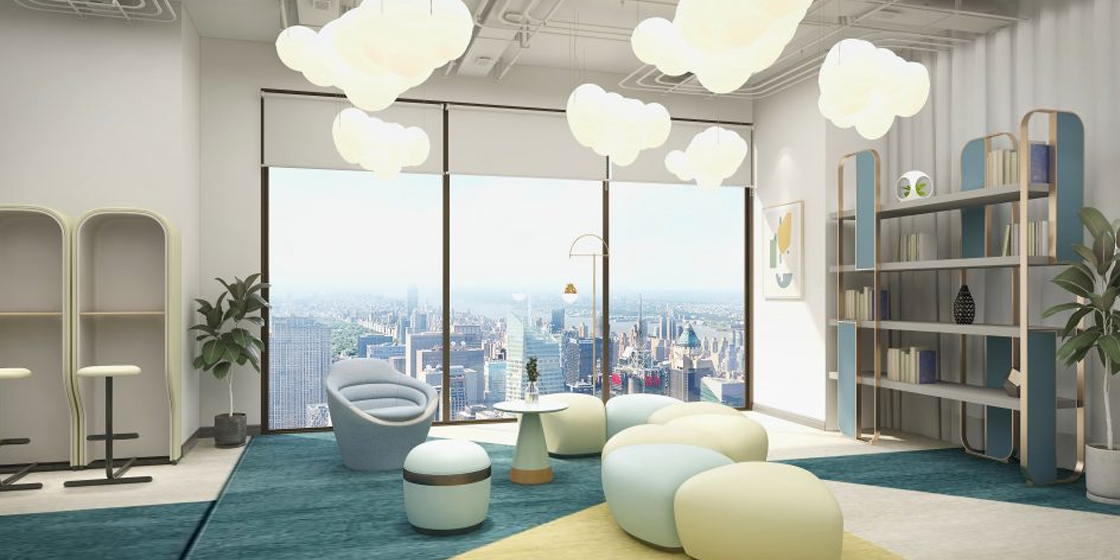 What is a Third Space?
The name "third space" describes the third, of three spaces where people perform work. The third space concept first emerged in 1989 in Ray Oldenburg's influential book The Great Good Place. He refers to 'first space' as being one's home, 'second space' as the workplace, where people spend much of their time earning a living, and 'third space' was likely to be informal meeting places and community centres. According to Oldenburg, a true third space should be:
Welcoming and comfortable

Highly accessible and proximate to users

Free or inexpensive

Having the facility of food and beverages

Habitually congregated by regulars, supporting both old and new friendships.
If we apply the same concept of the "third space" in the context of a workplace, then the first space is a personal workspace such as a workstation or private office. The "second space" is usually a large meeting space like a conference room or training centre. The "third space" is an unassigned destination that allows employees to escape the monotony of a desk, collaborate, and benefit from a change of scenery and informal spaces.
Not only does it provide a change of scenery, but also, it's a welcoming place where people can meet, work, or unwind – independently or in collaboration. Or they can simply stop by at odd hours and recharge their batteries with Wi-Fi and a hot drink.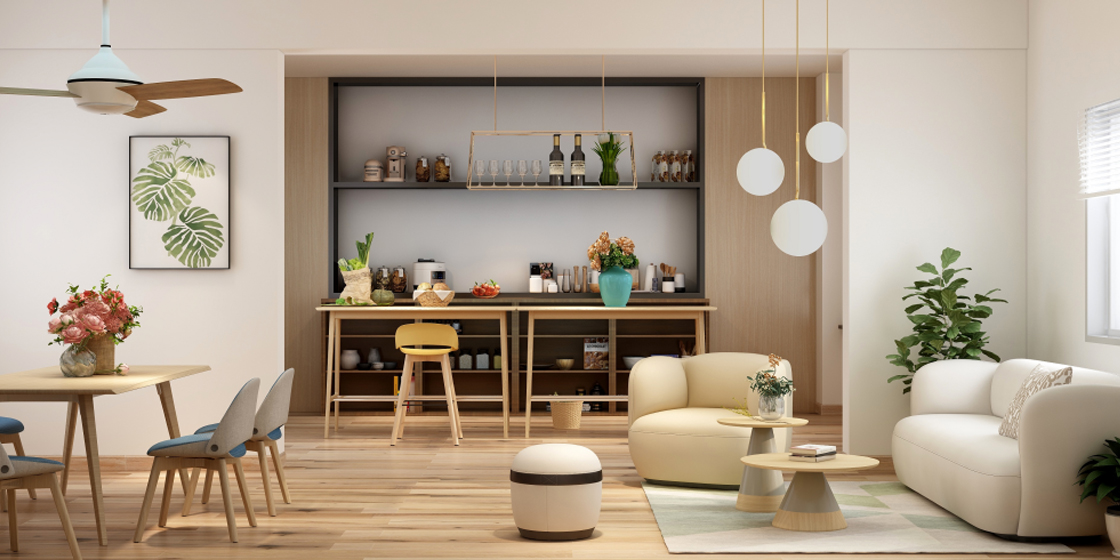 Employee sentiments about the workplace
Many studies and surveys have shown how people react to their offices and what are they looking for. Most frequent terms workers use to describe their office environments are "standard", "plain" and "dull". Workers are also looking to combat boring offices and favouring healthy workspaces that provide a change of pace. Here are a few things they are looking for:
Designated collaborative spaces play a bigger role for inspiration than productivity.

Lounge areas the 4th most interesting features in an office. The first 3 were natural light, private spaces and standing desks.

One thing that employees look for is fresh foods. This was valued more than having a gym onsite.

Having a well-stocked break room leads to happier employees.

They feel more productive after a break.
Why do you need a third space?
It can accommodate for the workspace design expectations across generations, from cubicles to standing desks to nap pods. A third space can be a place of refuge for someone working in a busy open office. This additional space can include many amenities like game rooms, gyms, or kitchens, giving workers the ability to rest and restore their brainpower in between getting work done. It is also a great space to host remote workers, as well as temporary workers. It can be transformed into an event space, a stage or storage room. With a flexible structure, it can be whatever you need it to be. With its lack of concrete design, a third space can be anything for anyone.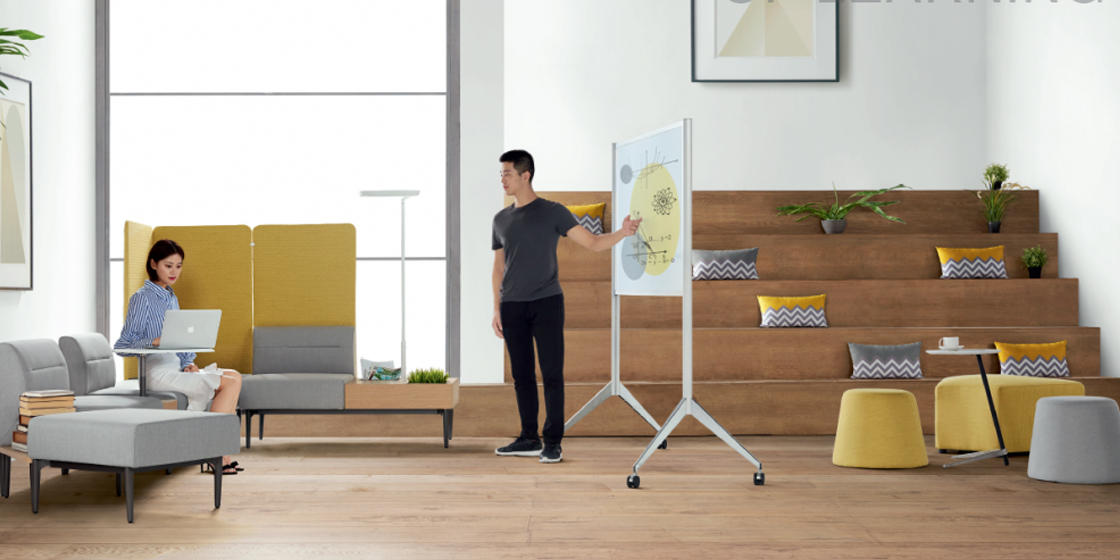 More Benefits of a Third space
The challenge for businesses is to create workspace environments which are conducive to staff being able to communicate effectively and work efficiently. They can design inspiring, agile and flexible workspaces which truly reflect the identity, values and culture of the organisation.
A third space can help workers harness their creative minds. Without the pressures or expectations of the office or home fogging their brains, workers can think and act freely in a third space. Here are a few benefits:
Increase in co-working with more effective interactions

Encouragement of ideation

More relaxed, inspiring working environment

Increased staff morale and motivation

Increases in productivity

Draw the best talent and encourage them to want to stay.

A better work-life balance.
Types of Third spaces
Collaborative
It offers flat spaces for meetings, areas for laptops and paperwork. It should let them physically group together to work on a common task or simply engage in a group conversation.
Productive
This space could include smaller unassigned desks designed for a specific task or lounge chairs with a tablet arm, ideal for laptops or tablets. These spaces could be open or enclosed for additional privacy.
Entertainment
Room to rest and reset. Your team needs a place to get their minds moving again. Try adding a ping-pong table, café bar, or social spaceways for them to gather and bond.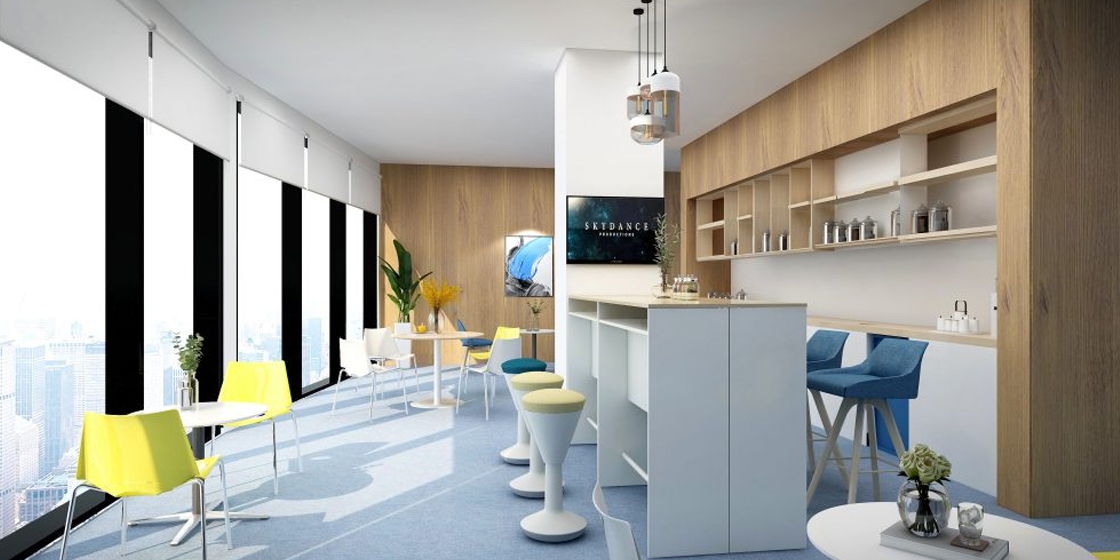 How to incorporate the Third space in the workplace?
A well-designed third space can accommodate a range of different functions in one location, increasing productivity and creativity by offering employees a range of different ways to work. Here are a few key points to consider:
The right furniture
Comfortable, inviting and contemporary furniture all play important roles. provide furniture that works appropriately so guests are able to sit upright and pain-free on their laptops for long periods of time. Flexible workspace items, like standing desks, give employees more choice in how they choose to work.
Mobility
The third space won't work if your employees are chained to their desks day in and day out. Allowing employees to work in other areas of the office aside from their desk will get those creative juices flowing, energize them and make them overall more productive employees.
Biophilia
Biophilia, landscape or nature views strongly impact productivity and behaviour. Living walls and natural light bring a sense of the outside into the work environment and helps boost mood, energy and productivity.
Variety of settings
A variety of spaces that allow employees to choose where they want to work that day based on the mode of work required. Inspiring workplaces support the unique roles, work styles, and personalities of each individual, and provide a range of space types, furnishings, and multi-functional common areas.
The Lounge
A comfortable lounge area with sofas, armchairs, coffee tables and maybe even a television. Not only will changing up the scenery foster a greater capacity for creativity, but it will also boost morale, giving employees a newfound enjoyment for their work.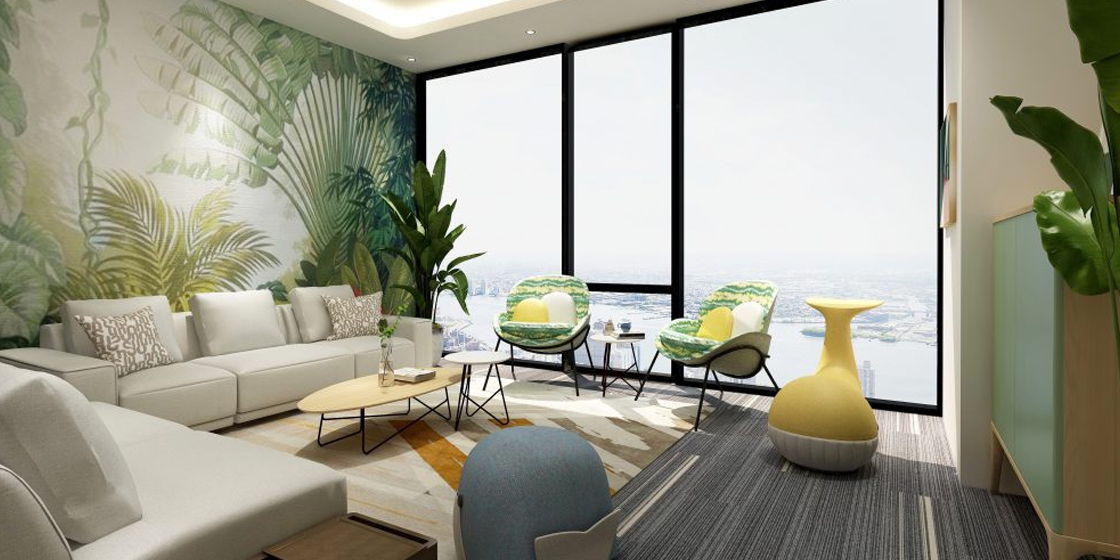 The Takeaway
Socializing at work helps build trust, encourage teamwork, and allows employees to work together more effectively. Humanizing the employee experience by offering dynamic, collaborative, and comfortable spaces should be a priority for businesses. The third space won't solve all your problems, but it can help boost productivity and meet the needs of a multi-generation and diverse workforce.