With the long-awaited return to work, creating smart workplaces has never been more important. Modern office design is changing and adapting to meet the demands of post-pandemic workplaces. People want to work in a setting that encourages creativity, cooperation, and communication while also lowering anxiety and stress levels. Corporate offices are changing in tandem with the movement in human physical, mental, and aesthetic requirements.
Here are 5 office design concepts to guide you to make the workplace an enjoyable place for employees to thrive.
Wellness focussed furniture
This design considers your employees' health and constraints, with the goal of reducing weariness and dissatisfaction throughout the workplace. An ergonomic office interior design idea focuses on providing employees with ergonomic chairs, sit-stand workstations, and exercise ball chairs that boost productivity by reducing stress and correcting posture. Mobile workstations are another useful tool since they encourage creativity and teamwork and may help anyone who is feeling unmotivated.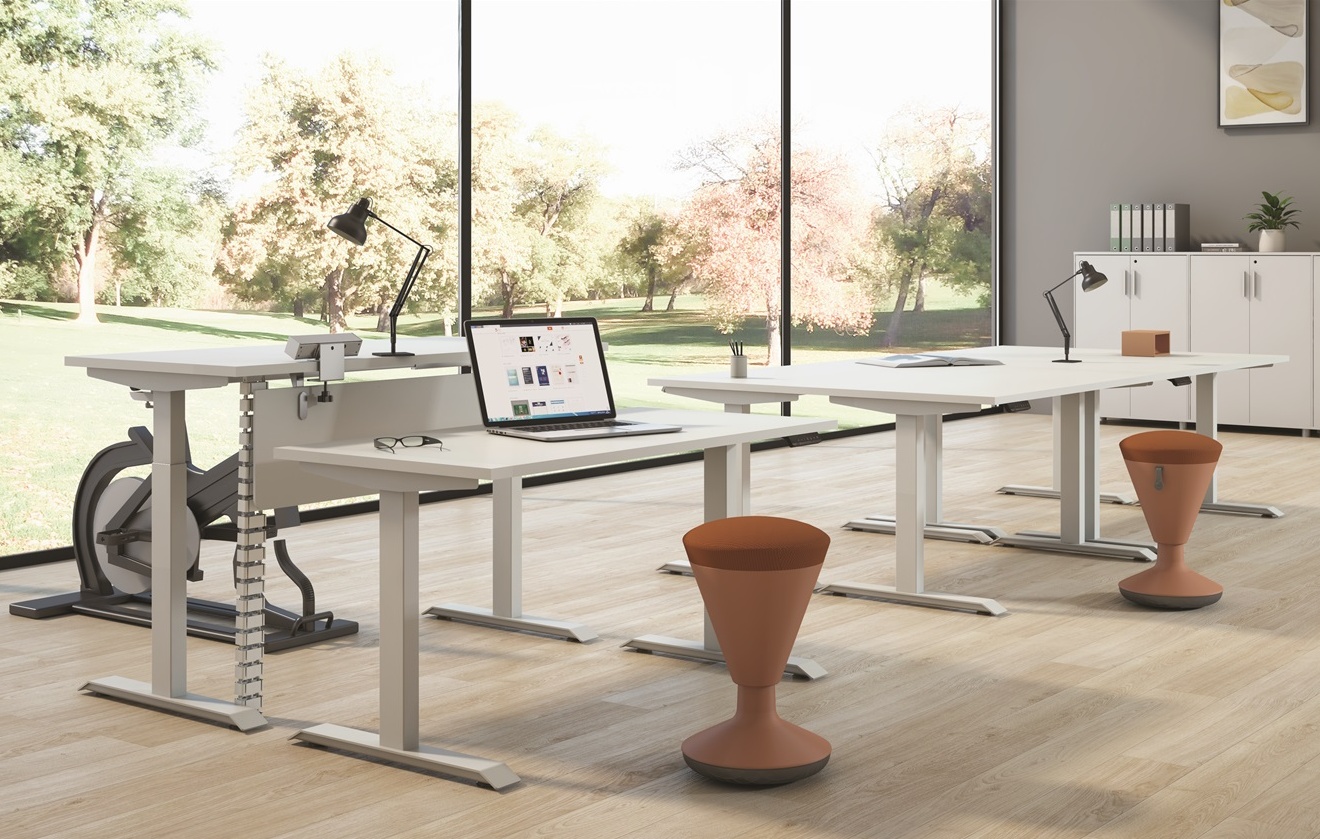 Activity-based working
The activity-based working idea aims to increase overall workplace productivity and happiness by allowing workers who undertake numerous jobs to work from any space in the office that best meets their needs. There are private, semi-private, and open workstations available. They're open, modular, and adaptable to a variety of work styles and jobs. The objective is to create enough space for everything so that workers never run out of room to do their tasks.
Here are a few examples of activity-based designs:
Multipurpose spaces: This workplace includes areas for collaboration and interaction such as conference rooms, huddle spaces, project rooms, and unassigned workstation seats.
Lounges: Sofas, armchairs, couches, coffee tables, and other lounge furniture are common. Private lounges are ideal for activities that demand focus.
Meeting Rooms: These can be of varied sizes and can accommodate a variety of persons. A meeting room for two or more persons might be set up in an enclosed space or lounge area.
Quiet zones: These are constructed and developed in such a way that outside noise and disturbances are kept at bay. These are designed for employees who wish to work without being distracted by outside noise.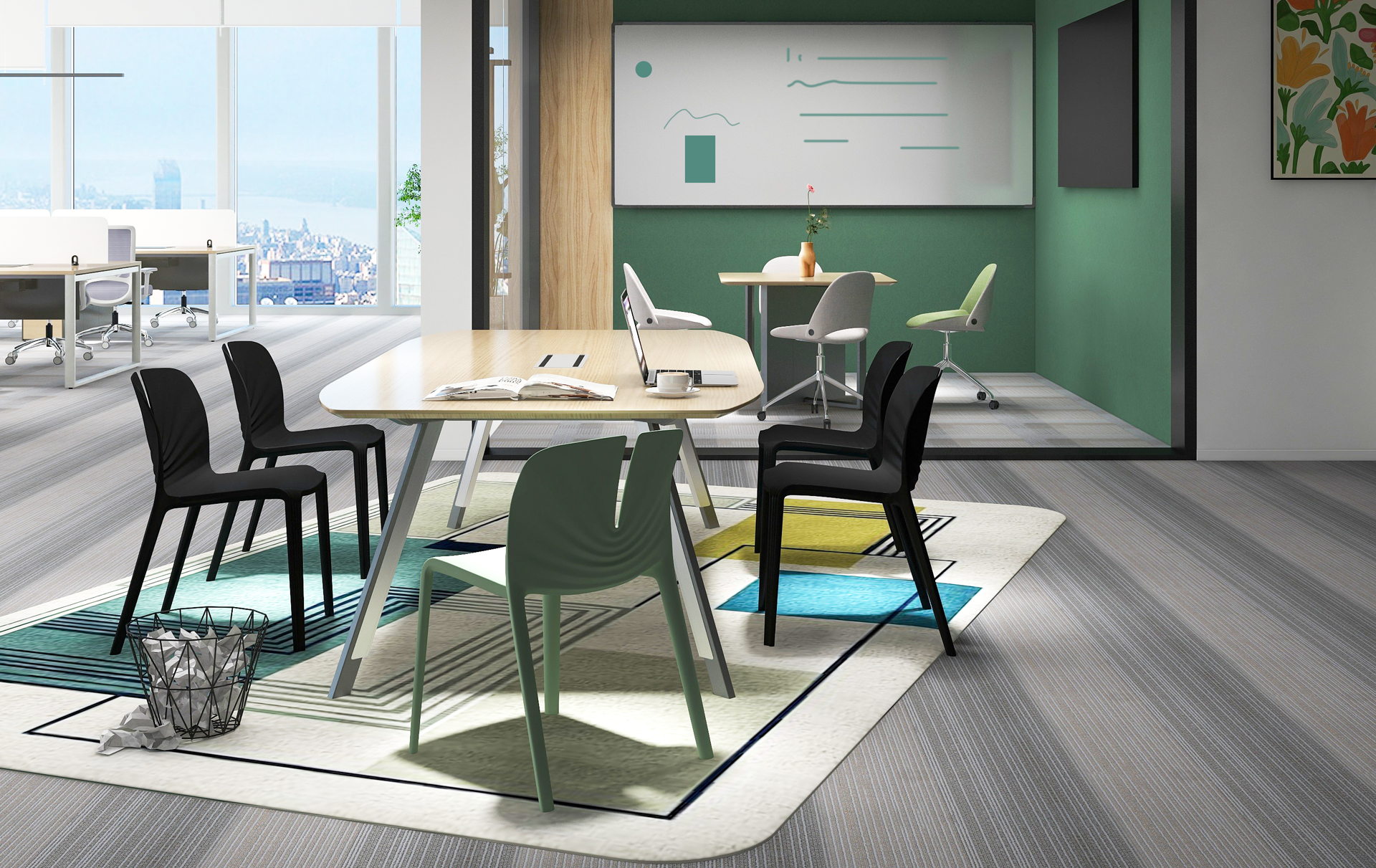 Nature-centered design
Also known as biophilic design, this initiative to reconnect people with the environment by bringing nature into the workplace, is a movement that's growing like wildfire. A green workplace has the capacity to improve employee morale, productivity, and wellbeing. Natural light, water features, plants, and vistas of gorgeous landscapes are used by interior designers to achieve this. Incorporating natural components into the workplace has been shown to boost cognitive function and lower stress, blood pressure, and heart rates.
Home-like design
In post-pandemic working, creating a setting that feels like home is a prominent office design idea. The goal of the home-like office interior design concept is to create a comfortable and stress-free work environment. Cozy rooms aren't just for relaxing; they may also be used for work. Group discussions can take place in a relaxed living room setting with couches, armchairs, and coffee tables. Consider colorful and inviting couches, terraces, coffee tables, and lounge places. Many workplaces with this design have modern aesthetics as well as fun features like swings, slides, and even ping-pong tables.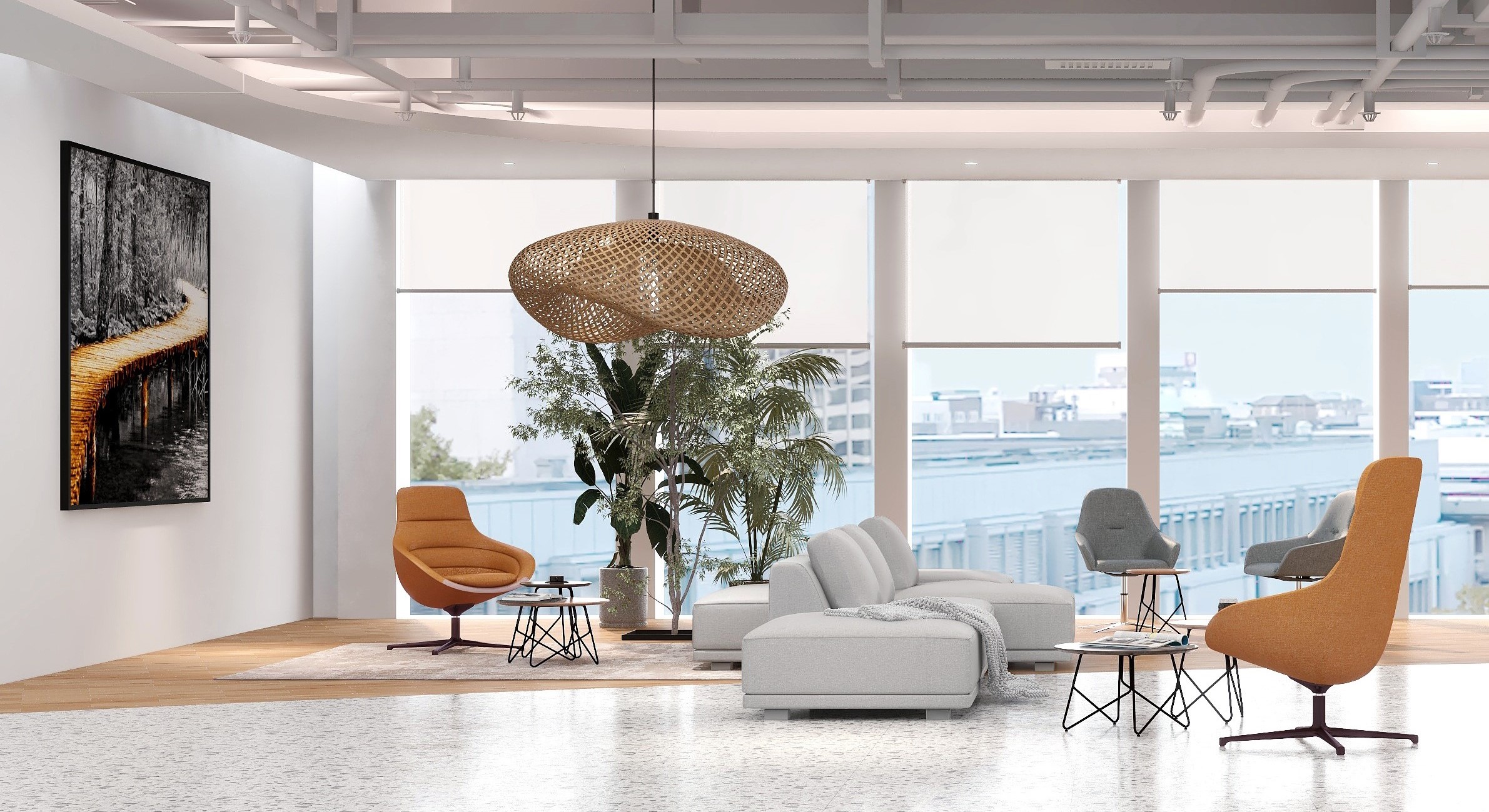 Industrial style design
This type of office interior design is inspired by old factories, warehouses, and other industrial areas. This kind of office usually has a large open area with exposed ceilings, exposed brick walls, and raw and untreated hardwood or concrete floors. Generally speaking, this design appears unfinished and unpolished. It is a bold move away from corporate luxury and has been described as unorthodox, unique, or outside the mainstream. Industrial office design appeals to a younger audience seeking to express their creativity and unorthodox ideas.