First impressions of the office matter, be it for clients, prospective talents, or business partners. As the saying goes, you only get one chance to make a good first impression and it has to count. It has been said that visitors form their opinions about a company within the first few seconds of arriving and it is more important for a customer-facing business. That's why the impression your reception area or lobby gives off could be a make-or-break experience for your clients and your future prospects.
The reception area really is the public face of your company. It is extremely important to ensure guests feel comfortable and welcomed while they are sitting in your space. But, it also needs to reflect your organization's unique character. In this new age of workplace, a traditional reception area isn't the right fit for the work culture. By choosing which feelings you want to evoke in your visitors through design, you'll distinguish yourself and stand out from the crowd. It can reflect who you are as a company and make your visitor's experience a memorable one.
In this article, we have put together 6 tips and design ideas for different office lobbies which would work for you and create a great first impression.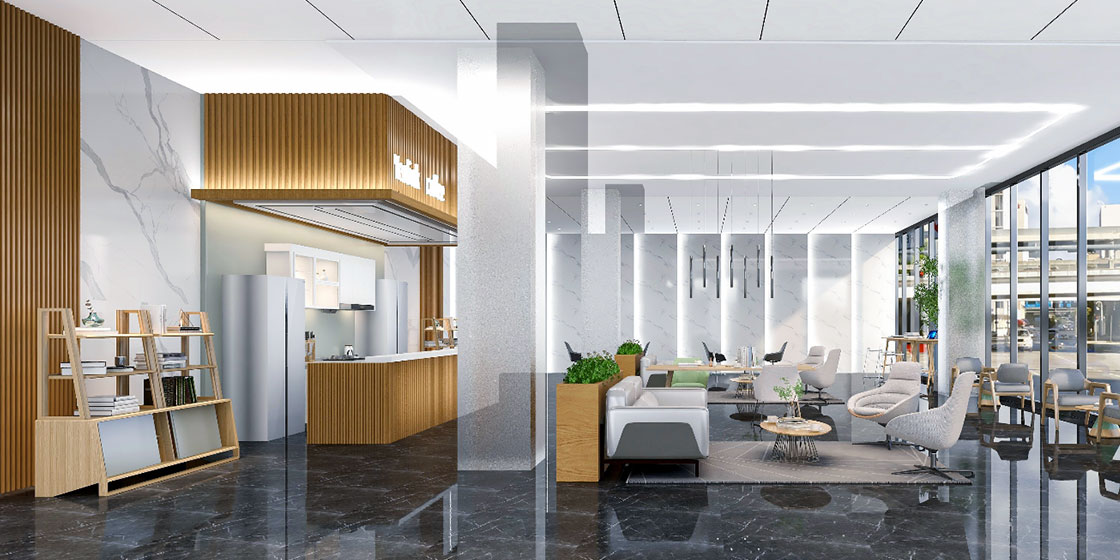 Make a bold statement
A signature art piece can be the perfect center of attention against a contrasting visual backdrop to create the 'wow' factor. Bespoke reception desks are a great option if you are looking to make an individual statement that is unique to you and your brand. Digital wall art, wall graphics, innovative lighting, and accessories can all be effective in creating the right look and feel for your brand in the lobby.
Functionality and easy navigation
An easy layout that visitors won't have trouble navigating is key. Have signage that directs visitors to the reception desk, and make ample room for disabled access. Make sure that the elevators, bathrooms, and other common destinations are clearly marked. It's important to make it comfortable with enough seating and open spaces based on the daily traffic. Keep clear lines for movement between the entrance, reception desk, elevators, and other important destinations. A beautiful lobby is pointless if it's not functional.
Brand message
Besides comfort and practicality, the lobby should reflect your brand and its core values. Brand imagery (e.g., logo, photographs, and signage) can instantly connect visitors to a brand, and the decor and color palette should match the brand aesthetic. Try displaying examples of your company's products or incorporating your products and brand story into the design. Think carefully about the message you want your reception area to convey to visitors. Use the opportunity to show visitors what your brand is all about.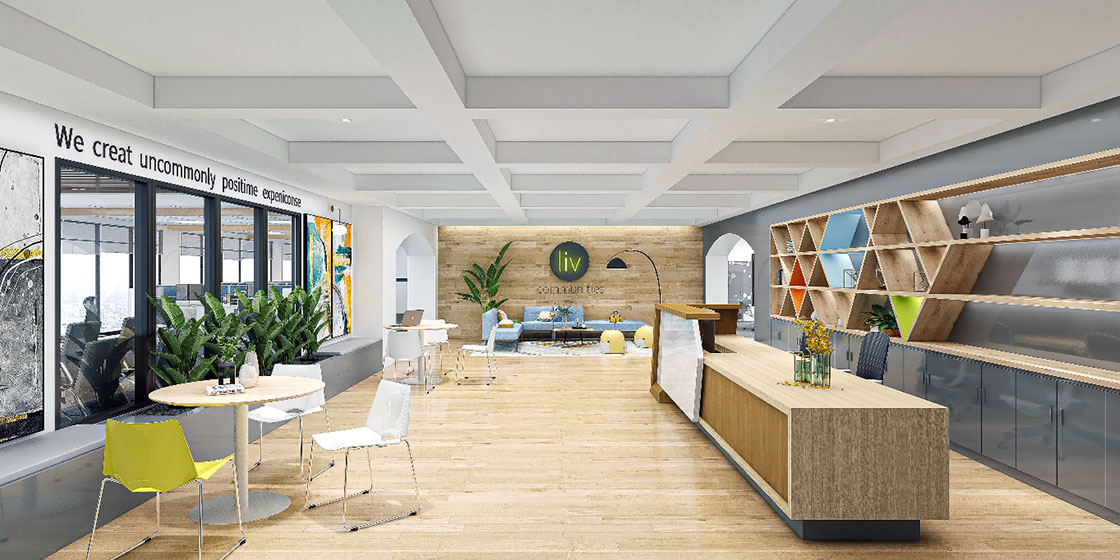 A social space
The design and function of an office lobby have evolved with time to become a multi-purpose space. Many companies use the lobby as a place for people to socialize, make plans, and prepare for the workday. The same lobby can contain individual desks, group meeting areas, and even event spaces. It can also be an "in-between" space where people—visitors and employees alike—can "touch down" for a few minutes, It's best to treat a lobby as a workspace and shared social space and design it accordingly.
Humanistic and Home-like
Embrace the relaxed vibe of a living room, and translate it into warm, inviting lobbies for your visitors. These spaces really do feel like a place where friends and colleagues would hang out over coffee and drinks. Place comfortable couches and lounge seating close together for a friendly feeling. Including biophilic design elements like plants and natural light will elevate the lobby into a healthier space.
Hospitality Experience at work
How about office lobbies that look and feel like a coffee shop or a hotel? Nothing says more inviting! Hospitality design inspirations for an office lobby can transform it into a place that feels fancy yet personable. Elements like the availability of food and beverage, Wi-Fi, and electrical outlets further improve the lobby experience. It could be a coffee house-library hybrid with interesting reading material and places where people can sit and chat.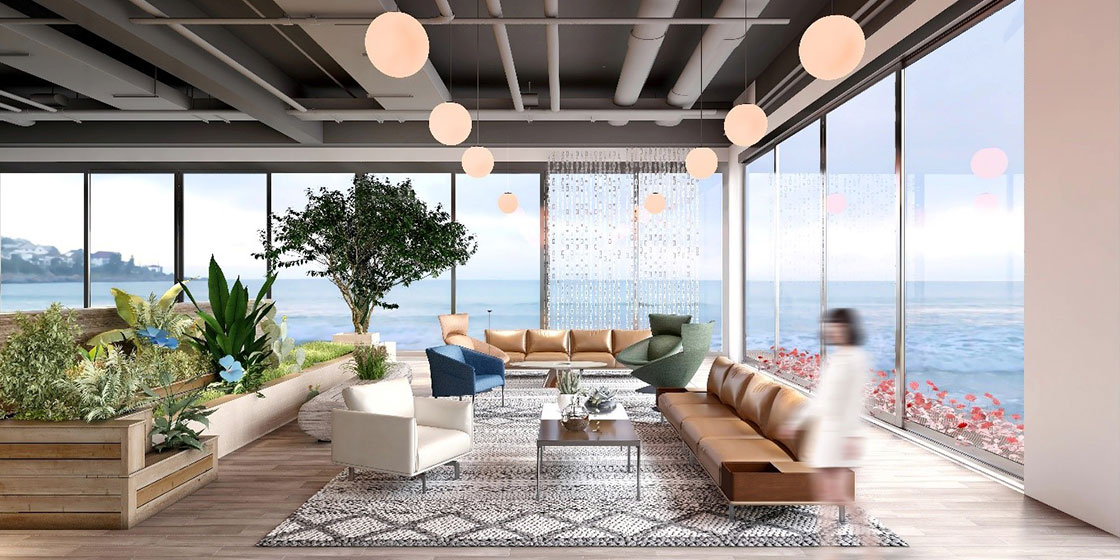 The Takeaway
The "Perfect" Office Lobby makes your guests feel welcome and it's important to send out the right brand message. Today's companies are willing to experiment with unconventional office reception area design that really captures their brand identity and culture. With the right furniture, décor, and amenities, your reception space can be much more than just a waiting area and be an impactful, work-friendly lobby that your visitors won't soon forget.