Balance is the key. As responsible citizens of the world, we must include environmentally friendly concepts and practices in all facets of our lives. In today's time, more and more businesses have become more willing to work with commercial interior designers to create a greener, more sustainable environments. Not only do business leaders want an office that is multi-functional and efficient, but also a space that is energy efficient and leaves a smaller carbon footprint on the world. Sustainability has become a key component in corporate development.
Sustainable design not only focuses on saving energy and natural resources, but also on increasing the well-being of the employees, adding to their comfort, boosting their productivity, and improving the quality of their lives. Focusing on green practices may even attract customers who prefer to do business with companies that are eco-friendly.
In this article, we take a closer look at sustainable office design and the benefits of a sustainable workplace, including energy expenditure and increased productivity.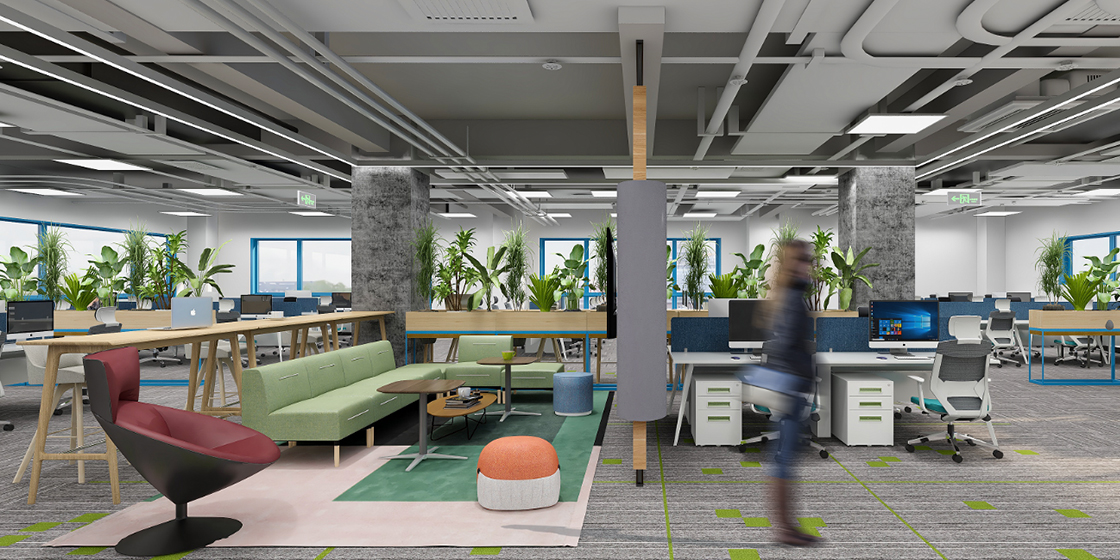 What are the benefits of a sustainable workplace?
Sustainable design is also referred to as environmentally conscious or responsible design. Using this concept, the purpose is to reduce the overall ecological footprint of an office during and after the construction phase. With an eye for the future, an eco-friendly workspace must be able to function, look current and sustain itself for years to come. There are many benefits to greener office spaces, and this results in a trend that sets the tone for sustainable design and practices.
1. Reduced energy bills
Following the sustainable design, guidelines allow for a considerable decrease in energy bills by taking advantage of renewable energy. Companies may initially need to invest in solar panels, wind turbines, or additional natural lighting. Installing energy-efficient equipment and changing company policies to encourage zero-waste operations can reduce operational expenses.
2. Employee satisfaction
By providing a more pleasant work environment for employees, one can increase their morale and satisfaction levels. Exposure to natural elements improves mood and access to fresh air reduces depression rates. Research shows that employees who work in a space where they are surrounded by living plants are significantly happier in their workplace. Many reports also found that the inclusion of green office elements led to an increase in creativity as well.
3. Physical and mental wellbeing
Stress is one of the biggest workplace negatives that impact overall employee health. By using green design elements, offices can be transformed into healthy spaces. Natural light and clean air have a positive effect on physical performance and well-being. Certain types of plants clean the air and make it healthier for every worker. Over time non-toxic and environmentally friendly furniture and cause no harm to human health.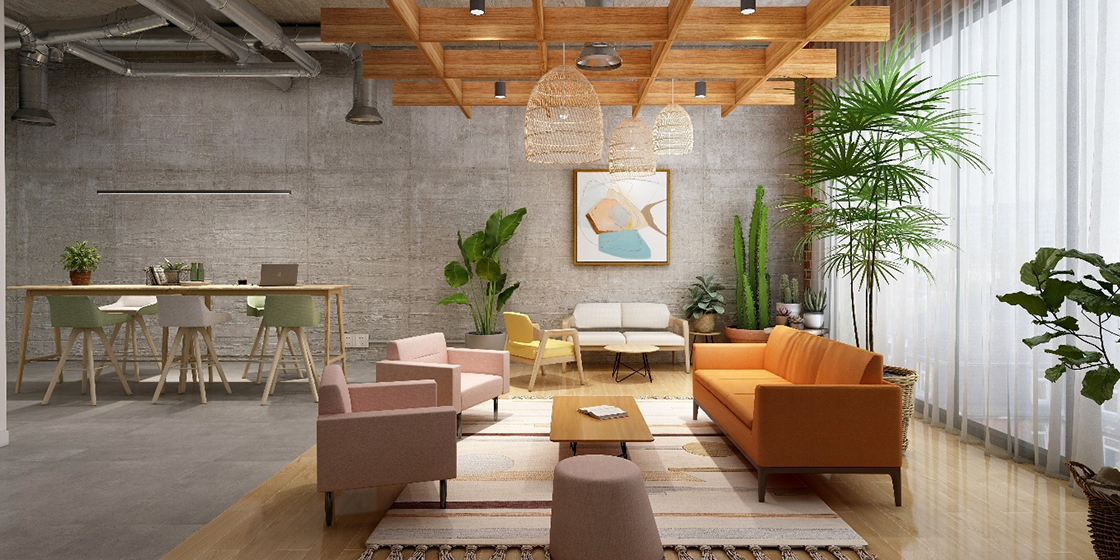 4. Increased productivity
Research shows that Green office designs increase worker productivity. Greener offices have the capacity to improve the thought processing, problem-solving, and decision-making abilities of employees, which can have a huge effect on productivity.
5. Superior comfort
Greener workspaces increase the levels of comfort and likeability. When employees feel more comfortable in the office, they tend to be less irritable, less distracted, more likely to be able to maintain concentration for prolonged periods of time, and, therefore, more likely to produce better results.
6. Improved reputation
Employees and customers expect companies to take a stand on environmental issues and work to make the world a better place. Environmentally responsible companies get an edge over the competitors and attract more business and talent. Job hunters often choose the "company that cares" over a higher salary. According to experts, employees who are satisfied with their job and the workplace remain loyal to the company.
7. Reduced absenteeism
Research suggests that there are major opportunities to cut absenteeism, by reducing instances of illness, which is important for overall productivity. This is where greener workspaces have the advantage. Green-certified office buildings experience an average reduction in sickness-related absences and save a lot of money for the company.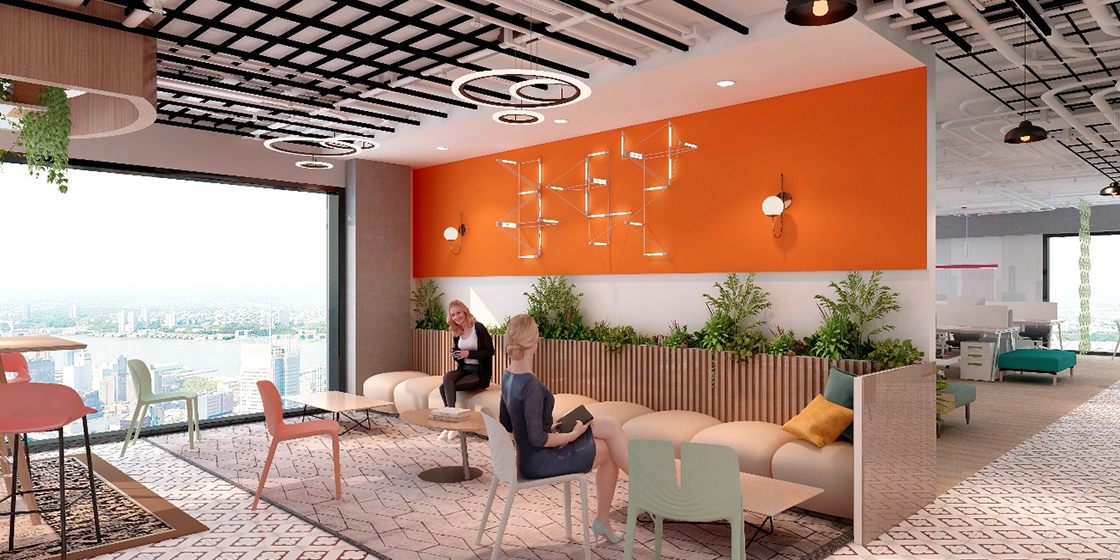 Conclusion
Several companies have adopted this new way of providing a healthy and happy working environment to their employees. It pays to engineer your business environment in a way that's good for both the planet and your bottom line. To sum it up, a sustainable workplace design save energy, saves money, saves the planet, and makes people happier, healthier, and more productive.