Minimalist design has become increasingly popular in the last few years, and industrial design is a great blend of minimalist and functional elements. This trendy alternative design concept for offices has been associated with brave and bold, innovative, and organic organizations.
In the last decade, businesses and start-ups started looking at industrial spaces and warehouses as viable options for their offices. Architects and designers began converting them into functional, spacious, and oftentimes beautiful workplaces. This type of design is an excellent choice for contemporary workplaces and offers a strong yet simple aesthetic. The industrial and urban design theme is becoming hugely popular and it appears to be here to stay.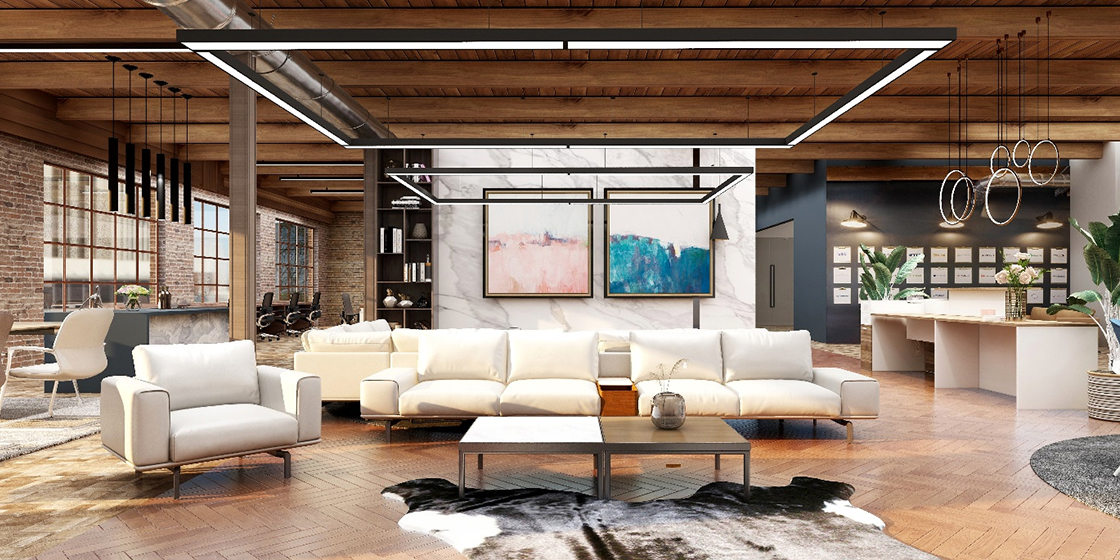 What is Industrial Office Design?
The design philosophy for commercial and office spaces takes inspiration from environments such as workshops, factories, and warehouses. It is the idea of combining wood with metal, utilitarian with chic, and a symbiosis of form and function. It uses simplistic materials to elevate a barren space into comfortable and productive workspaces. Building façade, exposed pipes, and concealed structures are now proudly exposed to give a raw and edgy look. These spaces come with a plethora of benefits such as ample floor space and savings on rent and take careful planning and professional execution.
Ideas for your industrial-style office
When you want to create a sleek and modern workplace, there are a few trend ideas to consider for an industrial design aesthetic.
1. More natural light
Studies have shown that natural light in the office boosts employee well-being and productivity. In order to create an office space that employees actually want to spend time in, you'll need to maximize the inflow of natural light. Particularly for a warehouse, with few bigger windows and few skylights, you'll be amazed by the immediate transformation.
2. Wood and metal
Incorporate extra raw wood elements into your industrial office design. A combination of wood and metal surfaces is showcased in almost every industrial design. The beautiful interplay of earthy wood and smooth metal is the new industrial chic.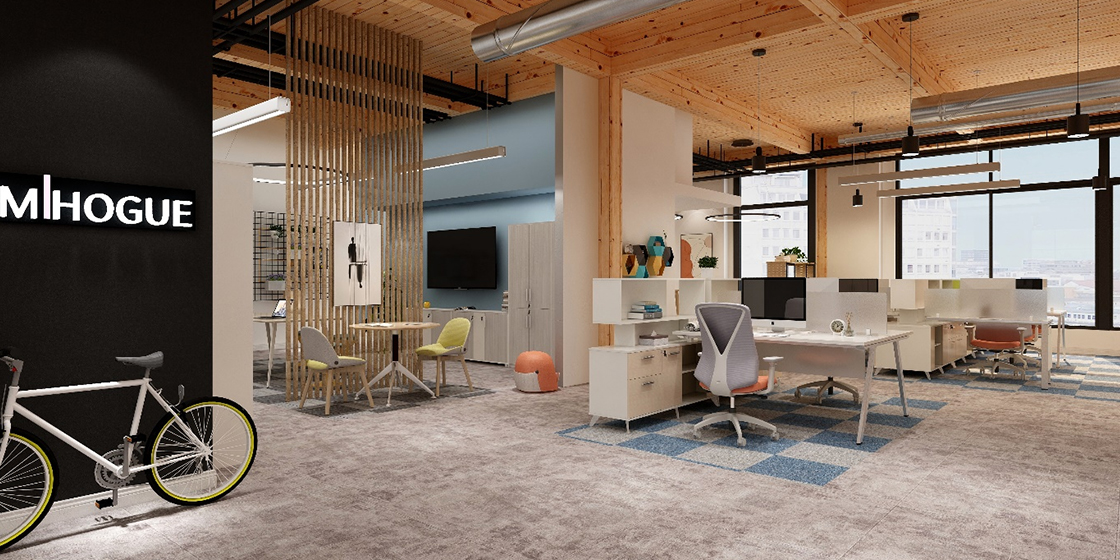 3. Go Green
Studies prove that greenery in the workspace can boost employee productivity and creativity and improve air quality. By incorporating a variety of plants in your layout, you can offset the industrial materials present in your space such as concrete and steel, providing your employees and clients with a welcoming and aesthetically pleasing environment.
4. Brick and concrete
Bricks and concrete features such as eye-catching accent walls are appealing to the eyes. Concrete can be polished to a high gloss or left matte or unfinished for a more rustic appeal. With industrial interior design, these can become amazing features when space is re-styled.
5. Neutral colors
The industrial design emphasizes the raw look, so a neutral color palette is more suitable. It's best to keep the walls unpainted or done in neutral colors such as white or gray. Warm and neutral colors can bring some coziness and pops of bright colors can be used for an accent wall or a piece of furniture.
6. More open and warm spaces
Plenty of open space is a must with this style, which makes it an ideal choice for collaborative workspaces and lounge areas. Plush couches, scatter cushions, rugs and even bean bags are great choices. The right furniture can be beautifully blended with an industrial-style office.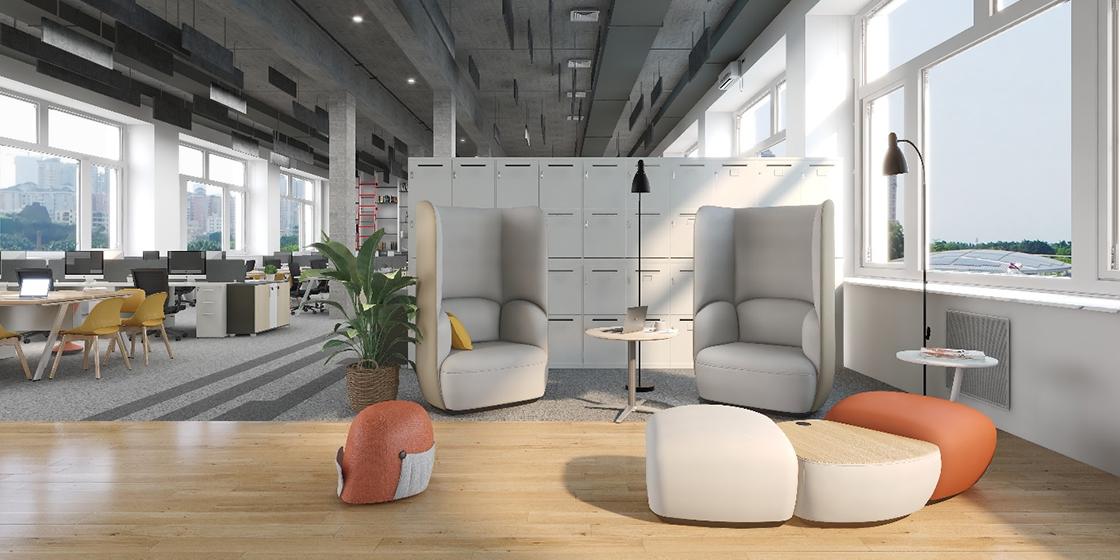 7. Noise factor
Big open areas without materials to absorb the sound can potentially leave people unable to concentrate and without any privacy. Acoustic furniture and panels can all do wonders for sound absorption. Adding elements like wood, plants, and rugs can help keep the sound down as well.
The Takeaway
Flexibility is the key. The industrial-style office design can be conceptualized in many forms. There is no perfect design. Like any other office design, proper planning can make a big difference. As per your budget and your requirements, you can create your desired industrial-style modern office