The pandemic has changed work and the office forever. What does the future of the office look like? The new normal is known as 'hybrid offices' where team members alternate their time between remote working and office working. There is a need to reinvent our offices if we want employees to return. Our offices have to adapt to new needs, behavioral and environmental changes, and productivity demands.
Open-plan offices that are free-flowing and have airy workspaces for employees to move through are becoming increasingly popular. Innovative office design and technology will improve workplace safety, productivity, and the general well-being of employees. Current trends in office design focus on safety and comfort but design elements like functionality, sustainability, and aesthetics will continue to dominate in 2022 and beyond.
What can we expect to see when it comes to office design trends in 2022? We invite you to explore the top office design trends for the coming year.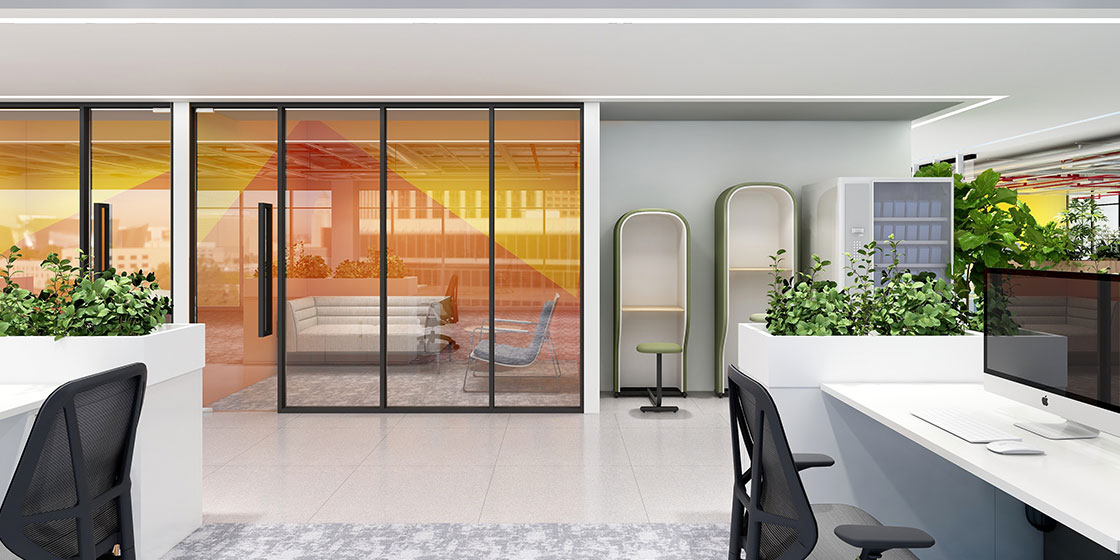 Outdoor spaces
Having a private terrace, courtyard, or rooftop garden is surely a luxury for many companies and office spaces. We will be seeing outdoor spaces go from a "nice to have" to a "must-have" in some cases. For organizations, having a well-designed outdoor space will be a differentiating factor for prospective employees. The awareness of the health and wellness benefits from contact with nature, a concept known as biophilia, is going to be at the center of designing offices.
Collaboration for hybrid teams
Hybrid offices will be the epicenter of collaboration, culture, and innovative thinking. Future offices will have to be designed to support in-person and remote collaboration and inspire creativity. In many cases, employees will work from home and only come into the office when they need to collaborate with others. Offices need to have different kinds of spaces to support flexibility, functionality, and employee well-being.
The feeling of "home" at work
There is no place like home and more and more office managers and designers are recognizing that. 'Resimercial design' talks about the merge of homely comforts into the office design. Comfort can come from any number of things, from softer materials and furniture to rounder shapes. Residential elements such as comfortable sofas, plush carpets, soft lighting features in common spaces, and artworks are displayed throughout the office. Natural lighting, soft colors, and cozy furniture are introduced in offices to help their employees feel warm, welcome, and safe.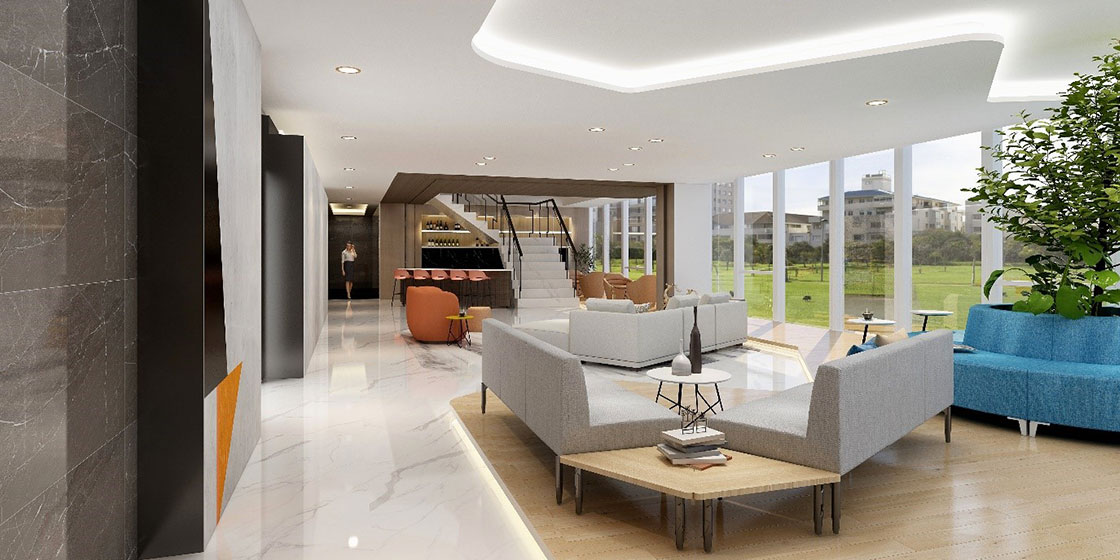 Sustainable materials
The environmental impact of materials matters to Millennials and Gen Zers, and that would impact their preference for organizations they want to be associated with. A responsible company will have an upper hand in attracting new talent. Hence, businesses will choose eco-conscious manufacturers that use products from sustainable materials and are carbon neutral. Businesses may also start to investigate methods of improving their energy efficiency.
Non-working spaces
There should be spaces dedicated to not working, such as relaxation and meditation rooms, gyms, and game rooms where people can socialize and work on their physical and mental wellness, and facilitate the 'live and work' mentality. More offices are looking for fitness and food concepts as a benefit to employees working there. If the office offers something more than just a place to work, it will encourage more people to come in.
Neutrals with a pop of color
Neutrals will never go out of style. In this age of minimalism, using lighter colors with a mixture of greys, beige and neutrals will continue to be the most popular color palette. Softer colors like khaki, light browns, and soft blues remind people of nature, boosting their moods and productivity levels. For a pop of color, take a look at your company's brand colors to choose the perfect accent.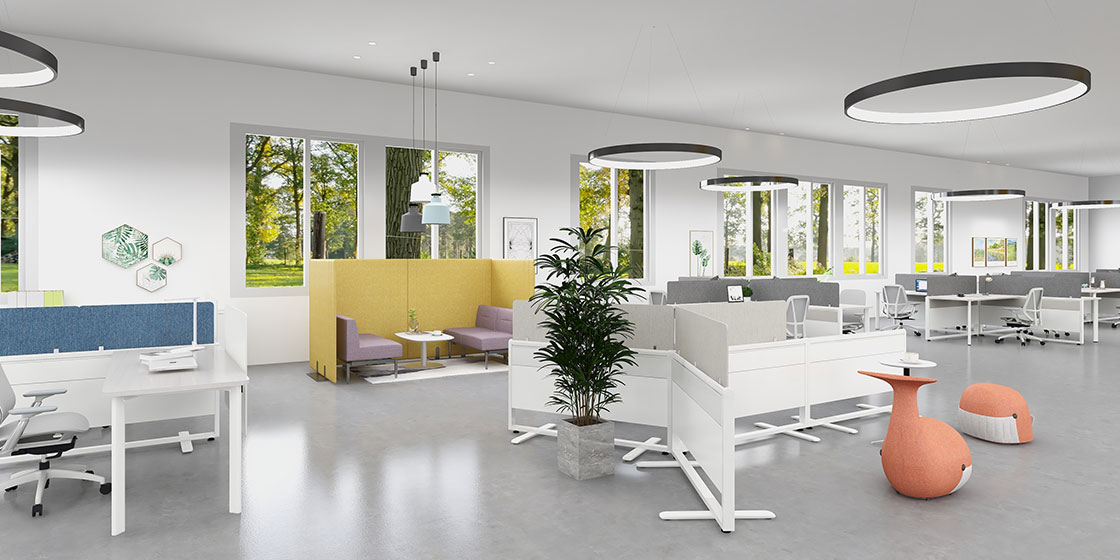 Multi-functional and flexible spaces
Employees want to feel empowered at their workspaces, so a good office space will have the flexibility for different types of working. The goal of a flexible workspace is options. Businesses will need to make spaces that give workers the freedom and flexibility to choose where and how they want to work based on the task they are trying to complete. Having multi-functional spaces with movable dividing spaces gives employees the ability to try their hand at a multitude of tasks at any given point in time Companies are now opting to have their workers congregate in one shared space to inspire creative thinking and collaboration like a coworking space.
The takeaway


In 2022 and beyond, the focus will be to create workplaces that are more inviting for workers returning to the office. To sum it up, office spaces will be more sustainable, incorporate design elements from homes, prioritize comfort, and work for both remote and in-person workers alike. We all need a healthy and happy place to work. The workplace is changing, and it's definitely for the better!