Creating an executive office requires careful considerations and meticulous planning. A new office concept has emerged in modern interior design with the aim of improving workspaces to meet the demands of today's leaders. Private offices must offer the top management a space that prioritizes appearance and productivity in equal measure. A premium look doesn't serve the purpose unless space is designed for efficiency based on the user's needs.
The modern-day private offices must support the work style and daily habits of the leaders. It is supposed to make a solid impression on business partners and prospective clients. Merging the attributes of practicality, branding, and welcoming nature of the space would be the ideal solution. Executive office spaces are designed to accommodate managerial needs and are used to analyze, organize and manage the actions of the company. It should be a combination of style and ergonomics so that they stay in the place that is ideal for negotiations and important exchanges of ideas.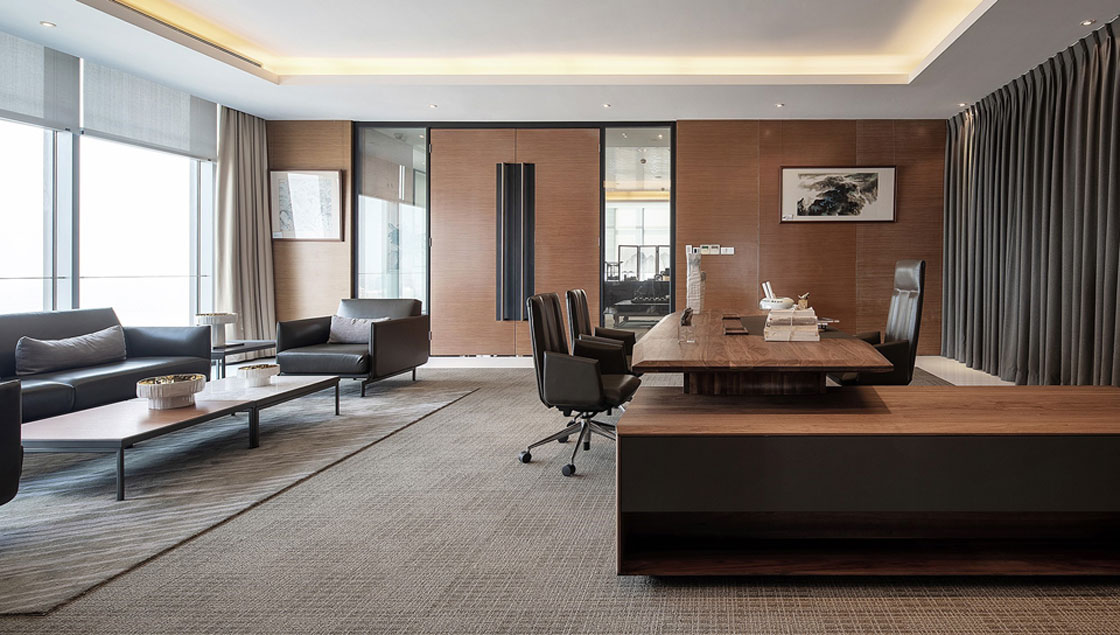 Key things to consider
The approach is slightly different than other parts of the office. To ensure that the leaders' work environments are productive, efficient, and optimized for success, let us discuss the key aspects of designing the executive space in the office plan:
Strategic Location
If it is far away from the rest of the team, then leaders might find themselves out of the loop in the office routine. On the other hand, executive offices right in the middle of a big, collaborative workspace might not be a good idea. Hence, it's important to select a strategic location that would be accessible, yet slightly set apart from the hustle-and-bustle of the main hub.
Functionality
Most executive spaces are designed with the most sophisticated furniture or avant-garde design elements, but functionality should always come first. An executive office usually is more than an individual working space. It also has various functions such as a small meeting room (1– 4 people), a corner filled with assorted electronic equipment, or even a corner to relax and take a break. It would be effective to create separate zones for each activity and identify the functional furniture pieces that best fit each one of them.
Ergonomic Furniture
First off, an ergonomic desk and chair is the heart and soul of the executive office. Therefore, the furniture must adapt to the different dynamics and uses you require, both present and future. Executive office needs multiple supporting furniture beside ergonomic chair and suitable desk. They will need plush sofa, table and chairs for small meeting, bookshelves and special files storage. A specialized shelf can also be provided to put personal items and mementos. All of this furniture must meet an ideal layout to encourage the work of an executive.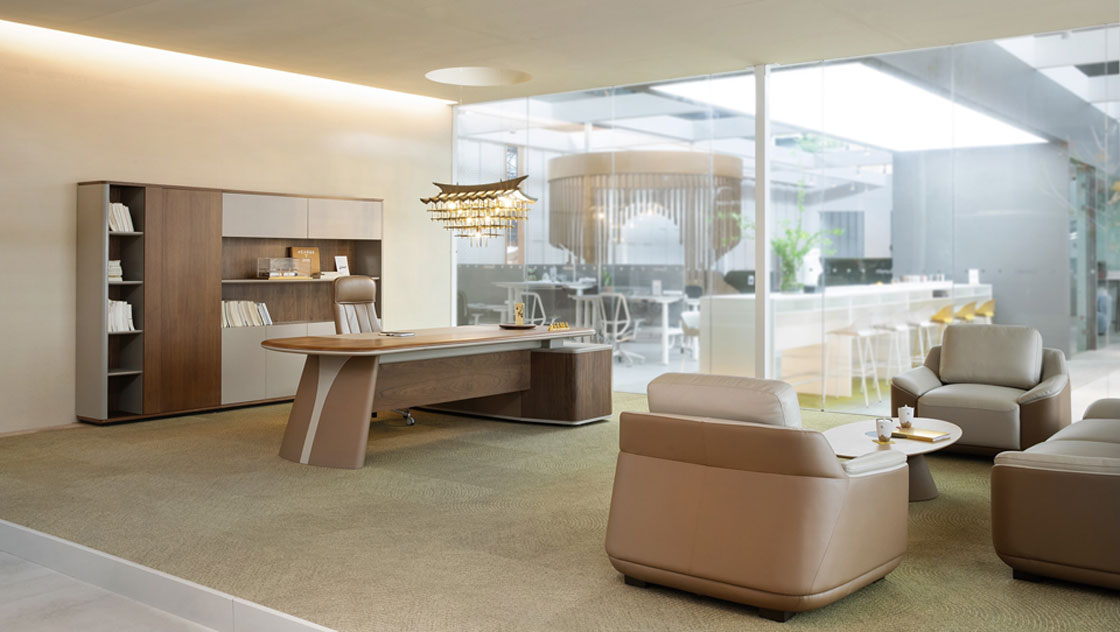 Natural Light
Reports suggests that the average executive works more than twice as much as their non-executive colleagues. To keep your talented leaders from burning out and do their best work, install big windows that allows more natural sunlight into the office. Research shows that natural light helps in reducing stress and increase productivity.
Align with brand values
The office should echo brand's values and embody everything the company stands for. In other words, an executive office is the pinnacle of branding via corporate design. Celebrate company's culture and mission with unique design and décor. For instance, if your business prides itself on being cutting-edge and sustainable, then you could add eco-friendly elements to your executive office, such as plants, recycled appliances, and environmentally friendly light bulbs.
Matching material
It is important to create a harmonious look and feel of the space which matches the entire office. This consideration leads us in finding the suitable material. It is best to use similar material, color, and treatment that matches with other working spaces and use more elegant material which creates exclusivity in the executive office.
Personalization
Executive spaces get the luxury of personalization and the opportunities are limitless. Each element must be coherent because it is a unique space that must combine the status and personality of the executive. There are leaders who embrace fun and vibrancy and you can use playful and colourful furniture to make things more interesting. Finally, executives might want to deliver personal touches and follow their specific preferences. They should have a say in how the office will be designed.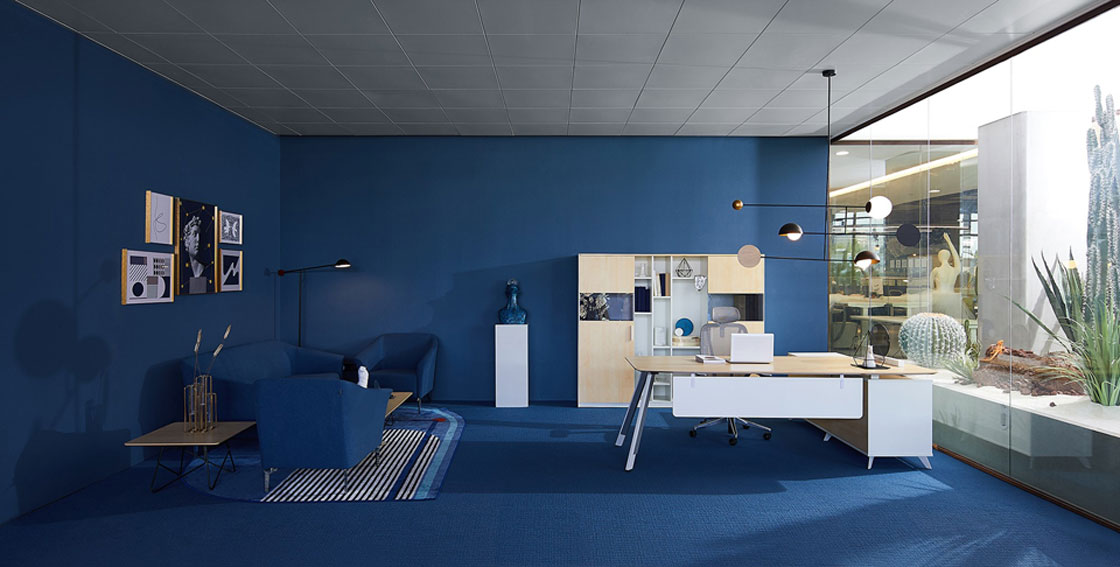 The Takeaway
A great-looking private office is practically ineffective if it does not enable executives to get the work done. It is important to blend prime functionality with visual appeal. An executive office should speak volumes about the business and reflects the executive's personality. With the right workplace design, it shines brightly as the center of attraction of the branded office environment.