Our surroundings and environment are big influencing factors for the state of our minds and our quality of work at the office. A good workplace environment has a positive impact on productivity and employee engagement. It is not just a place of work anymore, but a place to feel welcome and comfortable. Work environments really matter and offices should be an exciting space for employees.
A positive work environment can be vital to the overall performance of a business. organizations are competing for the same talent and definitely, a creative, more inviting workspace will get a preference among people. Successful organizations are creating work environments that attract new employees, make existing employees happier and more productive, and foster collaboration.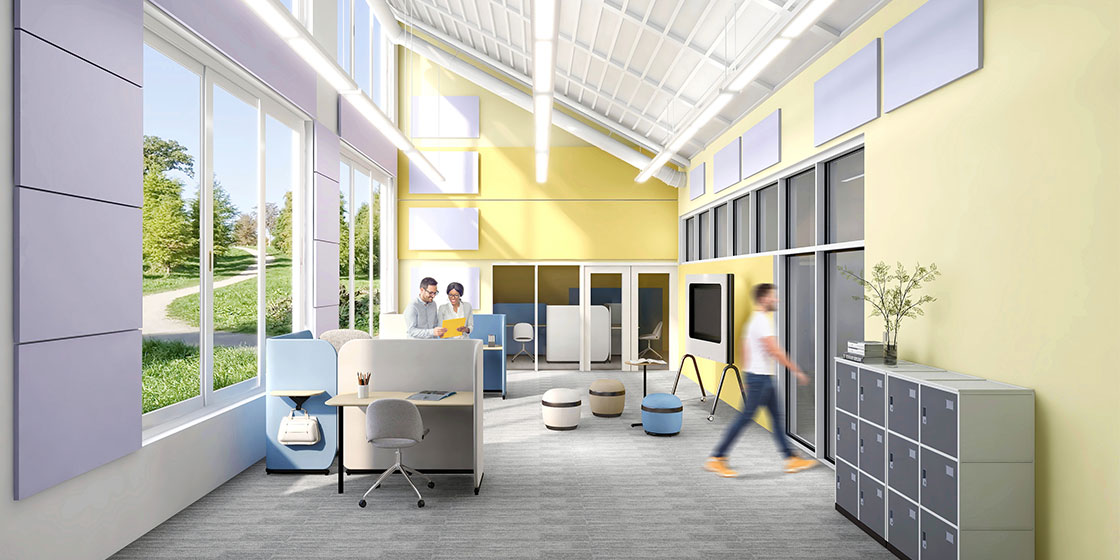 Useful Ideas for improving your workplace environment
How can we make better workplaces? Here are 8 tips and ideas to ponder upon to revamp your work environment, attract/retain talent and build a culture that will help your business thrive.
Consider staff and listen
While revamping the workspace or creating a new office space, it is important to consider staff needs carefully. Make time to consult with employees about their expectations, but also make sure staff generally feel they are able to share ideas they may have. While in most cases cost, space, and customer requirements are the deciding factors, but other considerations like proximity, amenities, and accessibility make a space pleasant and inviting. Every office environment should be people-centric.
Focus on wellbeing
The health of your employees is primarily related to the condition and offerings of the workplace. From ergonomic chairs to promoting movement throughout the day, incorporating employee wellness into workplace design benefits them as well as the company. Healthy employees are in better moods and are focused and more productive. Brighter spaces with natural light and open workstations help energize employees and reduce fatigue. You can start with small steps like offering healthy foods, walking meetings, standing desks, wellness activities, employee wellness apps, etc.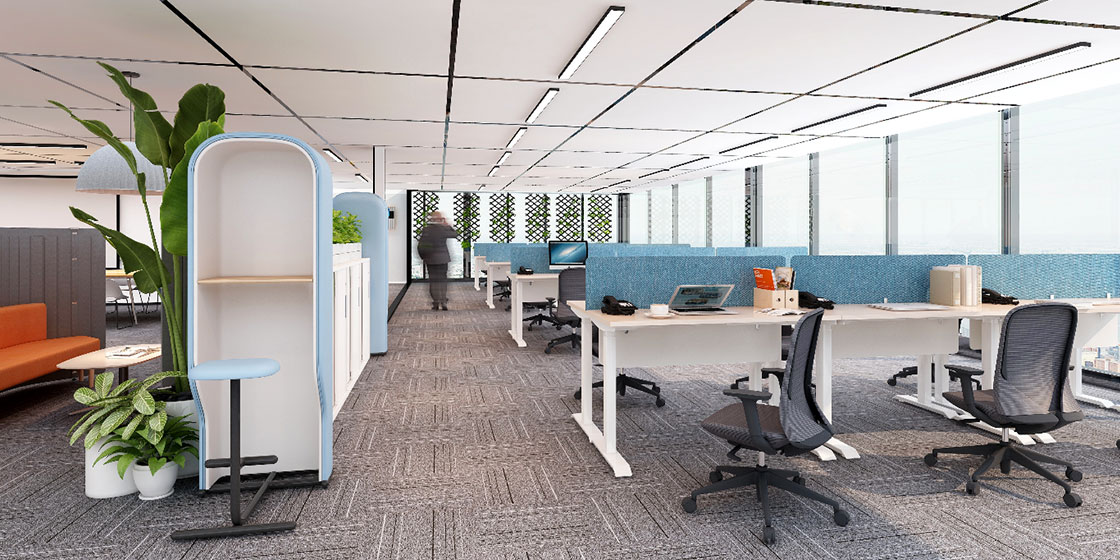 Give people choices
Be it remote work or flexible workspaces, more choice means higher employee satisfaction. It should be a place where people want to be in. A variety of workspace choices empowers employees to make their own decisions and choose what best suits their work styles. Collaboration areas give employees a chance to meet in small groups for team tasks. Quiet rooms are for workers who need to focus in order to complete heads-down tasks. Breakout zones are designed to allow employees to relax and refuel, by stepping away from the hustle and bustle of the office.
Eco-friendly spaces
Green and sustainable workplaces are often considered expensive and are not prioritized. But, today's businesses are understanding the advantages for the long run. Energy-efficient alternatives such as laying off the thermostat, going paperless, maximizing natural light, green commuting have little to no cost after the initial expenses. Taking a stand for green initiatives also adds to the brand image for the employees and the stakeholders.
Allow desk personalization
Support your employees by encouraging each employee to personalize their workstations with pictures, plants of their own, memorabilia, or some creative pieces of artwork. When we customize our space, we feel more of a sense of pride and belonging and that extends to everything we do at work. It is one of the easiest ways to improve workplace environment conditions for your employees.
Align design with culture
Companies should focus more on creating a collaborative work environment that facilitates two-way communication and open-door culture. Design features and amenities work best when a company's culture and values support it. Creating a sense of community with the help of design is one of the best ways a company can build a positive culture.
Encourage work-life balance
Businesses should adopt a work environment that helps employees achieve a healthy work-life balance. Allow employees to choose their own schedules and that will inspire them to work smarter and waste less time. Flexible timing leads to greater staff loyalty and satisfaction levels, resulting again in higher productivity and better staff retention.
More social interactions
Teams with more social interactions tend to work better together, be happier and collaborate more effectively. Team-building activities and regular informal get together can build relationships that make the workplace a happier environment. Communal spaces can help build better rapport and team cohesion. A change of pace is fun—and fun makes people happy and relaxed!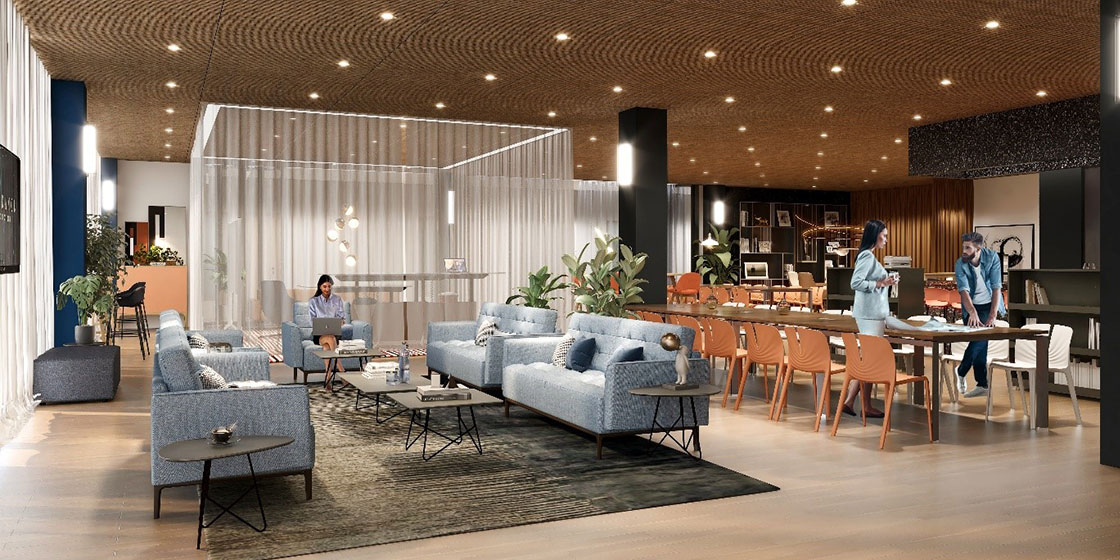 The Takeaway
There is no one-size-fits-all solution. Try to identify areas that need improvement and ask employees for their inputs. Few simple changes can make a world of difference for your employees. A positive work environment is more likely to inspire employees to work better and prosper in the office.