Office chairs are one of the vital parts of any workspace. If you work in an office and sit for long hours, you need a chair that's comfortable and helps you stay productive. If someone isn't comfortable, they're going to be focused entirely on how uncomfortable they are, which will affect their morale, focus, and mood. No employer would want that.
One of the most important aspects of a chair is the material. Chair backrests are constructed from a large variety of materials, including leather, faux leather, mesh, vinyl, wood, fabric, and plastic. Depending on the budget, type of work and general office environment, a certain type of office chair material may be more or less suited to you.
It's recommended to choose materials that can withstand ongoing use, and last for a long period of time. That's why we are taking a closer look at the pros and cons of the most popular types of materials for office chairs and the various attributes to look out for.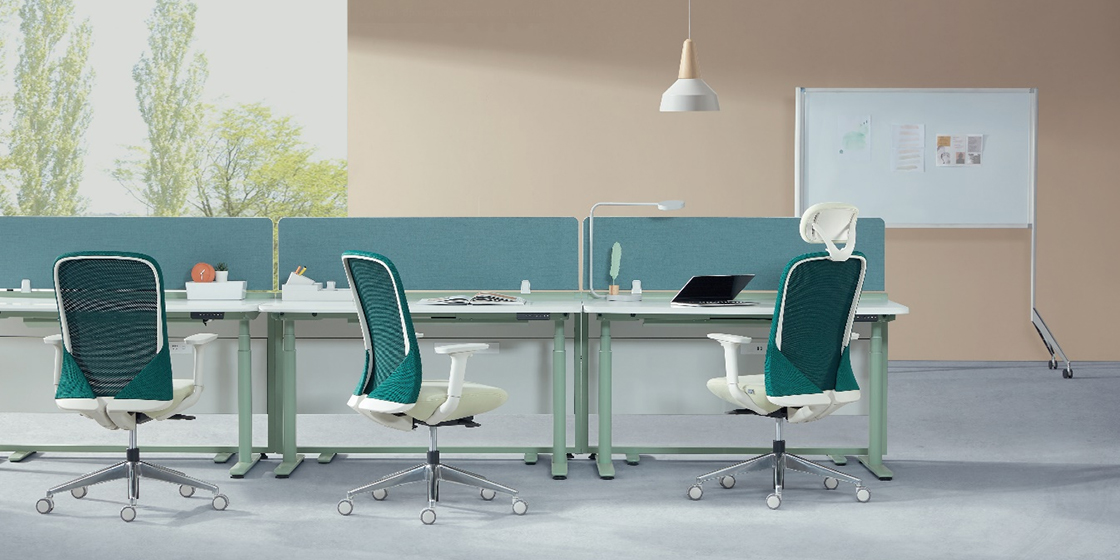 Aveza Mesh Chair
The touch and feel
Different types of materials will feel different on your skin. Materials such as mesh and fabric are more likely to feel rougher compared to leather and plastic. Whereas, leather and faux leather are more likely to feel stickier with long periods of sitting. Taking some time to research particular types of computer chairs or to try them in person, is a good way to clear the doubts.
Support and Comfort
Support for your back is the most important benefit of any chair. Wooden and plastic backrests may not be the softest options in the world. Mesh type of backrest is known to form to your body, providing support exactly where you need it the most. Fabric with foam or fluff will be softer but may flatten out over time meaning you will have to get a new chair.
Durability
Of all the material types listed above, the wood type is the one that will last the longest but it is not suitable for an office task chair. Leather, faux leather, and vinyl are all known to wear and crack over time. Fabric will last but stains are difficult to remove. A lower quality mesh will stretch itself out much quicker than higher quality mesh. So, it's better to choose a higher quality mesh chair.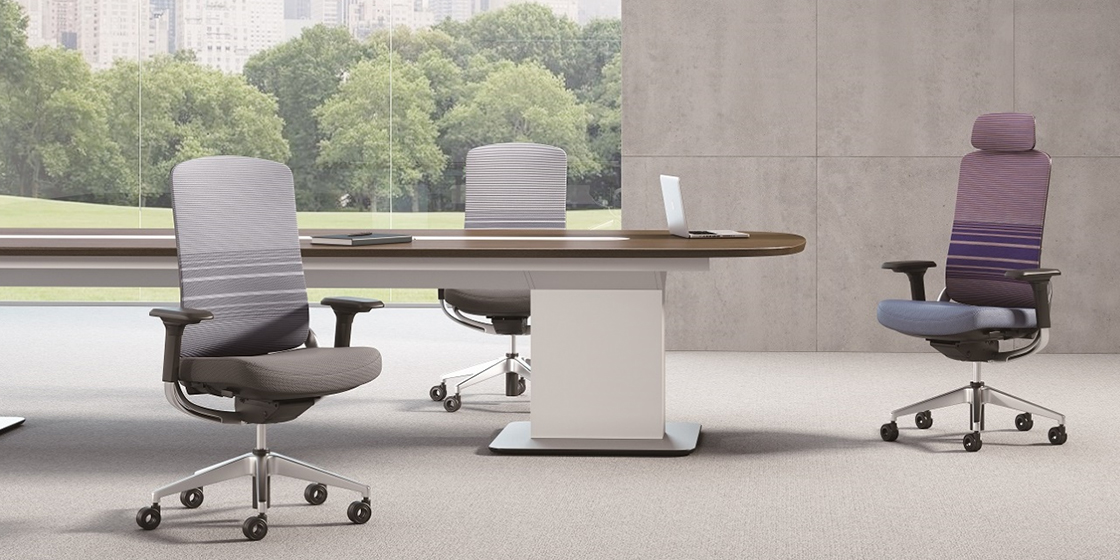 Hip Mesh Chair
Maintenance
Wood and plastic are the easiest to clean. Leather and faux leather are easy to clean unless there are little grooves that may collect dust and spills. Mesh over a cushion is difficult to clean because of the small grooves. Fabric is the hardest to clean particularly for stains and spills. As the fabric can't be removed in many chairs, it's better to choose dark colors which will cover up stains.
The Pros and Cons of Chair Materials
You have to check out different materials to choose from, and making the right decision is vital. Let's talk about the pros and cons of the main types of chair materials, and make your own decision, based on the needs of your workplace, and your staff.
Mesh Office Chairs
Out of all the chairs, mesh chairs are more ergonomic and provide much more options for adjustability.
Pros:
· Breathable material
· Comfortable and better support
· Cost-effective
· Modern and trendy designs
Cons:
· Not as luxurious as leather
· Not as many colors as the fabric
· Prone to stretching
Fabric Office Chair
Before Mesh chairs were introduced, the fabric was the most popular option for office chairs.
Pros:
· Lots of color options
· Comfortable
· Budget chair
Cons:
· Lack of airflow to the back
· Harder to clean
· Not durable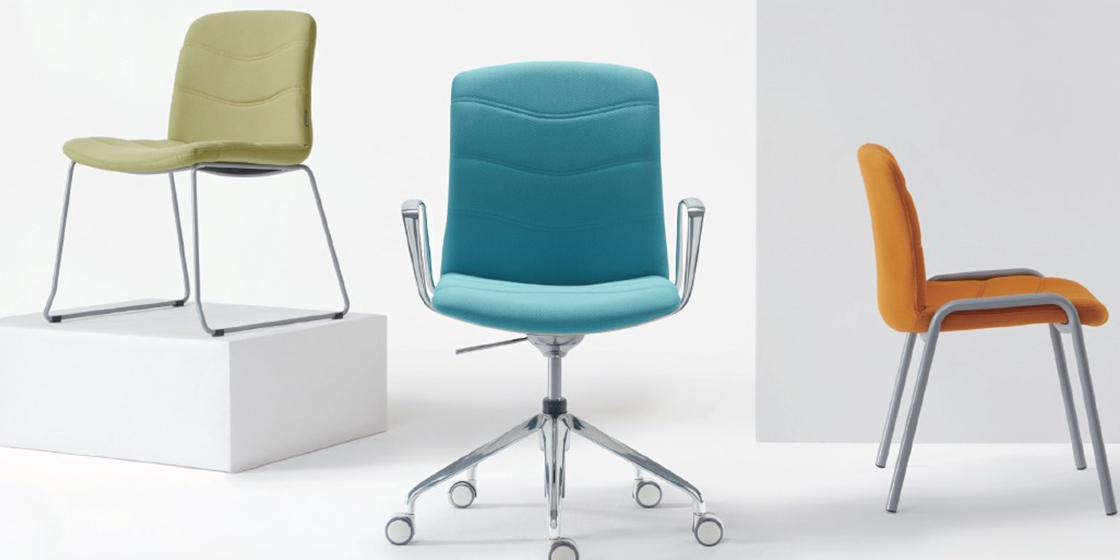 Rachel Fabric Chair
Leather office chair
Leather chairs are premium and are mostly used by top executives.
Pros:
· Premium finish and Aesthetic appeal
· Easy to clean
· High back for extra comfort
Cons:
· Expensive
· Low breathability
· Requires more care
Vinyl Office Chair
Vinyl is a plastic-type chair that is durable and a low-cost option.
Pros:
· Easy to maintain
· Cost-effective
· Robust
Cons:
· Least comfortable
· Looks cheap
· Lack of breathability
The material you choose for your office chair may seem like a small thing, but it can be just as important as the office furniture. Factors like budget, style, office environment, comfort, and durability will help you narrow down your choices. Before you make a choice you need to evaluate the pros and cons based on your office requirements.
Mesh Chair fulfills most of the above-mentioned needs and is the best bet for a desk chair. By choosing the right material, you'll have a high-quality office chair that will make the employees feel comfortable and be productive.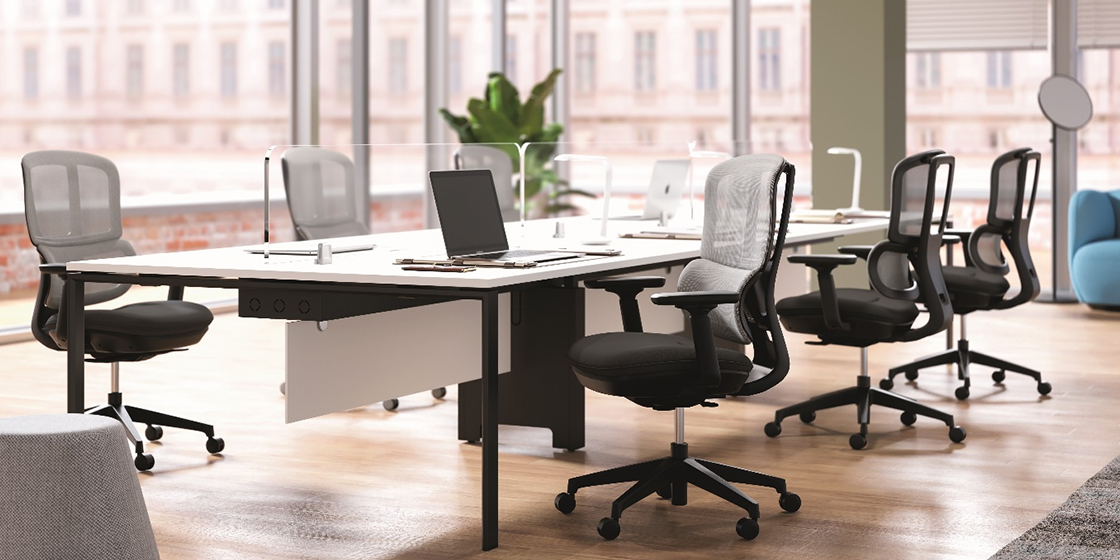 Explore Our New H2 : Spine-friendly Ergonomic Mesh Chair