This month, the spotlight is on Sunon's European R&D Centre in Berlin, Germany, as we celebrate its 4th Anniversary on October 22nd. It was established in 2018, with the vision to integrate global design resources while upgrading technological innovation as well as global market development. The European R&D Centre in partnership with the domestic National Industrial Design Centre in China has played a crucial role in improving our design and innovation capabilities as well as the global service capacity.
To recognize the contribution of the European Design Team, we are featuring two key team members on our Global pages this month. Hosted by Debjit Mandal, the Manager of Digital Content for Sunon, we invited Fynn Freyschmidt, the Design Director of our European R&D center for the first interview, to share his experiences and insights on the future of the contemporary office environment and new ways of working.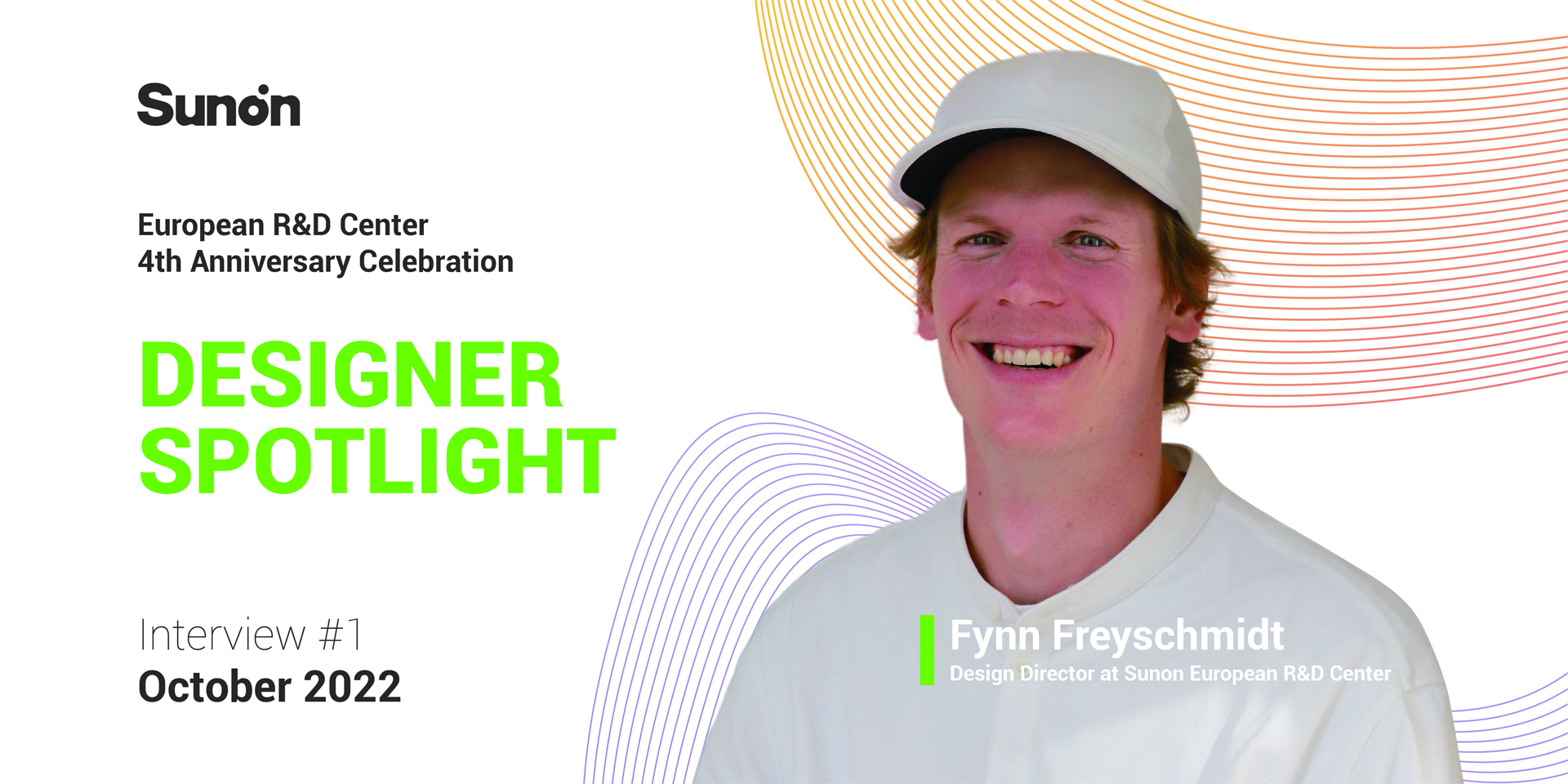 Debjit: Thank you for joining us for this interview. Could you tell our readers more about your background and role at Sunon?
Fynn: I transitioned to Sunon from an international Interior Architecture Company. Previously, I was involved in stand-alone industrial design projects but also in different kinds of interior architectural projects. What I found interesting in this surrounding as a product designer was how much you are required to continually evaluate your design in context to the space and the functionality, straight from the beginning. I've added this to my toolbox because this step usually happens a little later or superficially in regular industrial design projects. Prior to that I worked for different industrial design studios and ran my own practice with a focus on furniture and lighting design.
Presently, I am the design director at Sunon's European R&D Center in Berlin. We are analyzing the post-pandemic changes and the design trends in the field of office environments and in the industrial design world in general. We do forecasting as well as work on current and highly topical designs for the near future. My aim is to provide a coherent and sensible design that is innovative in function and material, yet stylistically calm and aesthetic.
Debjit: You mentioned your work experience in architectural and industrial design projects. What have been your design philosophies and inspirations behind your work?
Fynn: Usually, I find inspiration in the body of work of my favorite studios and companies, ranging from big names and brands to very small and emerging studios. Curated platforms like "Basketclub", and literature like "U-Joints" (by Andrea Caputo/Anniia Koivu) or "A pattern language" (by Christopher Alexander), that look at the design from various perspectives, inspire me a lot. Material innovation is something to always keep track of as it builds the fundamentals of all manufactured products. I don't really have a design philosophy, I usually just love getting immersed in the topic and design process. This leads me to a point where I can start to feel the product and evaluate what is right and what is wrong.
Debjit: Every designer has their very own approach to design. If you are designing a new office furniture range or product, what are your first considerations as a designer?
Fynn: The usability of the product. This does not only mean it has to be practical and easy to use but also needs to be "usable" regarding its' aesthetics and feel for the targeted customer groups and scenarios.
The objective is to make users identify with the products so that they can relate those with the surrounding space. I think if they are looking forward to working at a standing desk, or lounge in a particular chair, or finding comfort and peace at their workstation, then we have done a good job.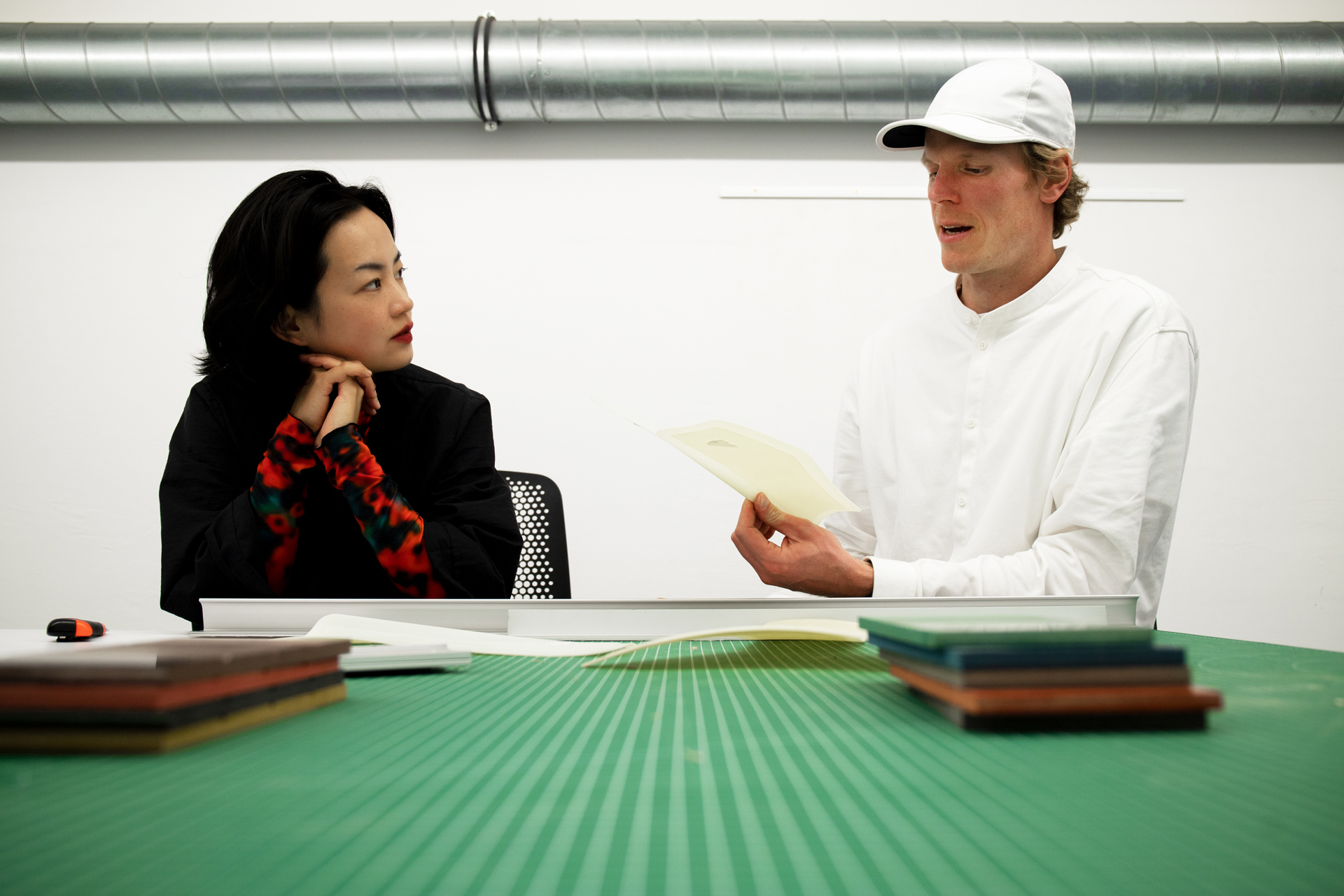 Debjit: Circular design, sustainability, and corporate responsibility are the topics of discussion now. How important is sustainability in furniture design and what is your approach toward it?
Fynn: Sustainability, circularity, eco-friendly materials, and lean production are keys to a well-developed product. I think that in 2022, this no longer needs to be advertised with every single product, but should finally be included as the status quo in the core values of every company. My eyes are always open for new materials and production methods that can potentially be implemented into existing products or set the base for new designs.
Debjit: The office furniture design changed tremendously over the years. What are your key observations, particularly due to the effects of the pandemic?
Fynn: I still remember the dusty and grey office spaces of the early 2000s that used to lack a comfortable atmosphere and were dominated by grey technical equipment and unfavorable floorplans. So I am happy that the industry has developed towards more sophisticated, flexible, interior architecture-driven environments with calm and pleasing geometries, inspiring CMF concepts, and a good variety of possibilities for the users. I think what we see particularly in office furniture is a trend to reduce geometry and integrate necessary, sophisticated mechanisms in such a way, that they are less intrusive but still fascinating. The good thing is that such designs were already on the way pre-pandemic, and were easily applied to home office settings than traditional office furniture. However, in the long run, for the occasional home office, new concepts with new relationships between furniture categories and spatial interdependencies must be developed that integrate all necessary comfort, features, and equipment in a less invasive way into our private spaces.
Debjit: What future trends do you see in the office furniture industry and how do you plan to translate those trends into design?
Fynn: I feel that in larger companies, people tend to now wish for a more private space again. Because of the pandemic, but also in terms of focus. There is a reason why so many wear noise-canceling headphones 6 hours a day. Or why we put phone booths everywhere in social spaces.
A rethinking of the interplay between space and the user is crucial. How can you stay physically connected to your colleagues while enjoying calmness, privacy, and a feeling of security (e.g. in case of pandemic issues) at the same time? What does a new contemporary concept for a collaborative working environment look like? That will be the face of the future office.
Another topic we are investigating and rethinking is "Coworking". I can't go into more details today but it revolves around the idea of tackling new challenges for companies such as becoming more scalable quickly, eliminating the risks of high rents, and being ultra-representative and non-disclosed at the same time.
Debjit: Do you have a favorite product from Sunon?
Fynn: I like the semi-enclosed Lounge sofas and the colorful benches from our D-Series product line.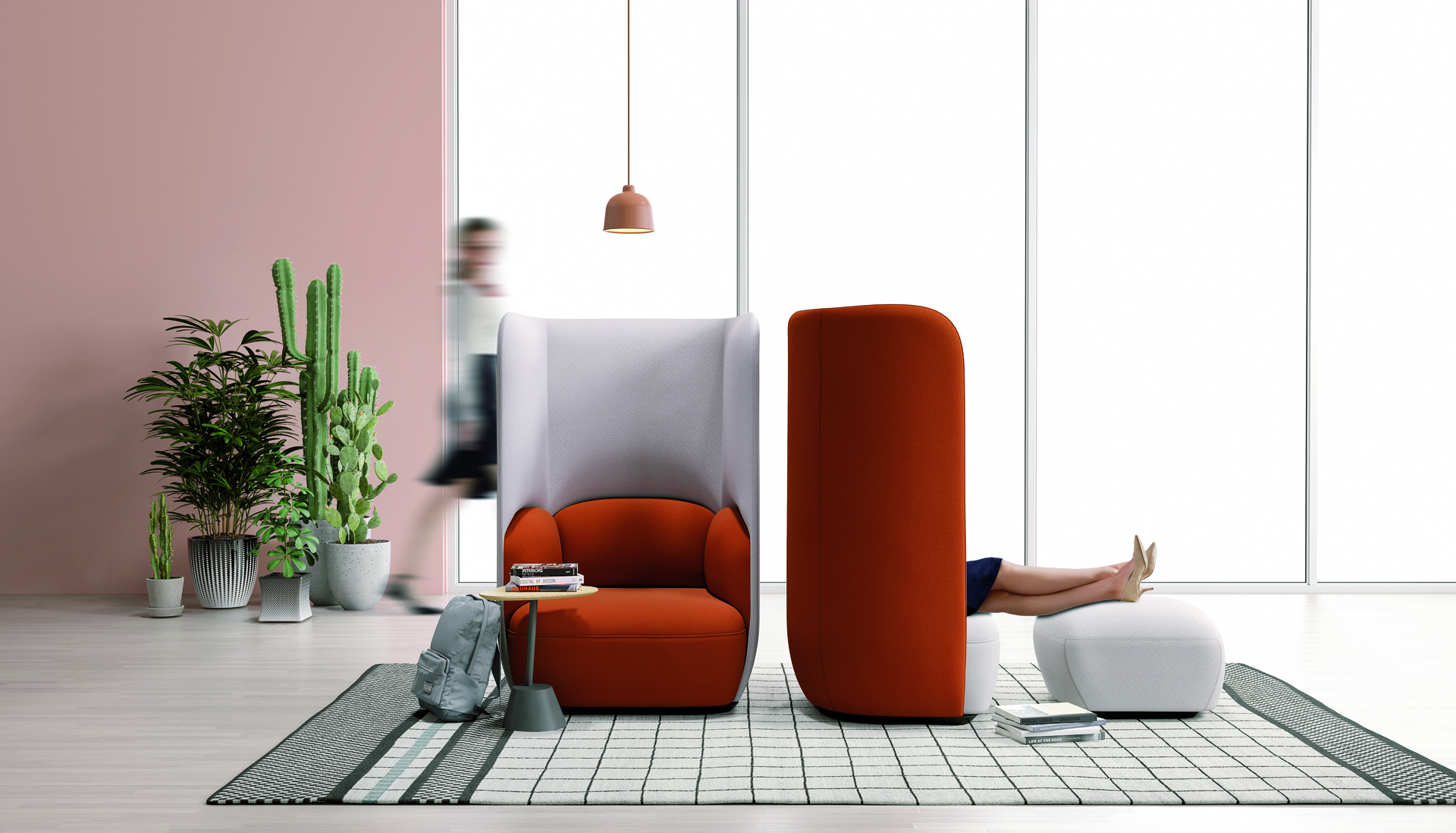 Debjit: Is there something exciting you are working on right now that we can look forward to in the coming year?
Fynn: Yes, definitely. There will be new products in seating solutions and functional room segmentation that we can't wait to show everyone.
Debjit: It has been an insightful experience talking to you. Are there any last thoughts you would like to share with us?
Fynn: Being part of the Sunon Design Team but practicing in Germany is interesting in various ways. We are responsible to shine a light on European influences. At the same time, our Chinese colleagues inspire us with aspects that are important for the Asian market. So basically, every project meeting is also a cultural exchange. And all the differences that we discover only lead to rethinking and refining the idea, and ultimately to a more innovative and, in a good sense, more universal product.