Sunon completes 30 years in 2021. It has been an incredible journey for us… from a small workshop to a multinational furniture brand. In the last three decades, we have grown to be one of the largest privately-owned workplace solution providers in the commercial furniture industry, with our core values of integrity and honesty in place.
Our people have been our biggest strength and this momentous occasion, we want to celebrate the men and women of Sunon, who helped make Sunon@30.
We are launching with an interview series "People of Sunon" about remarkable people, who embodies the philosophy of Sunon.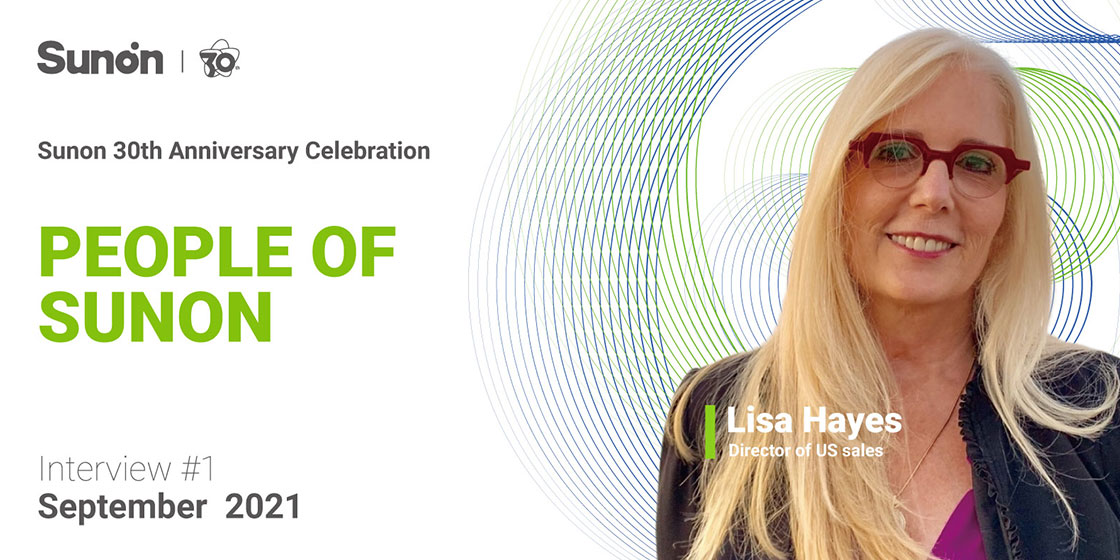 For our first edition of the series, we invited Lisa Hayes, Director of US sales, to discuss her experiences in the office furniture industry and her time at Sunon.
Q1 : Congratulations on Sunon's first showroom in the US. Tell us more about this space and your favorite spot in it.
Sunon's first US showroom is spectacular! I love its minimalist design and industrial aesthetic with open exposed ceilings, cement floors, and natural light that enhances the beauty of our products. One of my favorite areas is designed with the Jason table and Ducky stools with wooden legs. I especially like how the table and chairs are positioned against the large glass windows, and the way the sunshine comes into the showroom in the afternoon. I really enjoy taking clients through the showroom, showcasing our diverse range of workplace solutions and discuss how they can personalize our products to create comfortable high-performing spaces for themselves and their employees.
Q2 : How has your time with Sunon been so far and what do you love the most about your work?
I completed one year with Sunon in July, and I can honestly say that I have enjoyed every day since I started. The people I have met and have the privilege of working with are truly some of the nicest people I have encountered in my 25+ year career in the furniture industry. I'm impressed by their intelligence, creativity, and hard work ethic. Moreover, I think the thing I like the most about my job is the wonderful opportunity to help bring Sunon and our amazing products to the US, so we can continue to grow and gain market share.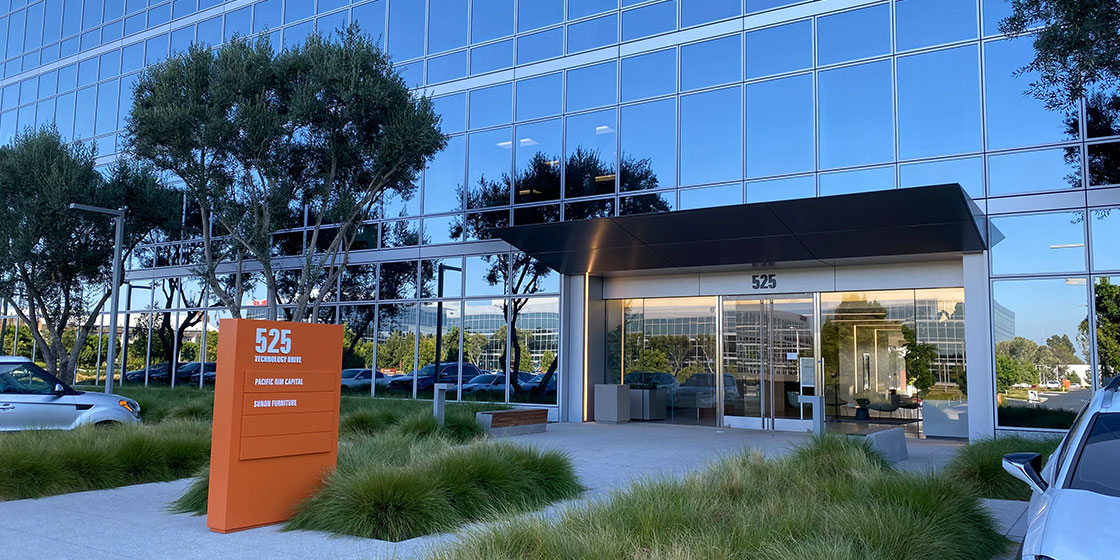 ▲ Sunon USA Headquarters in Irvine, California
Q3 : How do you see the workplace design industry change post pandemic?
The future of work is flexible and hybrid. COVID-19 has forced companies to think differently and reimagine workspaces. Going forward, many workers will split their time between home and office, and employers will need to create a flexible work experience to help people work at their best – creating inviting, comfortable and multi-purpose spaces through strategic lighting, furniture choices, and placement. Progressive workplace design needs to be focused squarely on adaptability/flexibility, and we must continue to design for change post pandemic.
Q4 : You have been a part of the office furniture business for over 25 years. What has been your biggest challenges and lessons as a female leader?
I have been intimately aware of "The Gender Gap" in the furniture industry and while this has been one of my biggest challenges, it has also been one of my greatest opportunities, creating a space for great discovery personally and professionally and an opportunity for significant growth. When I started at Steelcase in 1994, it was a male dominated industry, and I had to learn how to maneuver and earn credibility, especially once I was in management. In my 20+ year career with the US industry leader, I witnessed much forward thinking, and I was fortunate to have a lot of opportunities to grow into leadership roles.
I have loved every bit of my experience in this industry. It has been both exciting and challenging, and I value the different perspectives. I have gained a lot from my male and female counterparts. I did all this while raising three children and traveling 50-80% of the time. It was not easy, but I truly feel it was worth it!
Q5 : Everyone has their own way of working. What do you think is your leadership style?
I am a people-oriented, accountability focused leader that creates work environments where my team can grow and advance in their career depending on individual goals and expectations. I have been fortunate to find and hire competent, responsible people, who bring great innovation and creativity to the table. I value different perspectives, encourage feedback, and take different opinions into consideration when resolving complex issues and making decisions. I think it is very important for any leader to be a good listener as well.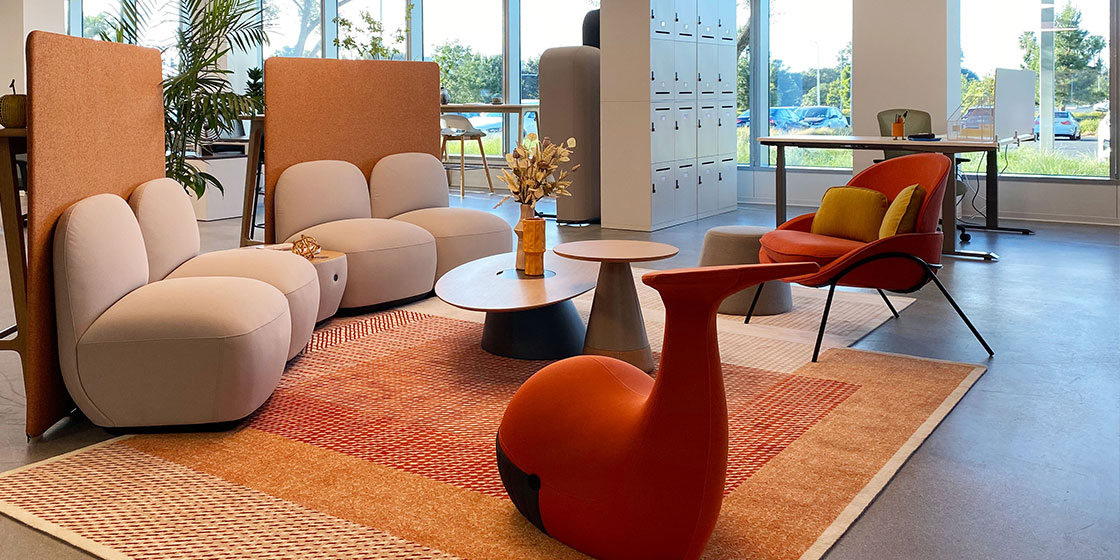 ▲ Sunon USA Headquarter & Experience Center
Q6 : Do you think it is important to find a mentor? Could you tell us about your experience?
Absolutely! I recently read an article on LinkedIn about mentors and their impact. It said people who have mentors do better in jobs. John C. Maxwell, an American author, once said, "One of the greatest values of mentors is the ability to see ahead what others cannot see and to help them navigate a course to their destination." There is a lot of truth to this statement. I had the great pleasure of hand picking a mentor from my previous employer's leadership team. He was not an obvious choice, but he had tons of experience, and he had a transformative impact on my knowledge, relationships, and development within the company. Selecting a mentor is critical, and it is important to select someone with enough experience that you can truly learn from their knowledge. Selecting a mentor is more of an art than a science.
Q7 : What advice would you give to a young individuals starting out in this industry?
Be eager to learn, but do not be a pushover; connect with different individuals from diverse backgrounds and regions; and be open minded; stay focused; set stretch goals and objectives; and make sure you are paired with a good mentor, and if not, request one you connect with the most.