Our built environments are continuously changing and evolving, but office design is going through a serious identity crisis today more than ever. Companies are introducing new ideas, tactics, and technology every day that alter how and where we operate. In order to stay up with the changing nature of knowledge work and knowledge workspaces, workplace design might take inspiration from education facilities that have now proven solutions for enhanced wellbeing and overall performance.
This shift toward cross-market design inspirations is part of a bigger industry trend. Businesses are also discovering that, when applied correctly, cross-market design ideas can help with recruitment/retention, employee performance, and innovation.
Let's look at design ideas and valuable insights from higher education facilities that can reshape how organizations design workplaces for the future.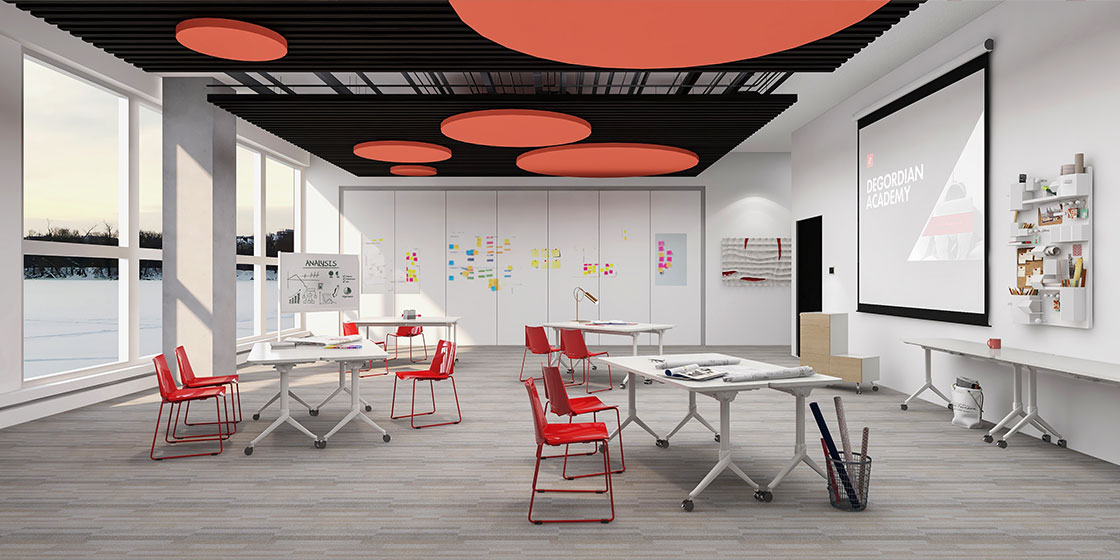 The College Campus Experience
Students spends four years or more on campuses with multidisciplinary, technology-rich classroom facilities, green spaces, and walking pathways that encourage exercise and energy. Students who thrived in these environments in the university may struggle to make relationships and produce innovative ideas in businesses that lack these features.
Higher education campuses, without a doubt, have more space and resources for developing these types of connections and settings. Although most organizations do not have that kind of luxury of big spaces, living walls and other biophilic design components may be used to incorporate green environments into the workplace. The whole workplace can function like a campus, with a central walkway connecting conference rooms and offices for teams and cooperation.
Flexible Spaces for Collective Work
In order to build a sense of commonality, purpose, and learning, face-to-face connection is essential. Collective learning, in which students are trained to study in groups, fosters a feeling of community while also increasing variety of opinion and experience. Collaboration has also become the preferred mode of working, following the trend in the education sector.
The solution, as learned from educational contexts, is as simple as flexibility. Furniture that can be moved and replaced, such as stackable chairs and tables and simple storage options for personal goods. When designing for flexibility and adaptation, it's also necessary to think about space adjacencies. A big conference room may be partitioned into two smaller rooms with a breakout collaborative area in the middle.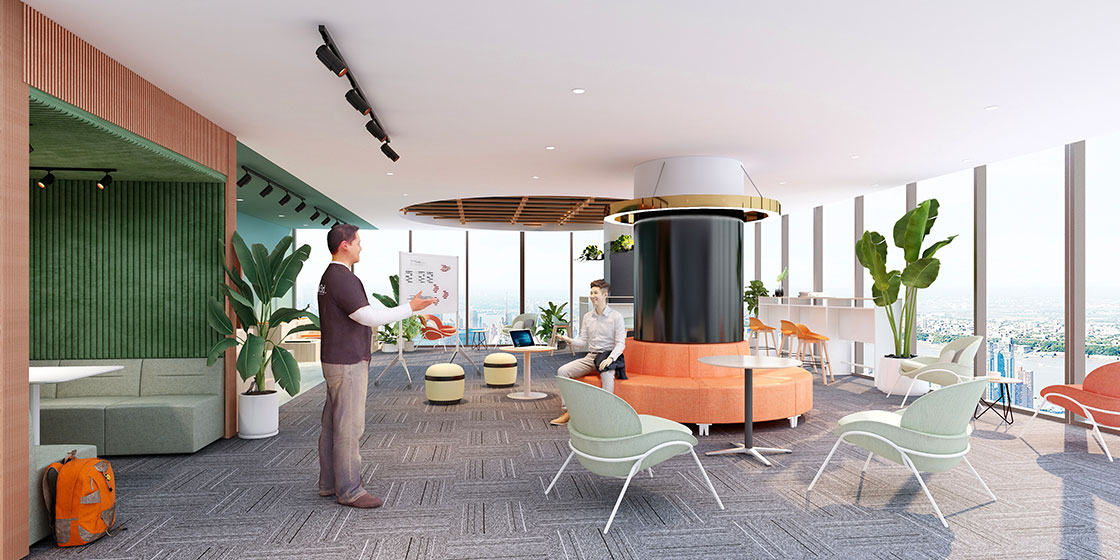 Outdoor Environments
Outdoor areas have long been used by educational institutions to meet the learning demand. With the current epidemic, outside air and open-air spaces have received renewed attention. A nice patio to lounge on and relax is nice, but an outside place that can be utilized for group meetings, collaboration, or productive focused work is a true plus. Although an outdoor location should be spacious enough to accommodate many activities at once, a certain amount of seclusion is still required for successful focus work.
Places for Privacy and Play
The Gen Z culture includes alone time and even recreation. Students utilize headphones and AR glasses in big open settings for concentration in public surroundings, whether for work or enjoyment. Small rooms separated by glass give visual and acoustic privacy while maintaining a visual link to the collaboration spaces.
The trend of creating play spaces is giving way to areas of creation, where making things and collaborating are encouraged. More emphasis on physical and mental wellbeing is moving the next generation out of the workspaces and into public settings for social contact, such as clubhouses, cafes, gyms, or breakrooms. Allocating rooms for foosball, ping-pong, and pool tables may be more valuable to businesses in the long run.
Technology
Today's learning environment is both physical and virtual. The use of online classrooms and other forms of supplemental learning is becoming more popular. The young knowledge worker will have a fluid connection with where work is done and information is gained, much as students do.
For young professionals, the cloud and the Internet of Things (IOT) are becoming increasingly significant. Interconnected devices that read one's preferences, condition, location, and interest will become commonplace in the workplace as technology improves.