Established in 2003, Shenzhen College of International Education is a full-time international high school authorized by Cambridge Institute of Examinations (CIE), Council of International Schools (CIS), Edexcel National Qualifications, Academic Examinations (Edexcel) and College Board for AP program.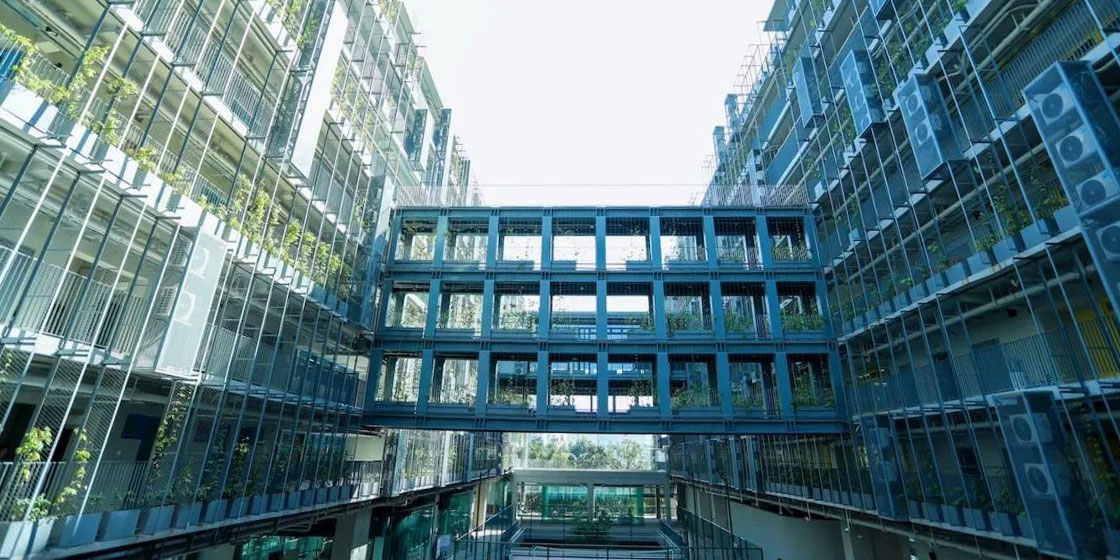 The campus is divided into two parts - the north building and the south building, which are linked by an air corridor. The surrounding greenery and the biophilic façade add a natural appeal to the urban architecture.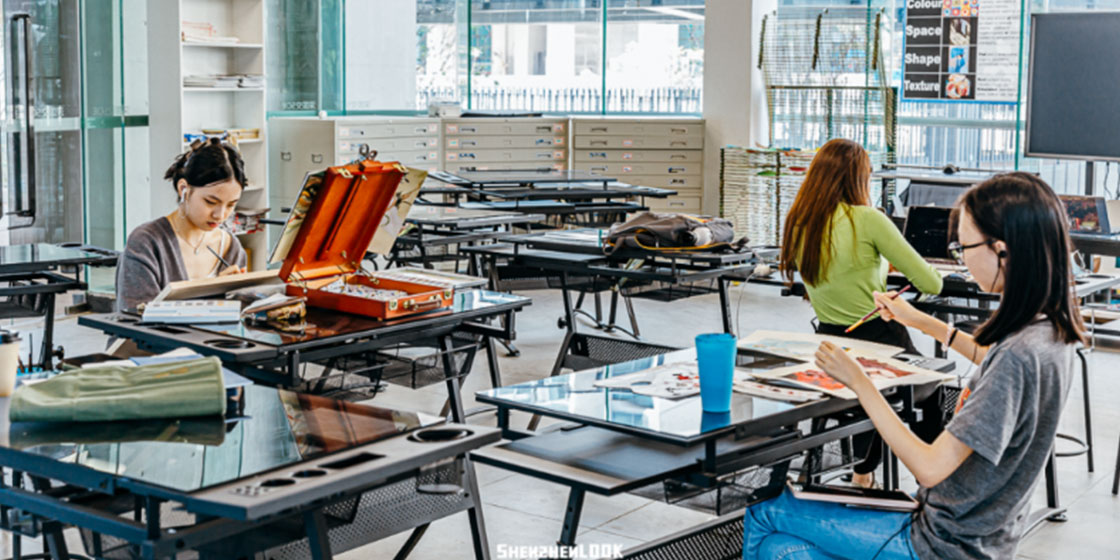 Underground gymnasium, overhead football field, various cultural facilities, and open-plan art classrooms facilitate students' comprehensive development, provide students with a rich choices of state-of-the-art facilities and stimulate their enthusiasm for active learning.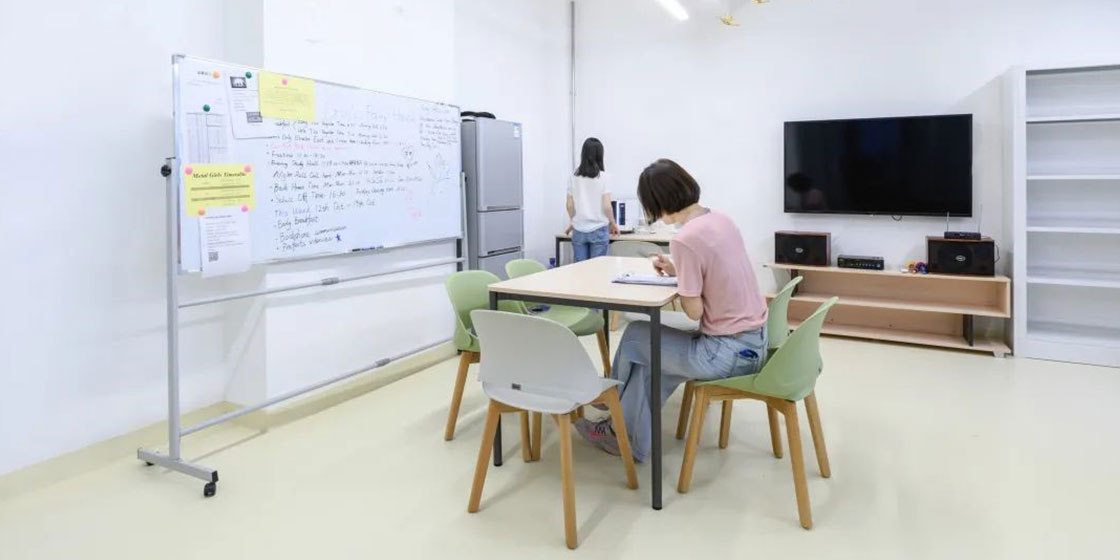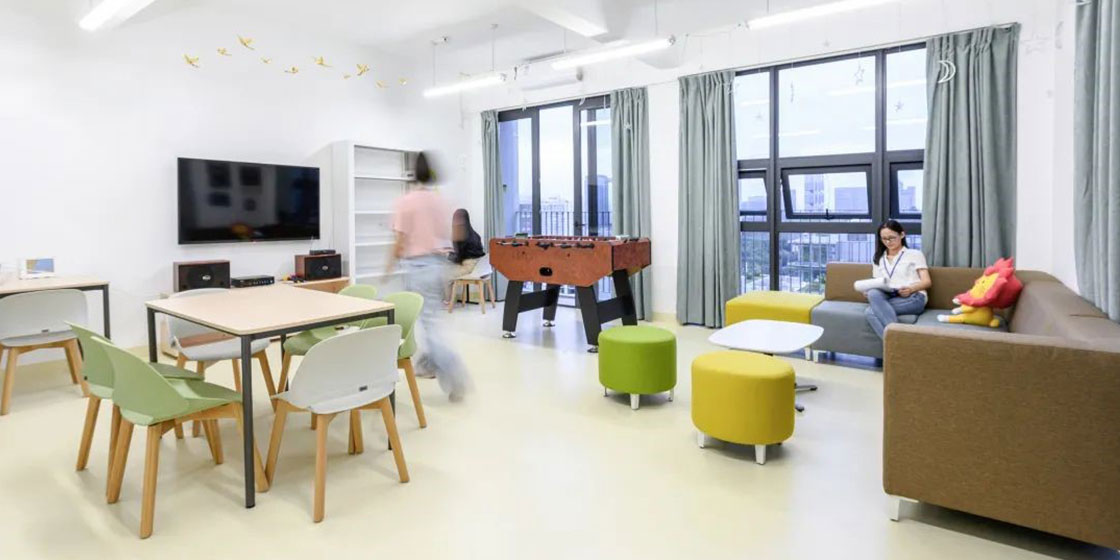 The inclusiveness and diversity of this institution are revealed through its design details and comforting spaces.

Inspired by Disney's Donald Duck, Ducky chair brings an informal vibe to this space and allows it to make a colorful statement.
Amicable and accessible settings enable free communication in the open plan layout. The Flower series sofa is just like the game Tetris, letting you personalize your space with different combinations as per your need and preference.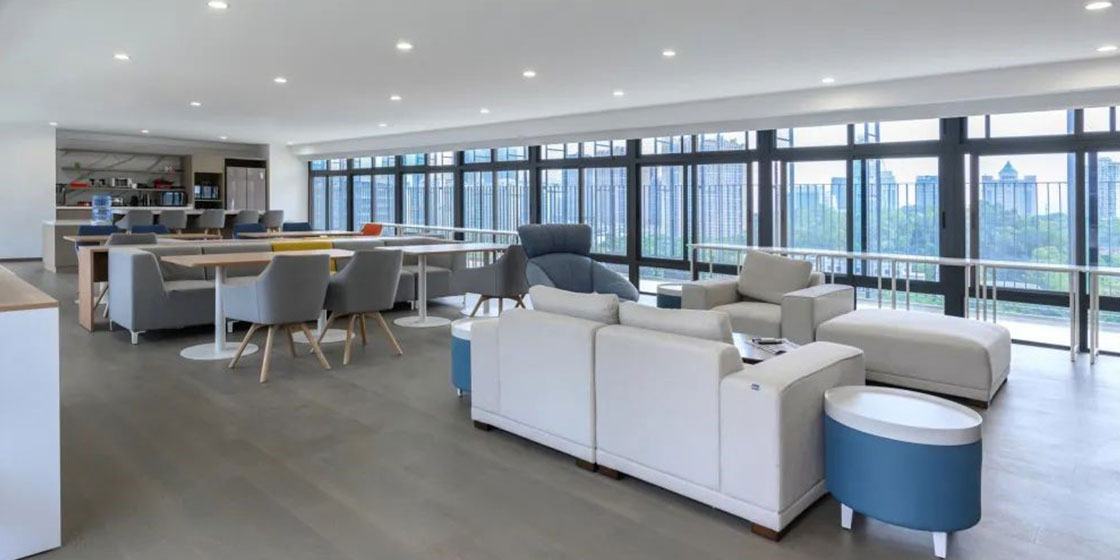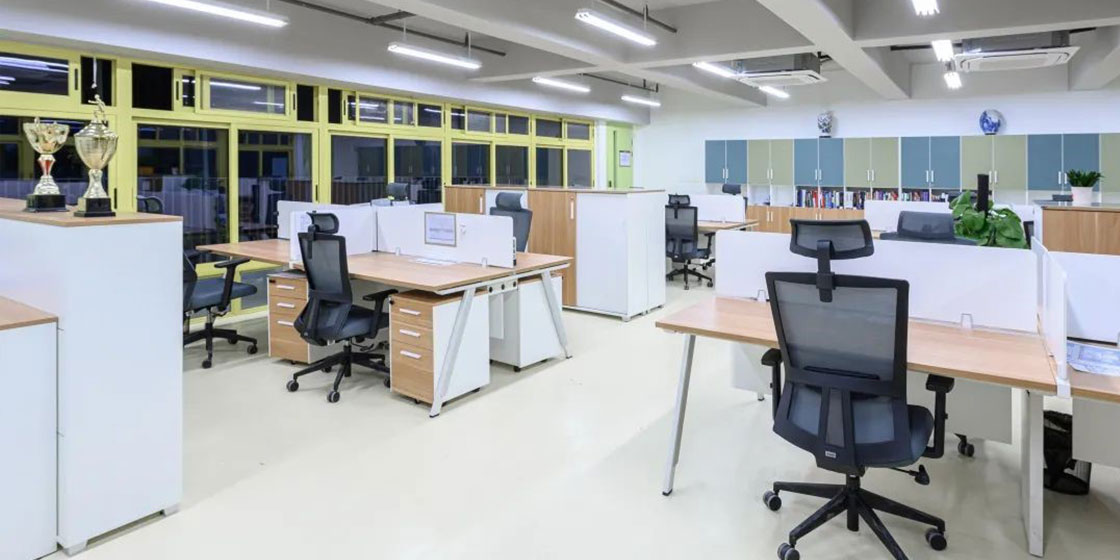 Teachers' offices and staff room are equipped with functional furniture to help them do their job efficiently. Teachers can talk to students, finish paperwork and make teaching preparations with Lipa desk which boasts a power wiring system and a rich array of combinations. It harmonizes with the M cabinet and makes the office stay neat and well-organized.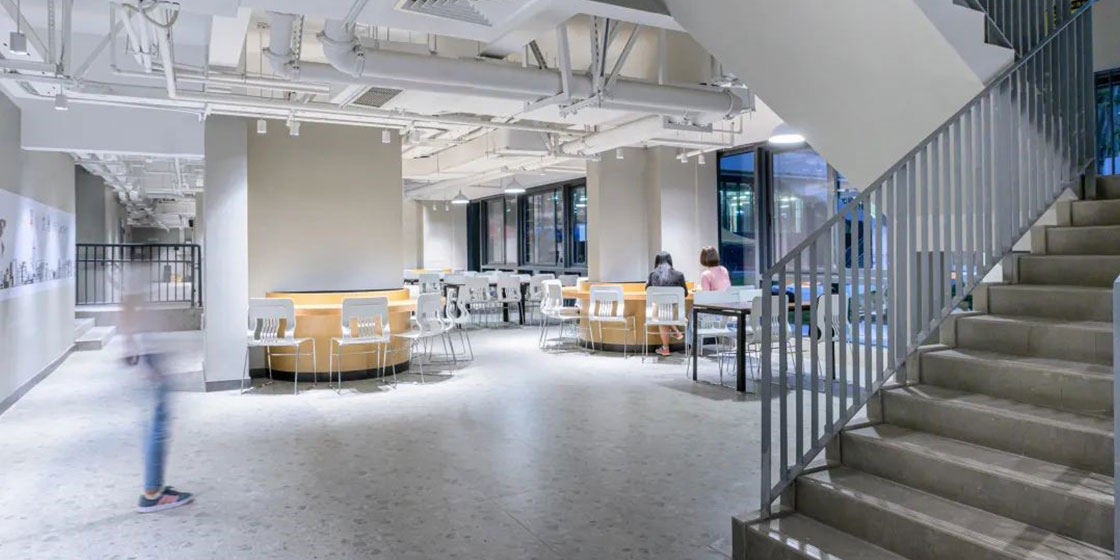 Two-floor industrial-style Mushan canteen occupies 1500㎡ and can accommodate up to 700 people at any given time. Modern Café tables and colorful lightweight chairs makes this an inviting space for students and staff.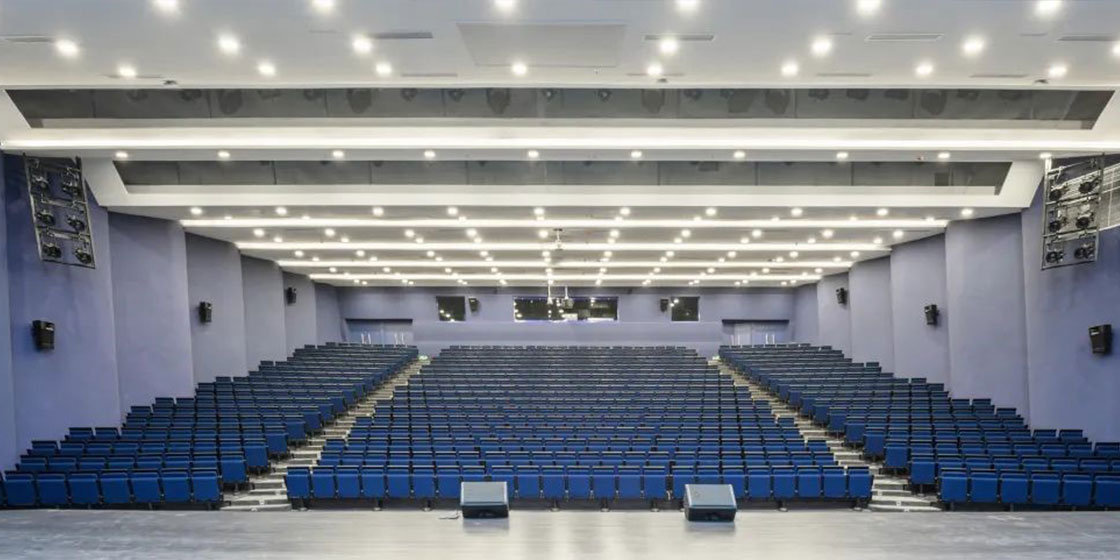 Artistic Zhaohui theater is fitted with Sunon auditorium chairs and has the capacity to accommodate 750 people. The art classroom has tall glass panels, which let you bask in the sunlight and feel inspired.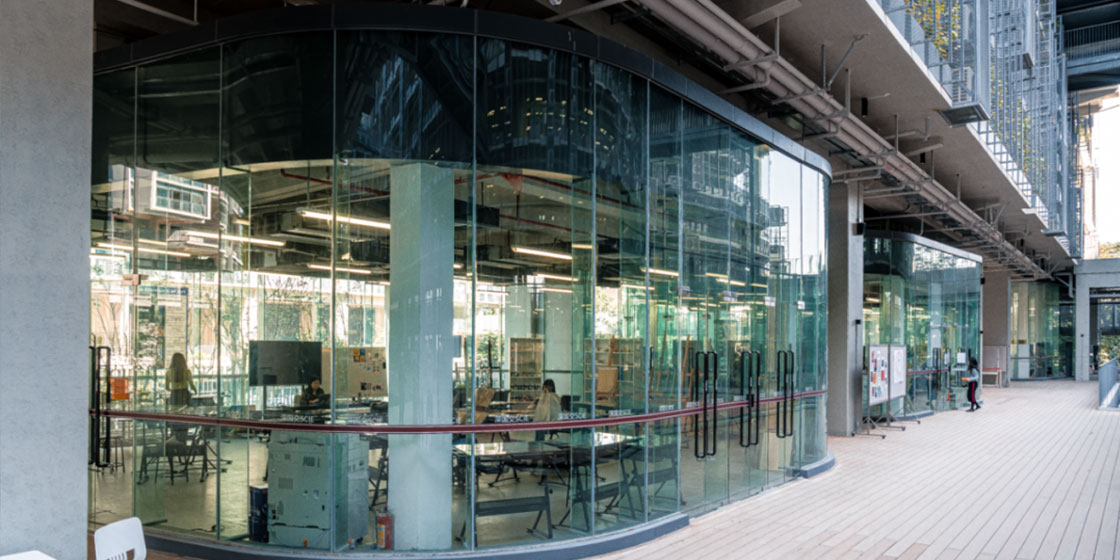 "Up-to-date teaching resources and vibrant school ethos help our students to learn better." Said the principal Mr. Neil Mobsby.
If you're interested in customizing your workspace, please contact us.