2020 has been a difficult year for everyone. Our lives as we know them, have changed forever. It's definitely a year that none of us will forget – for the good, and for the more challenging times. When WFH became the new reality and uncertainty loomed over the future of physical offices, our business and operations were affected in a very big way. But, we at Sunon have overcome those challenges, learned lessons, and grown collectively stronger as a result.
As we come towards the end of 2020, we take a look back on what we've achieved this year.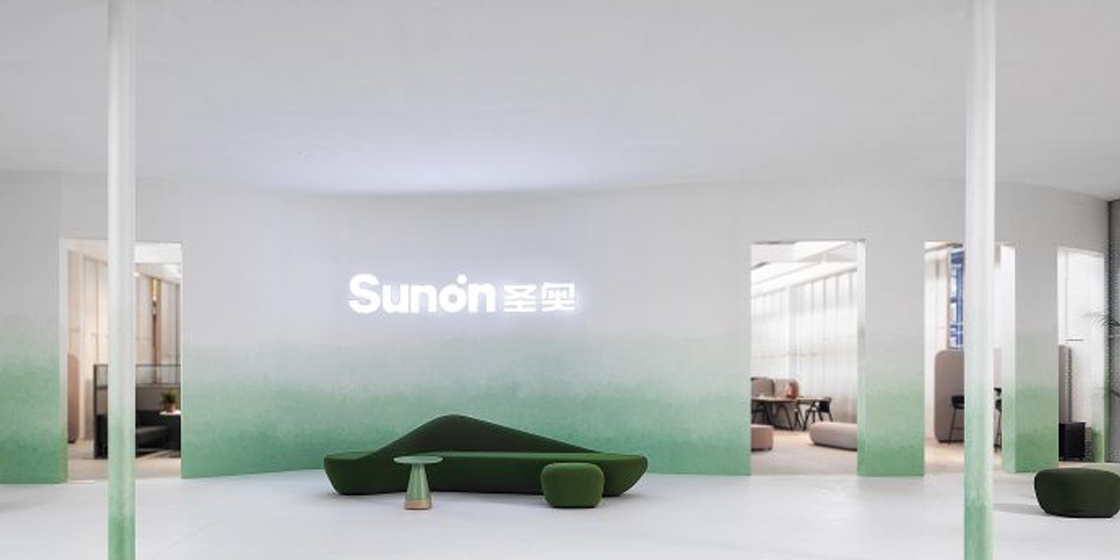 The New Normal : Our response during and Post COVID-19 pandemic
Interview with Indian Design Firm Zyeta on Post COVID-19 workspace design
Zyeta, an integrated workspace design, and build services firm, collaborated with us to help understand the changing office design trends better. Shilpa Revankar, Director and Co-founder, and Kishore Manoharan, Principal Architect gave us a detailed interview leading to some extremely insightful exchange of ideas.
Research Article: Safe way back to the office
COVID19 has changed the way we work, and we have to transition into new work modes. To come back stronger, companies should reimagine their workplace layout, which means that they should create a workplace around employees' needs and suit their specific roles. We wrote a research article that lays focus on people and helps you prepare new spatial strategies to attain an adaptive advantage and get ahead of the competition.
Our contribution to the fight against COVID19
Leveraging our global network and rapid response platform, we donated 1.5 Million US Dollars in a week after the outbreak to support the current priorities of frontline health care workers in the battle against the coronavirus epidemic and supplied over 120, 000 face masks to help address several shortages. Our partners such as SPICA India, GEAR IMPORACAO EXPORTACAO DE MATERIALSLTDA, and Hitec Offices, Dubai have also provided necessary assistance and offered help with the purchase of medical protective supplies.
As a responsible brand, we have a commitment towards society and taking care of public health.
When working from home became the new reality, we curated a Work from Home collection, that improves work efficiency by fostering health and wellness. We also published multiple articles with tips and tricks on how to stay focused and be productive while working from home.
New Products
In 2020, we launched 10 new products in the market. Here is a glimpse of our favorite and most popular new products of this year.
This summer, we launched three new products to refresh your workplace including the German Design Award 2021 Winner D- series. Focussing on flexibility, collaboration, and acoustics, our 2020 Summer Collection offers endless possibilities to create high-performing workspaces. Whether you are working from home or back to the office, our human-centered designs will elevate your workspace.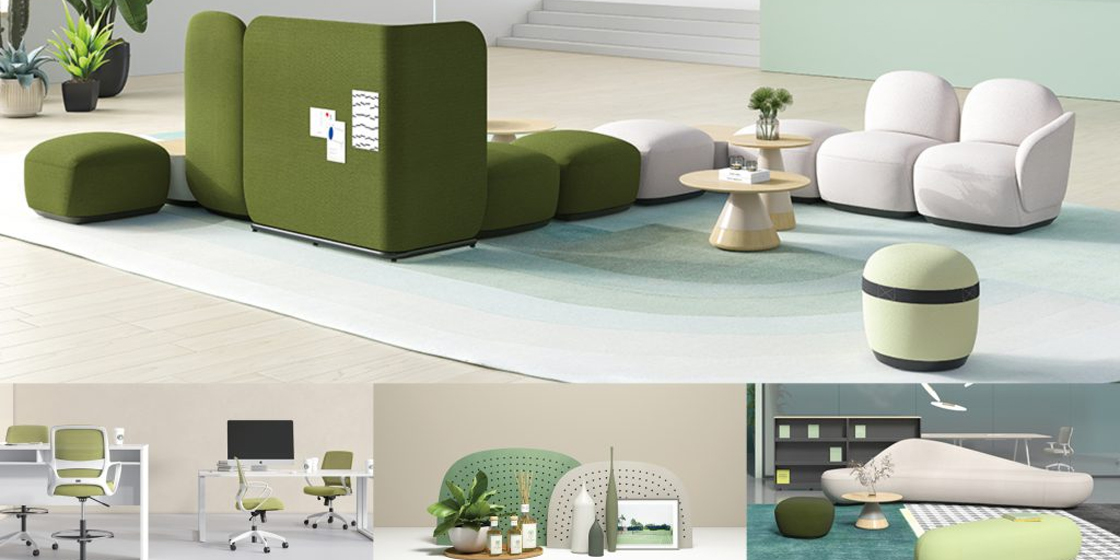 One of the impacts of the COVID-19 crisis could be the change in open-plan designs and a revival of some incarnation of "The cubicle". That is why we launched Verdure is more refined, functional, and versatile, with details that matter.
We launched PLIS stacking chair, a monoblock chair of grace and simplicity. Inspired by plisse silk and designed by Italian Design Studio Favaretto&Partners, PLIS feels smooth, delicate, and vivid. With eight exquisite colors to choose from. Designed PLIS chairs bring an artistic flow to every space. PLIS is a winner of the German Design Award Special Mention 2021.
UF lounge seating is the newest addition to our U lounge series. Inspired by the raising sails and lowering sails of a sailboat, ITO Design created this innovative flip lounge chair which is functional yet creative. When you need some privacy in the office, just flip the felt screen to create a semi-open environment for yourself.
Our new premium modular sofa, Star; consistent craftsmanship is delivered through exquisite details. Sit in luxury, relax in comfort, and dream with courage.
Our new upgraded UP1 height-adjustable desk system has a new electronic controller and an antimicrobial desktop that helps organizations boost employees' health and performance. And we now have more options to make employees stay engaged, energetic, and participative at work.
New Projects
In 2020, the commercial real estate and workplace industry was impacted heavily. In spite of all the restrictions and using all safety precautions, we completed all our ongoing projects. Take a peek into two of our most loved projects.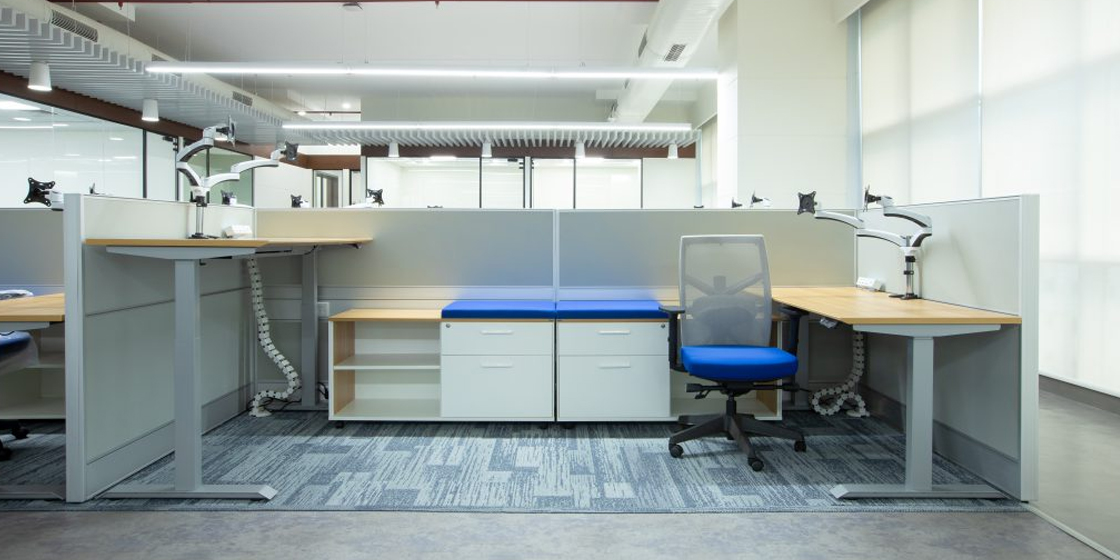 Chennai Design Experience Center, India
In September 2020, we opened our new Design Experience Center in Chennai, India. In partnership with our channel partner Spica Modular Solutions, we have created a state-of-the-art showroom, strategically located in the commercial hub of the city. Spanning over an area of 6500 sq. ft., this display center showcases our award-winning designs and innovative workspace solutions for agile teams and high-performing offices. There is a new landmark for innovative and design-led Office Furniture in Chennai, India.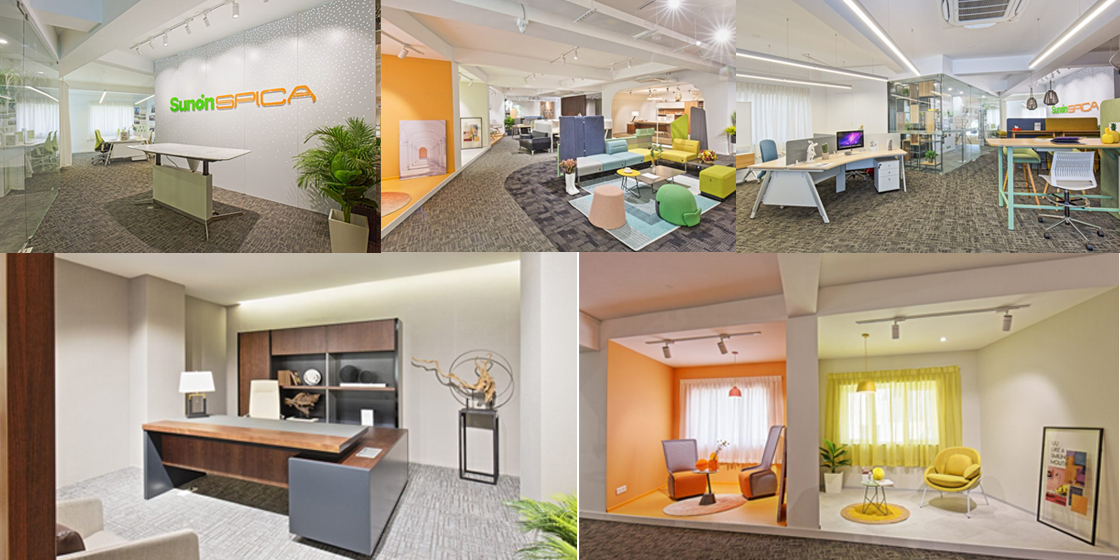 Awards
Our human-centered designs and innovative products were honored with multiple prestigious awards in 2020. With collaboration with our Design partners from Europe, we are proud to continue redefining the office landscape.
iF DESIGN AWARD 2020: UD lounge chair (Designed by Claudio Bellini Design, Milan, Italy )
BigSee Product Design Award: H'UP chair (Designed by Claudio Bellini Design, Milan, Italy)
German Design Awards 2021: D1, D3, Plis (Designed by Francesco & Partners, Italy)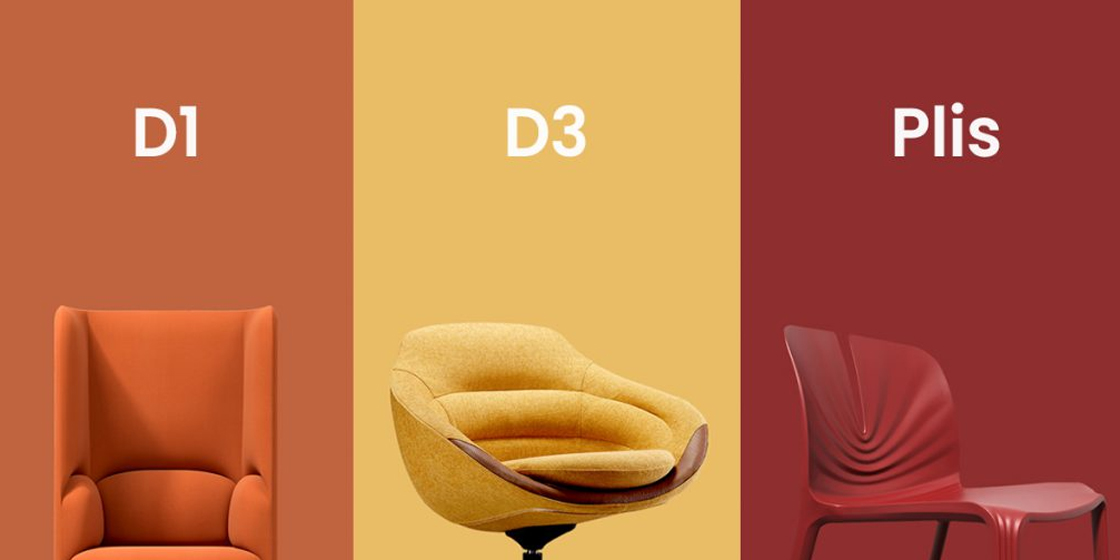 Designer Interviews
"Times of crisis are times of change and adaptation, but they are also times of opportunities."
To understand the changing landscape of the office furniture industry and designs, we spoke to Designer Andrés Baldoví from Alegre Design and Francesco Favaretto from Favaretto&Partners. They talk about how this pandemic is affecting the way of design; why design is important to us when adapting to a "new normal" and what they believe the future workplace will be like.
CIFF and Virtual Showroom
Sunon has attended the CIFF, the world's largest furniture exhibition, for 18 years. But this year, due to the unprecedented situation, we had to reimagine our ways of reaching out to the world and we brought the Sunon Experience to your fingertips.
We installed a One-of-a-kind 1500 sqm temporary exhibit created inside our factory for CIFF 2020 and created a virtual showroom. It was as good as being there, without the apprehensions of the touch.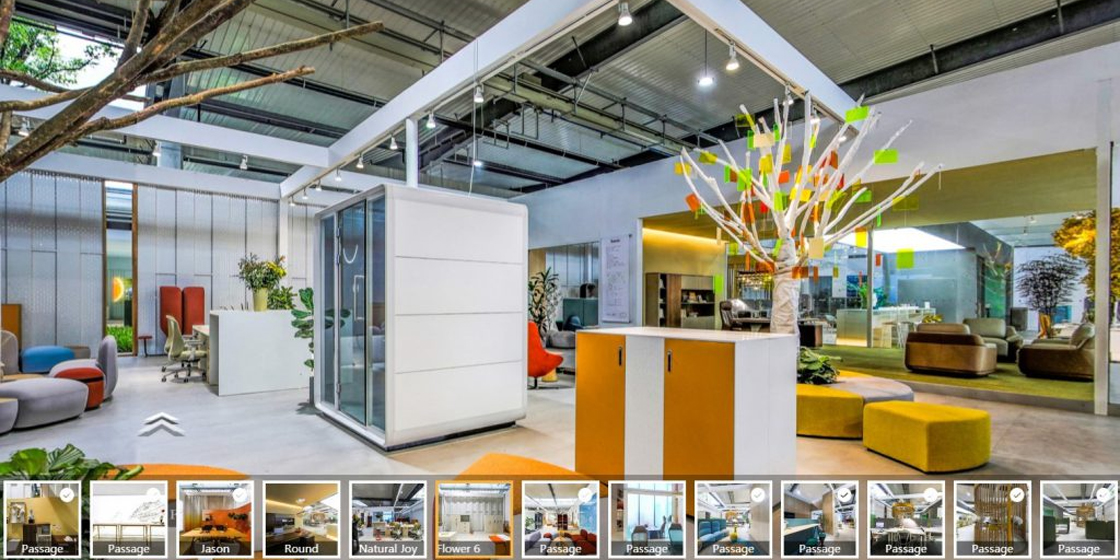 The Way forward
2021 holds promise and more opportunities for Sunon and we are committed to continuing to innovate and deliver excellence to our clients. We at Sunon, hope that 2021 will bring a brighter tomorrow for all of us.
As we take a look back at 2020, we want to wish everybody a Merry Christmas and a Happy New Year.