Designer Interview with Francesco Favaretto
Born in 1983, Francesco Favaretto is a rising star in design. As the son of the Italian designer Paolo Favaretto, Francesco was immersed in industrial design and interior architecture at an early age. Graduated from an arts high school, he chose to pursue Industrial Design at the IUAV in Venice. In 2009 Francesco worked with his father and redefined the studio's design capabilities to cover areas of both tangible and digital design.
In 2018, Sunon partnered with Francesco at Favaretto & Partners and created a training chair that was inspired by the elegant shape of the whale. Discover how Francesco created the SAMU whale chair that is fun and functional how he thought of design.
Q1: Mr. Favaretto, your masterpiece SAMU designed for Sunon turned into a huge success. With cute looking and refreshing color choices, this whale chair is so unique and creative. Can you tell us about the design inspiration behind SAMU?
The idea started from the Sunon's request that they would like to have something iconic and recognizable on the market. We didn't have a limit but thinking about the core business of the company. Our desire was not to create something needless but, as always, do something different without forgetting the functionality of an industrial product.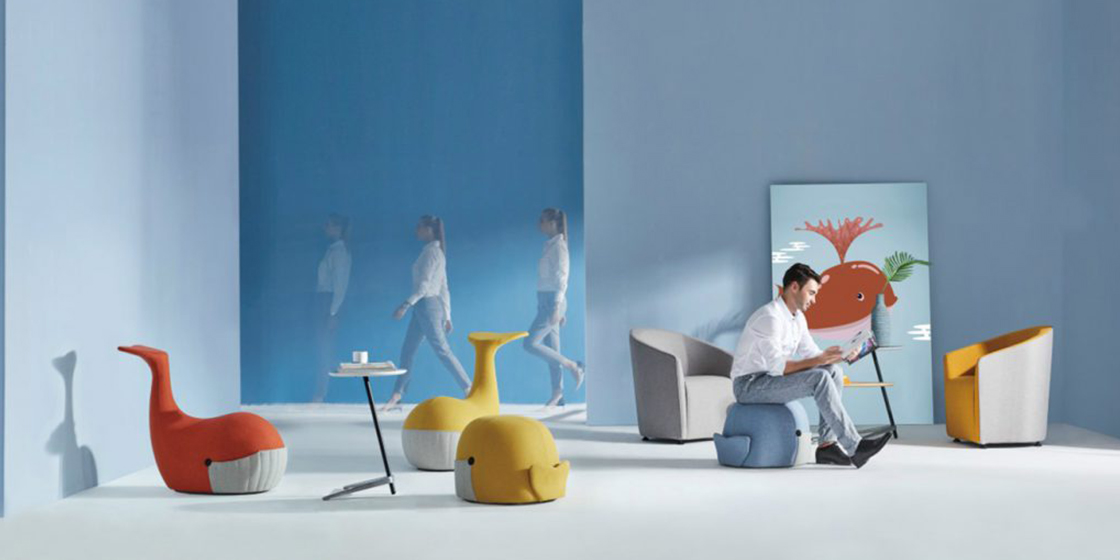 That's why we started from the ergonomics and extended our thoughts to nature. The problem behind that was how to balance the two things. We later chose the shape of the whale and created a unique training chair.
Today I'm really happy because SAMU is starting to be considered a masterpiece.
Q2: SAMU is a whale-shaped, how would you connect the largest mammal with office furniture?
In the beginning, there were 3 the animals that we analyzed and we also focused on the study of the ergonomic shape. In the end, the whale has the peculiarity to solve more than one request. For example, it could be a pouf, an armchair, and a real and iconic training chair.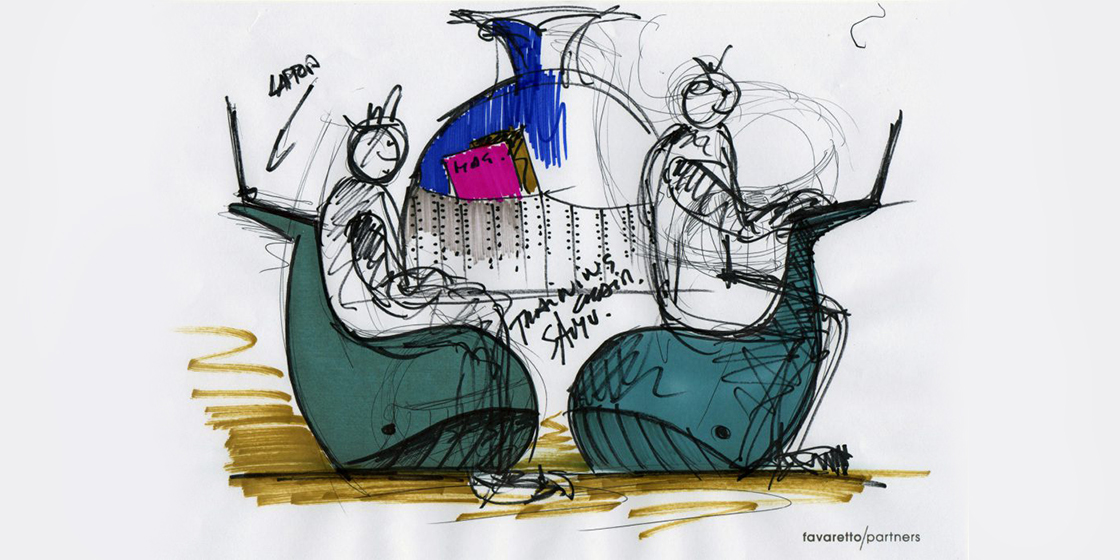 SAMU Sketch
Moreover, this piece serves as a reminder that we need to understand how to responsibly sustain our marine life population to prevent a decline in our earth's endangered species.
Q3: What would you expect people to get from this SAMU chair?
Honestly speaking, I hope that, after the "wow" effect that people have in the first place, the people will also enjoy the functionality and the power of the product. Power means that SAMU is not only a nice and funny object but also a real concrete training chair that serves the function.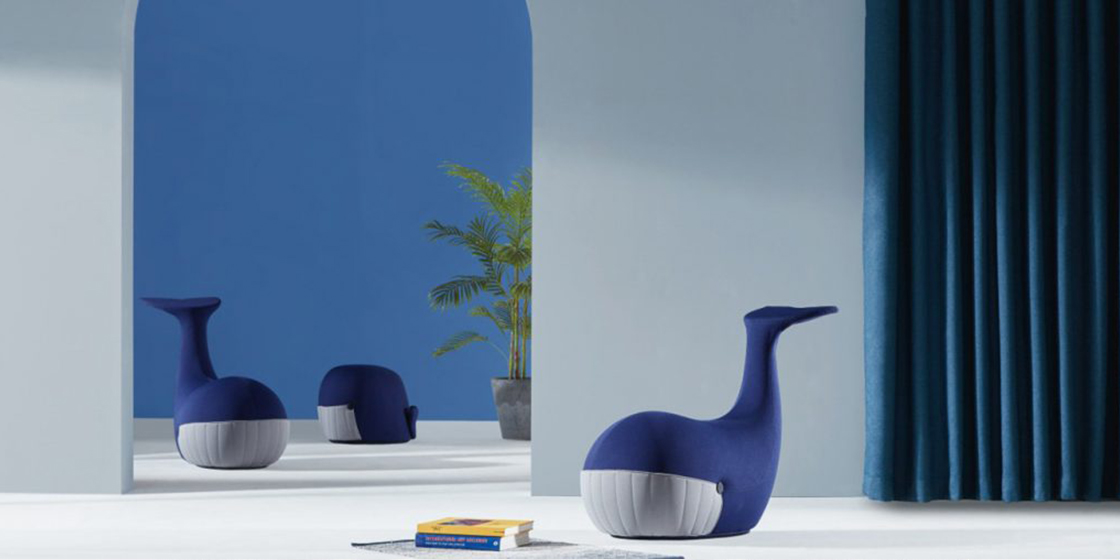 Q4: Among all these beautiful and creative works you've done before, could you share us with your design philosophy? How would you interpret it?
For us, design is a serious job. As a traditional Italian design studio, we follow the principle of Design for All. We support that good design practices aim to ensure the accessibility of places and objects to the widest range of users.
Q5: What do you think of future workplace design?
Like I said in the2019 Sunon Designer Journey, I still believe that in the future the workplace experience should be improved with FLEXIBILITY, CONNECTIVITY, and COMFORT. This is also what I called Smart 4.0.
About Favaretto & Partners
Curiosity, tenacity, and passion for research have characterized our work for more than 40 years at our Design Studio of industrial design and interior architecture founded in 1973 in Padua by Paolo Favaretto. Back in the 1980s, the Studio was one of the first in Italy to engage in business relationships abroad, collaborating with prestigious companies in North America, Europe, and Asia.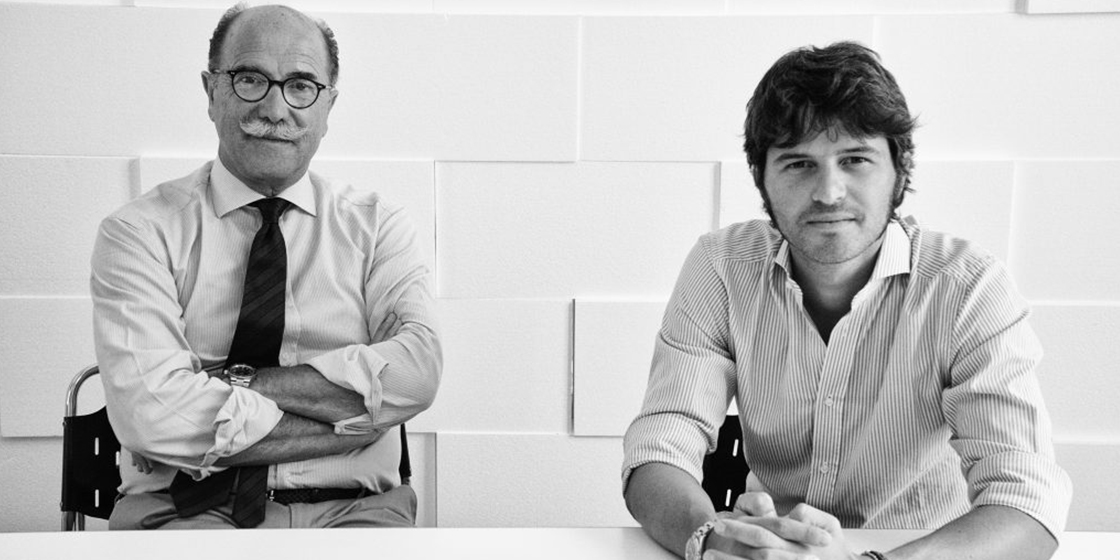 Favaretto & Partners