Today's offices are catering to a different set of people, a world driven by the Internet, smartphones, and other technological innovations. Nowadays connection is everything, especially at offices where people need spaces like a training room to share thoughts and grow professionally.
The corporate world is driven by change and innovation. A stimulating Training Environment will create a competitive advantage for the employees and the organization. Someone who is engaged and thinking critically can and will continue to learn and grow. This is why adaptability and learning skills are more important than technical skills.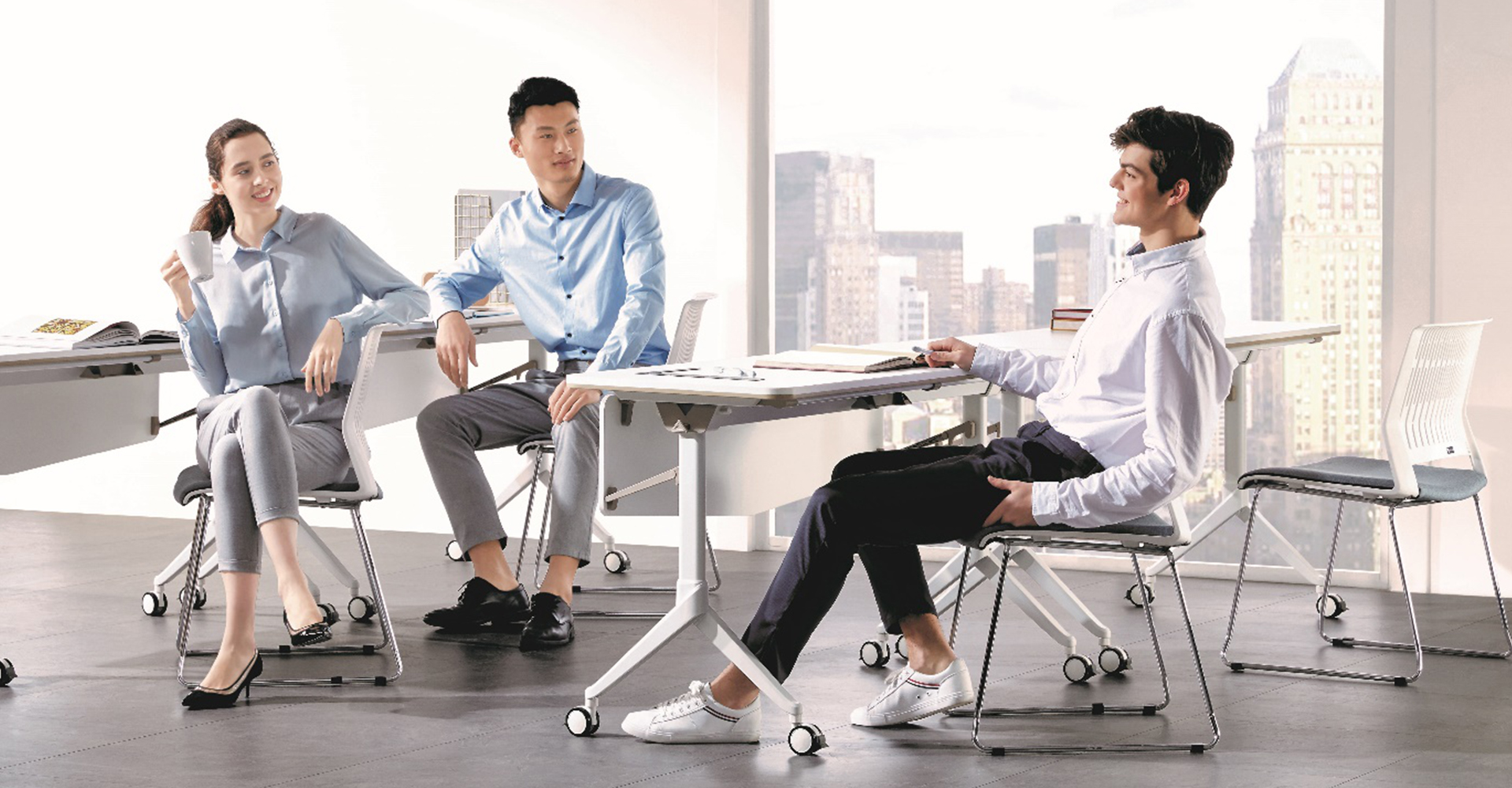 Why we need Dedicated Spaces for Learning
Classroom-style spaces feel outdated now, but the idea of permanently designated learning spaces has caught on in the workplace management community. If you want to encourage continuous upskilling then you need to create an optimum space for the employees. The Staff needs to know what space is for, and ideally, it should try and stay the same. A continuous flow of ideas favored by training spaces and various working activities is a benefit gained from companies that attract open-minded collaborators and employees.
Having distinct learning spaces demonstrate that learning is valued and inspires bold ideas. Creating such a space shows a company's commitment to learning and a culture of innovation. True learning only happens if mistakes can be made and not frowned upon. By having 'safe' spaces we mean areas of privacy where people can feel empowered to challenge ideas without fear of being judged and criticized.
We believe learning is best achieved through real-time collaboration and on-the-job learning. As employee expectations continue to change, it is imperative for organizations to rethink their approach to learning and training.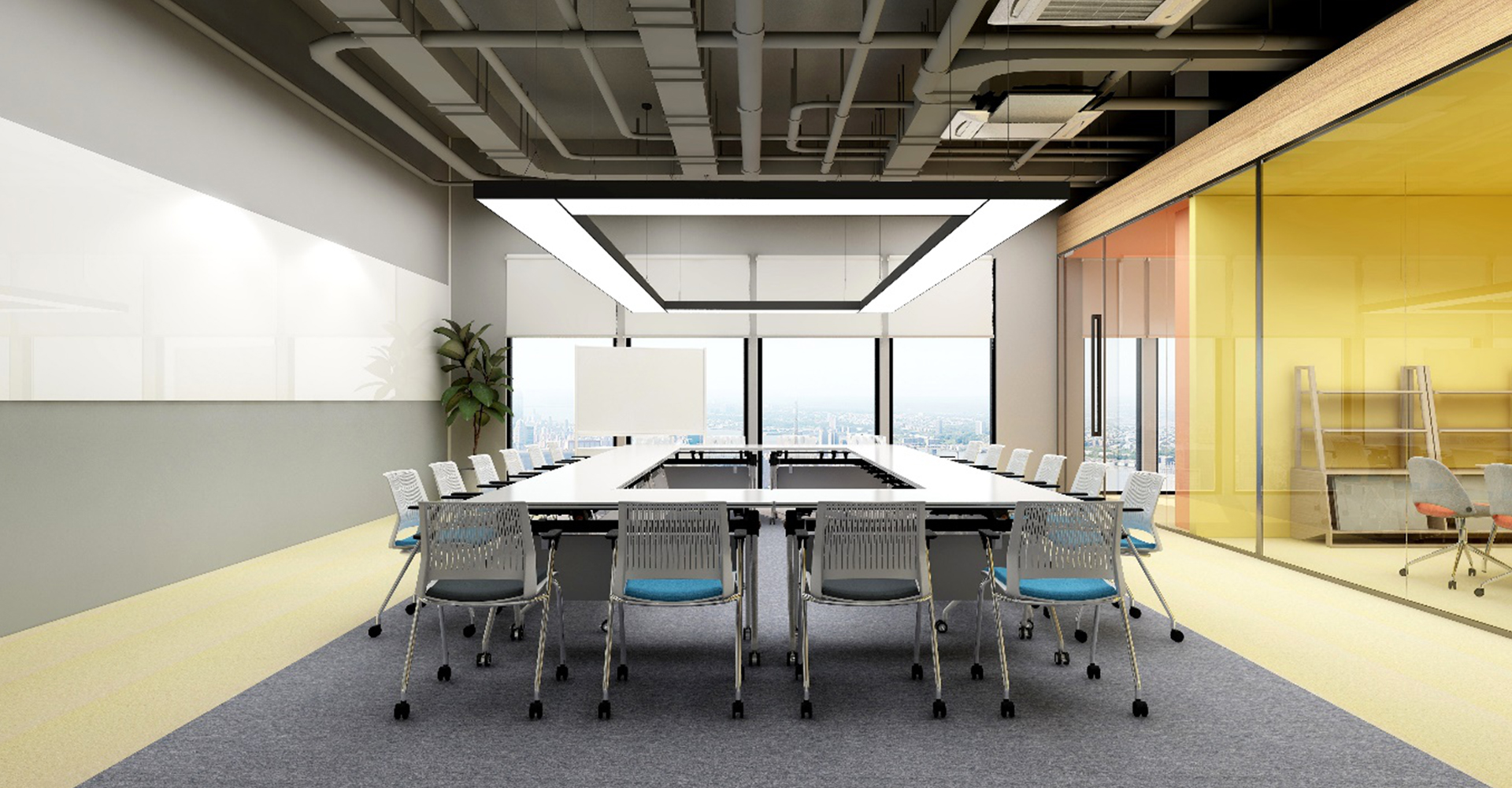 Designing Learning Spaces
More designers and workplace strategists are trying to understand how to integrate formal and informal learning spaces to encourage an always-learning culture. The goal is to create agile spaces where people can best learn, teach, collaborate, and innovate.
Here are few elements to create a modern learning space:
Movable partitions
Movable partitions are dividing elements able to increase or reduce the space for training activities. Composed of panels that slide on tracks, which may be fixed on the floor rail or on the ceiling. Partitions can also be used as doors.
Acoustic panels
Sound control is a major part of the office design to give a boost to office productivity. Use acoustic panels to create privacy screens around meeting or learning spaces. Available in both fixed and freestanding options, acoustic panels are able to reduce the noise inside the training.
Agile Furniture
Open space and movable and light furniture able to offer more styles and room variations that suit the team's needs. Easy to move and store, tables with wheels and folding worktops, stackable chairs, and screens with castors will allow training rooms to be reorganized quickly and easily.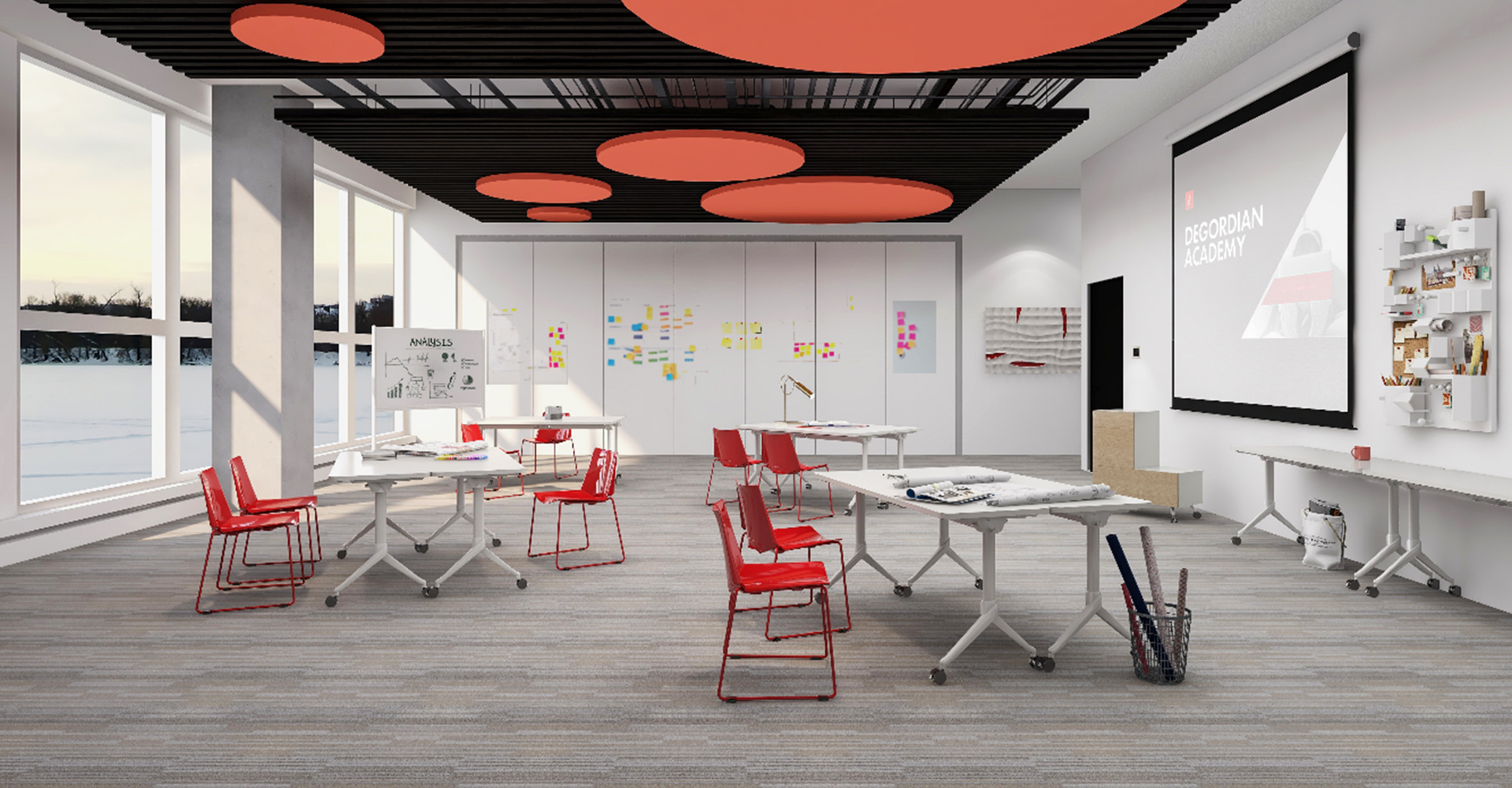 Equipped with Technology
Interactive technology and collaboration software are the secrets for making the employees active participants during the training. With the availability of video conferencing tools, the trainer can share content and do face-to-face conferencing with remote workers. Such interactive solutions allow local and remote participants to effectively communicate and share ideas with each other. Digital boards are technological devices ideal for supporting activities inside training rooms.
The right Lighting
Maintaining the right lighting inside training rooms is important in order to attract high levels of attention from your audience. Try to use natural light as much as possible. If it is not possible then try to have a balance between natural and artificial lighting, using eco-friendly lighting solutions.
Décor and colors
Traditional learning spaces have changed into more open and casual environments. It is recommended that inspire your employees with attractive interiors and wall design. The right color on walls can activate various regions of the employee's brain. These regions influence thoughts when sitting in a learning space. As an interior element, you can also decorate the room with plants and flowers to light up the place.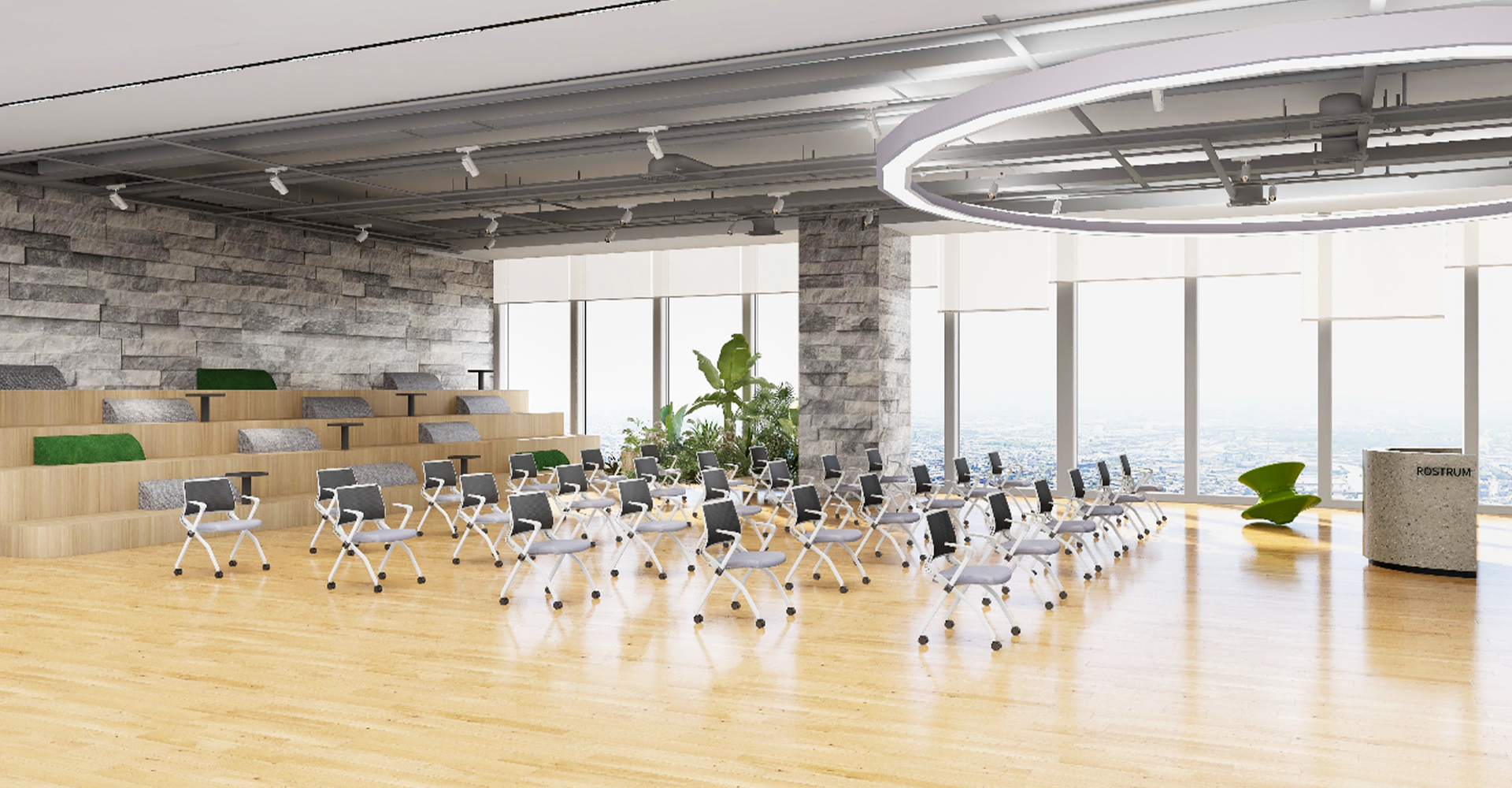 The Takeaway
In order to design a functional and efficient training room, it's fundamental to understand the needs of the employees and the management. The success of the Training room, will not only depend on the program you create, but also the set-up, style, and type of furniture that you use. The idea is to create better, more collaborative spaces that will inspire a culture of innovation for our future.