Offices are a noisy place and Open Offices are even more. Open plan offices are here to stay and there is nothing much we can do to change this trend. While these types of open-floorplans may make it easier for employees to communicate and collaborate, they bring with them different challenges, one of them being increased noise levels. But, with Acoustic Furniture we can fine tune the Open office design to absorb the unwanted noise and boost the productivity of the teams.
Acoustic furniture is designed with special fabrics and specifications to reduce noise and provide privacy in an open office. A commonly used material is PET Felt which is durable and has a great acoustic performance. Employees who work in an acoustically sound environment produce better work and may take fewer sick days in a year since comfortable office acoustics lead to better health.
Here are six types of Acoustic furniture which can be the right choice for your office:
1. Acoustic Seating
Acoustic seating is perfect for a casual setup that may be limited in an employee lounge space. Since this type of seating is fairly flexible, it can be moved around the office as more employees join the team. Acoustic seating can help employees stay focused in loud lounges.
Check out Flower 6 Lounge Seating.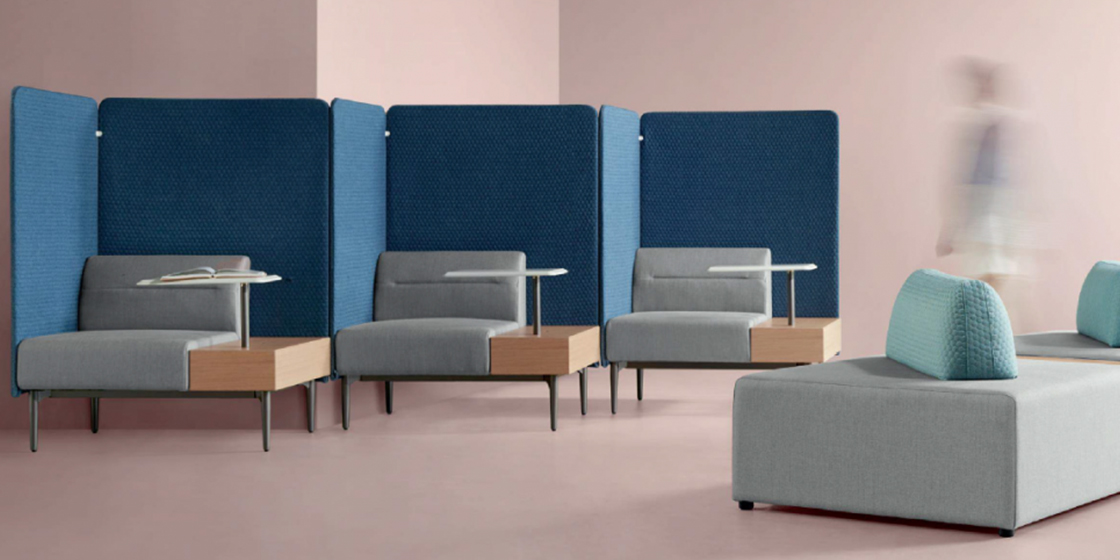 2. Wall Flaps
Wall flaps are a new kind of wall art made of PET which serves as designs on the wall as well as a noise reduction solution. It can be made in different shapes, sizes, and colors. It can also be used as a pin-up panel in the discussion areas.
Water-drop shaped "Mine" is an Acoustic wall flap by Sunon.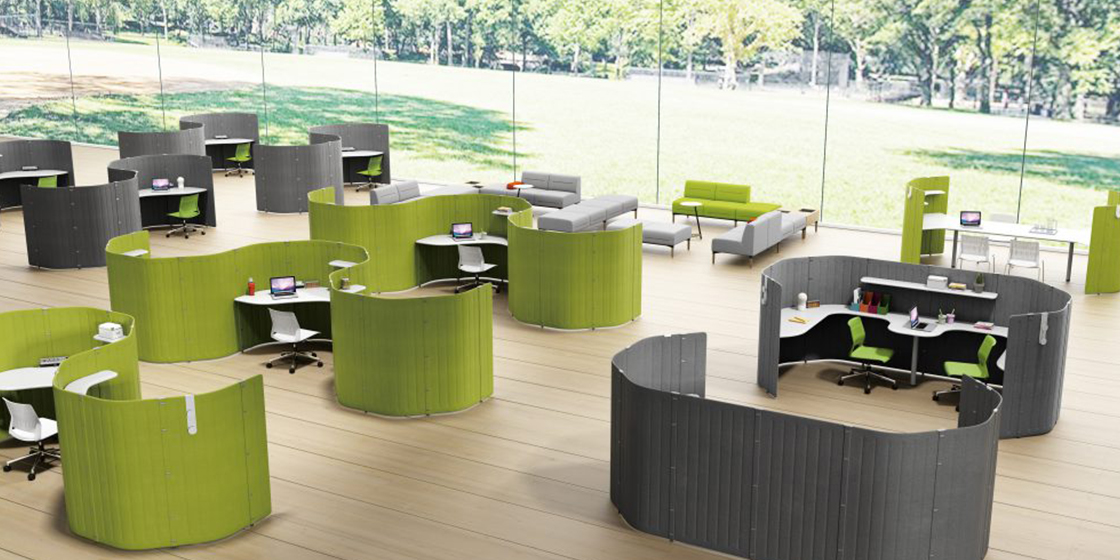 3. Acoustic Panels
New acoustical panels give you a lot of options for designing modern workspaces with custom looks that inspire creativity and collaboration. Use them to create privacy screens around conference or meeting areas, or to absorb sound surrounding desk areas.
Leaf-shaped "Mine" by Sunon, is a freestanding acoustic panel and pin-up board.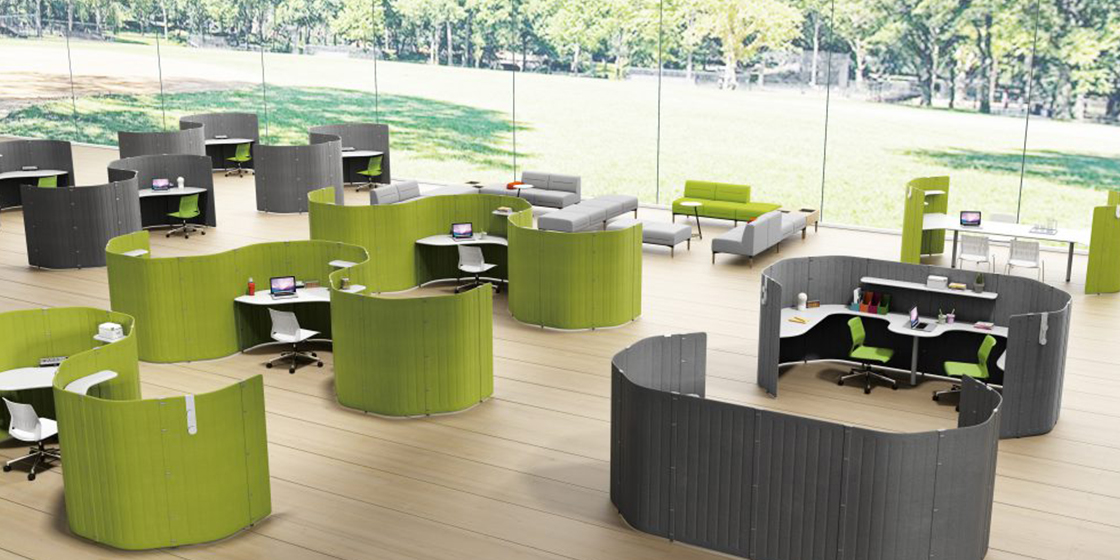 4. Hanging Screens
What makes acoustic screens so attractive is that a screen can help reduce the sounds and offer some privacy, but at the same time can help preserve the open feeling of the space. Screens are also decorative and can elevate the look of the room.
Snowflake-shaped "Mine" by Sunon can be hanged from the ceiling to create partial privacy.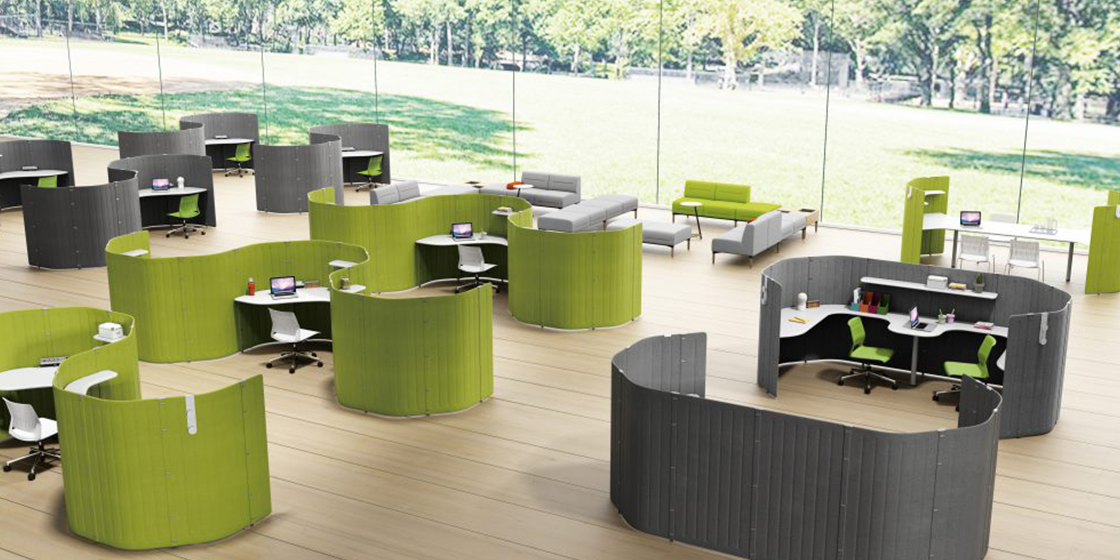 5. Modular Screens
Modular acoustic screens can be set up in any open space to create a temporary (or permanent) soundproof area for meetings or collaboration. Now the room can be as open and fluid in design as you choose it to be, while still retaining a high amount of function and flexibility in use for the employees who need it.
Check out Hyle Collaborative Furniture.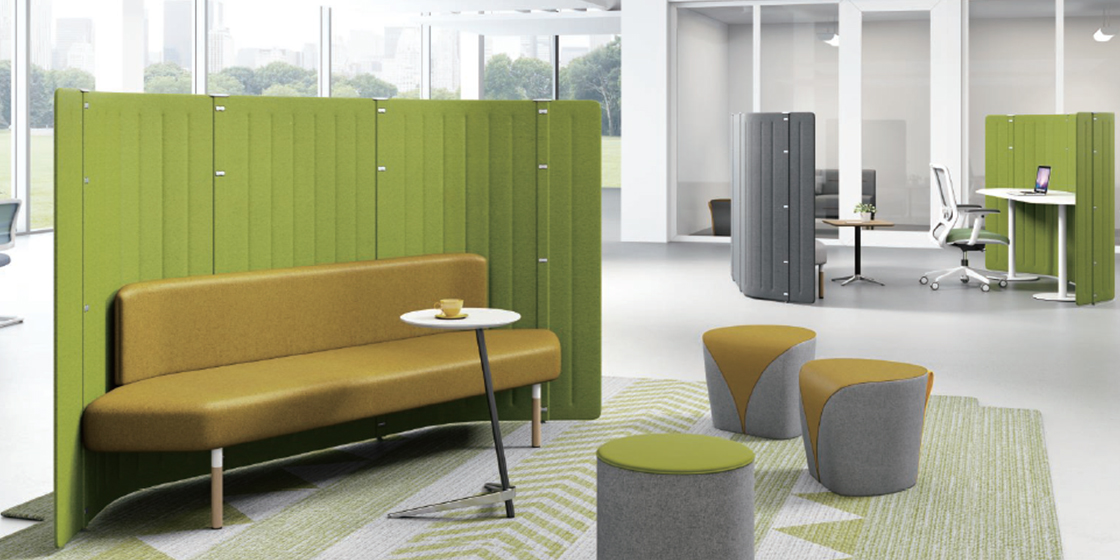 6. Tabletop Acoustic Screen
The workstation area is one of the busiest and noisiest spaces in any open office due to the sheer number of people and numerous distractions. Traditionally, fabric screens or glass panels are used on the tabletop to provide privacy to the user. But, we can also fix PET Acoustic screens in various desk systems to provide privacy as well as noise reduction.
Check out Spark Series with PET screens.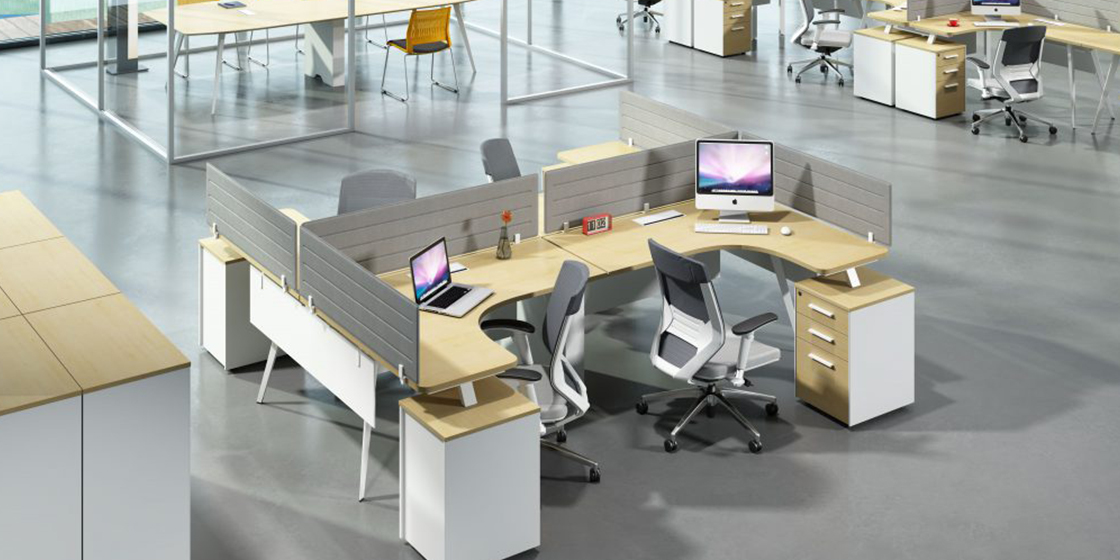 As office designs around the world continue to change, so do their needs, forcing designers and architects to adapt to them. Sound control is becoming an increasingly major part of the office design to give a boost to office productivity. Upgrade your office furniture with acoustical solutions and start designing smarter workspaces.
Get in touch with us to understand our full range of Acoustical Furniture solutions.