We encounter distraction after distraction at work every day. People frequently arrive at work early, remain late, or go on the lookout for a quiet area. Employees may need more time to think and solve problems as a result of information overload and hyper-connectivity. Because of the near-constant interruptions we experience at work, we frequently lose our capacity to be creative or original, which is bad for the company. That is why Focus rooms are among the top five workplace perks, given the popularity of open office layouts. According to experts, the unit count of smaller private spaces in office design will expand at the most significant rate in the near future.
Focus spaces offer a place where workers may settle down and unwind or work in a more private atmosphere. Focus rooms give employees a place to conduct private video conversations, and as we are all aware, the number of video calls we make throughout the course of a workday has substantially increased. Focus rooms have taken on a variety of forms in modern office design. How can an office be designed to promote intensely concentrated and fruitful deep work without compromising the advantages of an open office setting? In this article, we'll examine how and why a focus area matter in the office.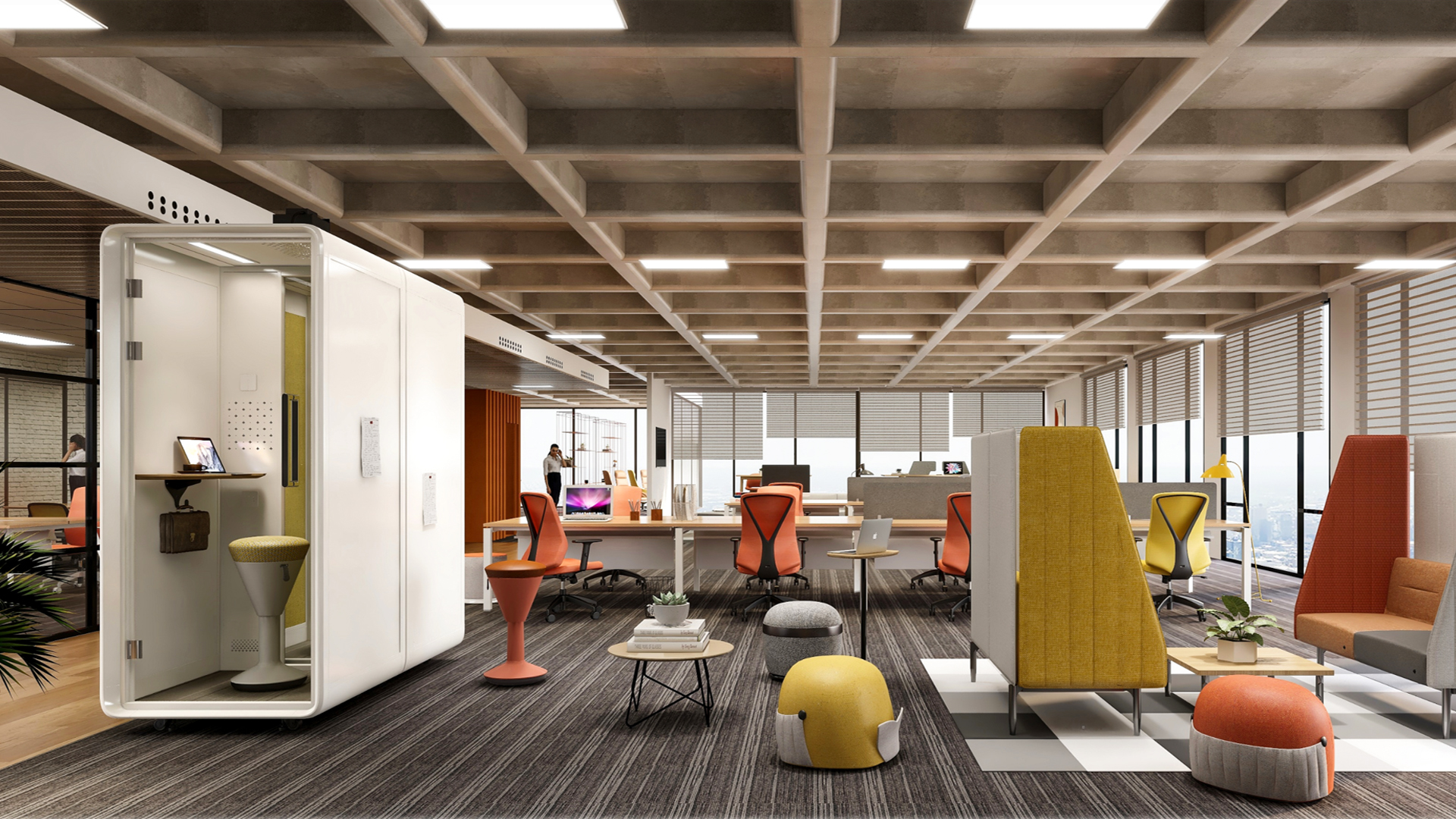 Finding the right balance
Finding practical ways to allow employees to freely alter their environment so they may use particular areas for particular jobs is the constant objective of an optimal workplace.

Collaboration is excellent, but productive workplaces can't be built around a top-notch café and a posh co-working facility. According to research, effective cooperation involves both teamwork and individual focus. In order to maintain that balance and increase office productivity, workspaces should be built to support both work styles. This is why incorporating dedicated focus spaces is essential.
Deep concentration work is the capacity to work on a particular job or project for four or more unbroken hours each day. Innovative solutions cannot be created, designed, or produced until the necessary mental space is available. Some people can do some individual work, such as responding to emails in common or communal locations. But, the majority of workers need access to more private places than an open-plan workstation for professional tasks that demand deep concentration, writing, coding, or analytics. Traditional concentration work environments emphasize controlling external visual and aural distractions. How might these areas encourage concentration and cooperation? By creating a comprehensive design strategy.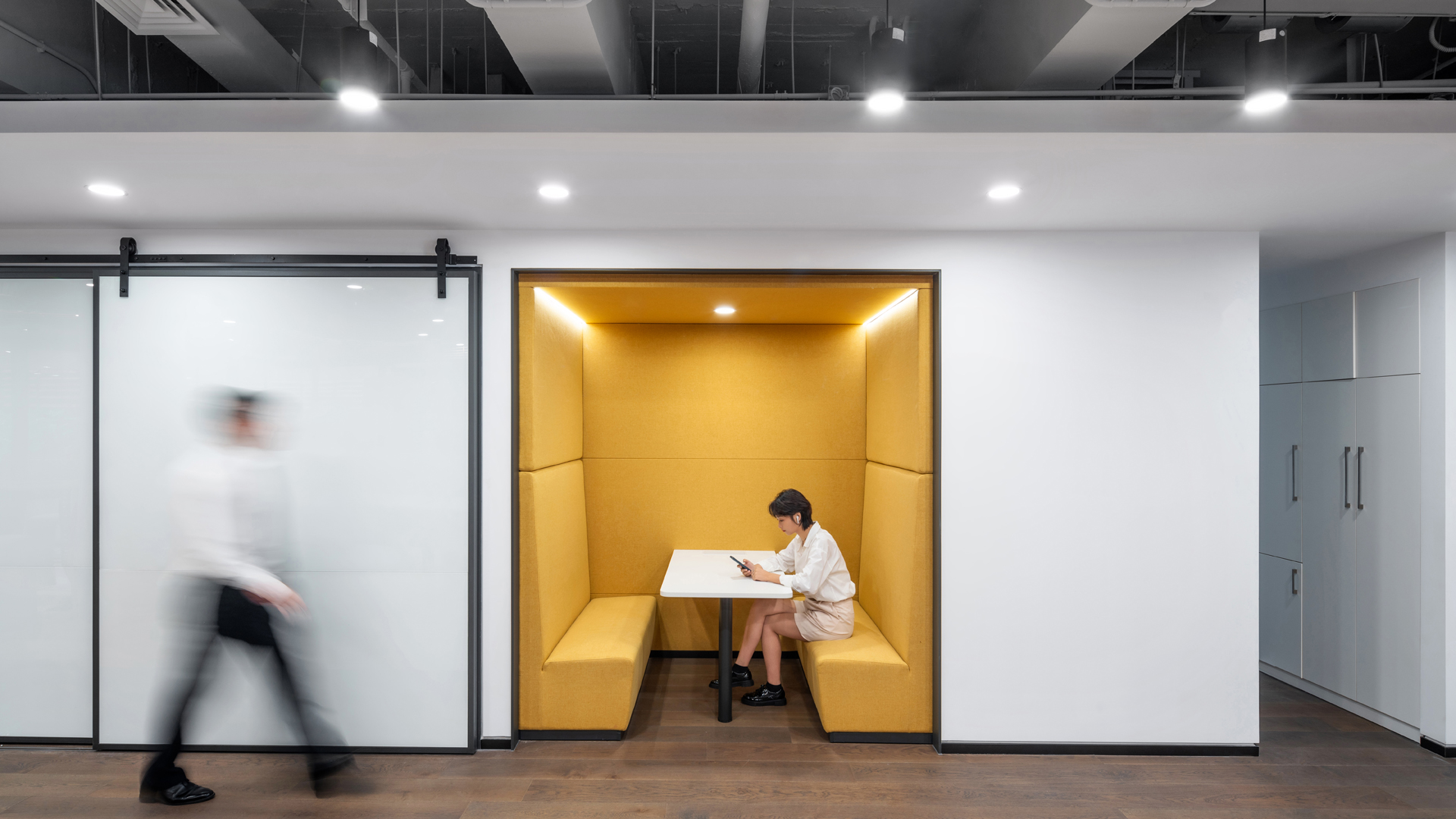 Creating Spaces for Focus Work

How can an office be designed to promote intensely concentrated and fruitful deep work without compromising the advantages of an open office setting? These three effective design approaches, in our opinion, have the potential for productivity.
For sound privacy, the idea of an acoustically designed phone booth has grown quite popular. Employees can use these quiet areas to conduct client phone calls, respond to emails, hold video conferences, or simply discuss project ideas. These areas are excellent for concentration. These two- or three-person phone booths may double as collaboration or meeting spaces where a small team can concentrate on a particular task within the business.
Most people who need to focus prefer solitude. Giving people options for where to work inside the workplace promotes a more productive workspace, a better working environment, and improved individual performance. One strategy to offer access to acoustical isolation and indicate to others not to be disturbed is to have enough of on-demand focus rooms accessible.
Due to the size of the space, the library approach to focus rooms becomes more of a quiet zone than a room. Everyone is aware of the "rules" of a library: keeping your voice low and respecting other people's rights to read, study, or work. Office libraries frequently have fewer amenities than an employee lounge, such as a single community table and lounge seats. A fantastic method to convey a visual indication that focus and individual work are as crucial to organizational efficiency as collaboration is to dedicate an entire space to focused and concentration-based work.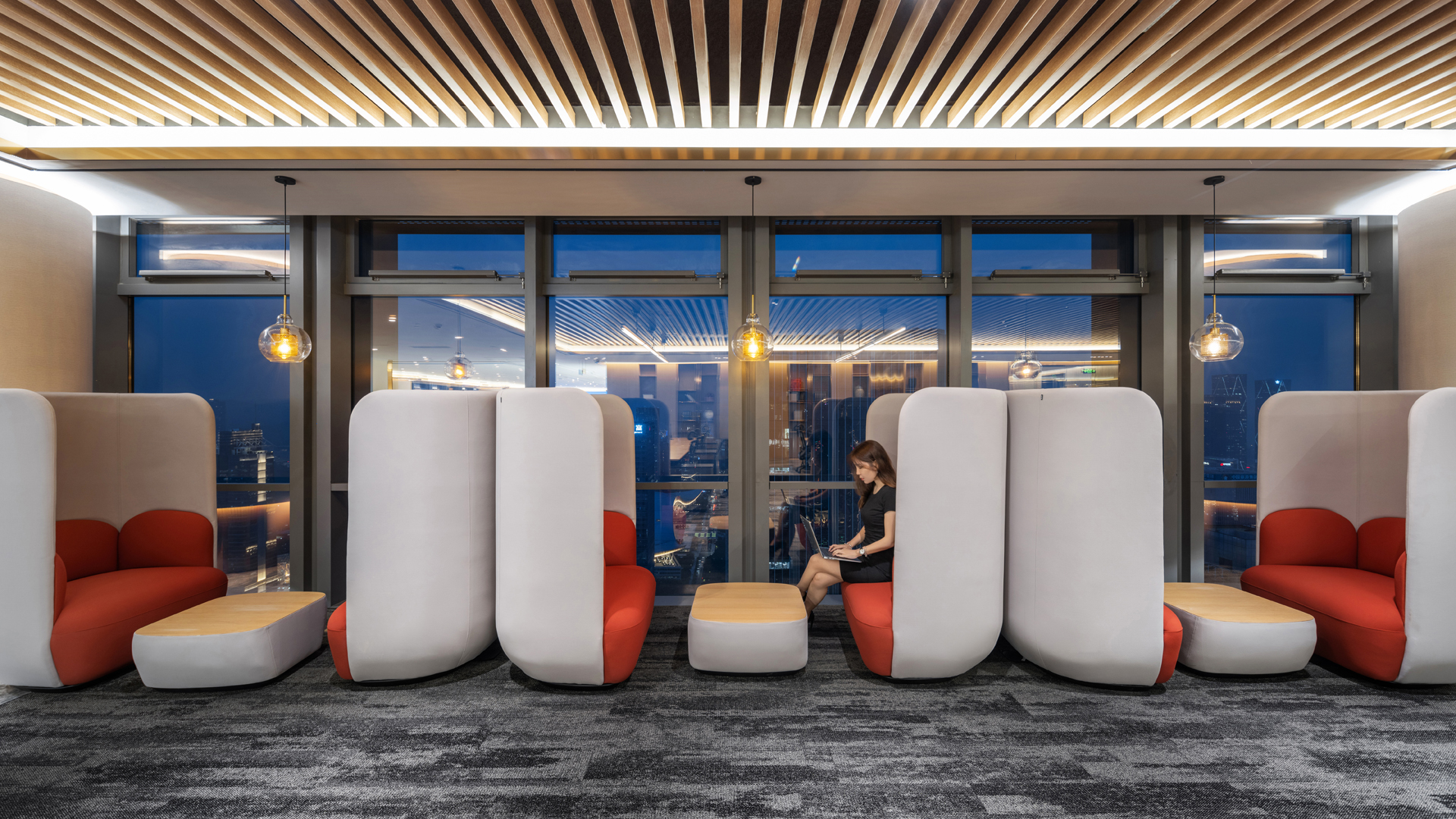 Conclusion
Everybody will have a different preferred focal space. Employees need options so they may pick a workspace that fits their work preferences and enables independent attention and concentration. Designers must concentrate (in-depth) on what truly matters: how their work will affect people and processes. As a result, we must go beyond open and closed to comprehend the fundamental heart of an organization's identity, its basic values, and the preferences and habits of the workforce.