Every piece of furniture affects your work. The way furniture is configured inside the office plays a big part in the success of the workforce, and it's not something to be taken lightly. You should not underestimate the effect office furniture can have on everyday work experience. With the inclusion of the right furniture, you'll have the ability to take your office productivity to a whole new level.
In a modern workplace setting, the furniture plays an important role in creating the working environment, giving a safe and relaxing atmosphere and a comfortable feeling to all employees of the office. Your workspace needs to match your workflow to maximize your potential. The office furniture you select should consider ergonomics in the design to better support workplace productivity, healthy posture and provide your employees with comfort.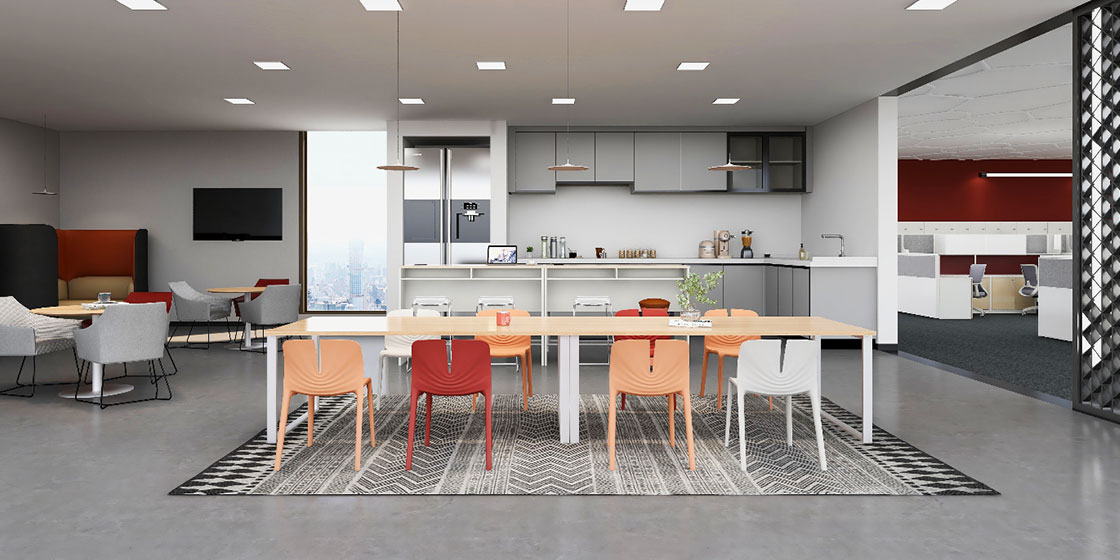 The Importance of Right Office Furniture
Research shows that the more comfortable workers are level, the better is the productivity. Thanks to smooth and soft materials, and state-of-the-art design, contemporary office furniture is built for comfort and ergonomics. Here are 7 ways how great office furniture can enhance your workplace:
1. Make office look spacious
With the right furniture, it can actually make the office look more spacious if arranged properly. Multi-functional furniture is ideal for small businesses and different storage solutions can help in organizing files and reduce clutter. Placing larger pieces of furniture against the walls also maximizes open space.
2. Good first impression
A positive first impression is crucial with regards to interviewing potential employees or hosting meetings with clients. Your furniture reflects your business image. It is also very important that the furniture in your office is on brand and matches your business' values and culture. Either way, it sets the tone for how customers and employees will perceive the way your company works.
3. Boring furniture affects motivation
Being surrounded by boring and ineffective furniture, employees can lose interest in work and it'll affect someone's motivation to a large extent. It additionally can make you irritated and unproductive. That is why we need inspiring furniture and spaces, which will make people love the way they work.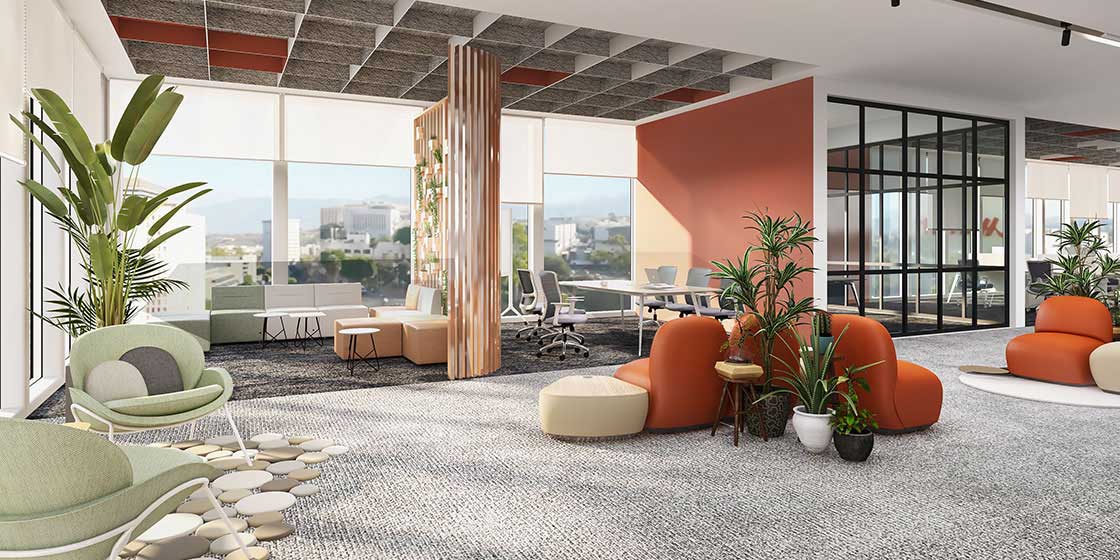 4. Employee collaboration
Redesigning the office space to make it open and free can lead to more interaction between employees. Furniture that do not block the field of view and encourage freedom of movement and interaction, lead to a better collaboration of employees. An informal and casual type of work setting leads to better teamwork. Collaborative workspace furniture should feature comfortable chairs, larger tables, mobile items and white boards to jot down ideas and discuss.
5. Comfort is vital

Research shows that workers who are subjected to uncomfortable seating tend to be less productive and have less workplace satisfaction. Ergonomic Office Chairs which provide back, neck and arm support, make it easier for employees to concentrate. When your employees are comfortable (avoiding the pitfalls of poor ergonomics), they can focus more on what matters and be more productive.
6. Employee Wellness
Ergonomic desk chairs support good posture and reduce the risk of long-term injury. They provide numerous adjustments to cater to different sizes and builds of employee. Your greatest ally against sedentary work is a sit to stand desk. An electronic sit-stand desk can easily be adjusted at different heights with a button, allowing you to work at your best. It also helps in decreasing chances of diabetes, obesity, and cardiovascular diseases.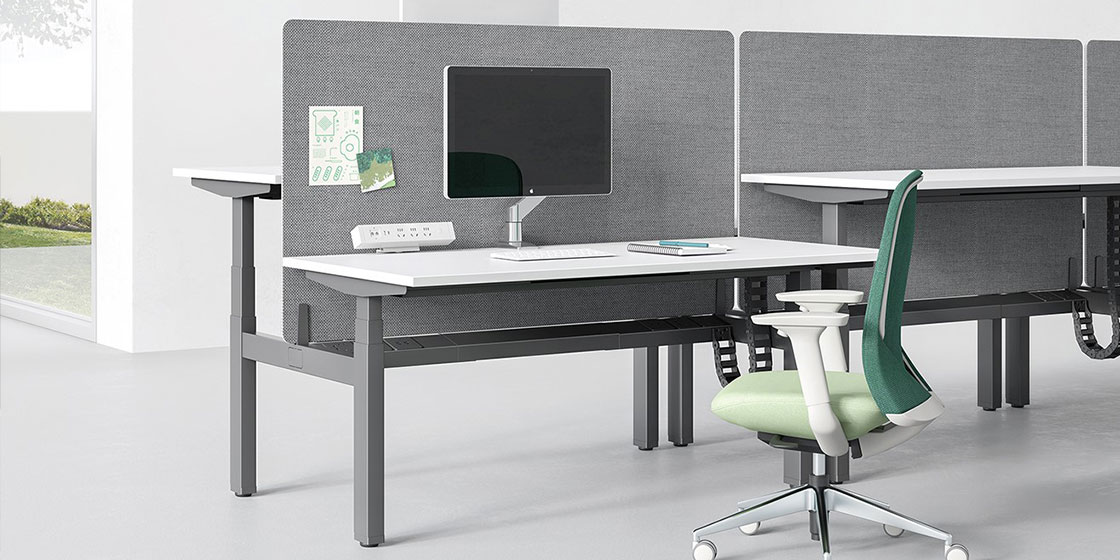 7. Aesthetics and colors
Office furniture not only comes in sleek metals and slim design but are available in a variety of colors and materials. The range of materials can make office furniture more visually stimulating and personal, while providing customized aesthetics. Lots of offices are choosing furniture in bright colors. It's a good way to alleviate stress, as well as influence moods of the staff.

The Conclusion
Selecting the right furniture is of paramount importance, as it can determine the productivity of employees and influence in the success of your business. It will impress your clients, invigorate your employees and maximize their potential. It is important to look for furniture that is functional, supports good ergonomics, and designed to make your work easier. There is no one right way, so make sure you create a workspace that makes you comfortable and suits your needs.
If you are looking to redesign your office or set up a new office, please contact us.