A One-of-a-kind 1500 sqm temporary exhibit created inside our factory for the upcoming CIFF 2020
Watch the Video
For 18 years, CIFF has been an important platform for us to showcase our expertise and build new relationships globally. But, this year the pandemic has made the world come to a halt and we will not be able to meet you in CIFF 2020. So we are bringing the Sunon Experience to your fingertips.

Explore a variety of inspiring spaces and our brand new collection with Sunon's interactive virtual showroom.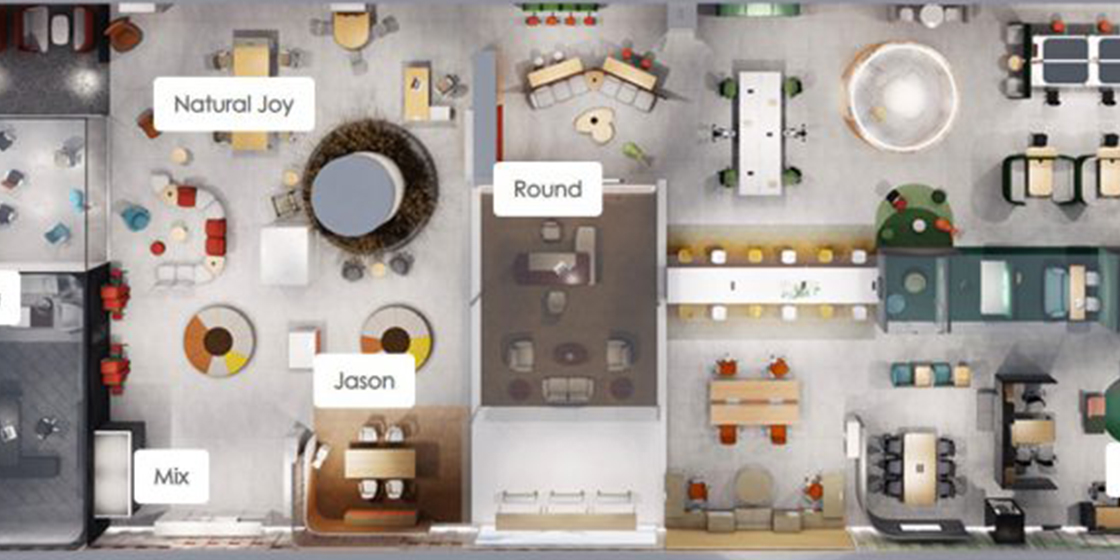 Floor Plan of our 1500 sqm Pop-up Showroom
CIFF is scheduled to happen on 27-30 July in Guangzhou. A month before that, we set up the complete display of CIFF inside our factory covering an area of 1500 sqm. Each and every small detail was inspected to put together this top-class exhibit. The entire setup will be dismantled next week and shifted to Guangzhou for CIFF 2020. We executed a 360-degree photo shoot at the site, to create a high-definition immersive experience for you.
Let us take you through a guided tour of our Human-centric Inspiring Spaces. Its as good as being there, without the apprehensions of the touch.
Welcome to the Sunon Experience
The Sunon 2020 CIFF showroom, using a human-centered design approach, empowers people to re-imagine the concept of a safe office after COVID-2019. At the entrance, D2 sofa from our new 2020 Collection, greets you with artistic and beautiful curves and ushers you into a Human-centered workplace.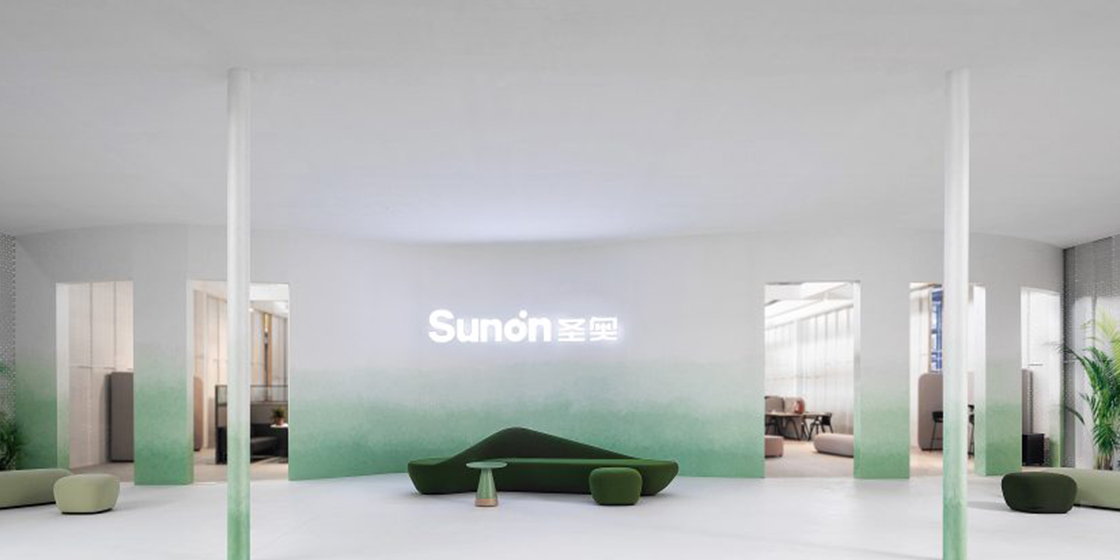 In this modern era of work, we need different spaces for different kinds of work. A human-centered design puts the human aspect of work at the center and creates inspiring spaces for every kind of office and people. With the same design approach, we have divided the pop-up showroom into 8 categories keeping in mind the different needs of different people at different times.
Focus Space – Allows people to do focussed work with added privacy.
Home Workspace – Improves work efficiency at home by fostering health and wellness.
Collaborative Space – Produces an eco-system that is diverse, versatile, and fun to work.
Executive Space – Blends exceptional style and luxurious comfort.
Biophilic Space – Brings natural elements to the workplace.
Social Space – Diversifies the space with informal and soft lounge seating.
Meeting Space – Private spaces for discussions and video conferencing.
Smart Space – Uses technology and digital tools for employee wellbeing.
Come and explore the diverse options of spaces featuring our exclusive collections.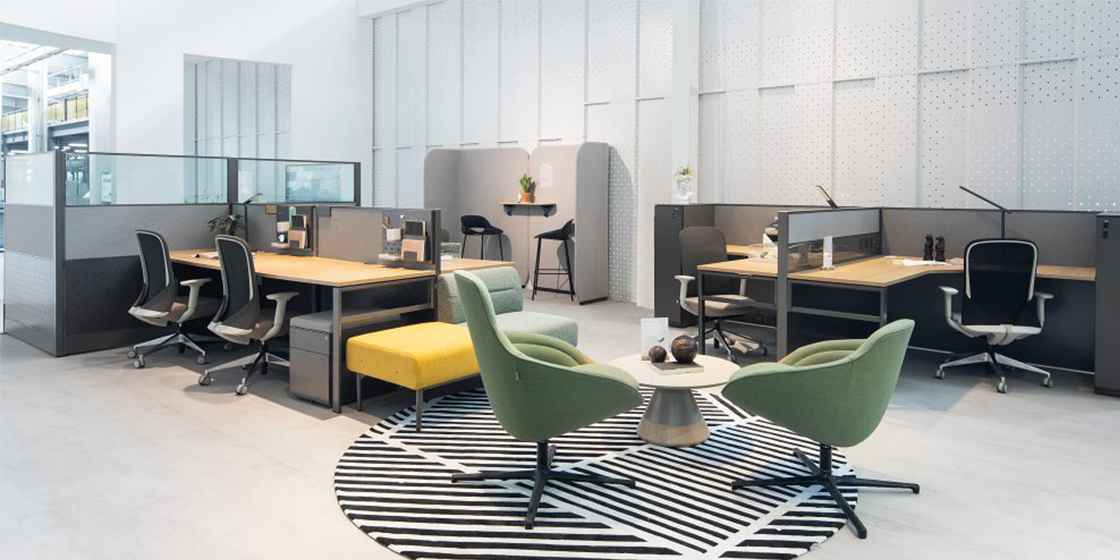 Focus Space
In the post-COVID era, cubicles and partitions are making a comeback. Verdure, our new cubicle system provides safety and flexible options with multiple configurations for privacy.
Other Featured Products: Chair – Aveza. Lounge chair – D3. Discussion Pod – D1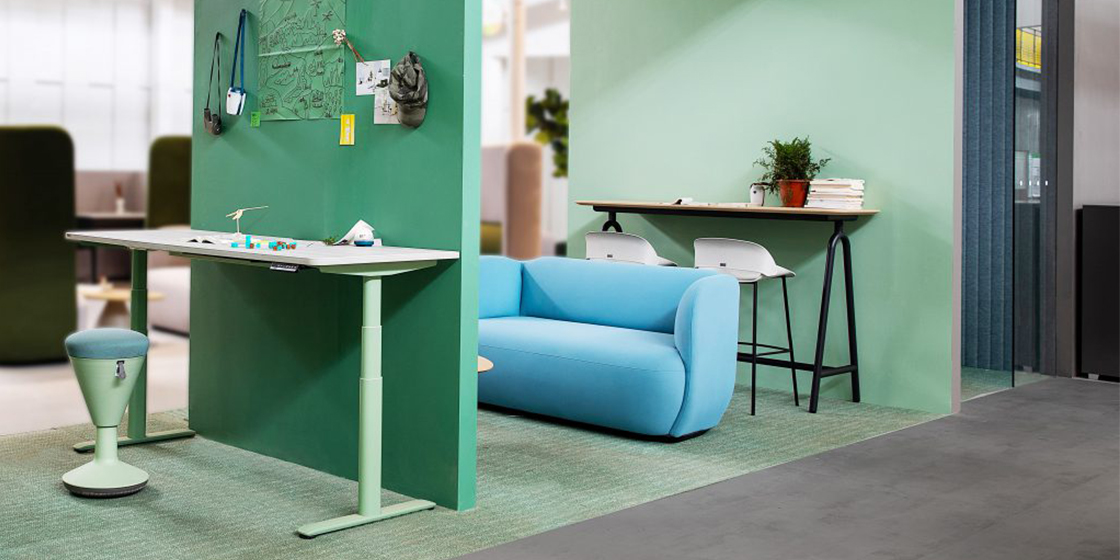 Home Workspace
Work-from-home is the new normal. Sitting on the bed or working on the sofa is not suitable in the long run.
Get an I-Tech sit-stand desk with height adjustable stool Chessy. You can also buy a standing table with high chairs and a sofa for leisurely time.
Other featured products: Sofa & Table – D1.
Chair- Ducky.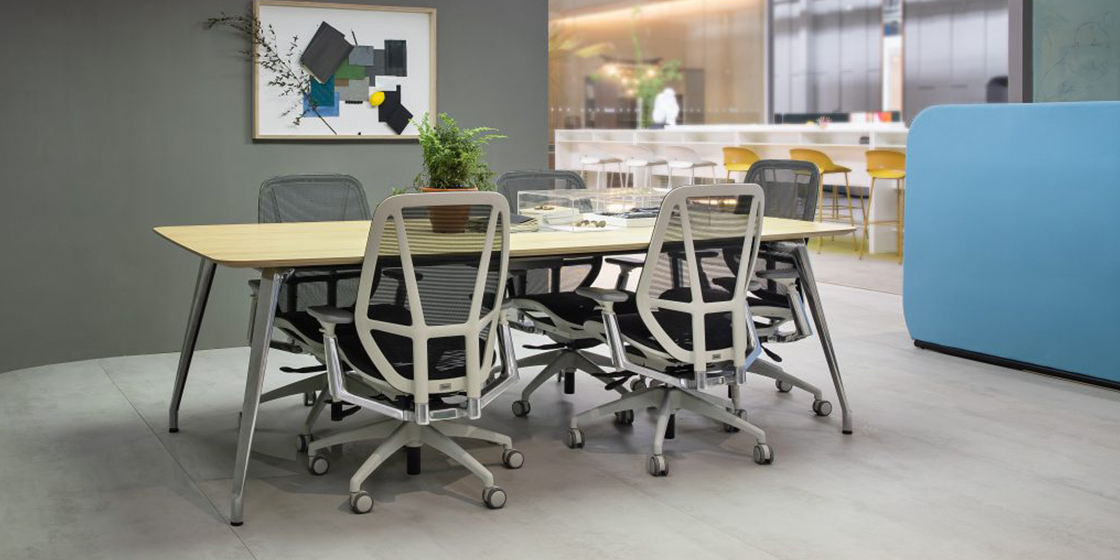 Meeting Space
To get the best out of your meeting time and space, equip your meeting room with a functional conference table and comfortable ergonomic chairs.
Check out Varna table and our award-winning HUP chair.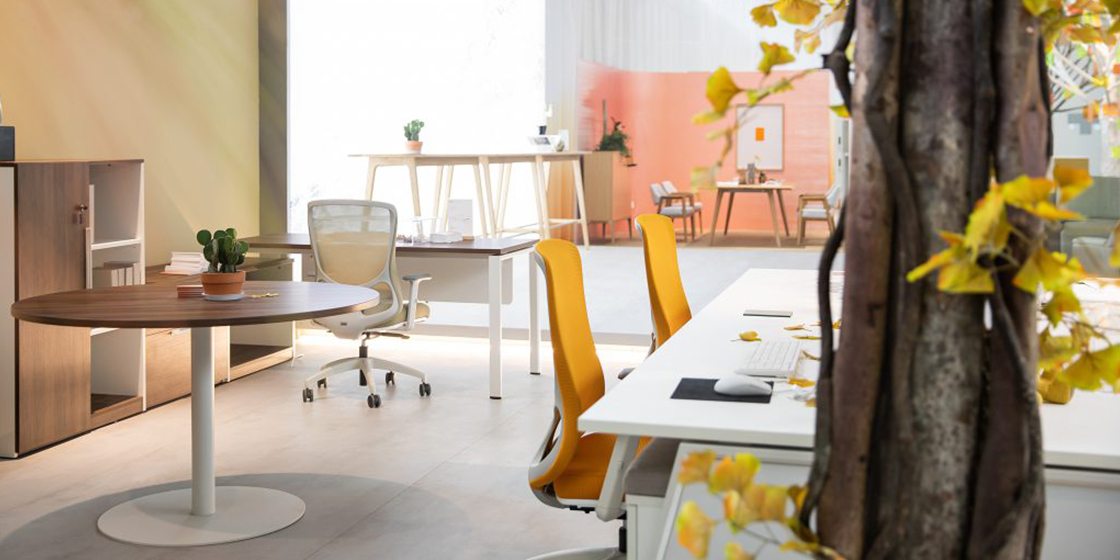 Biophilic Space
In the post-COVID office, Biophilia will take on renewed importance as employees make greater connections between their environment and their health.
Adding elements of nature inside the office elevates the wellness of the space.
Featured products: Chair – Alien. Desk – Mall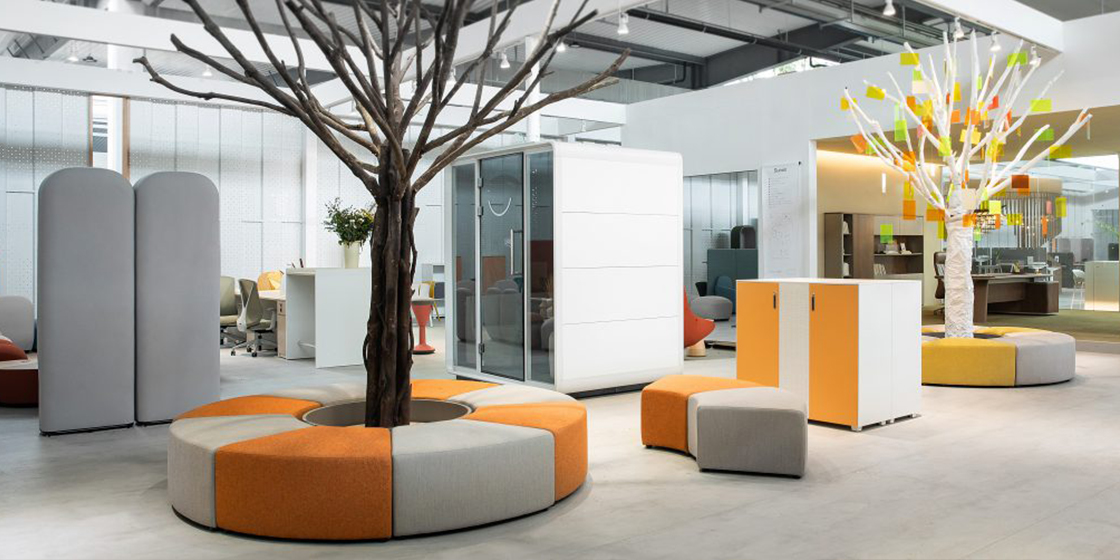 Social Space
We are social beings and one of the perks of being in an office is free-flowing interaction and communication. We need spaces to relax and socialize.
Create a variety of seating arrangements with Modular Lounge Seating Flower 6 and NASA office pods (Launching in Dec 2020) for private discussions.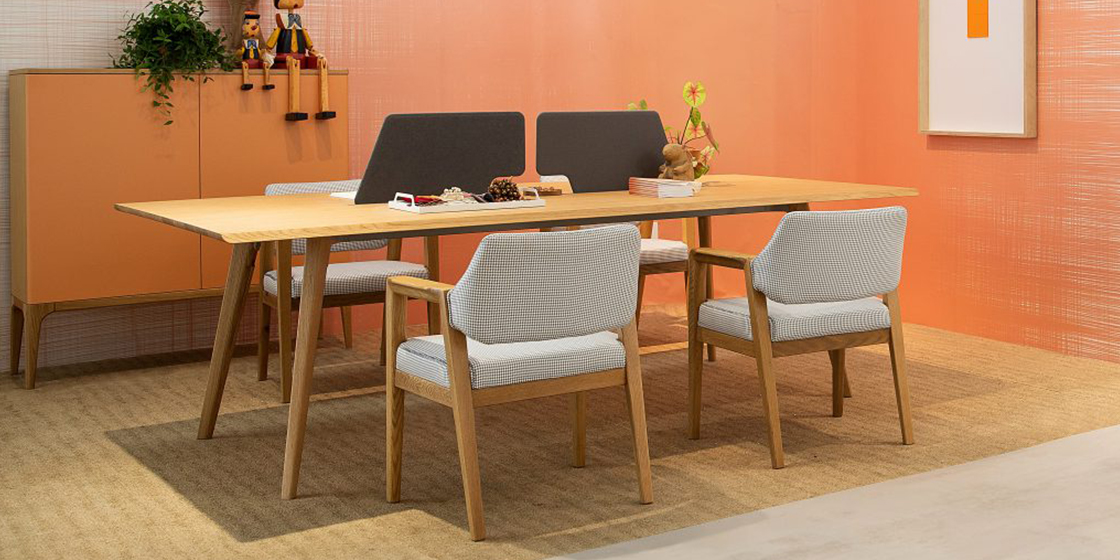 Meeting Space
Switch between focus work and team meetings with Jason II Office Desk. Just remove the detachable screens, and you are ready with a meeting table. Made from Veneer wood, Jason lounge seating is a perfect companion for your daily work.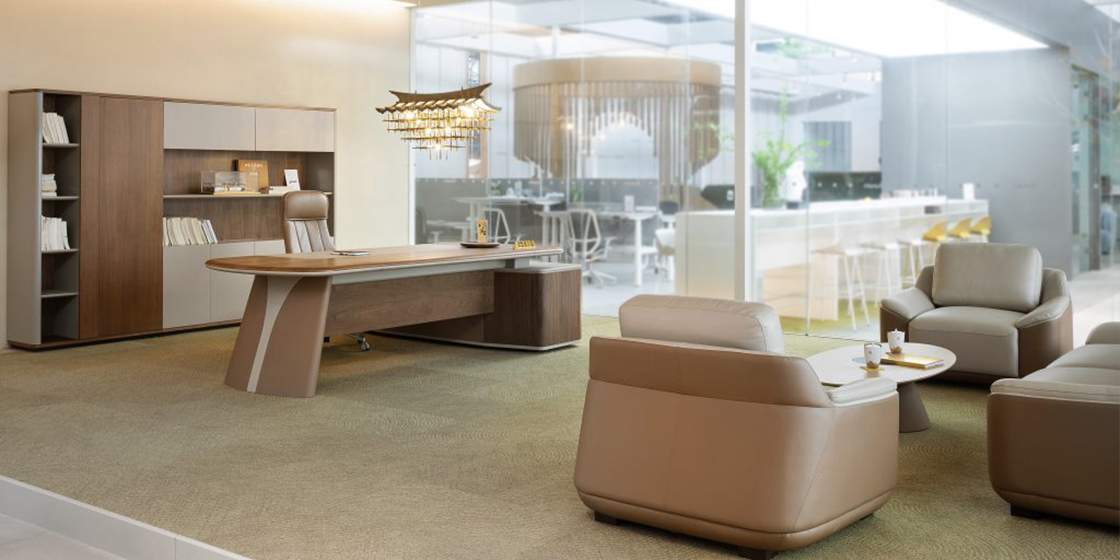 Executive Space
Round office system amplifies the luxury and style of any executive area. Fit for business leaders, Round series of tables, sofas, and chairs symbolizes success and growth.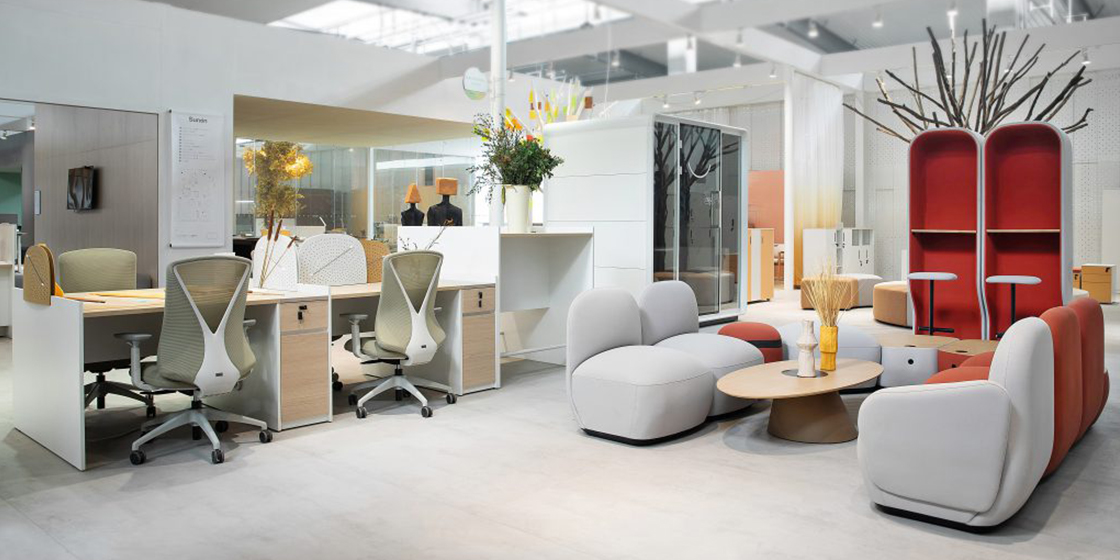 Social Space
One of the perks of being in an office is a casual collision. Our office spaces need to have environments that foster communication.
D1 series provides informal sofas for discussions and phone booths for privacy. We are also launching our office pods, NASA this December.
Other featured products: Desk – Natural Joy,
Chair – Butterfly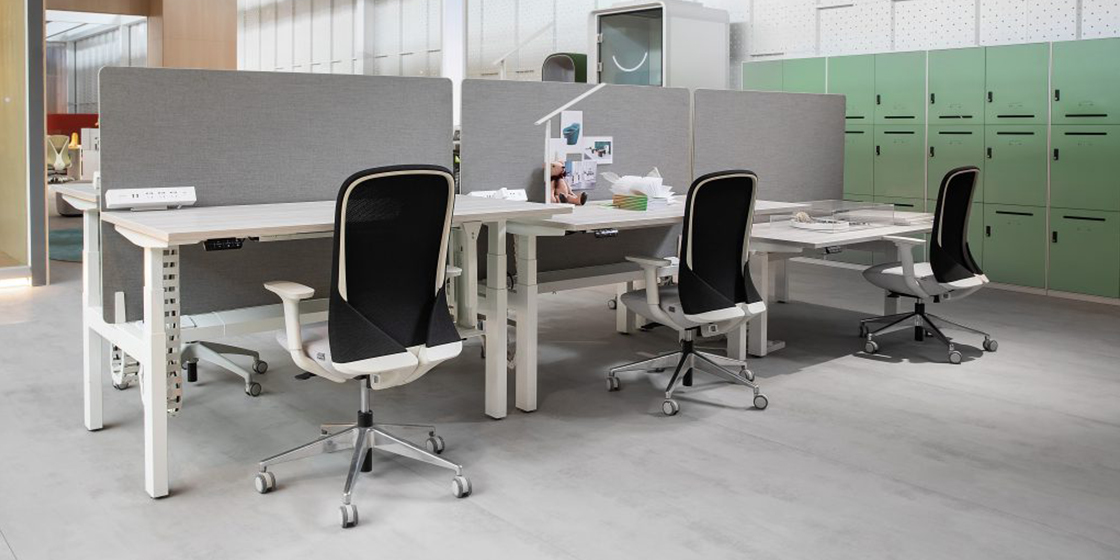 Smart Space
Health and wellness have taken a whole new meaning in the post-COVID era. Using technology, it is required to encourage employees to have a healthy lifestyle in the office.
UP1 sit-stand desk is an intelligent product that acts as a health guardian in the workplace. With its memory modes and smart function, UP1 fosters wellbeing and productivity.
Featured Chair: Aveza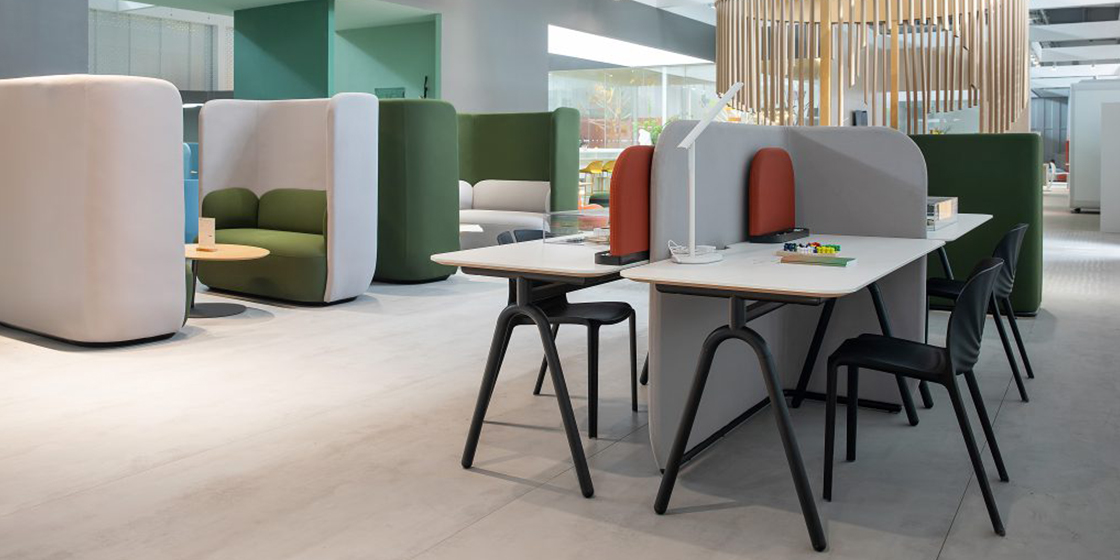 Focus Space
We all need some quiet when the hustle and bustle of an open office gets a little too much. Sometimes, we need privacy for focussed work or have discussions.
D1 is a revolutionary collection of products which provides many options for individual and group tasks. Acoustic screens help you block the noise and concentrate on the job.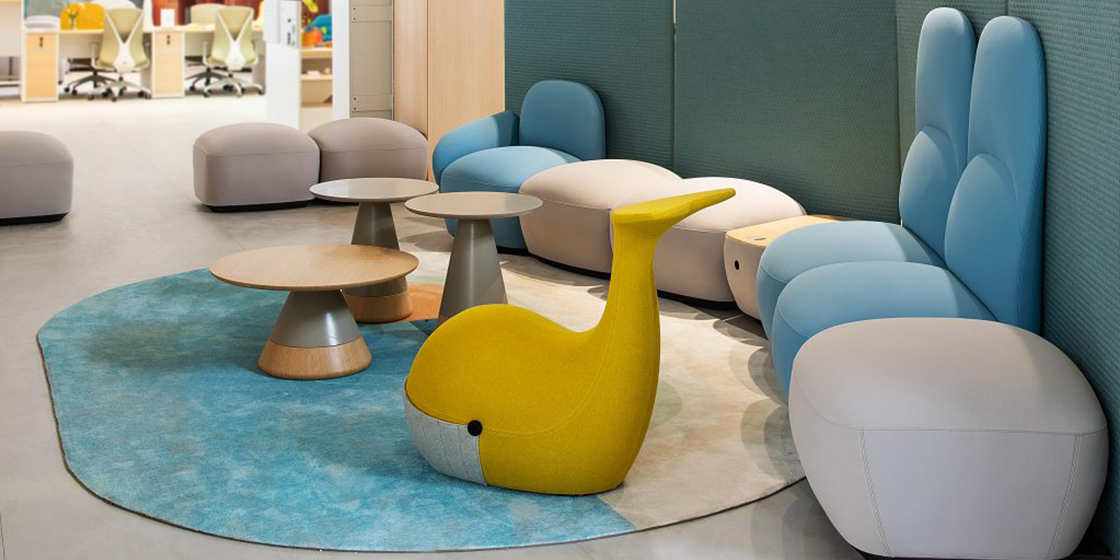 Collaborative Space
One size doesn't fit all. every person has his/her own needs and a unique way to work. To support the teams, we need diverse options of spaces for collaboration and brainstorming sessions.
Natural Joy High tables and D1 series sofas provide ample solutions to create different inspiring spaces.
Other featured product: Chair – Ducky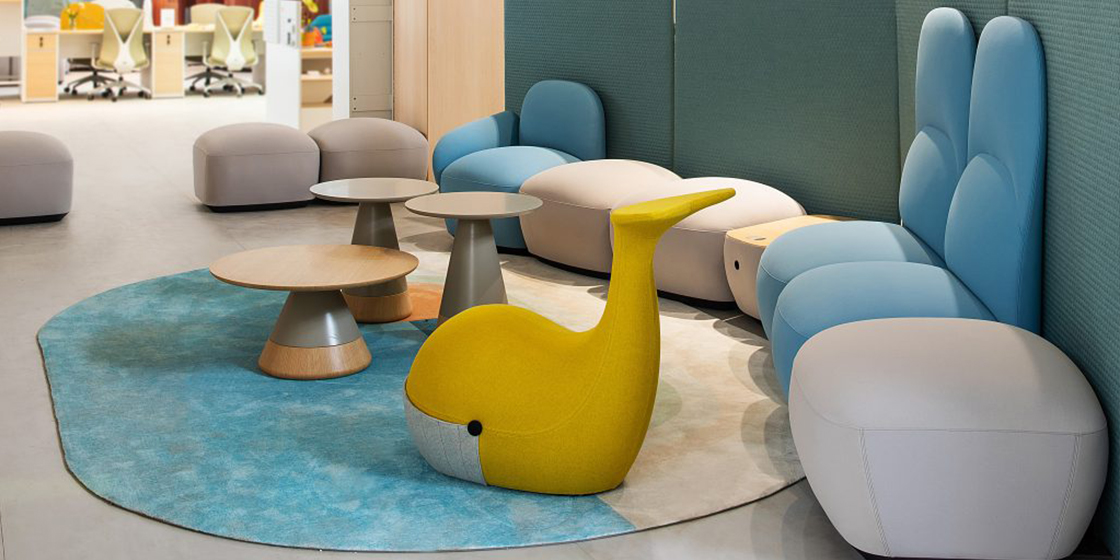 Social Space
The office is not formal anymore. Today's workforce wants an environment that will make them feel at home. Creating informal spaces fuels creativity and innovation.
D1 sofa and our beloved Samu give you a sense of comfort and belonging, which will make you come back again and again.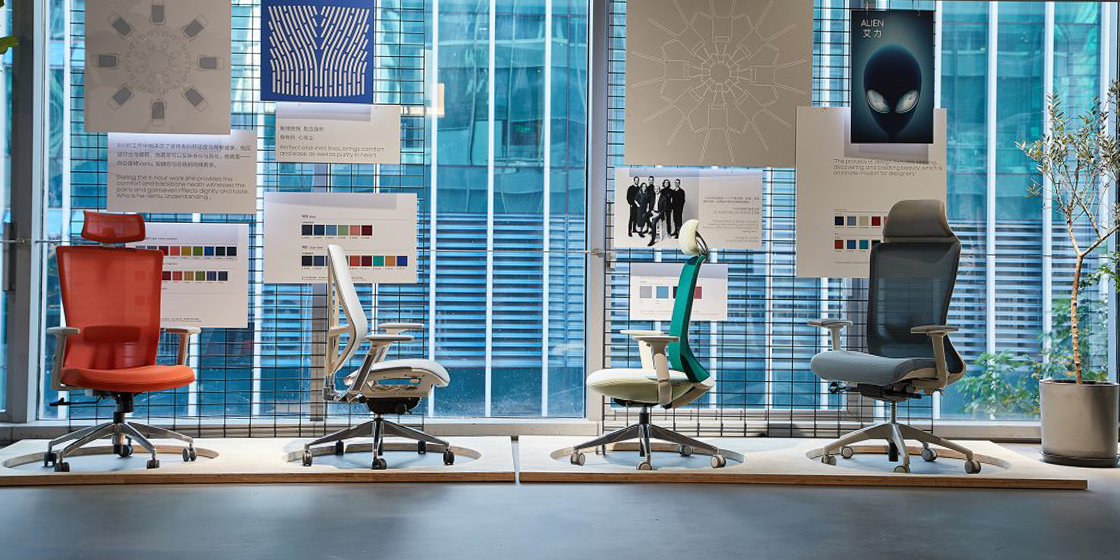 Explore our diverse range of seating solutions including 2020 New collection and award-winning designs.
For more information, please visit the Sunon 2020 CIFF page.