2019 ends on a GOOD note. We are proud to announce that Sunon has been awarded five 2019 Good Design Awards. Our products: H'UP chair, Aveza Chair, Chessy stool, UD armchair, and Round Table series have been selected in the furniture category for excellence in design and manufacturing in the world marketplace.

GOOD DESIGN® is one of the world's most prestigious, recognized, and oldest Design Awards program organized annually by The Chicago Athenaeum Museum of Architecture and Design in cooperation with the European Centre for Architecture, Art, Design and Urban Studies. GOOD DESIGN is synonymous with the leading and best contemporary design produced around the world.

We congratulate Sunon Design Team and our design partners Form and Branch & Claudio Bellini Design for this honor.

AVEZA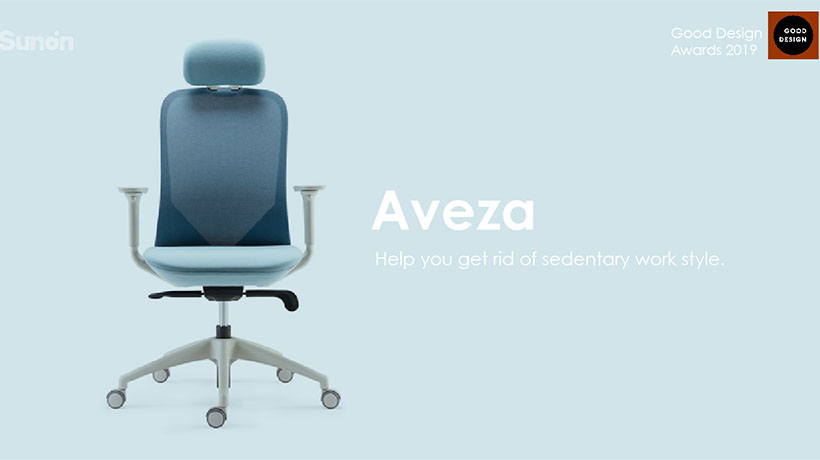 Aveza comes from 'Avis', the Latin name for the bird. Aveza gives the user as much freedom of movement as possible but at the same time a movement that feels controlled and balanced. The backrest has a 360-degree ergonomic motion that mimics the movement of your torso and frame. It is a chair that moves with your body. Click here to learn more about Aveza.

Designer: FORM AND BRANCH, Berlin, Germany

H'UP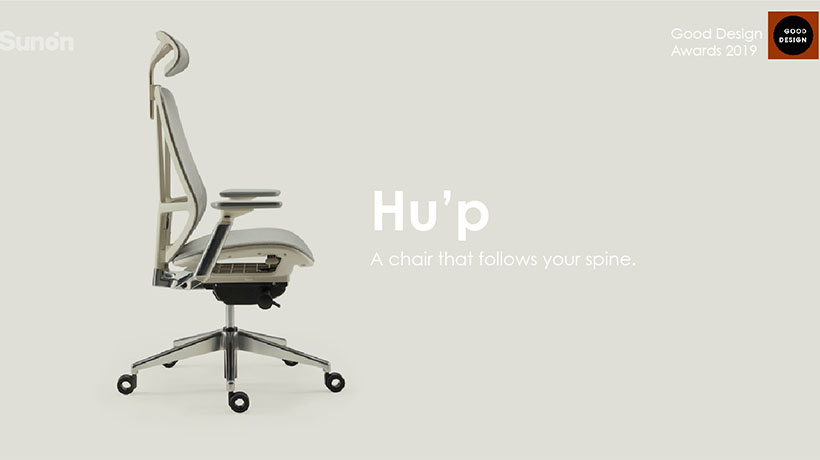 H'UP embraces the idea of flexibility through the four arms holding the backrest, providing absolute comfort. The H-shaped backrest embraces you with a sense of art. H'UP has a highly suspended visual look thanks to its net backrest. It is a chair that follows your spine. Click here to learn more about H'UP.

Designer: Claudio Bellini Design, Milan (MI), Italy

CHESSY

Chessy is a stool that fits into modern workplaces. With its flexible silhouette, swinging left and right, back and forth, it sparks creative ideas all day long. For relieving the spine stress, Chessy has the function of extensive height adjustment which offers strong support for leaning or standing work position. It's time to bring fun back to the workplace. Click here to learn more about Chessy.

Designer: Sunon Design Team

UD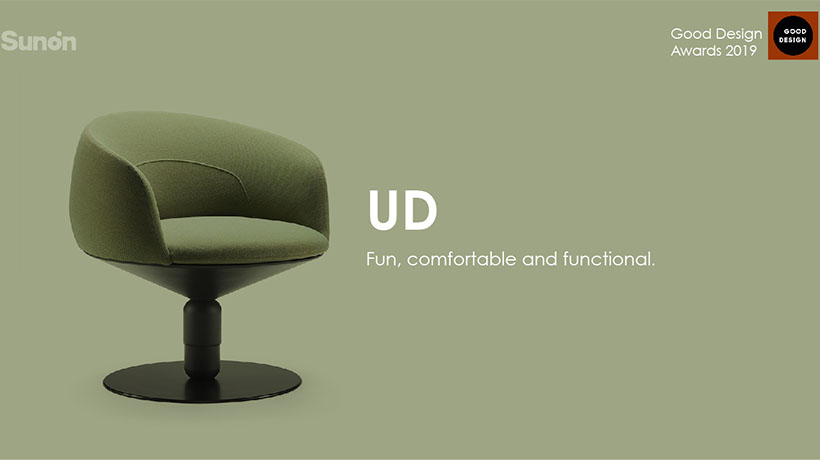 Curves inspired by blooming tulips, contemporary and minimal armchair. It is born to be soft and welcoming with its rounded shape. It is designed with primary shapes such as circles, triangles, and ellipses for the flower abstraction. It is simply fun, comfortable, and functional. This D-shaped armchair is simple yet glamorous. Click here to learn more about UD.

Designers: Claudio Bellini Design, Milan (MI), Italy

ROUND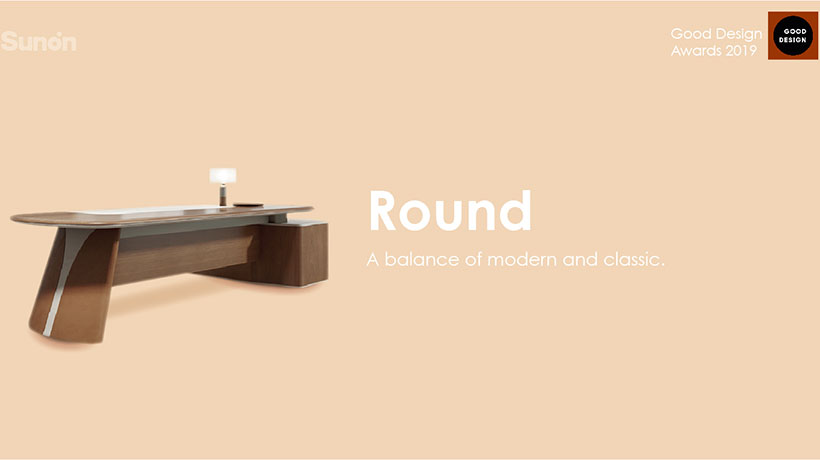 Round is a homophone of "beginning" in Chinese, implying energy of living; in meaning, Round corresponds to the mellow appearance of the product. Square and round sculpt with fluent lines, Round Series is much gentler with fewer glories. This product is in accordance with the spatial design theory of encyclopedic minds and simple business psychical philosophy. Click here to learn more about Round.

Designer: Sunon Design Team

Contact us to know more about our other award-winning designs.