After the pandemic, the modern workplace will never be the same as it was before. We require new ideas and forward-thinking approaches that are practical, enduring, and open to all. Sunon introduced value-creating workplace design solutions infused with its intense passion and considerable experience in innovation and design with the theme of tomorrow's work. We showcased our new collection and inspirations at Orgatec 2022 along with our fresh ideas for the future of the workplace.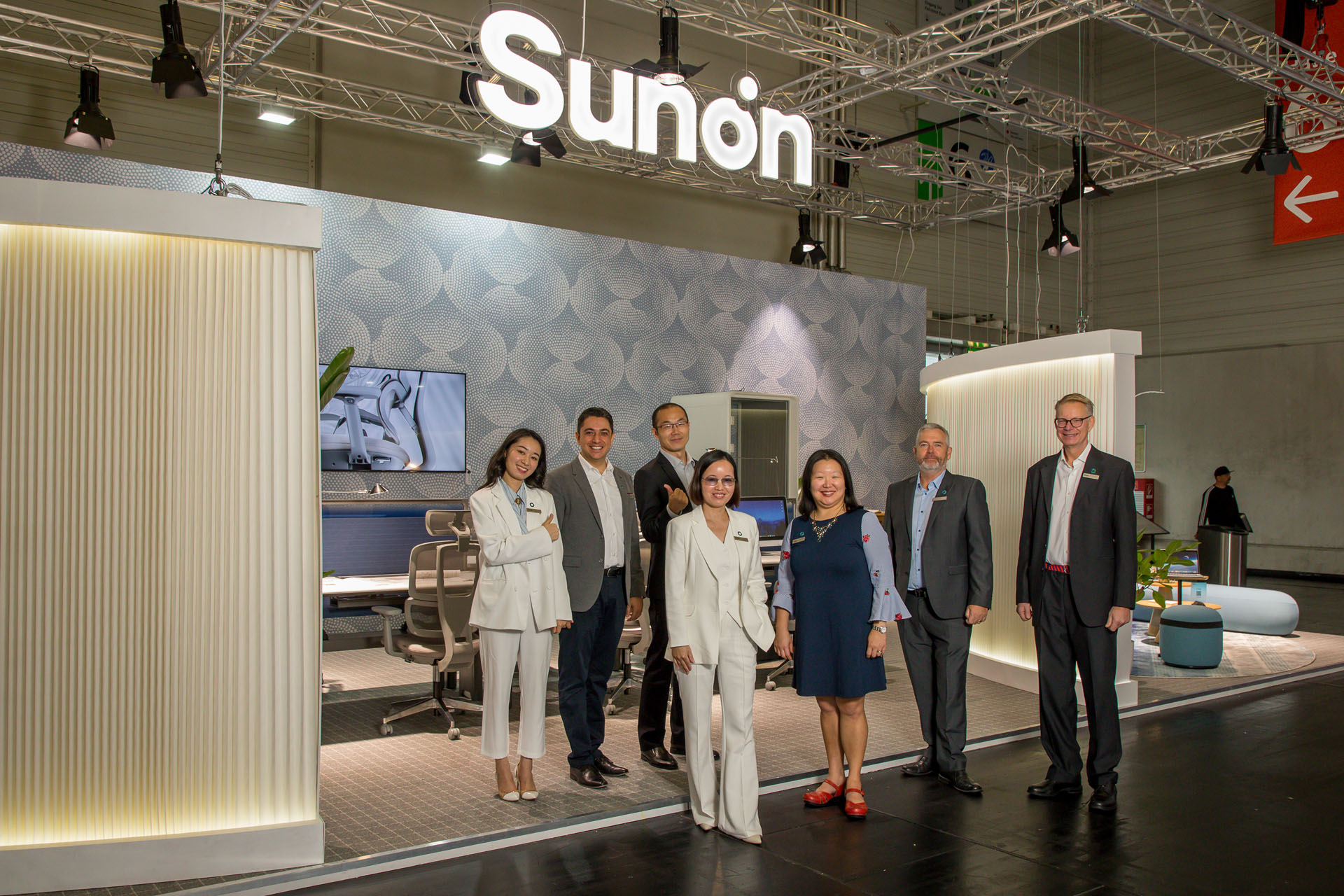 Team members from Europe, China, the Middles East, and the USA were invited to be a part of Sunon's first Orgatec show. "Everybody is excited about it. I have met a lot of clients from my region and also from outside my region and everybody is just excited to be here and to see what's going on. People just want to get back to the old norms, you know, and they are looking to what new stuff we have," said Majed Rajab (Regional Sales Manager, Middle East) about the experience of showcasing Sunon products for the first time post-pandemic at an international trade show.
Our booth attracted architects, planners, and industry professionals from the trade and manufacturing sectors, quickly becoming a hub for collaboration, networking, and new office design ideas. "It's my first time at Orgatec today to see furniture and all kinds of different products and it really brings everything to life. It's so helpful because we've gone through years of looking at things on the screen, not being able to touch products or try them and it makes such a big difference in terms of being able to make decisions and that's what you have as part of your range. So, I absolutely love it," a designer expressed her views on why the touch and feel of the furniture are so important in the office design process.

Take a closer look at our new solutions and product highlights for tomorrow's workplace that made a splash at Orgatec 2022.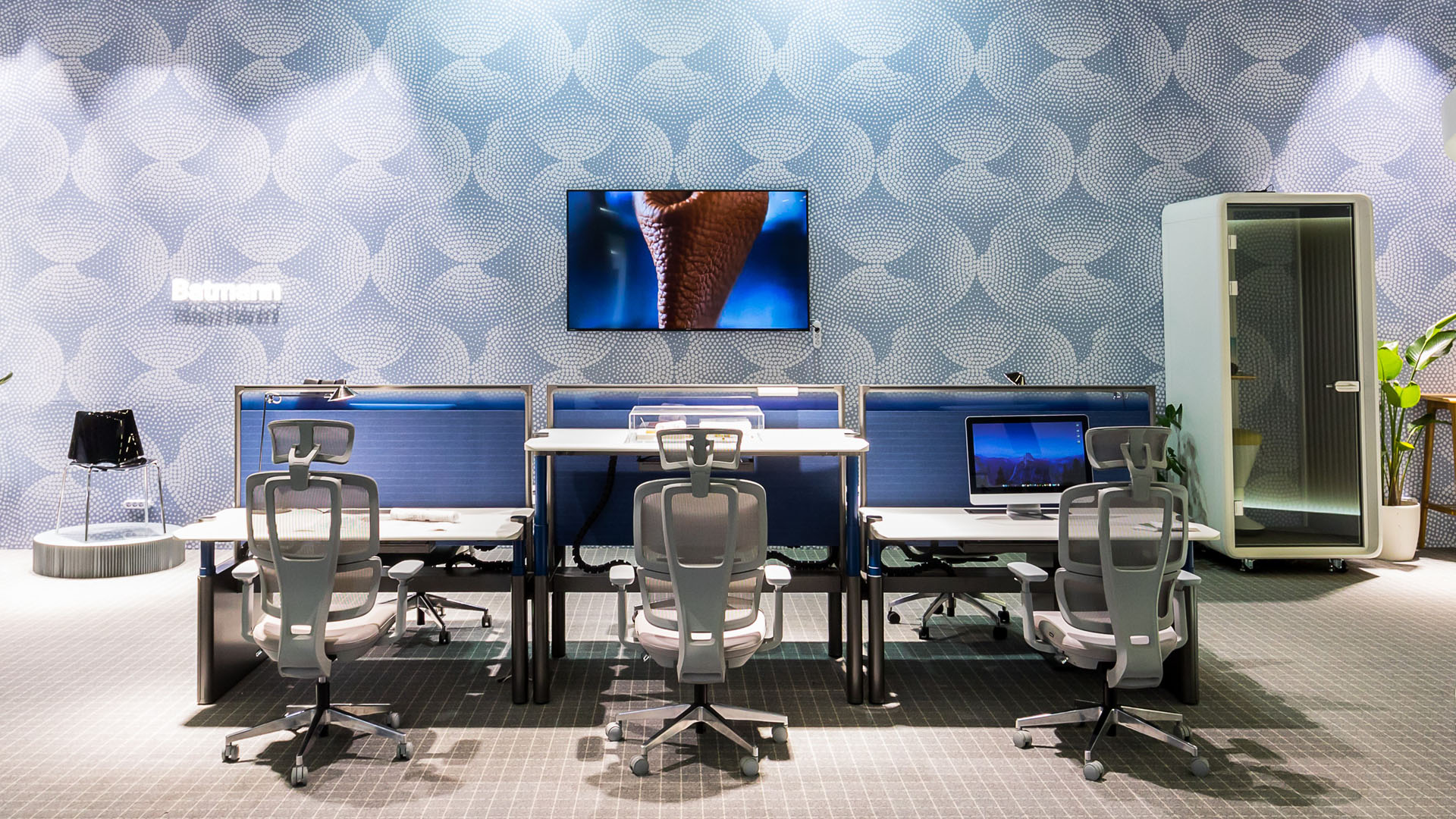 UP7 Height-adjustable table
A sit-stand desk system with intelligent sensing technology and LoRa-based data transmission technology, empowers the aesthetics of space, the health of employees, and the efficiency of administration management. Know more.
H2 ergonomic task chair
The H2 ergonomic chair cleverly adopts a 3D dynamic dual-back to relieve pressure on your lumbar region and support you in maintaining the proper sitting position throughout your working hours. This design was inspired by the yoga bridge stance. Know more.
N-Space office pods
N-Space helps you say goodbye to "office chatter" and strives to assist you to create a "Me space" in a "We space." N-Space is the ideal option for phone conversations, communication, video conferencing, and concentrated work in a shared space due to its superior sound-insulation performance. Know more.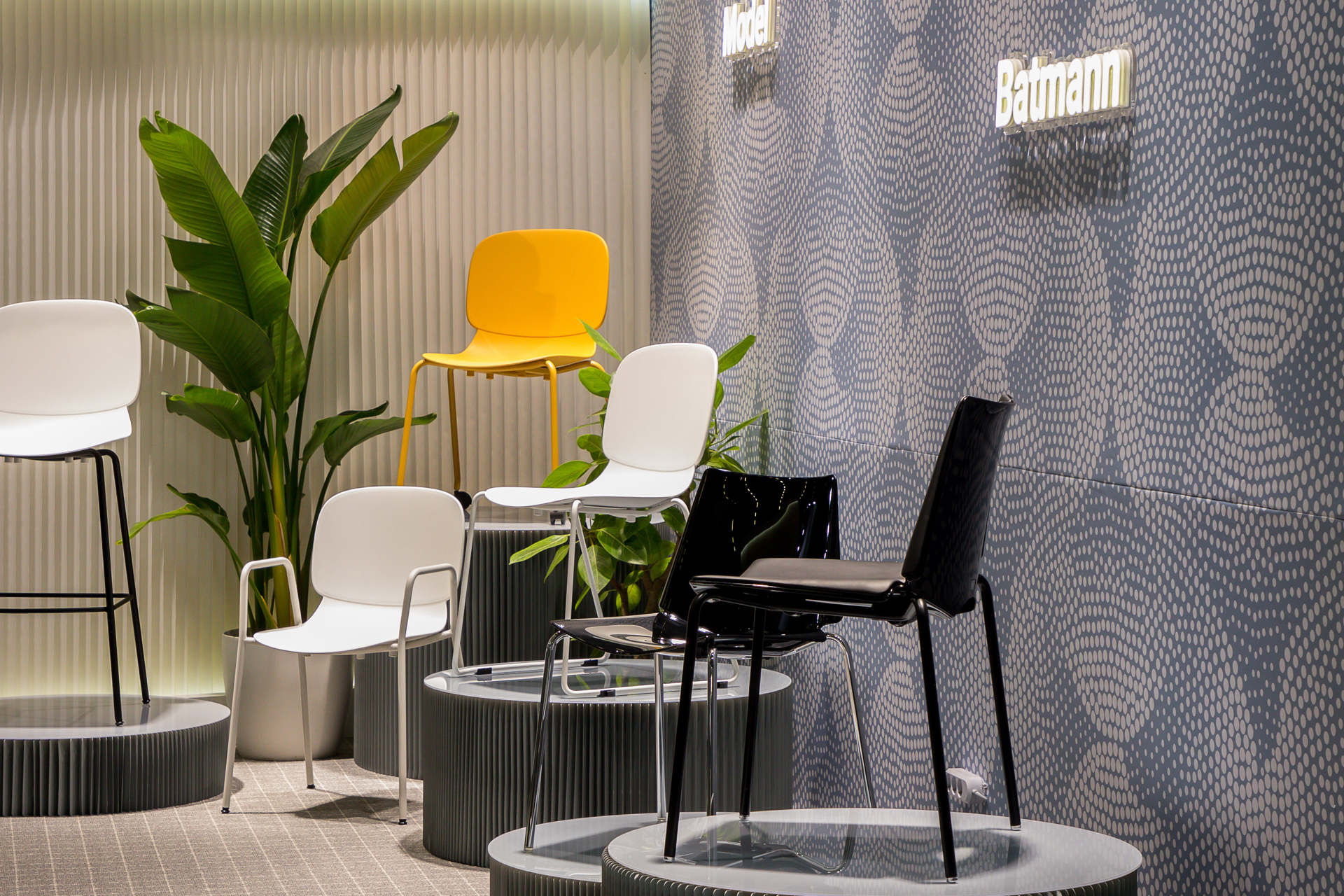 Model multi-purpose chair
Model is intended to challenge the conventional office and is gorgeous, stylish, and practical. It immediately stands out due to its visually arresting look, vibrant color choices, and various leg possibilities. Model is your ultimate fashion item because every day is a fashion display! Know more.
Batmann stylish side chair

Batmann is like a night elf who visualizes your imagination by transforming it into a way of life. It was inspired by those beams of light gleaming in the darkness. Claudio Bellini Design of Italy created the Batmann, a chic statement piece for your office. Know more.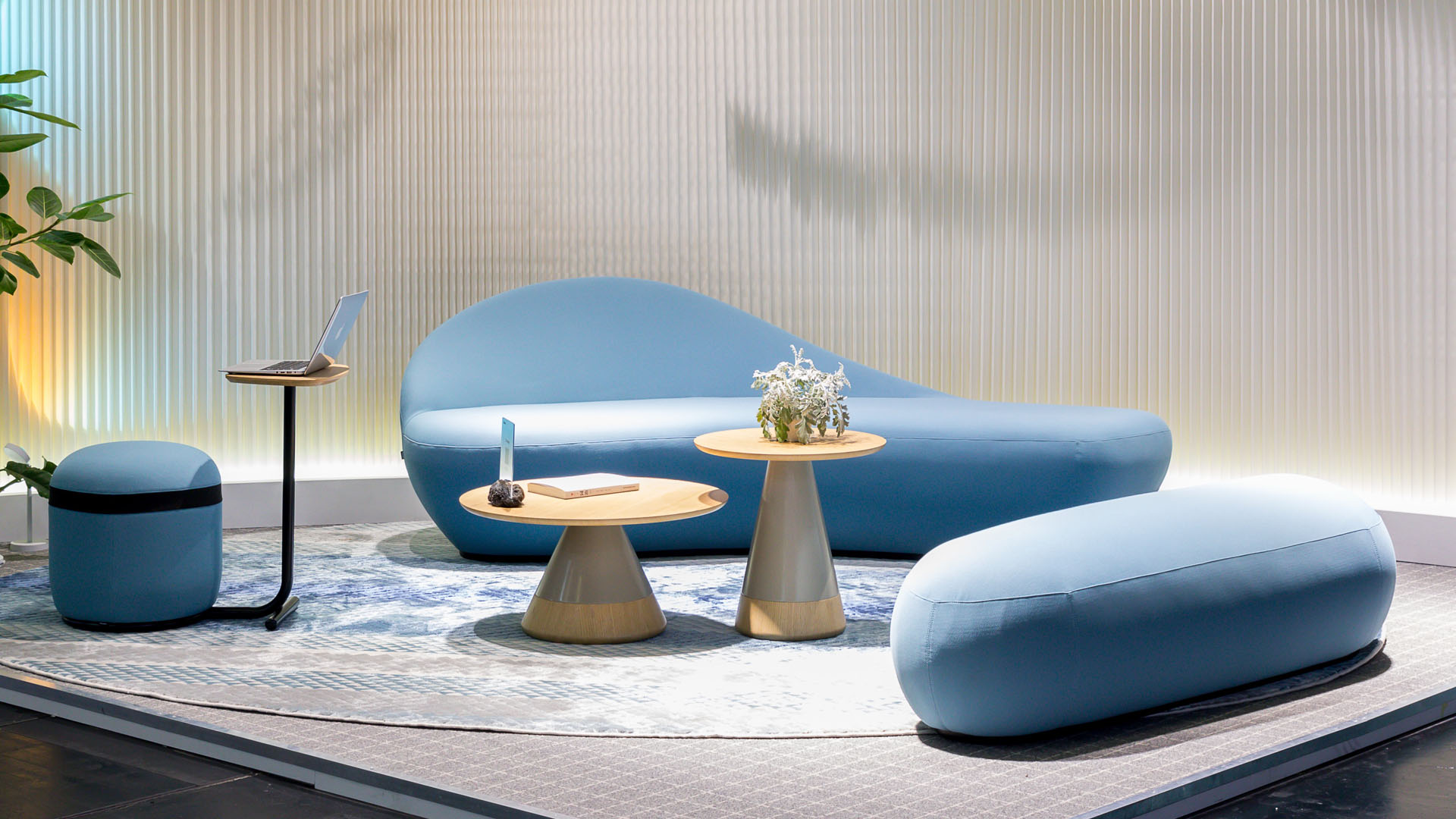 D-series leisure seating
When comparing office spaces with nature islands, you may find a similarity: each is independent and interdependent thus forming a whole and diverse system. D sofa series includes screen, sofa, training table, and stool units for free combinations, helping create an integrated office environment for coworking, negotiation, learning, socializing, and relaxation. Know more.
Check out our full collection by viewing Sunon Orgatec 2022 video