We at Sunon kept up our efforts to better comprehend the shifting customer requirements as they emerged over the previous year, and we are looking forward to the new prospects, issues, and creative potential that 2023 will bring. As 2022 draws to a close, we are reflecting on some of the most significant events and memorable moments from the year.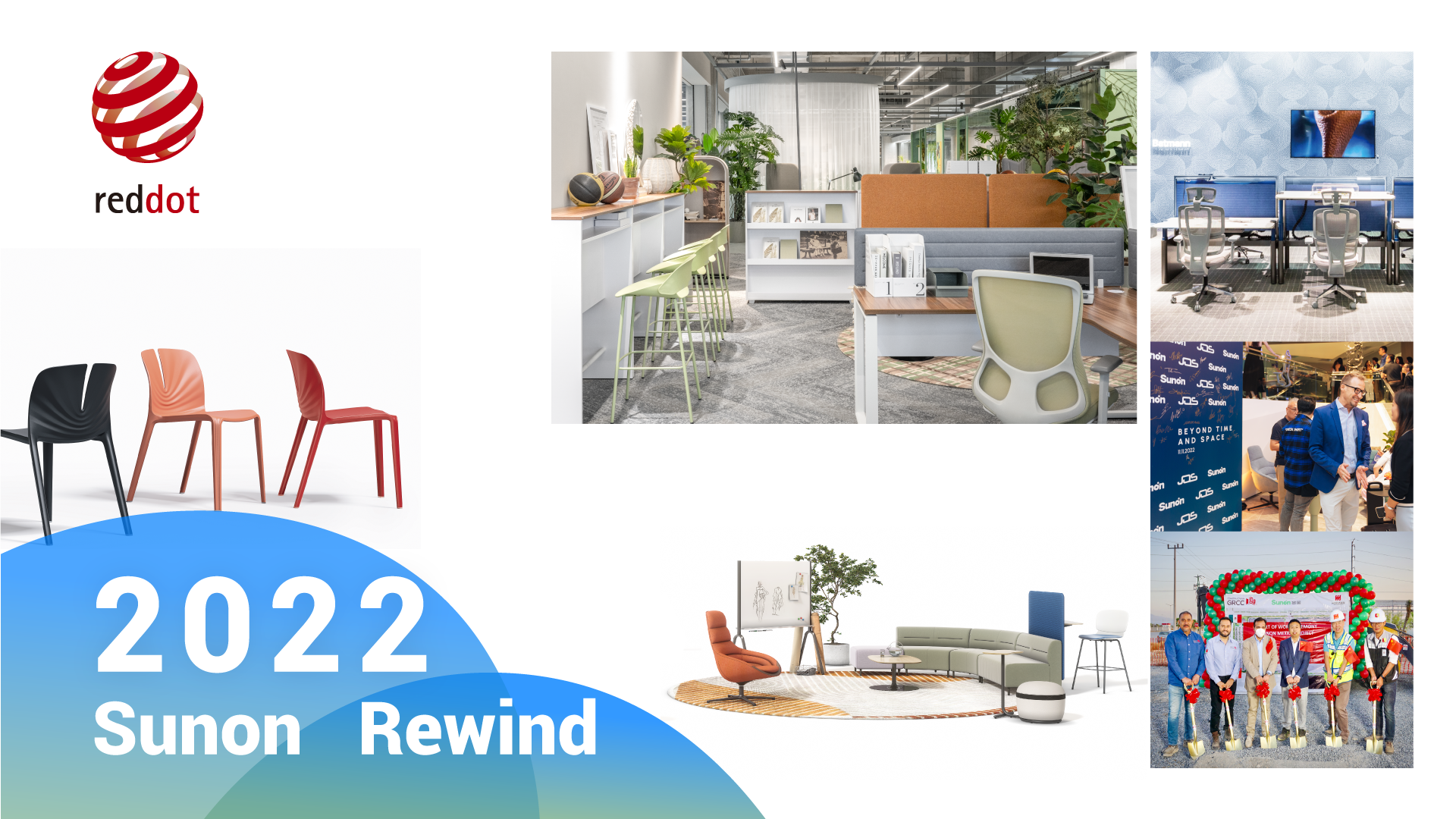 Designer Spotlight

We commemorated the fourth anniversary of the Sunon European R&D Center in Berlin, Germany, in October 2022. We highlighted two important members of the European Design Team on our global website to acknowledge their efforts. We discussed their perspectives on the future of the modern workplace setting and innovative working methods.
Interview #1: Fynn Freyschmidt, Design Director, European R&D center
Interview #2: Wanru Zhao, Product Designer, European R&D center
Interview with Francesco Favaretto
Our design partner Francesco Favaretto from Favaretto & Partners offers his opinions on the evolution of product design methodologies as well as the background behind our new Flying series chair.
Click here to read the article
New Products
At Sunon, we create well-made workplace solutions that keep you relaxed, focused, and organized. 2022 saw the debut of two cutting-edge, modern collections with over 15 products that meet the needs of a working culture that is always evolving, guaranteeing that your business will continue to be relevant for a very long time.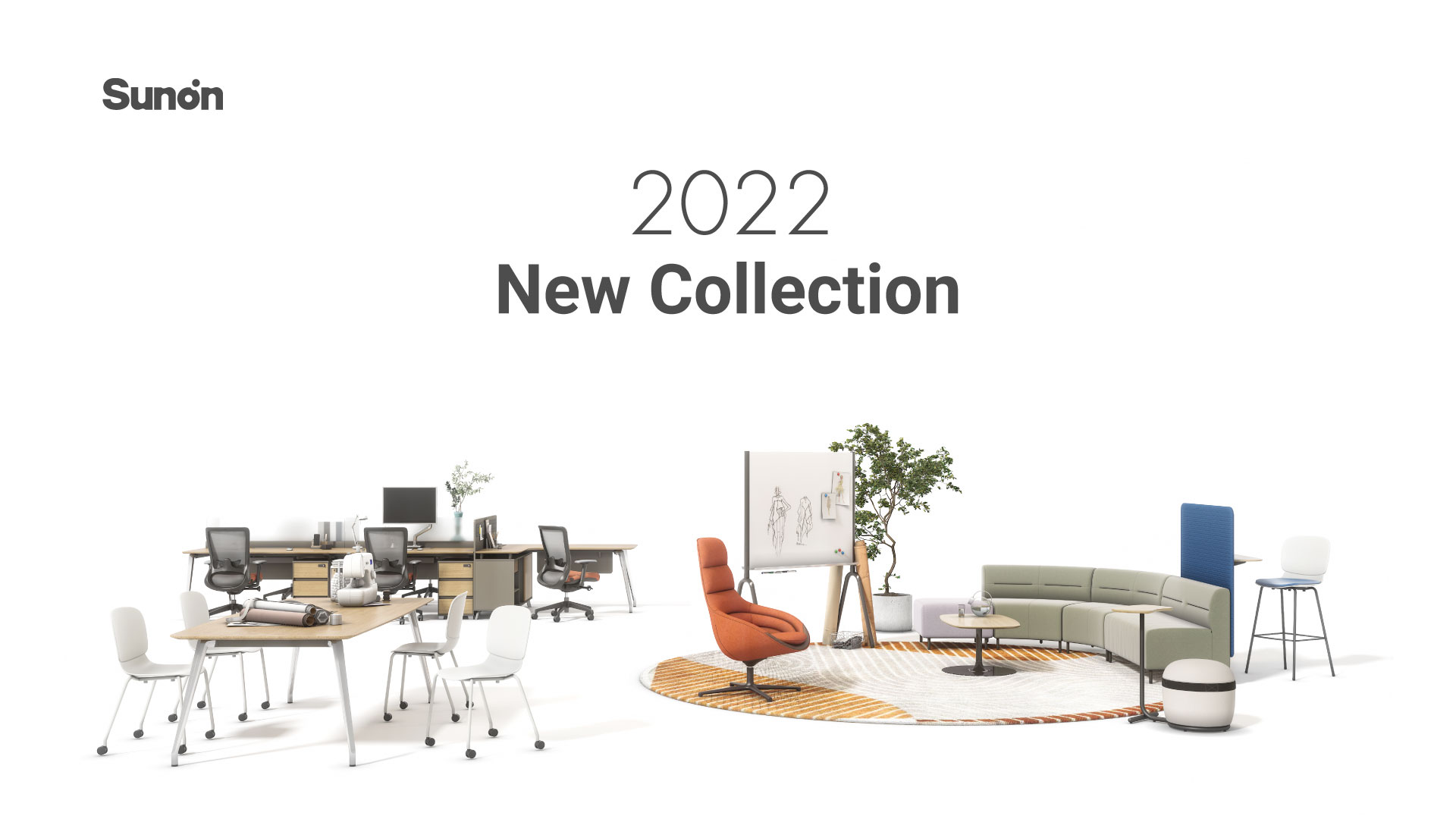 Key Projects of 2022
Sunon teamed up with T-Hub to execute its biggest Indian project till date. The 10-story building, which has a total built-up area of 582,000 square feet, is regarded as the world's largest innovation campus and has room for almost 4,000 businesses.
The project was effectively finished in a tight timeframe, and Sunon's quick delivery of large orders and lasting quality received high praise from Golkar.
Shenzhen Media Finance center, China
This facility is outfitted with opulent lounges, an art gallery, a fitness facility, and premium property management, and also offers start-ups and SMEs individualized rental of office space.
The overall concept featured several modular couches in a wide range of sizes, colors, styles, and materials suited for EY's hybrid working model.
Featured Project Photos (Clockwise, from top left – T-hub, Golkar, Shenzhen media, EY)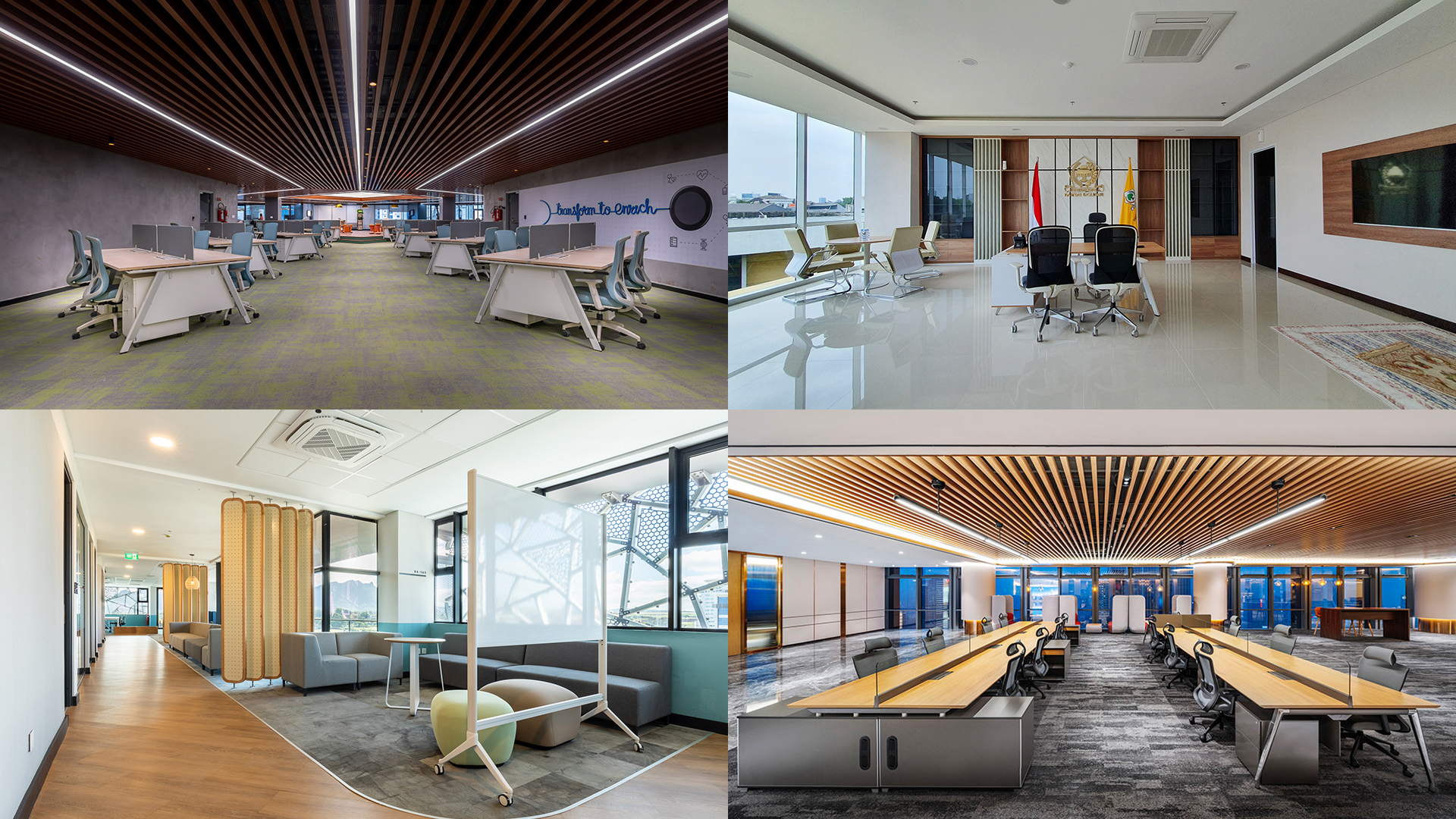 Partnerships & Events
By signing the agreement of "Green and Sustainable Office Furniture Strategic Collaboration," Sunon has joined forces with Covestro and industrial chain partners Zhanchen New Materials, Huafon Microfibre, Sinomax Kuka, and H.B. Fuller to develop the commercial usage of novel circular materials.
On November 11th, 2022, Sunon conducted a grand opening ceremony and entered into a strategic collaboration with JOS from JS Group in Singapore. Through this partnership with JOS, Sunon hopes to establish itself as a leader in the circular economy's sustainable growth and to consistently carry out their goal to recycle office furniture.
We presented our newest collection, together with our creative concepts for the workplace of the future, at Orgatec in October 2022. With the focus on tomorrow's work, we presented value-generating workplace design solutions that are imbued with our unwavering passion and extensive expertise in innovation and design.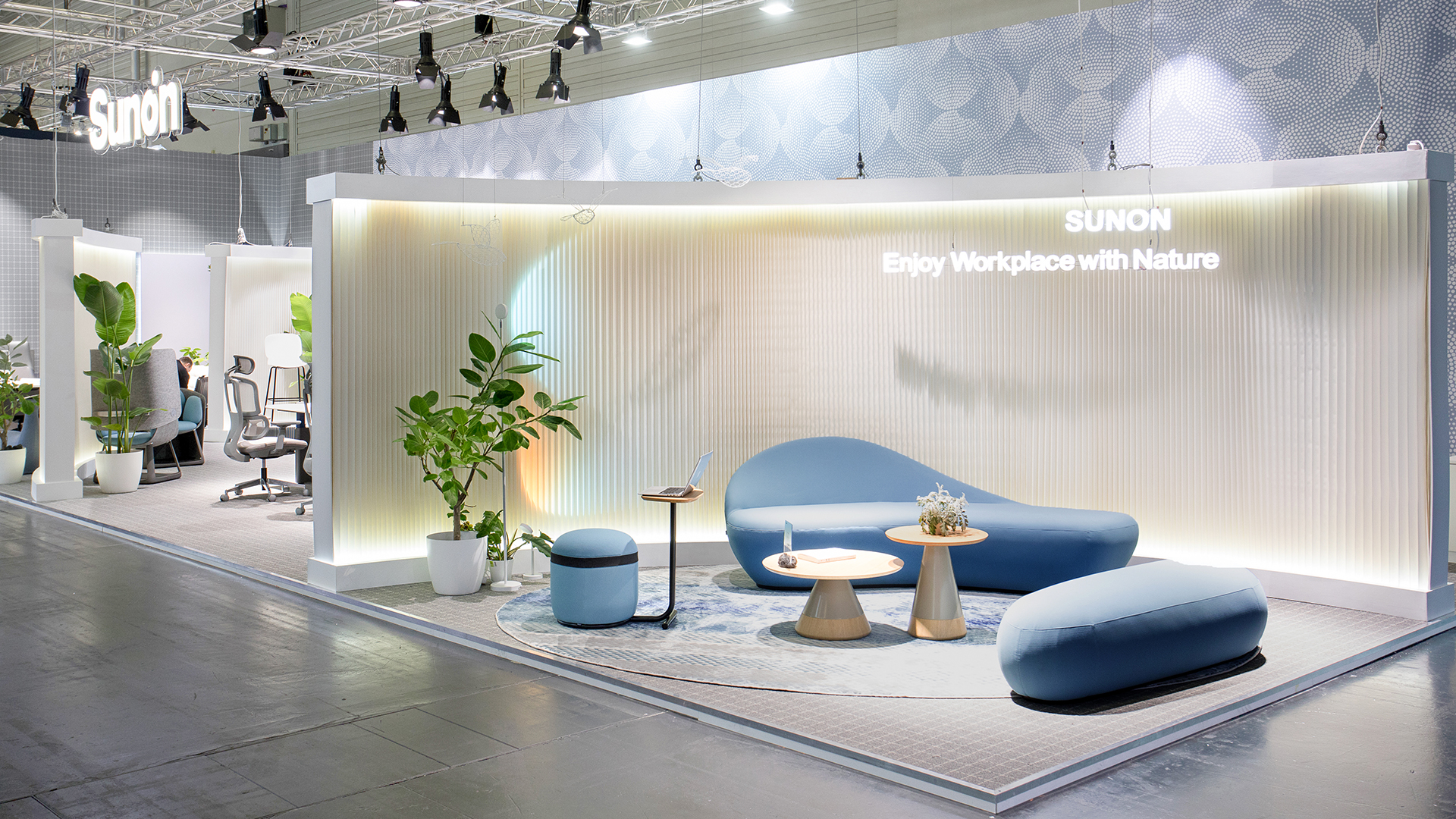 Achievements & Milestones
On March 31, 2022, a ceremony commemorating the start of work on the Sunon International (North America) Base was held in Mexico on the grounds of the Hofusan Industrial Park. This plant in North America will assist in delivering localized services, streamlining the integrated supply chain, resolving clients' storage and delivery issues, and providing first-rate office furniture solutions and quick reaction times.
The Plis chair from Sunon won the 2022 Red Dot Design Award for its ground-breaking inventive design. The Italian design firm Favaretto & Partners collaborated with Sunon for the development of Plis with the goal of enabling workers to continually enhance their working experience in a variety of settings.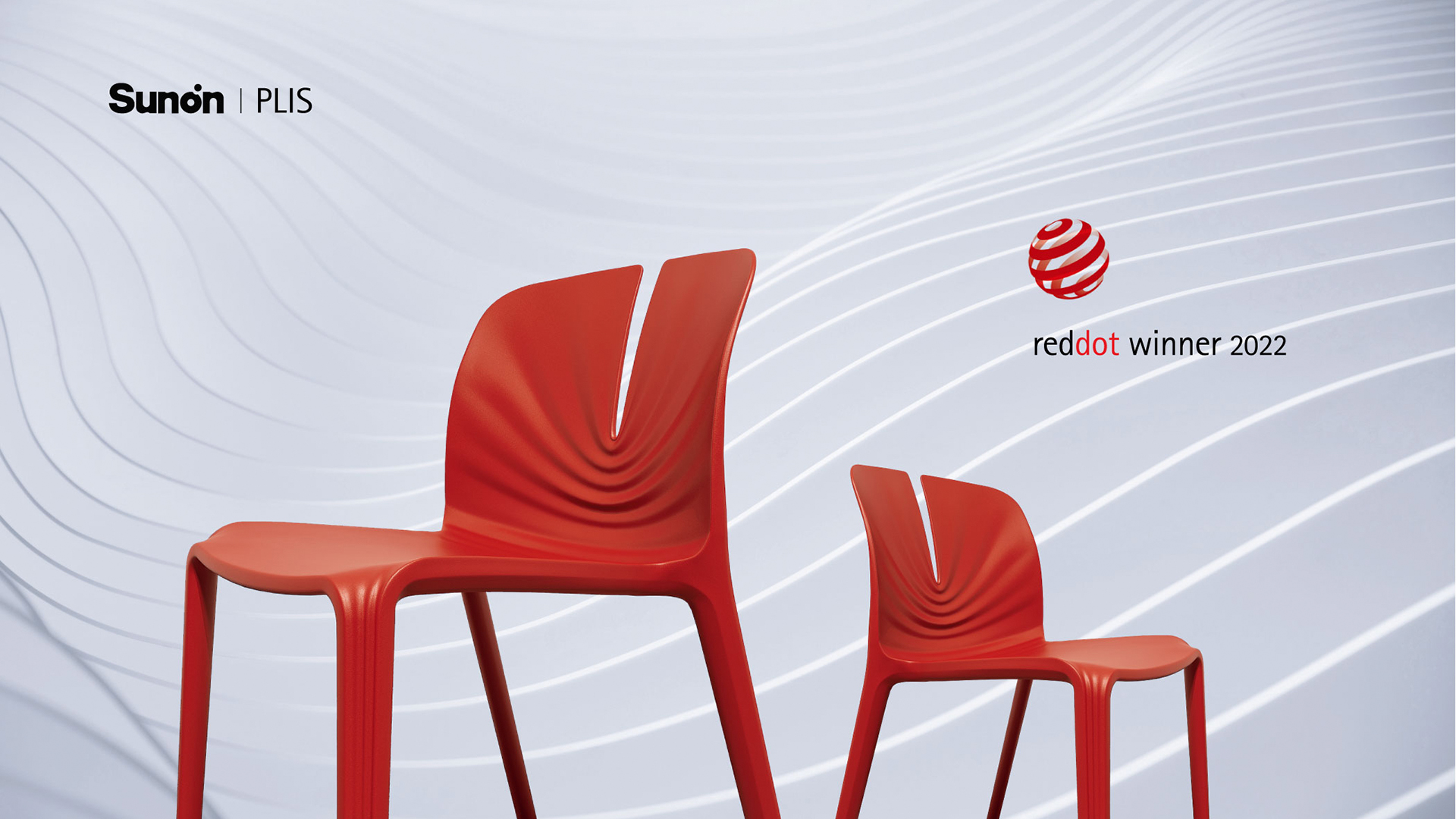 We would like to thank our partners, collaborators and clients for their steadfast support and being an irreplaceable part of our brand story. For 2023 and beyond, we are committed to continually push the boundaries of design and innovative solutions in the office furniture market.
Sunon family wishes you a fantastic new year ahead full of joy and opportunities!